Prison looks like a horrible place in real life, and for most of us, it's shrouded in mystery – what really goes on behind bars? Generally speaking, it's not a place we've been too, nor one we'd like to end up. So our only real insight into prison life comes through the prism of cinema, making it such an alluring sub-genre of movie. Add to that the sense of claustrophobia and a perpetual sense of fear, and it makes for such chilling, compelling cinema. A Prayer Before Dawn, starring Joe Cole as boxer Billy Moore, who is confined within the unforgiving walls of a notorious Thai prison, is a remarkable true story and it got us thinking – what are the greatest prison movies of all time? So much so, we went and made a list of our five favourites.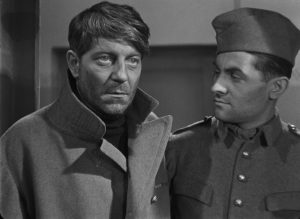 La Grande Illusion – Nevermind being of the best ever prison movies, this is one of the very finest films to have graced the silver screen full stop. Much like A Prayer Before Dawn could also be included in lists of boxing movies, the Jean Renoir classic is as much of war film as it is a prison drama, as a film that, above all, truly captures the sheer futility of war. Telling the story of two French soldiers who are held in a German P.O.W. camp, desperate to find a means of escape, with one memorable scene featuring 'La Marseillaise' standing out as one of the great, iconic moments in French cinema history.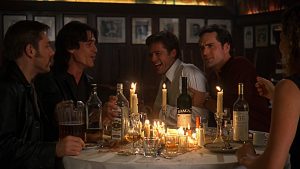 Sleepers – How about this for a cast: Robert De Niro, Dustin Hoffman, Brad Pitt and Kevin Bacon? And what a movie to boot! Sleepers tells the story of a collective of juveniles who are sent to a detention centre and are disgracefully assaulted. Then they grow up, and they seek revenge. It's worth seeing for the performances alone, particularly by Bacon, who plays the nastiest villain in his career – which is really saying something.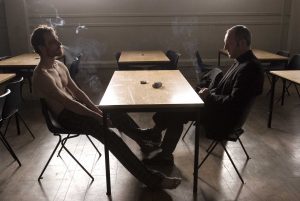 Hunger – Now a decade old, Steve McQueen's feature film debut is a raw and brutal piece of cinema that tells the true story of Bobby Sands, who went on a hunger strike in a Northern Irish prison. It was the film that truly marked Michael Fassbender as one of the great living performers, and kickstarted a glorious relationship between himself and the immensely talented director at the helm.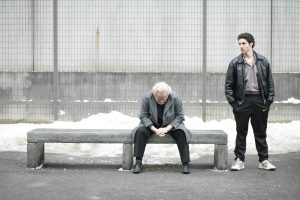 A Prophet – This excellent, Oscar-nominated drama from Jacques Audiard isn't just set in prison, it's about prison, the inner-mechanisms and how one young man can become a product of his environment. It features a staggeringly impressive turn from Tahar Rahim, and it explores racial divides, and the political workings that take place within the prison walls. It's absorbing stuff that will have you absolutely gripped from start to finish.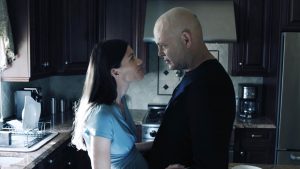 Brawl in Cell Block 99 – This film may only be a year old, but it's so good it's just about made it onto our list – just beating off competition from Eddie Murphy's Life (no joke, we love that movie). It features Vince Vaughn as an inmate who is blackmailed, knowing he has to cause of lot of unrest in a bid to get into the maximum security wing, to find the man he's after. What transpires is best described a rampage, as we watch the cumbersome Vaughn beat the living crap out of everyone who gets in his way. There's even one scene where he beats up a car. With his fists. If that's not sold it to you – then what will?
A Prayer Before Dawn is out in cinemas now.