The nicer the weather gets, the harder it is to stay where you should be: inside watching TV. But we're in the middle of peak new TV time, so banish the guilt, turn up that £12 fan you got from Argos and open another bag of Sainsbury's own-brand cheese puffs, we've got six great reasons to avoid the great outdoors.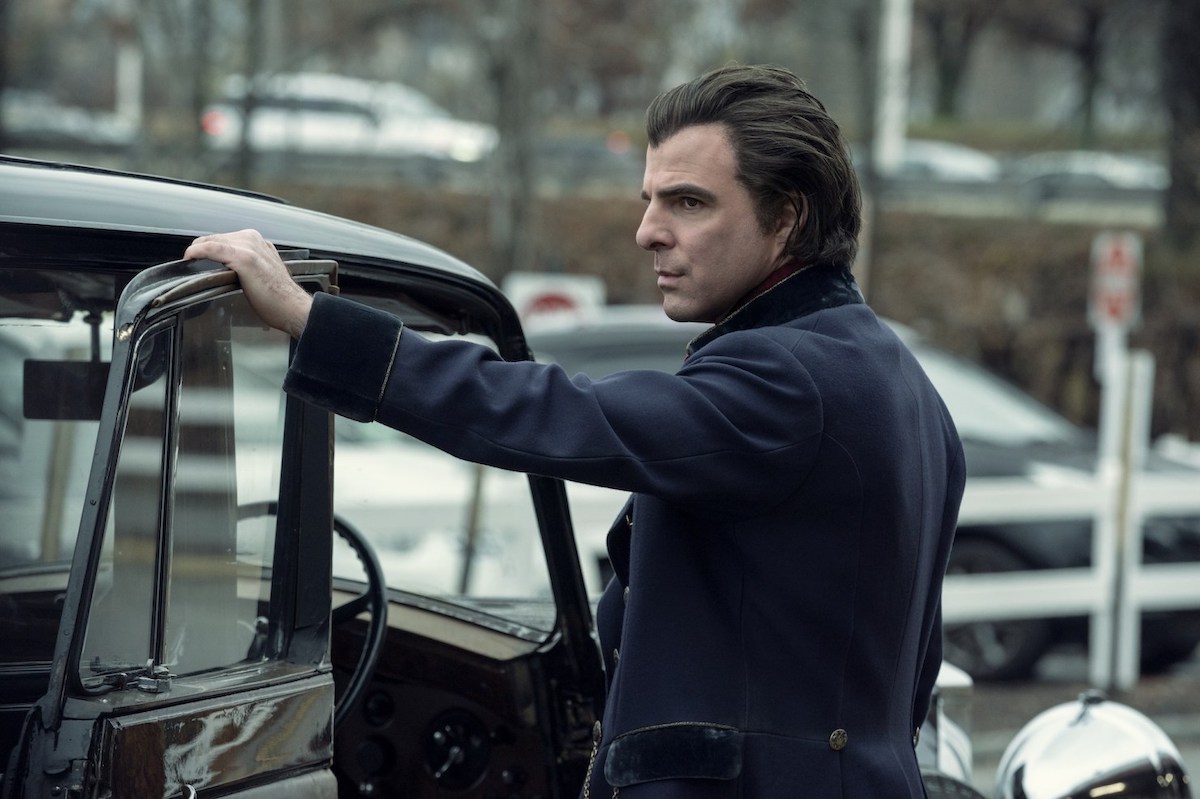 NOS4A2 (AMC, 2 June) – AMC's latest series is based on the novel by Joe Hill, author of Horns and son of Stephen King. There are traces of his father's more fantastical works throughout this story of a young woman chasing down an immortal villain and an abducted boy through an alternate reality known as Christmasland. Zachary Quinto plays said villain Charlie Manx, while newcomer Ashleigh Cummings is Vic, the teenage girl who discovers she might have the power needed to stop him. This looks like just the darkness needed to chase away the glare of the summer sun.
THE HANDMAID'S TALE (Showtime, 5 June) – The second season of Showtime's series marked the point where it moved beyond its source material of Margaret Atwood's novel and into the point where it could begin to tell its own story of June and the horrors of Gilead. Some elements worked brilliantly, others left a lot to be desired. When the curtain last came down, June was storming off into the night, determined to dismantle the totalitarian, misogynistic regime. Now she's back in the habit (sorry) and taking control from the inside. It'll be interesting to see where her story goes from here.
BIG LITTLE LIES (HBO/Sky Atlantic, 9 June) – Another acclaimed series that has outgrown its source material. It's all change for season two of one of 2017's biggest hits, with director Jean Marc Vallée replaced by the equally accomplished Andrea Arnold and Meryl Streep joining the cast as the mother of Alexander Skarsgård's recently deceased Perry Wright. Her snooping into the circumstances of her son's death is sure to bring about a few more lies for the all-star cast to sink their teeth into.
BASKETS (FX, 13 June) – One stunning season of an FX show ends (Better Things, in case you were wondering) and another begins. Baskets has been one of the most consistently wonderful things on TV for three seasons, so it's impossible to overstate the excitement ahead of its fourth season. This latest outing finds Chip trying to finally move beyond clowning and become something approaching a proper adult, Christine's relationship with Ken growing stronger and Dale living in the most depressing RV park in TV history.
LOS ESPOOKYS (HBO/Sky Atlantic, 14 June) – Fred Armisen. That's all you really need to know about Los Espookys. OK, well maybe a little more information won't hurt. Armisen stars in HBO's truly nutty Spanish-language comedy about a very odd company in a very odd South American country, bringing surreal horror into the lives of people who need it. It looks bananas and that can only be a good thing.
LEGION (FX, 24 June) – Legion's season two finale was one of the most controversial of last year, as David Haller moved from hero to villain in a troubling season finale. The final season doesn't seem about to offer any redemption, with Syd and Farouk discussing their plans to stop the man who is destined to end the world. Expect the arrival of one Professor Charles Xavier, played here by Harry Lloyd (Counterpart).