If you're someone who watches a lot of films and TV shows, you've almost certainly seen something scored by Jeff Russo. His name pops up with such regularity that at times it can seem like he's the last composer on the planet. Well, him and David Wingo at least. Really, Russo has only been doing this for nine years, getting his big break in 2009 on the TV series The Unusuals. The creator of that show was one Noah Hawley, who has since gone on to create Legion and Fargo, both of which were scored by Russo. In those nine years, Russo has also scored 26 other TV series, 11 movies, three documentaries and two computer games. Not a bad haul for a relative newbie.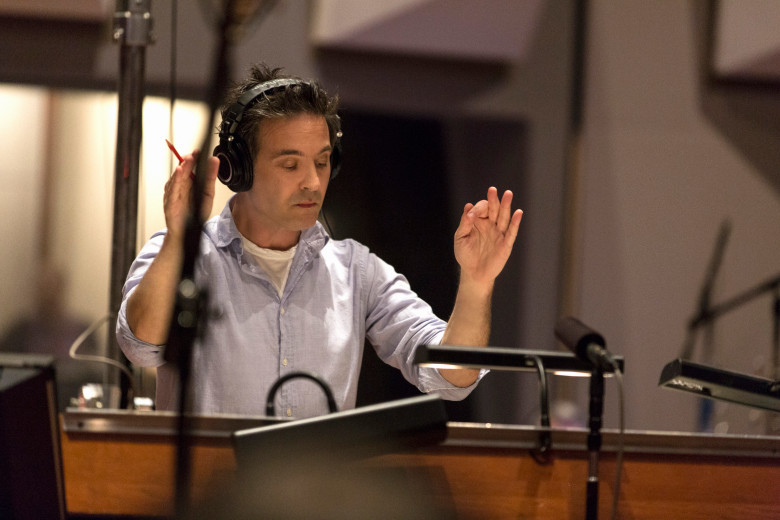 In fact, Russo isn't really a newbie at all. Before becoming a composer, he was the lead guitarist in the 90s alt rock band Tonic who had two hit records (Lemon Parade and Sugar) and a host of hit singles, most notably 'If You Could Only See' and 'You Wanted More', which was featured on the American Pie soundtrack. We caught up with Jeff on the phone to chat about his transition from Tonic to composing, his work on Legion season two and the Legion­-themed covers album he recorded with Noah Hawley.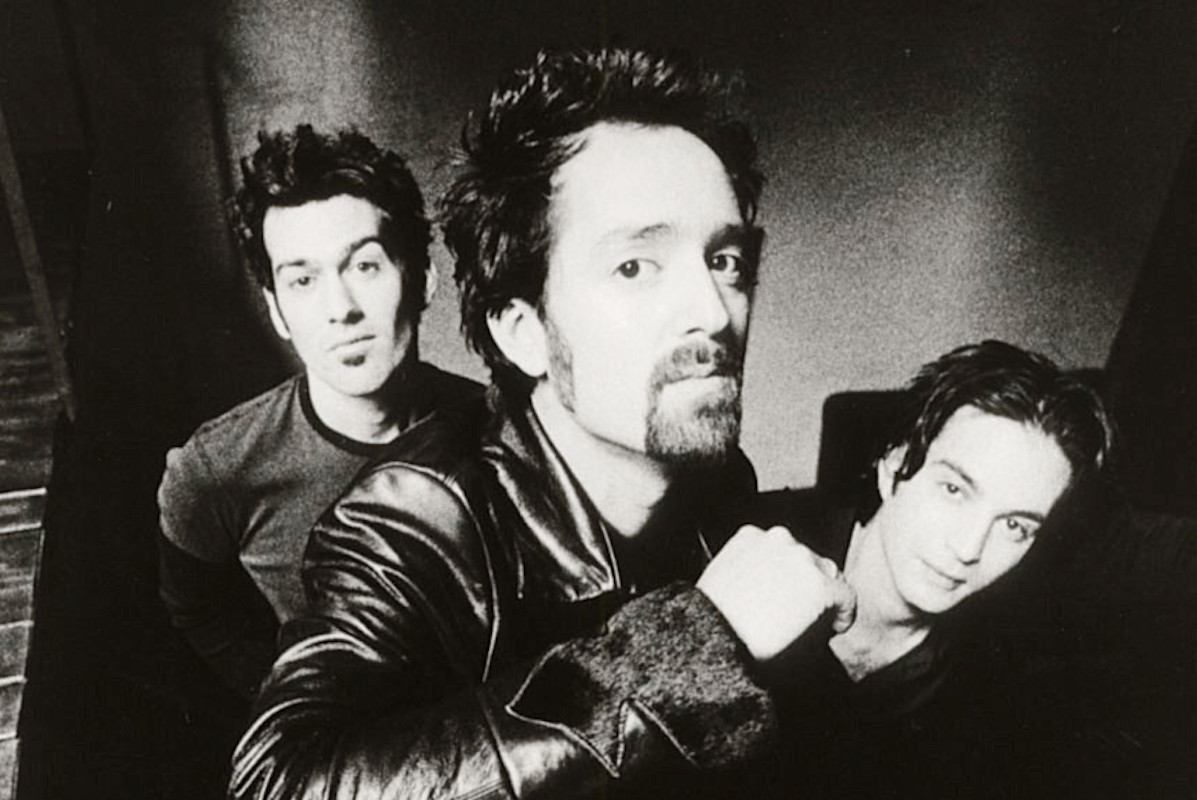 You started out as the guitarist in Tonic, contributing to soundtracks like American Pie. How did you make the transition to actually composing them?
It's difficult to say. There are a lot of different things that contributed to that. I have some good friends who wrote scores for TV shows and when the band took a hiatus in 2005, they invited me to their studio and I sat in and watched what they were doing and really got into it. That's what drove my interest in doing music for narrative. It wasn't until 2009 that I got hired to do my first job by Noah Hawley. He really gave me my big break. But there are a number of things that contributed to that transition: a lot of luck, a lot of right-place-right-time.
After going through the whole ride with Tonic, from being a new unsigned band to selling a lot of records, was there a sense of starting all over again with composing?
Working over a long period of time, building a band, building a business, building an artistic cauldron, so to speak, and then having to start fresh, you know, part of it is really great. You get a clean slate and the chance to figure out what you're going to do. But changing careers and making a shift in what you do is also pretty terrifying. There's a lot to think about. I've kids, so it was hard. But I think that it's very rewarding when you make a decision to change something in your life and take the steps and then achieve something of artistic merit, in your own mind.
Had you come to the point when Tonic went on hiatus where you knew you wanted to find something different to do, or was it all a bit more fortuitous?
I needed to figure out what I wanted to do after the band. We still continue to play shows. They go on tour and sometimes I'm playing with them and sometimes I'm not. Generally speaking, I like to play with the band because it's my baby. Emerson and I got together 20 years ago and formed it. In 2005, Emerson decided he wanted to do a solo album. He wanted to do something different, he wanted to see what he had to offer from a different perspective, so I had to think about what I wanted to do. If Emerson was doing his thing then I needed to figure what my thing was going to be. I toyed with the idea of making a solo album and wrote a bunch of songs. I started making a record but I never finished it. It never grabbed me. I don't fancy myself as a frontman or a singer, even though I do love to sing. It was never my thing. What I did find was that my intuitive nature of writing melodies could really translate to writing instrumental music. Telling a story with music made sense to me. I spent my entire career fashioning music with Emerson. He'd write the lyrics and we'd write the music together. In a way, that was me telling the story with music. It's a question of musicality. People who aren't the frontman are always looking for other ways to tell the story.
You mentioned that it was Noah who gave you your big break and you've gone on to work together on a lot of projects. What is it about your style of music and his films and TV series that makes you both so compatible?
It's hard to know. I think we're musical kindred spirits. He was a musician in high school and college and he was a songwriter. He has an idea of how to tell stories from a musical standpoint as well. We share a love for the same kind of music and the same kind of tonality in music. I write pieces of music that he connects and he writes stories that I connect to. I kind of feel like this is my new band. Everything else I do is like my side project. We made a record with all the cover songs we did for Legion season two. I never thought I'd make a record again. I put out soundtracks of my scores but I never thought I'd sit down and make a record of nine songs with anyone else other than Tonic. We started doing these covers for the start of Legion season two and we'd done a few before – one for Fargo season two, one for Fargo season three and one for Legion season one – but we'd no intention of putting an album out. But as the cover songs started to come together, I said we should put it out as a record. All of a sudden, we had this cover band.
The songs that you and Noah chose for the Legion record all tend towards the more classic rock end of the spectrum (Tom Petty, Jefferson Airplane, The Who, Talking Heads). Is that where you and Noah intersect musically?
We intersect all over the place. He chose those songs because they were relevant from a narrative standpoint in the show. I took them in a direction that was relevant for the show. I think it's just kismet that they're all from the same kind of era.
At what point in the process of making the show do you start to get involved? Do you start out with existing music, do you work from the script or do you work from finished footage?
All the above. I start at the story stage and start writing music right away. I'm working on music for Noah's movie right now [Pale Blue Dot, starring Zazie Beetz and Natalie Portman]. We start prepping for season three of Legion in a couple of weeks so I'll start to sketch some ideas for that pretty soon, once I have an idea what the story for the show will be this season.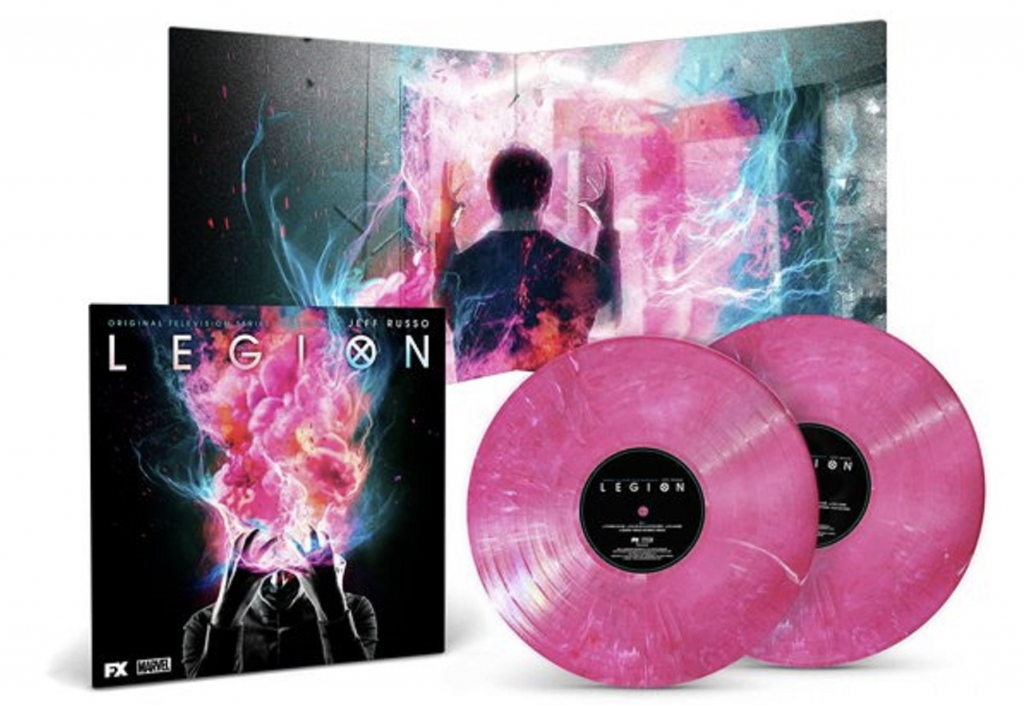 I'm guessing that's not going to be the cheeriest score you've written, judging by how season two ended?
There's a dark cloud coming. But, in the end, our love story has some positive energy to it and that's important.
In terms of the songs used in the show, how closely do you work with Maggie Phillips, the show's music supervisor?
Noah will ask my thoughts on songs or I'm called to see how the score will work going into and then out of the song. There's a lot to talk about with that. But the decisions are left solely to Noah and Maggie.
Do those choices then affect how you'll approach the score?
That's really left to Noah's vision. If it's particularly difficult to have score coming in and out of a song then I might suggest having no score or using a different song, but in the end, narrative wins every time.
The standout moment from season two is obviously David's battle with Farouk to your cover of 'Behind Blue Eyes' by The Who. Which came first in that instance, the song or the scene?
I had done the song prior to the scene. I did the arrangement of the song and recorded it with the actors prior to shooting, because we needed something for them to shoot to. Then there's that middle part where the song drops out and the score comes in. That I didn't get to write until I saw the picture. Once I saw the picture, I wrote that middle part and dropped it into the song to make it work.
Was it a satisfying experience then to see that scene come together so beautifully?
Yeah, we didn't know what was going to happen. The first time we saw the scene with the music, we were just so relieved that it worked.
Is it a very different experience scoring something like Fargo, which is set in a very particular time and place?
Yeah, it's a completely different construct and I approach the score from a completely different perspective. At the same time, it's really the same thing. I take the narrative and read the script and write a bunch of themes and then go from there. It's the same from a conceptual standpoint but it's a totally different musical approach altogether.
Do you think there's a Jeff Russo style that is recognisable across the different genres?
I think so. I think I have a sound, but you still try not to sound too much like your last project. You try to stretch out and do new things and find new sounds, but I do have a melodic sense that is innately mine.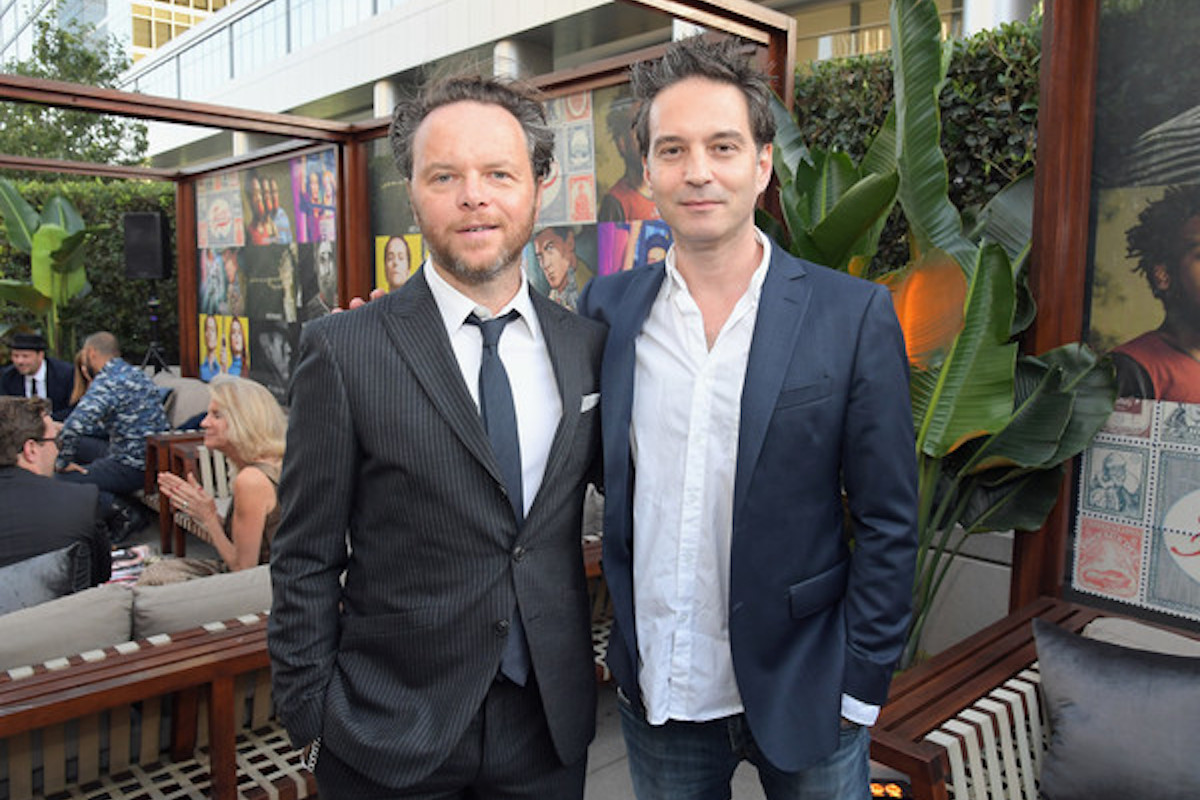 How about the future of Tonic; can you see the band recording again?
We have a show in September. We have talked about recording but I don't have a lot of time. I know Emerson is making a solo record right now. We'll just have to see. For me, it's literally a matter of time. We did an anniversary show for Lemon Parade and the band was on tour all summer, but I didn't play then.
Has your composing career fulfilled you to the point that you don't feel a pang of regret at not being able to play with Tonic?
I'll always want to be with Tonic. It's my band and I have a vested interest in what the band's doing. But at the same time, I've made a change to the main part of my career and that's something I'm passionate about. If there's a show I can make, then I'll do it. If not, there's someone who sits in for me.
What else is coming up in your immediate future?
I'm doing Star Trek season two right now. I'm doing Pale Blue Dot, Fargo season four, Legion season three and I'm doing a show for Netflix called The Umbrella Academy, which was written and created by Gerard Way from My Chemical Romance. I've a movie called Lizzie coming out this fall, which is a retelling of the Lizzie Borden story.
With so many projects going on, do you ever feel like you're in danger of running out of ideas?
[Laughs] I just keep writing scores until I can't anymore.
Legion, Vol. 2 (Original Television Series Soundtrack) and It's Always Blue: Songs From Legion are both out now on Lakeshore Records