LONDON – Bruce Springsteen's nineteenth studio album Western Stars is the sound of a warm whisper in the ear and a reassuring arm around the shoulder. The sweeping grandeur of its strings and lush, country-inflected textures contrast with lyrics that poke at the asperities of both his own existence and those of a parade of fictional characters. It is a combination that cleaves closely to the tradition of Jimmy Webb, Burt Bacharach, Willie Nelson and others, of course. Maybe it is the fact that Springsteen not long ago turned 70, but the reminiscence and reflection has led to a 'multi-genre' realisation of the album. Western Stars: the film is helmed by his longstanding film director collaborator Thom Zimny alongside the Boss himself.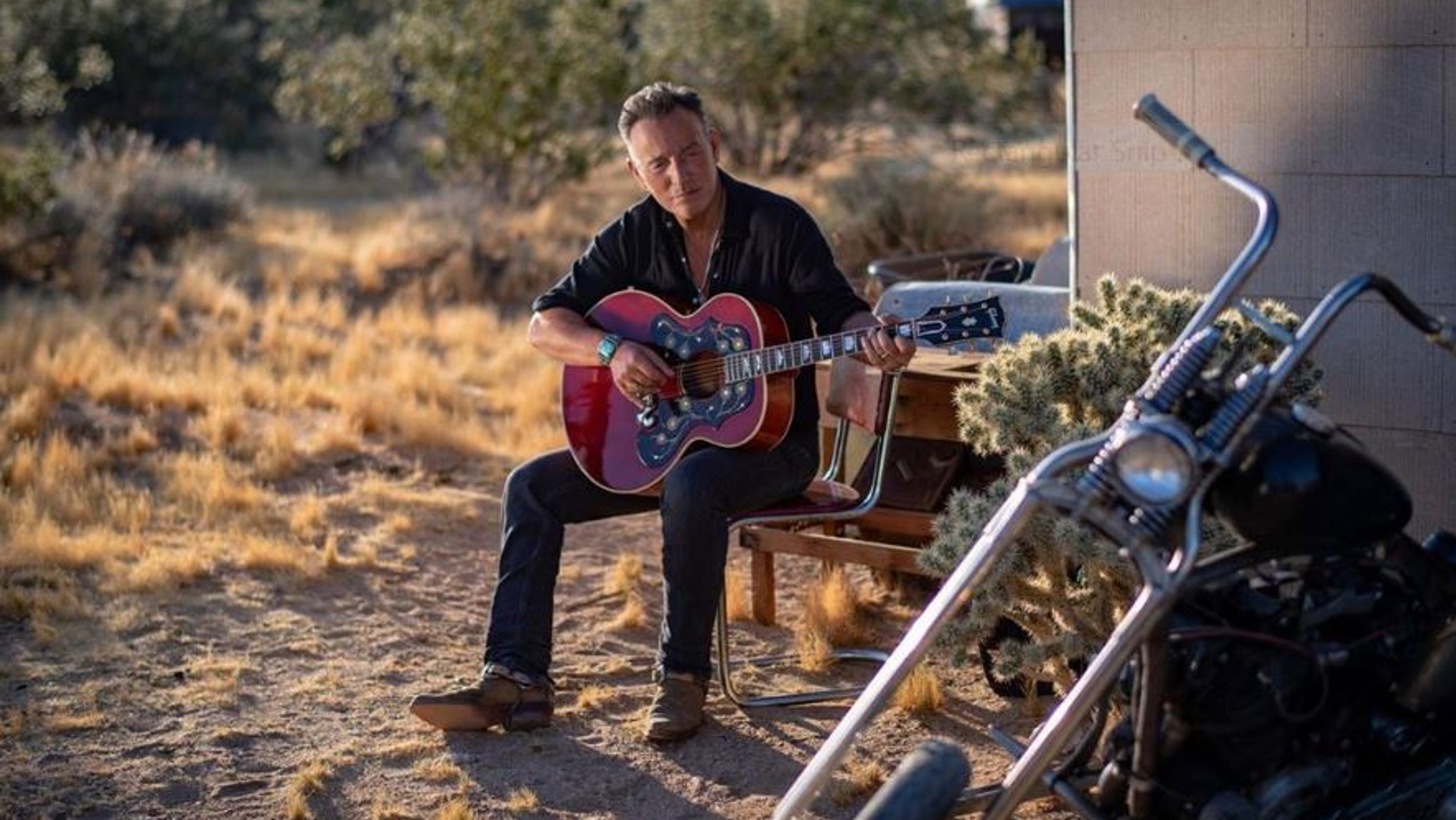 "We arrived at this place in Western Stars where it wasn't just a concert film. It wasn't The Last Waltz. It wasn't a 'behind-the-scenes' [film]. It wasn't a 'making of'", Zimny reflects across from me to a backdrop of heavy rain pattering against the window pane on a Sunday lunchtime at central London's Ham Yard hotel. With a professional relationship that stretches back 17 years, there is a degree of trust that runs between these two collaborators. Zimny has had access to Springsteen's personal home movies, and he has sprinkled in some scenes from these to a backdrop of voiceover from the rocker between the songs in the film.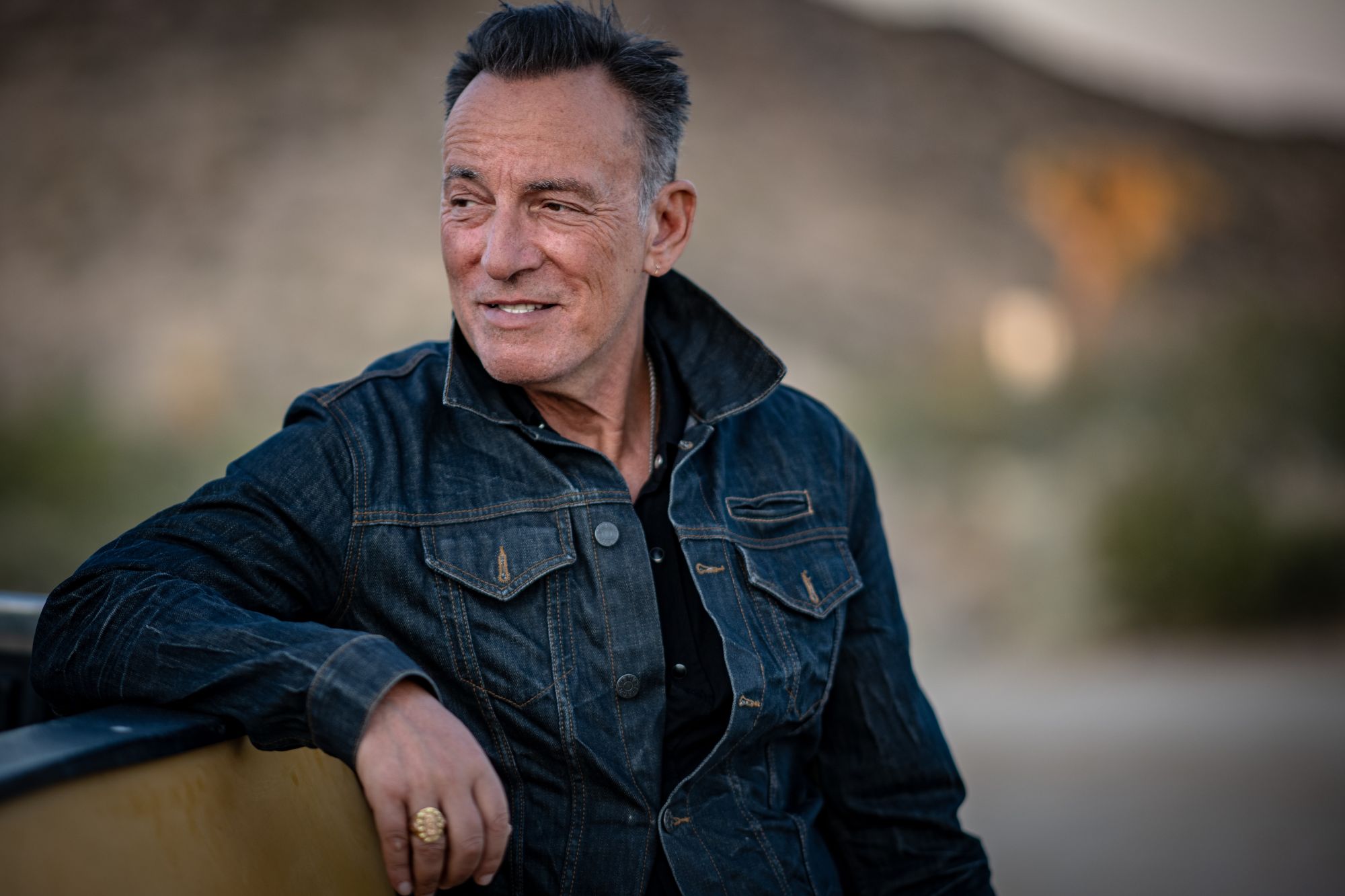 "About ten years ago, Patti (Scialfa — Springsteen's wife) had mentioned that she had a whole box of home movies and was trying to figure out what to do with them in their different formats. I thought it would be the perfect Christmas gift to have them transferred. When I was editing Western Stars, I asked Bruce to give back those files to look at them. He remembered the honeymoon footage and we went to it. That's where we found that magical moment of them dancing around as a young married couple", Zimny recalls of the footage that accompanies the section immediately preceding the album's ultimate track, Moonlight Motel.
"You try to make a film using all the modern technology. You have nine cameras, a crane, you colour-correct, you have it scored. And then Bruce creates the best moment in Western Stars from a handheld movie camera used on his honeymoon", gushes the filmmaker. "It captures the essence of the whole movie. That is my favourite scene".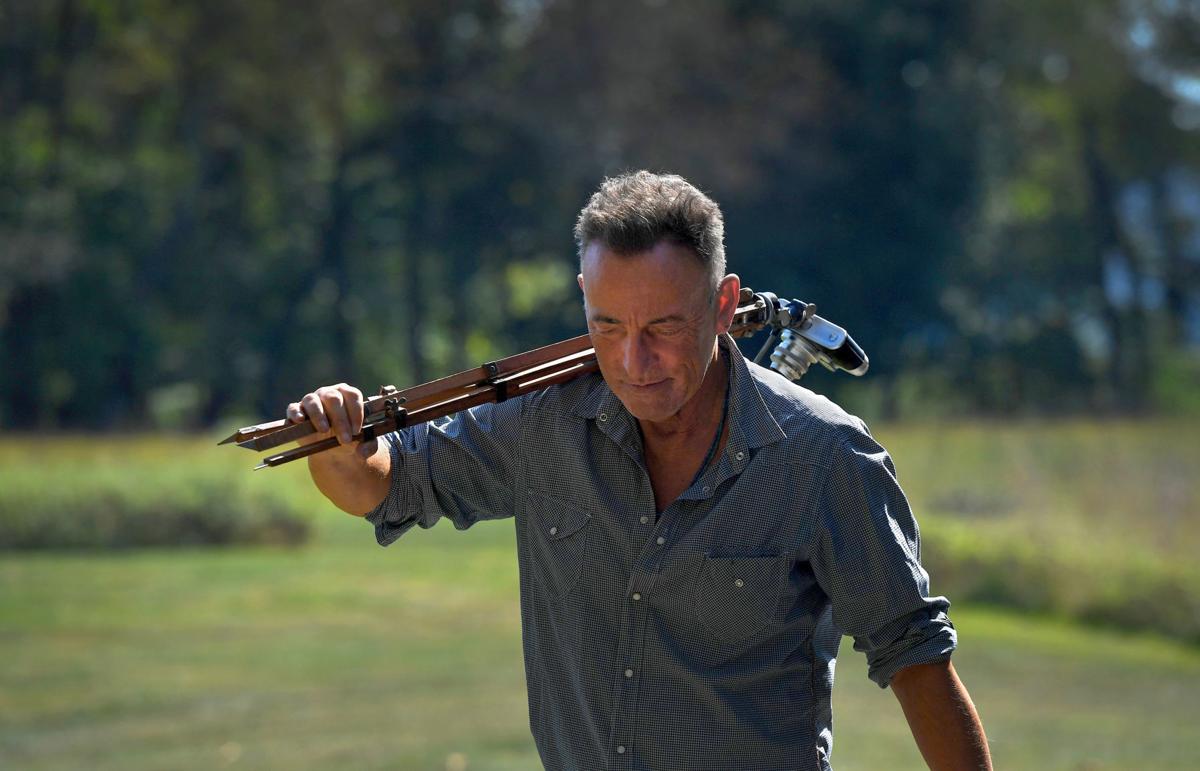 The nature of the professional union would appear to be one led by Springsteen, but not without a willingness to risk failure through experimentation according to Zimny. "Bruce is open to ideas and challenging things. It is not just a case of following orders. He also has such an amazing point of view visually and sonically, so that you end up hearing a bit of the dream world that he's talking about: 'Let's bring Western Stars to a barn.' 'Let's bring a full orchestra there.'
"All these details evolve. If you're smart as a film director you come in with ideas, but the bigger thing is that you listen and step into the new music and what Bruce is throwing at you. If you go in with a preconceived idea then you don't end up with a voiceover. You don't end up with an instrumental score by Bruce. You don't end up shooting in a barn. You end up [instead] with a concert film. Bruce pushed us until we found that space for the tone poem that it became".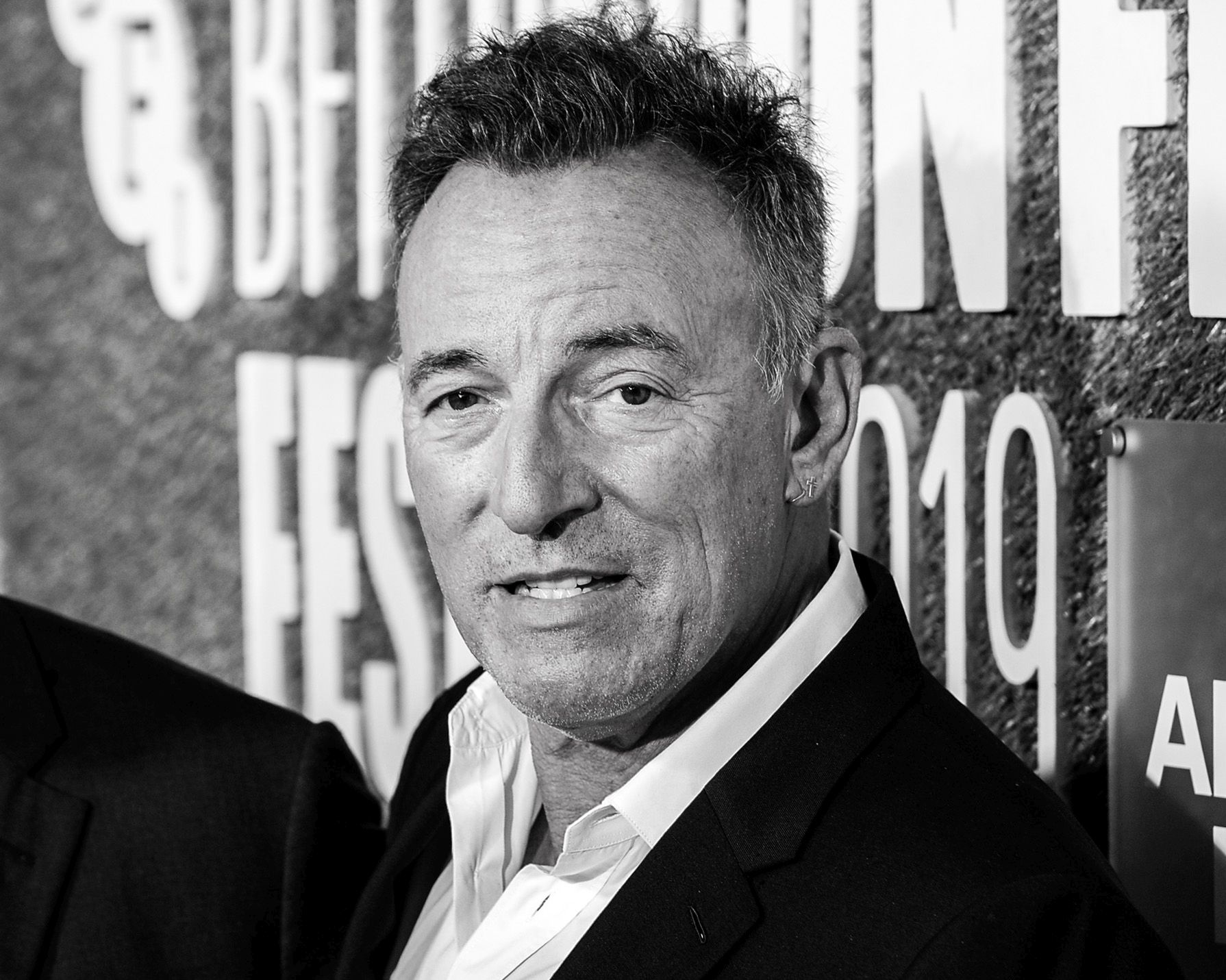 Since these two started working together there has been an evolution of the music documentary format. "It has been fascinating to watch how in the last ten years music docs have developed. My first directing job was to make a documentary on Born to Run. I came to this as an editor, and then, tackling that as your first as a director was a great, great challenge. It's interesting to see how it has all evolved. It gives you the opportunity to push the genre into different forms".
Western Stars focuses solely on the album from which it takes its title played live and interspersed with ruminations from Bruce set to images of him sat in a big Cadillac, or to wild horses running free, or as he traipses through the scorched terrain of the Badlands. There is no dig into his rich back catalogue. The only song outside of the album is a closing cover of Rhinestone Cowboy. It appears the there was never any thought of going back.
"I don't think Bruce ever really talked about going back into the catalogue and doing older songs in an arrangement similar to Western Stars", speculates Zimny.
"That's the greatest inspiration to me: he is in the moment creating. He's reflecting on his life, yes, and his influences to make this current work, but outside of Rhinestone Cowboy, this was all new music. What an exciting thing to try and capture. What stories will Bruce bring us? How do you film this new music? What visuals go with it? This is the exciting part of the job. He's an artist that's great to be around because he's very active. He's very much in the moment and he's always creating. I try not to predict or understand it too much. I just wait for that call and if I'm part of that journey, I am grateful."
From speaking at length with Thom Zimny, who is warm company — earnest too, although not oppressively so — it becomes clear that he is thrilled to have established a working relationship with his hero. After all, his personal history with the music dates back to his teenage years.
"Early on, my connection to Bruce's music came from being dyslexic and taking in the lyrics in a very deep way", he recalls. "The sonic qualities created a landscape in my mind. For example, the guitar solo in Jungleland could evoke visuals, so I used Bruce's music as a stepping stone to understand my work as a filmmaker. My connection to the world was the sonic landscape of Bruce's music, from the first album to Born to Run to The River. Those were mini movies to me. I just had to figure out how to get out some of my own feelings.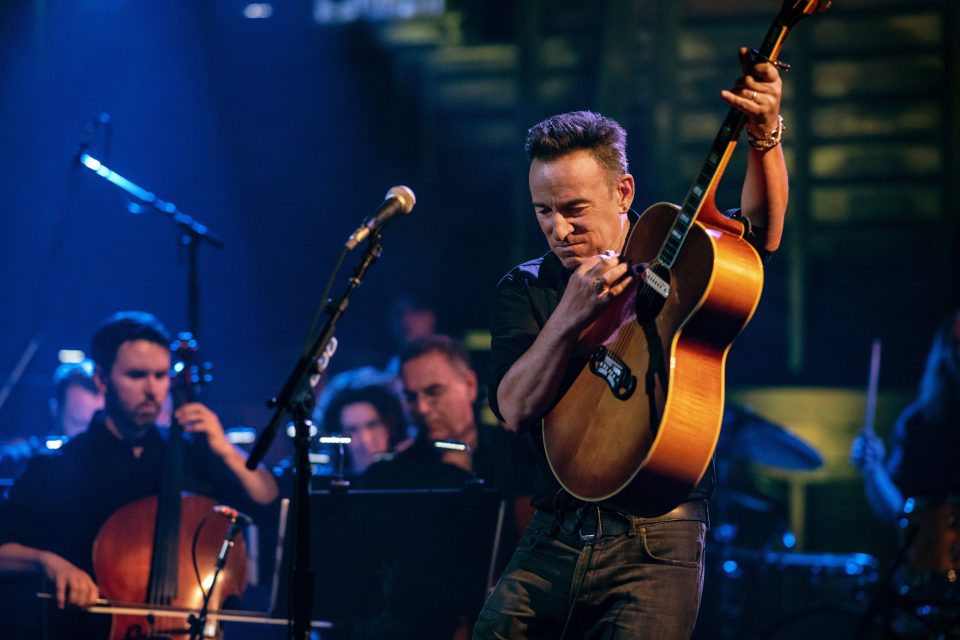 "I got lucky because I got to work with this huge influence in my life."
And with that, our time is up. Western Stars is a powerful addition to the Springsteen canon, the film adding context and heft to the album: amplifying its charms. The upshot is a deeply spiritual journey parlaying an emotional resonance that lingers long after the credits roll.
Western Stars is in selected cinemas on 28th October
.