Phill Jupitus remains one of Britain's best loved comedians, and fans of his will be pleased to hear of his latest venture; taking on a voiceover role in French animation The Big Bad Fox & Other Tales. Playing a rather nonchalant dog on a farmyard where the creatures wreak havoc, to mark the film's release we had the pleasure of speaking to the man himself to discuss the attraction to the project at hand. Jupitus also tells us about his own relationship with dogs, whether he got the chance to catch up with Bill Bailey (who is also cast in the film), while recounting the most excruciating memory from his time on Never Mind the Buzzcocks. He also talks about life up in Scotland, and why he feels the greatest allegory for mankind is Looney Tunes' Wile E. Coyote.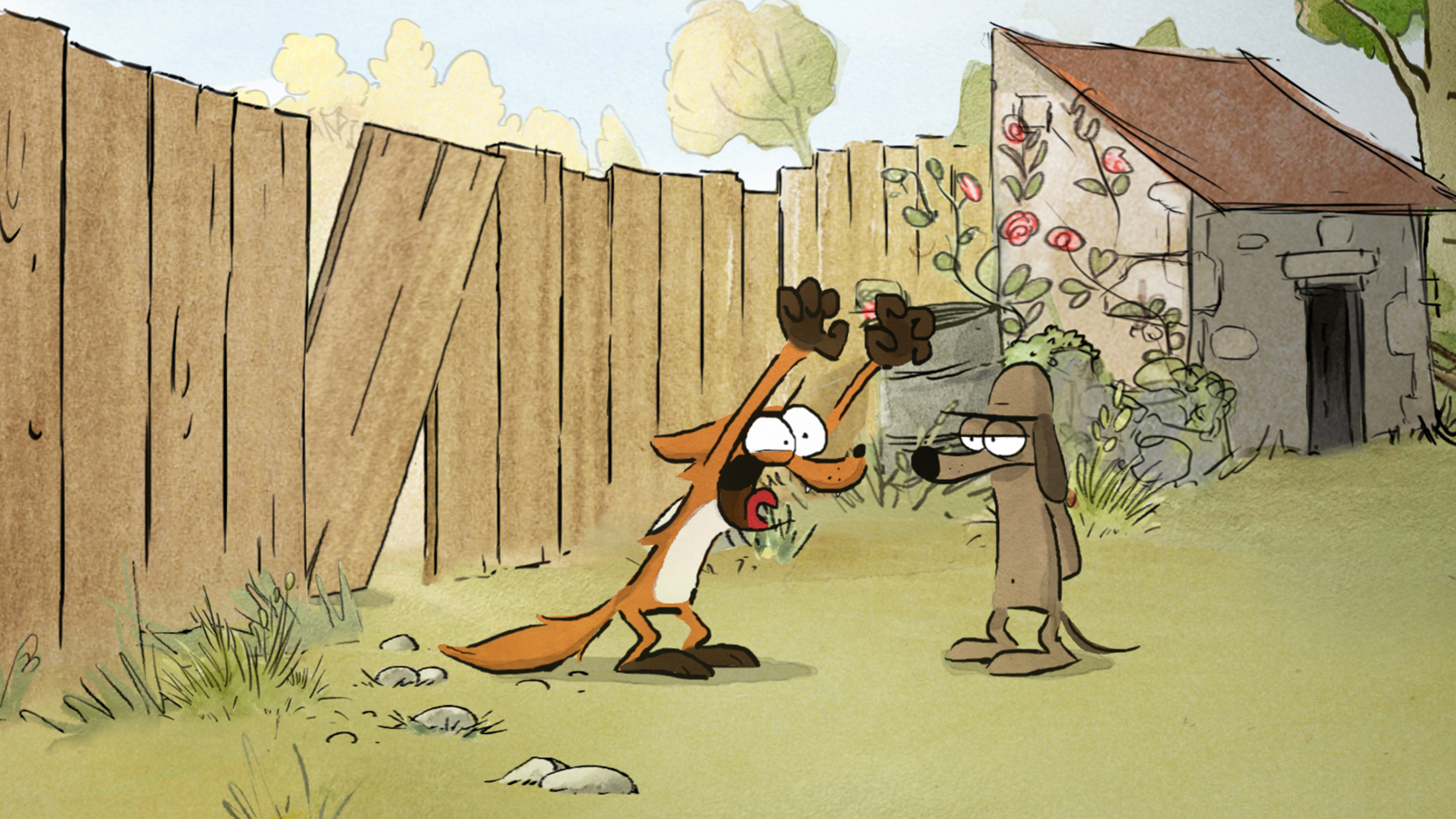 I felt like the tone, and wit to this film was very British – do you know how much changed from the original French version to the one you became a part of?
They wanted it to be very naturalistic, and when you watch the French version, the dialogue is not overacted. There's also not a lot of music in the background like you get with animation, it's more like watching a play. In Disney and things there's a constant noise in the background, the soundscape is important, whereas what they've done here on this farmyard, is just keep it to being quite naturalistic talking. That low-energy thing was replicated, it was obviously there in the original. So the only direction we were getting, is to be naturalistic, it's not character stuff, it's our voices, they wanted our voices rather than us doing character voices. That does help carry the style over.
It felt almost like Creature Comforts in that regard.
Yeah, and I enjoyed it. They also weren't too bothered with the words they had written down, they chose what they thought would fit and they needed the spirit of that being said, so we did have a bit of latitude to change the language a bit. It allowed for improv and I was doing it quite quickly, trying things, and it was a very speedy process, rather than agonising over anything. The fact I was able to do it in my own voice helped as well.
It really suited the animation style of the character you were playing, too.
Yeah when you look at the physicality of that dog, he's out having a cup of tea. Look at what he's doing, he couldn't have sounded like anything different, it had to be natural.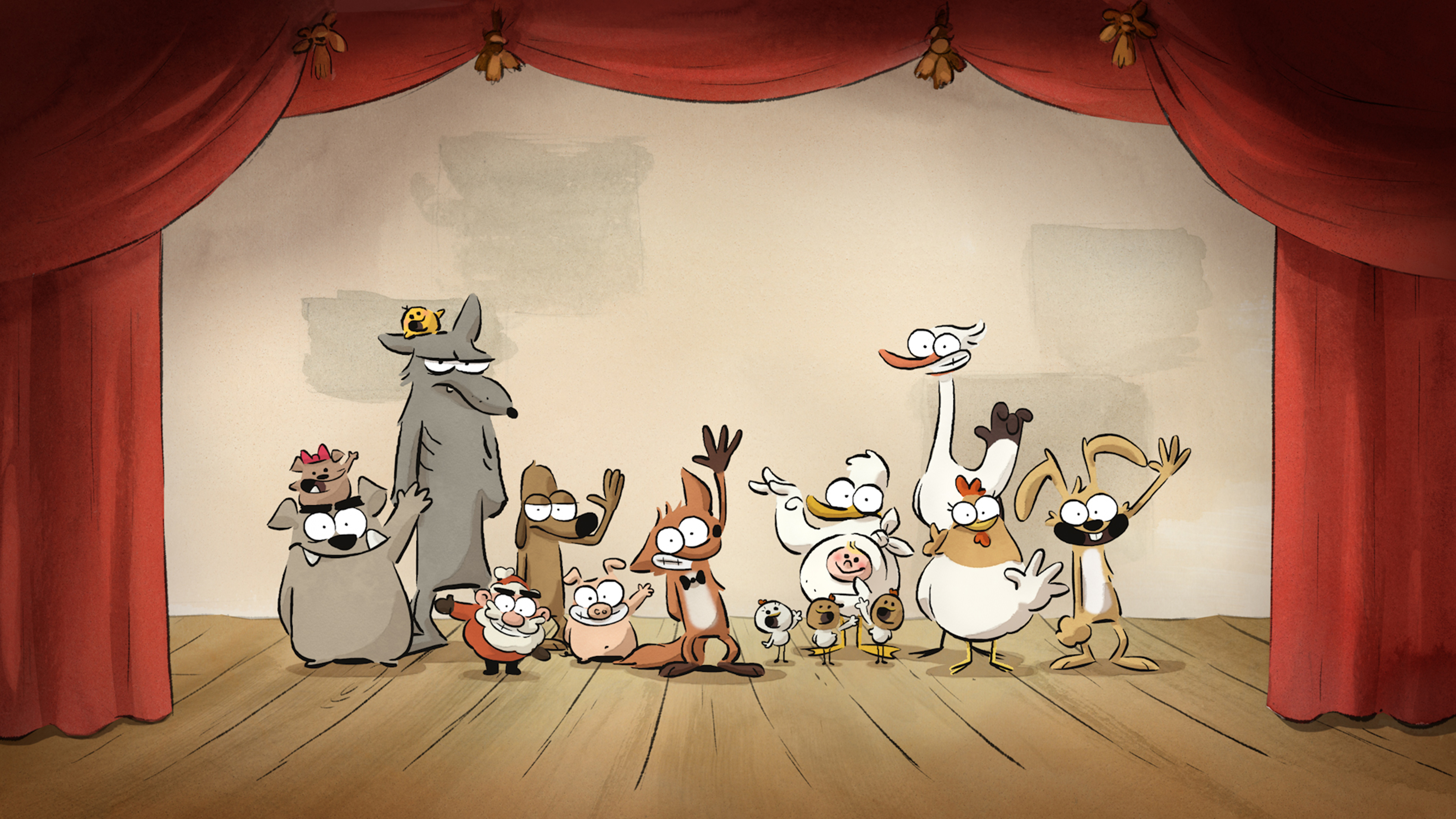 Are you a dog man yourself?
We had one for 14 or 15 years, who sadly died last year. So we were dog people, he was great and brilliant with the kids. Dogs are great, and I'm in the countryside now so people like walking dogs, but I just go around dog stroking which is terrible because you don't know if they're friendly or not. Taking your life in your hands these days, but yeah I do, I love the mutts.
You live up in Fife now, what's that like?
It's remote, by the sea and very beautiful. A touch or Narnia about it, it's lovely, really lovely.
No wonder you can't get to see West Ham these days.
Yeah, East Fife I'll probably go and see, they're one of the nearest teams.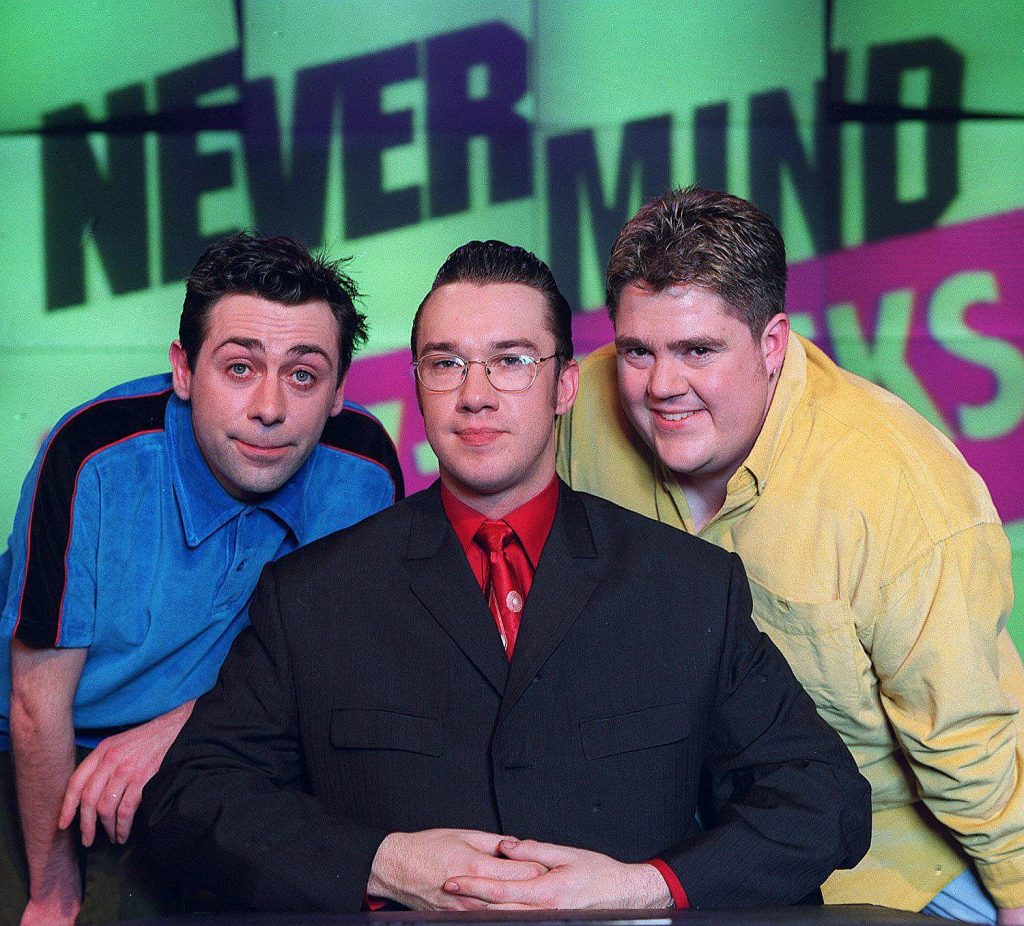 The British cast of Big Bad Fox has got some great people in there, and people you know well, did you get to spend any time with any of them? I know voice recording can be quite an isolating experience.
It's hard because you just do it when you're available. Everybody is so busy that we just shot it when it fitted into our schedule. I was in the middle of a UK tour and I had a day and a half off, and they phoned up and asked me if I wanted to do a voiceover on my day off, and I thought, of for f***'s sake… But they sent me a script and a link to the cartoon, and I phoned them back and said, I'll do it, and I'll do it now. So literally we had 24 hours notice, and they locked me in and I did it the next morning, it was brilliant. When I was doing my voiceover, Bill Bailey was in the Far East, on the other side of the planet. So it was just whenever people were free.
I wonder if the casting director deliberately brought the old team captains from Never Mind the Buzzcocks back together…
I know David Freeman, who hired me, was a fan, he had been to a Buzzcocks recording in the past. But I don't think that was conscious on his part. He's been wanting to get me in something for years, and he said that when the right part came along he would call me. He said that to me 15 years ago, and the man is as good as his word. Eventually he came good.
I was watching a Never Mind the Buzzcocks best bits online recently, and usually what that consists of is Simon Amstell and Mark Lamarr humiliating someone in glorious fashion. As the mainstay of the series, always sat there watching on as they did their thing – was there any one moment in particular that stands out as being just unbearable to sit through.
Actually, the moment that really made me shudder was when Dappy from N-Dubz thought that Martha Wainwright was Cerys Matthews from Catatonia, on air, in the middle of the show. He said, 'I remember who you are' and started singing Moulder & Scully at her. My reaction to that bit said it all. You would think that some of the stuff that Mark and Amstell did to people would be it, but no, it was actually that. It was Dappy from N-Dubz thinking that Martha Wainwright was Cerys Matthews.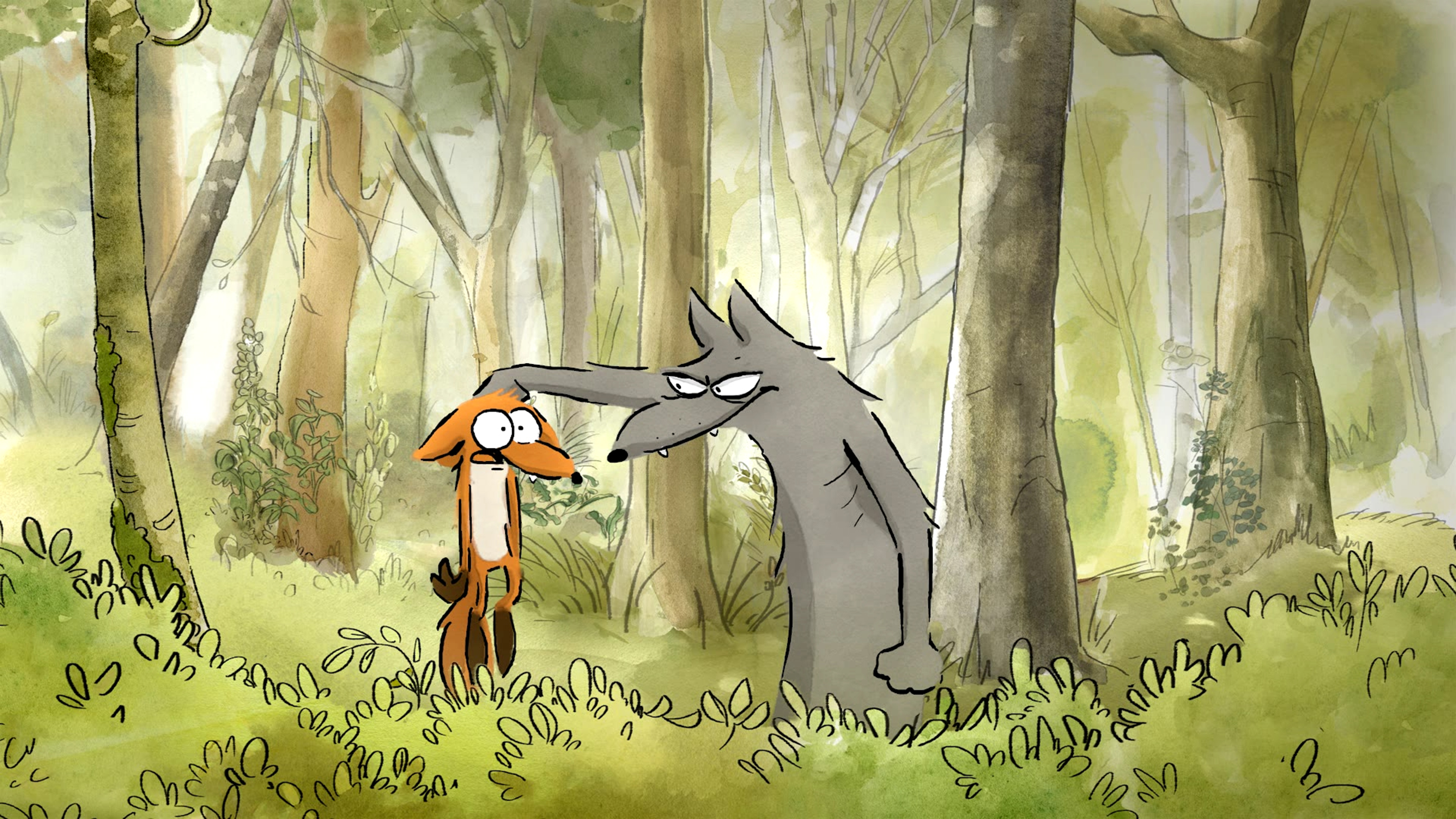 To go back to the movie, each of the three stories have great underlying messages to them, and like so many animations they have very positive and progressive themes attached. Why do you think it is that it's animations, and fantasy films, that offer the best reflection fo humanity, despite having no human beings in them? Do we almost need to step out of reality sometimes to best understand it?
You can go back to Aesop's fables, that were teaching us moral lessons through the medium of anthropomorphised animals. There is a long, long tradition of doing that. I don't know why it is, using animals, or toys, or cars or planes or whatever it is, as kind of avatars for human behaviour. Attaching the luggage of our own foibles to something else that's not related just makes the condition seem more human. It's a regular feature of storytelling. I don't know why it appeals but it just always works. Not to get all deep and philosophical with you, but I always think that humanity likes to think that it's a positive force for good, that it's doing well, but I think humanity is Wile E. Coyote from the Road Runner series. He tries and tries and tries over and over and over again, and always f***s it up. That's the greatest allegory for humans on this planet.
The Big Bad Fox & Other Tales is out in cinemas now.