LONDON – Rocks is Sarah Gavron's latest feature after Suffragette. She has created a warm and energetic tale of a London teenage girl and her group of friends that is immensely entertaining, often hilarious and occasionally heartbreaking. Rocks is the hero of the film: a half-Nigerian, half-Jamaican British girl (Bukky Bakray) living on an estate with her mum and younger brother Emmanuel (a scene stealing D'Angelou Osei Kissiedu). Everything seems as sunny as the weather. We first meet Rocks on a rooftop with her gang of girlfriends. The London of the Gherkin is in the distance but seems a million miles from the girls' realities. They are a multi-ethnic group and represent the diversity of their East End neighbourhood, a very different London from the one shimmering in the background.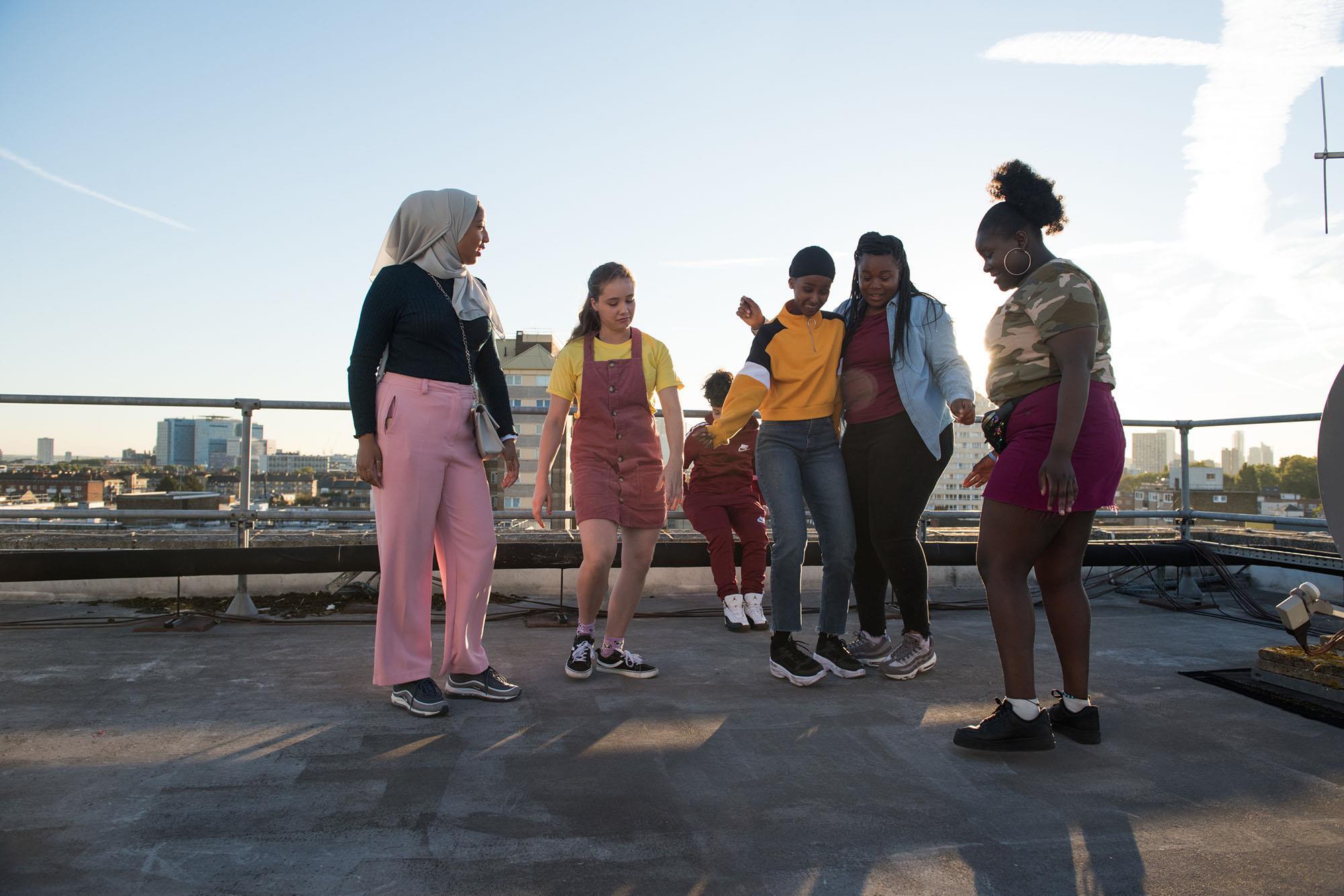 Rocks lives with mum and Emmanuel, who we see making a special breakfast for the first day of the new school year. Emmanuel offers his own accidentally comic version of the Lord's Prayer, mum kisses the kids and off they head to school. But when they get home, mum – who has mental health problems – has gone (not for the first time) and Rocks is left in charge. With this situation as its premise, Rocks could easily turn into a depressing and depressingly familiar film. Yet Gavron keeps up the energy and the humour throughout Rocks' travails. Both the character and the film are buoyed by the solar energy of the cluster of girlfriends who do everything they can to help out Rocks.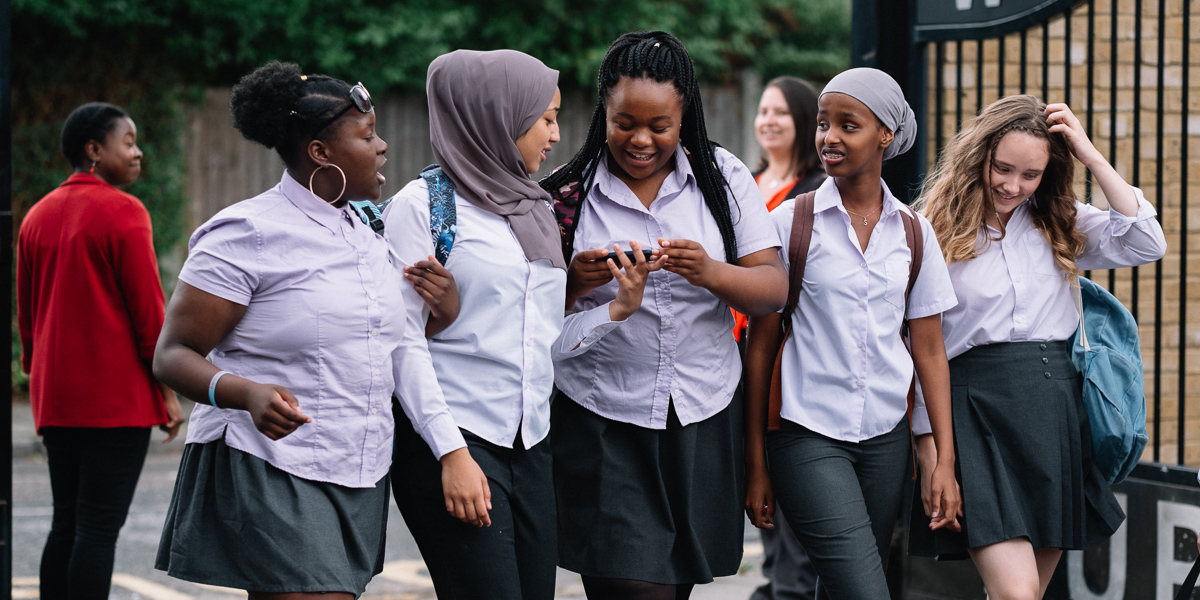 This is not to say that there is no drama or seriousness – far from it. In particular, there is the focus on Rocks' inability to reach out for help: having been used to self-sufficiency, asking for help and taking good advice is anathema to her, leading to arguments with her best friend Sumaya and tensions with Agnes, her oldest friend. And of course, the childrens' situation echoes that of many kids in the country left to fend for themselves. Gavron makes clear the many dangers these vulnerable children face.
Obvious parallels could be made with Kes, particularly with the focus on school life. But in Gavron's film, school is actually pretty great; a thriving, functioning hive, with strict rules, great teachers and a sense that there is much that can be achieved (though when talking about careers, one teacher mentions it's always best to have a Plan B as if to imply that these girls should not be aiming too high). The scene of the kids entering school, being vetted for any uniform discrepancies with misdemeanours ranging from black trainers to nail polish to diamante hoops and sunglasses, is a particular joy, and shows that precarious balance of power between the teachers and the teens. It's not just the school that is great, for there are no demons in this film. Rocks' neighbour is concerned about her welfare, social services are diligent and foster carers are kind. Rocks' mother is not evil, simply ill and unable to cope.
There is a wonderful use of light and colour. London is sunny throughout, creating a warmth that mirrors the affections of the girls and creates enough wattage to power this gaggle of wondrous teens through their schooldays. It also acts as a counterbalance to the miserable situation Rocks faces. All too often, directors use rain to ratchet up the misery effect, but Gavron doesn't deploy that cheap visual weapon (though that's mainly due to the heatwave during filming!). When Rocks visits her friends' homes, they are imbued with colour. Sumaya's house has a wedding about to take place and there are Somali delicacies spread out for the children. We also see Sumaya and her female relatives dress Rocks in a traditional dress. When Rocks sneaks into Agnes' home, her friend's room is warm and cluttered, filled with artwork and bright colours. Rocks envies these girls their homelife and the warmth and clutter, colour and texture is what is lacking from her own situation.
This is such a warm, funny film with incredibly dynamic performances. The script was collaboratively written and there is some marvellous dialogue, some of it producing laugh-out-loud moments. One wonders what lies in store for this group of girls, and one hopes for great things for them. Their intelligence and energy spring out from the screen. While we know that for many, great things will not happen, Gavron shows us that the potential is all there.
Out in UK Cinemas from 18 September