The dust has barely settled on the seismic set of events that shook the MCU to the core at the end of preceding endeavour Endgame. While still in the process of coming to terms (and catching our breath) with the myriad of incidents; no less the number of deaths we're dealing with, out comes another Marvel film, in the form of Jon Watts's Spider-Man: Far From Home. Though entrenched in familiar narrative references, and very much in its specific place in the Marvel timeline of events, it remains a standalone film of its own right, and if anything, works as something of a breather after Endgame; offering us some much needed light-relief we truly were without.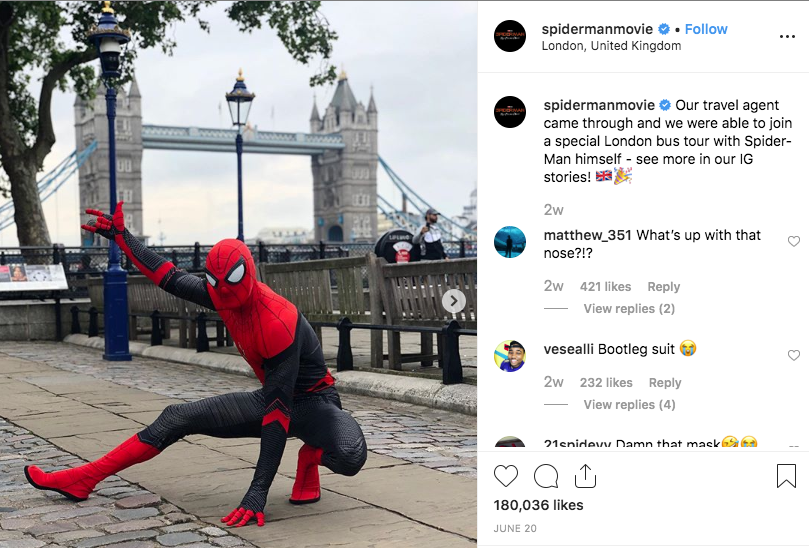 Following on from Homecoming, Far From Home feels like a teen comedy first, and a superhero film second. This is essential for the same tropes, and the beats of the genre are being exercised on such a regular basis, each individual franchise needs to have a distinctive identity, something that makes it different – and this is what seems to be working for this character and this world. There are so many shades of old classic high school dramas, with a collective at the core that almost feel akin to the likes of the Clueless trio, the hapless American Pie gang, or the variety of personalities that make up Animal House, such is their sense of camaraderie, and the way they bounce off one another – with Tom Holland's Peter Parker of course at the core, but with strong supporting turns from Zendaya, Jacob Batalon, Angourie Rice and Tony Revolori.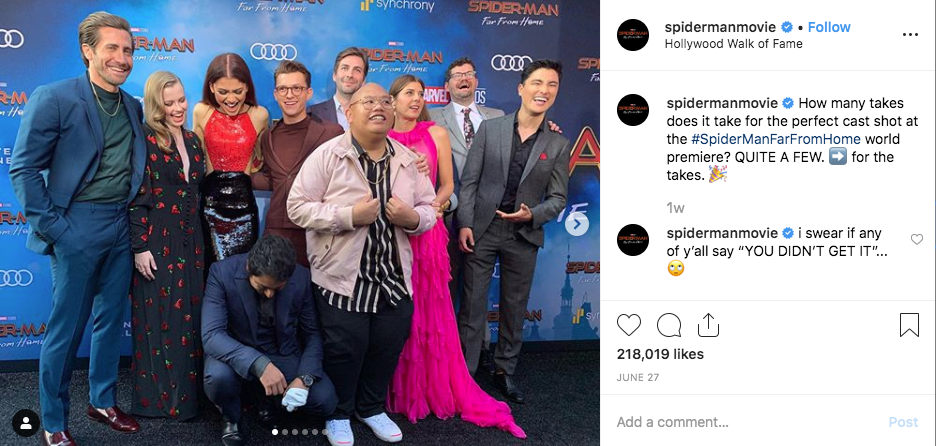 What transpires is a very funny film – at times at the expense of good action set-pieces. The romance too is understated and so relatable, allowing us a route in to a superhero, a character that otherwise is capable of things we can't even dream of – and yet he still struggles to speak to girls. What also works is the way we perceive adults, very much from a teenager's perspective. This brings much humour and gives the youngsters all the power; putting them at the heart of their tale, with shades in that regards of films like The Goonies. On a comedic level it works too, and puts a funny perception on familiar faces like Nick Fury (Samuel L. Jackson) or Happy Hogan (Jon Favreau), who lose that sense of menace and intimidation when seen through the lens of somebody so young and blissful.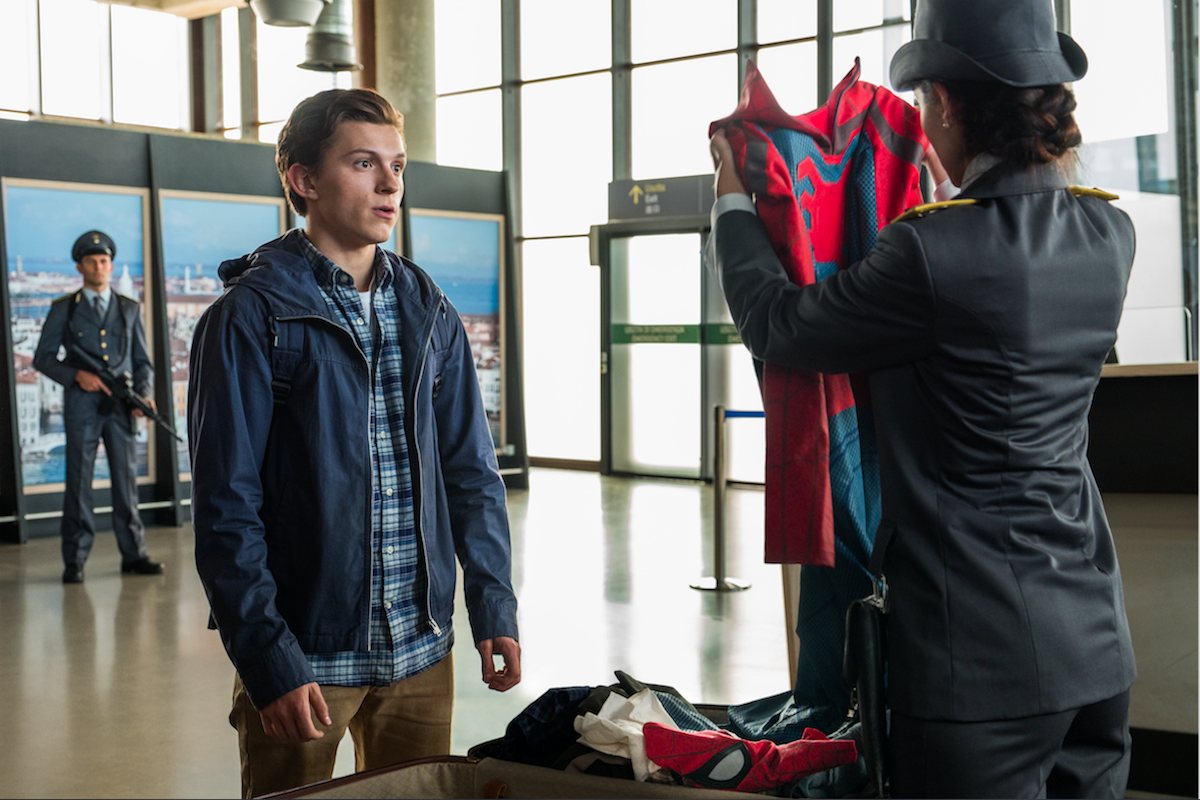 Something that has illuminated this character too is the low stakes – and while the Avengers are out saving the world, Spider-Man works on a smaller landscape, he's the friendly neighbourhood protector, ensuring the people of New York City are safe from harm. While this has always been something a selling point for this character, in this instance sadly the stakes are just a little too low. You only have to take Into the Spider-Verse to see that this franchise can also work well against completely and seemingly indestructible antagonists. You need to feel there's a mountain for our hero to climb to overcome the nefarious villains they face in order to fully appreciate the pay-off, and yet in this instance the threat is too small, and too easy to overcome – it's never in doubt.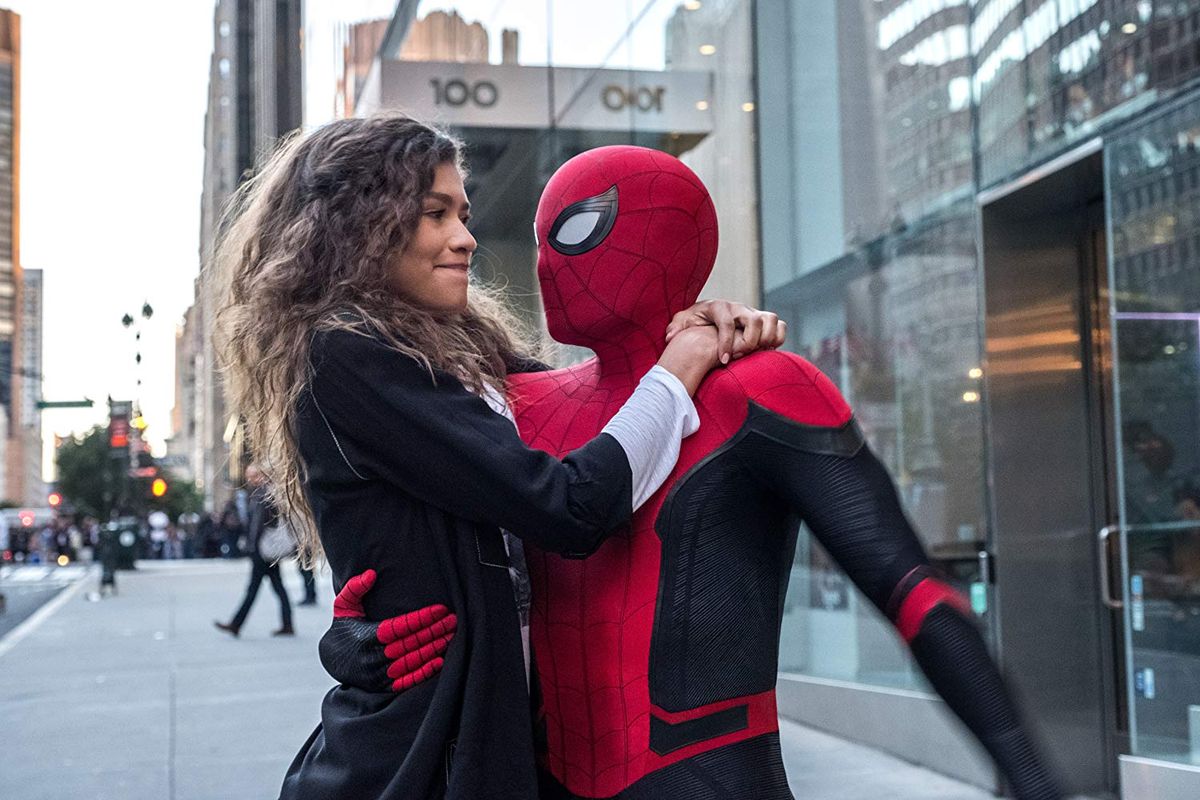 Perhaps this is a nice thing to experience after Thanos, but the lack of real threat is jarring. Jake Gyllenhaal brings a certain charm to the character of Mysterio of course, but just needs to be a little bit more, well, evil. There are a handful of exciting and striking set-pieces of course, and given the villain's use of technology and misdirection is allows Watts much scope to craft some really creative action scenes that are almost hypnotic in their approach. Though they do come a little too few and far between, and while we are invested in the romantic side of things and the human approach this franchise survives off, the balance just perhaps isn't quite equal and we're left wanting a little more action.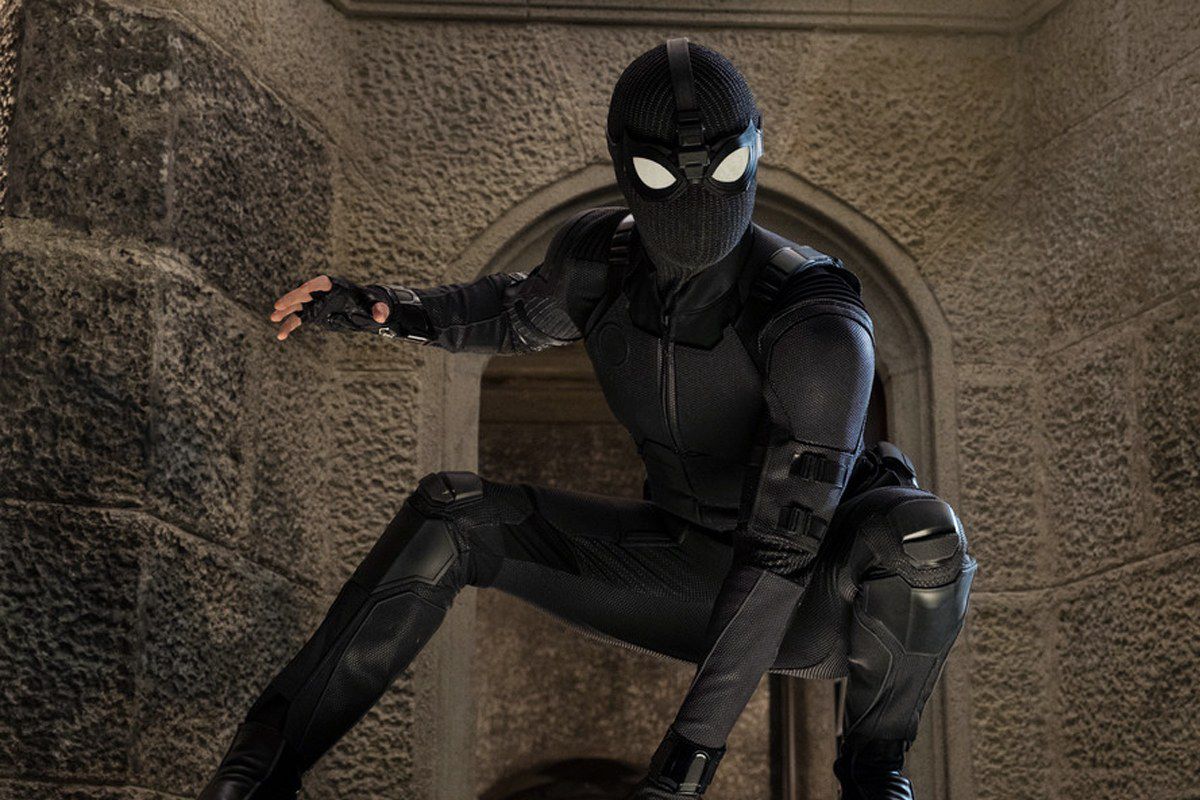 Thankfully, the backdrop looks great, as the title suggests we move away from New York, and to Europe, on to the streets of London, Venice and Prague, which make fine landscapes for the action to play out in front of. On the subject of Europe – the standout is of course Holland, as the young actor turns in another fine display (see what we did there); full of self-deprecation and nuanced teenage awkwardness, and yet masters that same charm and unwavering confidence you also get at that age – the ability to stand up to a monster, but not find the words to ask a girl at school out. He embodies the role and makes it his own, and in an age where there's such an influx of superhero films, we already can't wait to step back into this particular world again soon.
Spider-Man: Far From Home is out cinemas now