Aretha Franklin is so good, that when compiling a list of our favourite ever songs of hers – to tie in with the release of musical documentary Amazing Grace – we've had to split it into two parts. So after yesterday's run-through, we now present part two…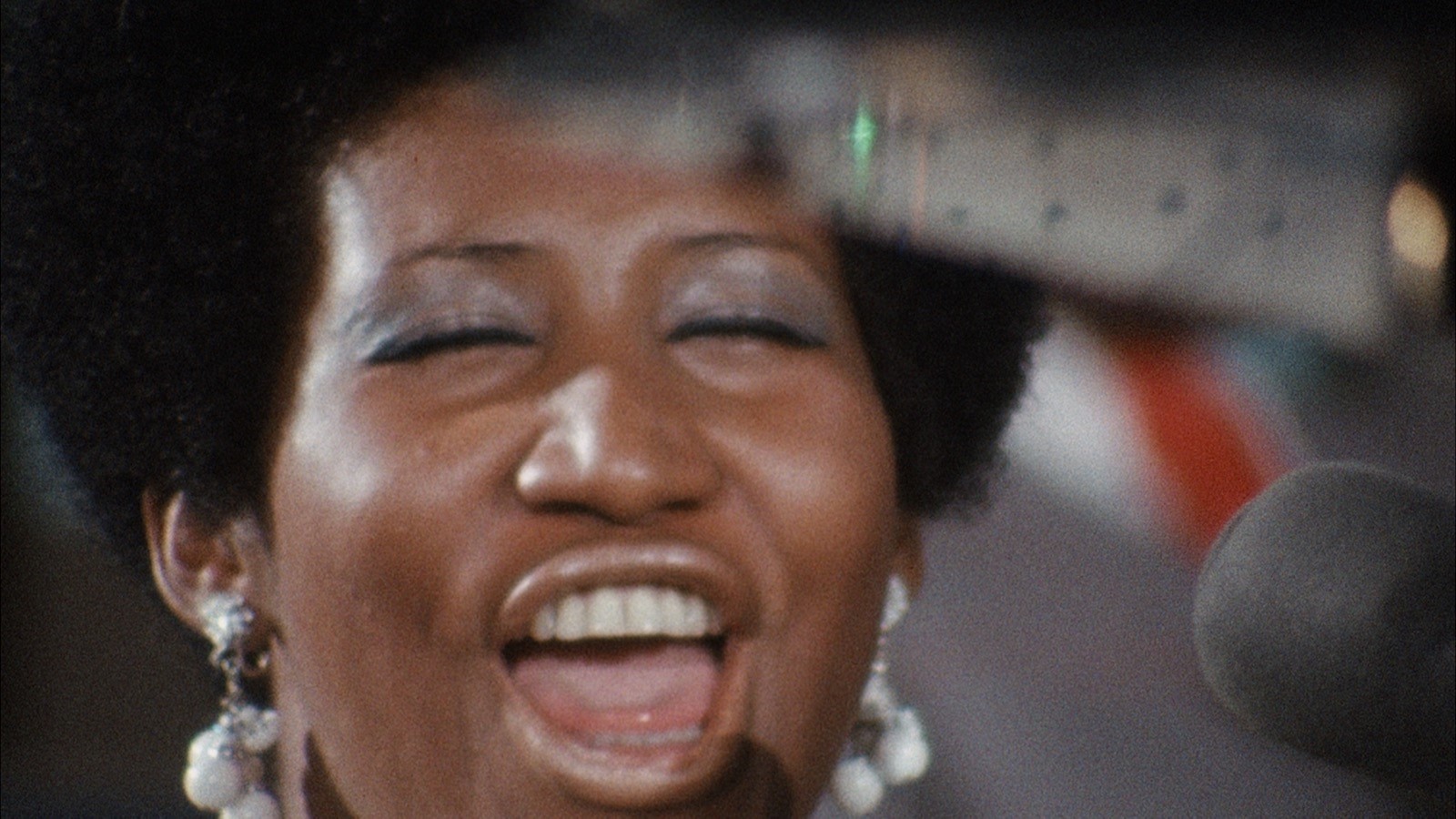 Do Right Woman, Do Right Man (1967) – When Franklin comes in with her opening lyrics 'take me to heart' you feel your mood enriched, your aggravations with the world softened and your soul heightened. This is the singer as her most melodic, and it's nothing short a joy. But beneath the surface is an empowering song that professes a strong and seemingly simplistic message – with the lyrics 'A woman's only human you should understand, she's not just a plaything, she's flesh and blood just like a man'. Aretha knew. If only everyone else did too.

Don't Let Me Lose This Dream (1967) – Featuring a beautiful musical arrangement, at the start of the track it doesn't sound like your typical Franklin fare, more Dusty Springfield-esque, until then her voice comes in and the track instantly couldn't belong to anybody else. Though her voice is unattainable, something we can admire but never own, the lyrics are far more resonant, after all, so many of our romantic adventures are confined purely to the mind. The 'will they won't they' narrative is not merely a cinematic device, but something we all go through, wondering whether those we love feel the same way too. The Arctic Monkeys posed this very question in Do I Wanna Know in recent years, though it was something Aretha had asked decades earlier. The conclusion to both songs? Don't find out, else you may just lose the dream.

Respect (1967) – It's rare for a cover version to be better than its original, particularly when said original belonged to Otis Redding, but in the case of Respect that is very much the case, so much so that Redding himself was once quoted as saying, "It ain't no longer my song. From now on, it belongs to her." Like always, Franklin brought so much of herself into the track at hand, adding little things like the words 'sock it to me', and yet they're moments that you cannot imagine the song without. It seemed fitting too this song would be so greatly associated with her talents, as her producer Jerry Wexler once said, when asked about the notion of respect – that the fervour in Aretha's voice demanded.

Bridge Over Troubled Water (1971) – From one famous cover to another, while the original recording of this Simon & Garfunkel cover version was included in Franklin's live album from her performance at Fillmore West, the longer studio version was saved for a compilation, and it's this version which makes the hairs on the back of our neck stand up. It's so smooth and easy to just lie back and throw on. You know it's a cover done well when it takes what, three minutes before you first realise what song she's actually performing, such is the distinctive sensibilities she imbues into the music. This is so much hers, you don't even realise it's the Paul Simon written track until the end, which is how a good cover should be.

Rock Steady (1972) – Now we're talking. This is Aretha is at her funkiest, in a song which is literally about listening to music. The lyric 'Rock steady baby, just call the song exactly what it is' was taken at face value. It's a perfect arrangement of horns and bass, with fast-paced drumming keeping the rhythm throughout. This may be a word that we don't use anymore, which is a shame, but this song truly is the epitome of groovy. And with that I have finally turned into my dad.

I Never Loved A Man (The Way I Love You) (1967) – Considered to be the first real big hit for Franklin, it's everything we love best about this irrepressible singer: it's just Aretha and a piano; one of the greatest partnerships in musical history. When first signing to Atlantic Records, forming another of the great partnerships in musical history alongside producer Jerry Wexler, it's said he just told her to sit on the piano and sing – and this wondrous song was the result of that. They knew they had a hit, and they had a star behind it, and she was propelled the second this one hit the shelves. It's a testament to her ability as a singer, as she feels every single word, so much so we're able to just as easily buy into her in this defensive, defeatist perspective, longing after a man who cheats her badly, as we do in a song such as Respect – on the very same album – where she holds all the power.

Won't Be Long (1961) – We end this two-part feature by going right back to the beginning, with a track from her debut studio album, a full decade before we see her in Amazing Grace. And what a journey she went on, and while she improved and her greatest success came in the mid-late 60s, the rawness of this track is what makes it so special. Unlike so much of her work, this traditional rock and roll song, that bears shades of Mess Around by Ray Charles (which also came early on for him – often the case before the musicians truly find their own style), is one that you simply can't avoid dancing to. It's honestly impossible, just give it a go. And before long you'll be called into your boss's office having to defend why you've been shacking out in the office all morning. Worth it, though.
Amazing Grace is out in cinemas now