Considered by many to have been one of the best ever moments in Oscars history, last year's Best Picture shambles actually left a rather bad taste in the mouth; an awkward affair that was difficult to sit through (even if the eventual result was fantastic). So while it's very easy this year to bemoan the lack of controversy and entertainment, needless to say we're actually rather pleased the Academy played it so safe, in what was a fun, if somewhat unremarkable ceremony. The big winner of the night was The Shape of Water – picking up four Oscars, including the big two; Best Picture and Best Director. But the night had a profundity attached that cannot be ignored, as diversity and equality within Hollywood ruled.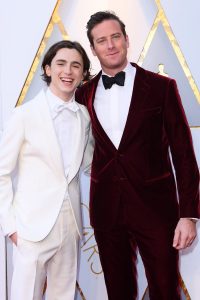 From the range of nominees and winners, to the politically charged, pertinent speeches – it was a night to celebrate inclusivity, a night that marked a vital shift in the industry, and for that reason it proved to be a monumental night, even if everything did run to plan. The second half followed on in the same vein as the first, as Lee Smith won Best Film Editing for Dunkirk. Then a poignant #TimesUp segment featured, presented by Ashley Judd, Annabella Sciorra and Salma Hayek on cinema's move towards equality. It finally feels as thought we're getting there. The next two awards were our favourite of the night, as James Ivory and Jordan Peele won for Best Adapted, and Best Original Screenplay, respectively. This means that we can now say The Oscar winning Call Me By Your Name and The Oscar winning Get Out. Has a nice ring to it, don't you think?
Roger Deakins, at the 14 th time of asking, then won Best Cinematography for Blade Runner 2049, while Alexandre Desplat won Best Original Score for The Shape of Water, and it was Remember Me from Coco which took home Best Original Song.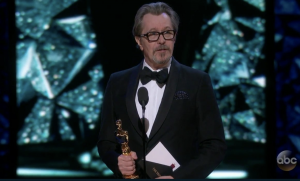 Guillermo del Toro then won the first of his two big gongs of the night with Best Director, before we moved on the acting awards, which featured the finest acceptance speech of the night. Naturally, Gary Oldman won Best Actor – which came as little surprise to us all, before Frances McDormand, also a clear favourite, won for playing the uncompromising Mildred Pierce in Three Billboards Outside Ebbing, Missouri. And it was the latter's speech that stood out, as she asked for every single female nominee in the room to stand up, creating quite the Oscars moment.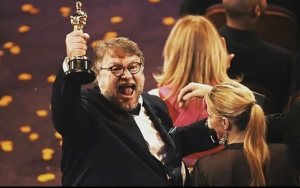 Then, much to everyone's surprise, Faye Dunaway and Warren Beatty returned to the scene of last year's crime to right their wrong and award the Best Picture – this time, we prayed, they would get it right. And they did, calling out del Toro's The Shape of Water, in what was one of the year's where the night's top prize was almost impossible to predict. Talking of which, perhaps it's wise not to go back and read our predictions article ahead of the ceremony, because, um, we didn't do particularly well. Better luck next year, we hope.