Which Bond movie is best? And why? Here's the Hot Corn answer. And you? What's your opinion? We want to know what you think. Send emails to press@hotcorn.com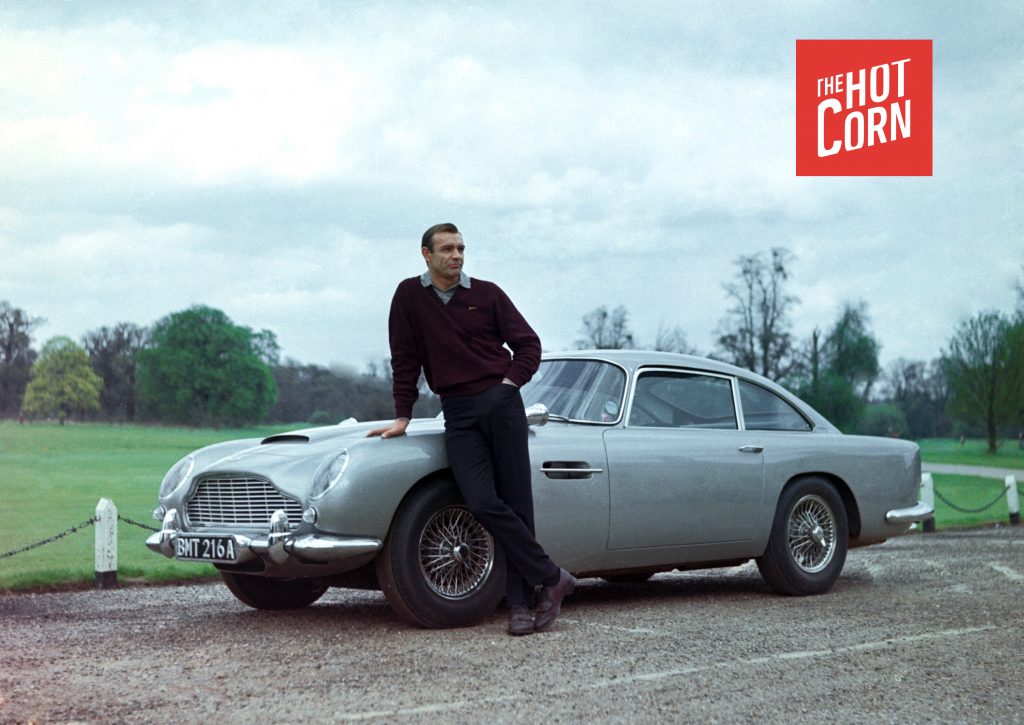 #1 GOLDFINGER (1964) 
Perhaps a boringly conventional choice, but this film has everything: wonderful car, the Aston Martin; wonderful Connery; wonderful Bond girl 'Ah Pusshy!' The story is relatively faithful to the Ian Fleming novel, but the additions are witty. The action and the wit are perfectly entwined, and Shirley Bassey gets to clean out her pipes with one of the brassiest Bond songs ever.
Best Bit: 007 lights a cigarette.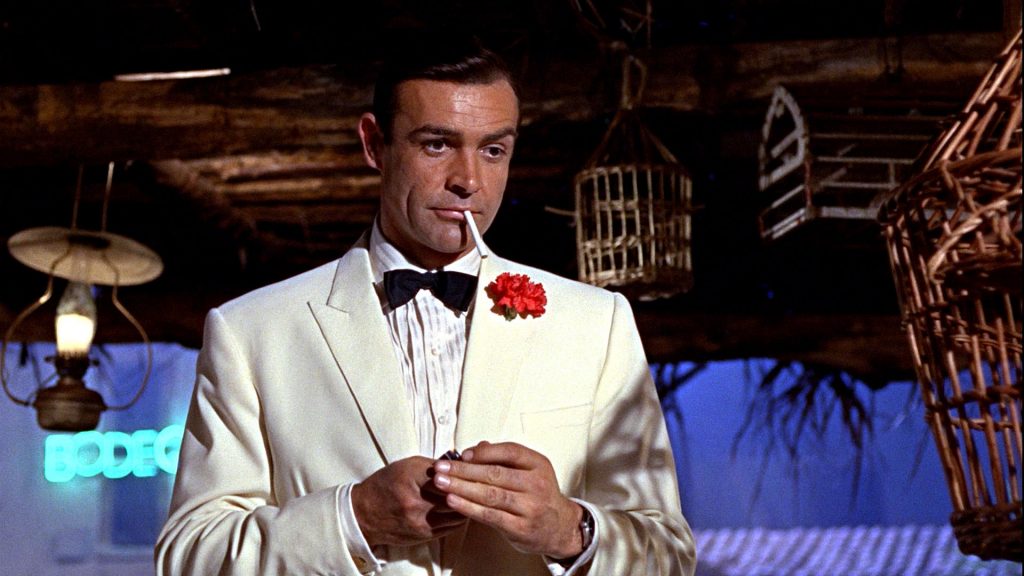 #2 FROM RUSSIA WITH LOVE (1963)
The Second Bond movie was already a high point. The formula hasn't quite settled and so the film feels like a more conventional spy thriller. Something Alfred Hitchcock might have tried his hand at. Robert Shaw as the villain gives Connery a genuine run for his money.
Best Bit: the scrap in the train is so good, they would reprise it in The Spy who Loved Me and Spectre.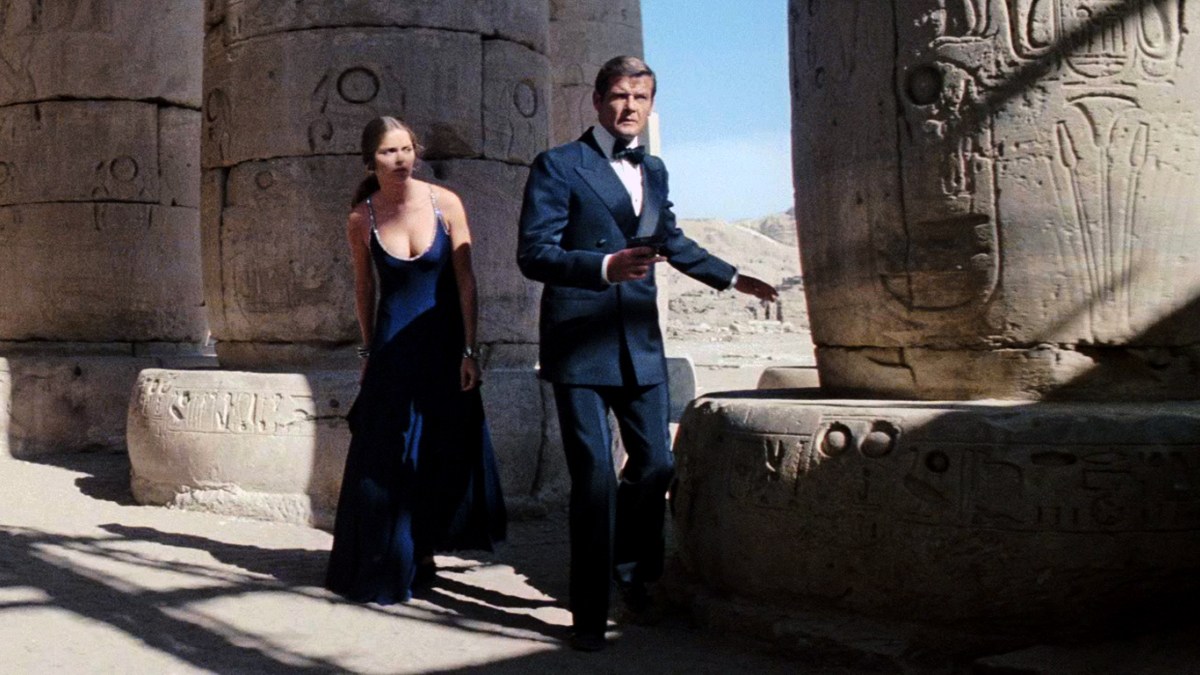 #3 THE SPY WHO LOVED ME  (1977)
Roger Moore's third outing as 007 saw him at his suavest. With zero relation to the Fleming novel – which is an advantage as it is a truly awful and weird book – we have essentially a remake of You Only Live Twice, but with Barbara Bach (Mrs Ringo Starr) as a Soviet frenemy and Jaws (Richard Kiel) as a truly scary villain. There's still some nastiness in Bond – see the flick of the tie in Cairo that sends a foe to his death – before he drowned in camp. That said, the comedy musical cues continue with Lawrence of Arabia playing over Moore on a camel for no good reason. Fascinating titbit: Stanley Kubrick also lent a hand lighting one of the scenes.
Best Bit: Union Jack parachute.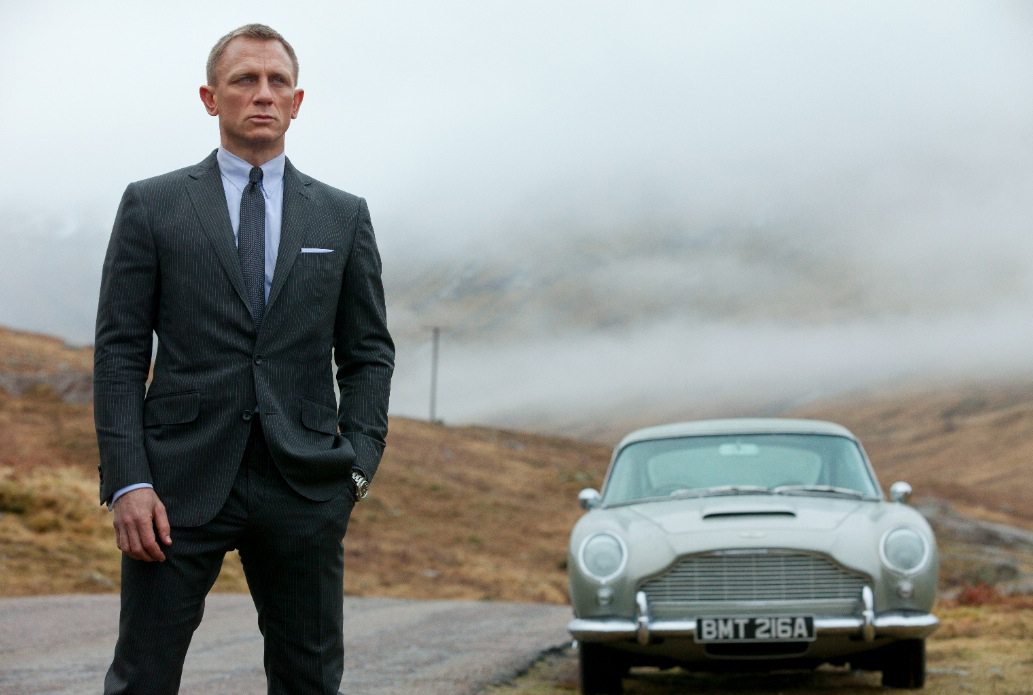 #4 SKYFALL (2012)
Daniel Craig was a divisive Bond to begin with – see the no blond Bond furore – but having essentially reinvented the character as a more tortured soul, Skyfall upped the ante, taking us to Harry Potter levels of angst while Sam Mendes and cinematographer Roger Deakins gave us a film that ranks as the most beautiful Bond film ever made.
Best Bit: Javier Bardem and Daniel Craig almost get it on.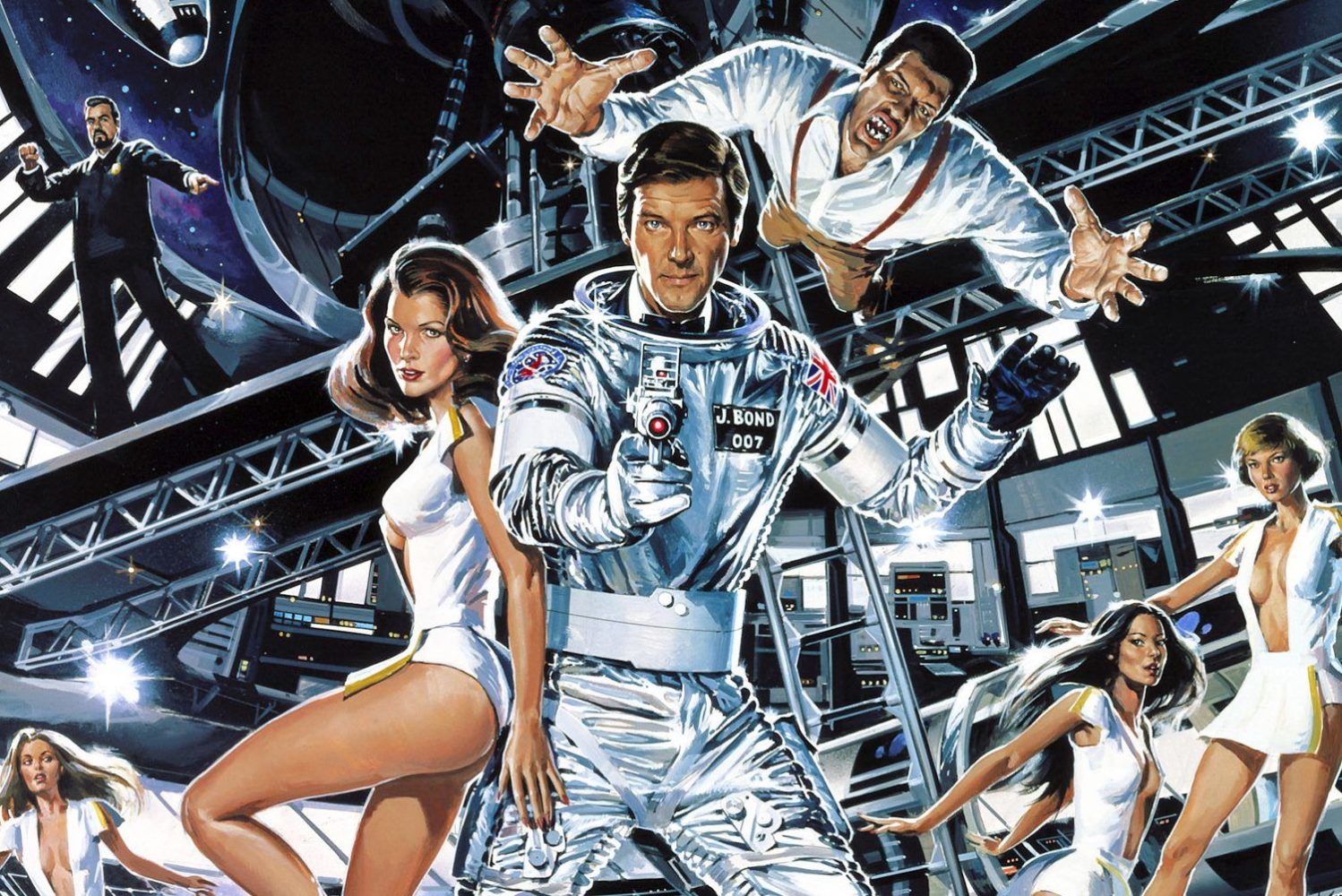 #5 MOONRAKER (1979)
Bond goes to Space seemed like a ridiculous prospect and it is. Following on from the success of The Spy who Loved Me, producers again remade You Only Live Twice, kept Jaws and headed directly for camp that was so high it was interstellar. Fortunately, many of the jokes are genuinely funny, and though the gondola/hovercraft is a worrying dip into the ridiculous, the action set pieces keeping things going.
Best Bit: attempting re-entry (obviously).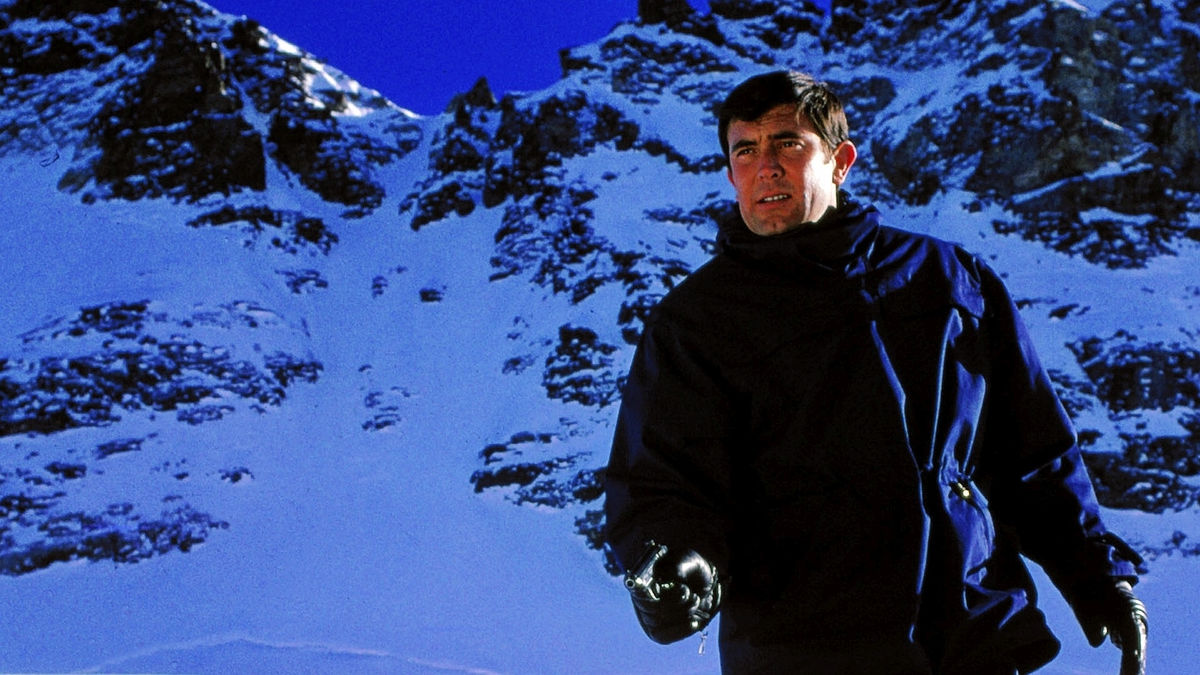 #6 ON HER MAJESTY'S SECRET SERVICE (1969)
George Lazenby is truly awful. Wooden and square faced. But former Bond-editor Peter Hunt delivers a beautiful looking film, with the greatest ski scenes – though Spy Who Loved Me and For Your Eyes Only are up there too. Diana Rigg is formidable as Tracy, Telly Savalas offers another take on Blofeld.
Best Bit: if the ending doesn't have you getting misty eyed (surely a unique moment in a Bond film) then you have no heart.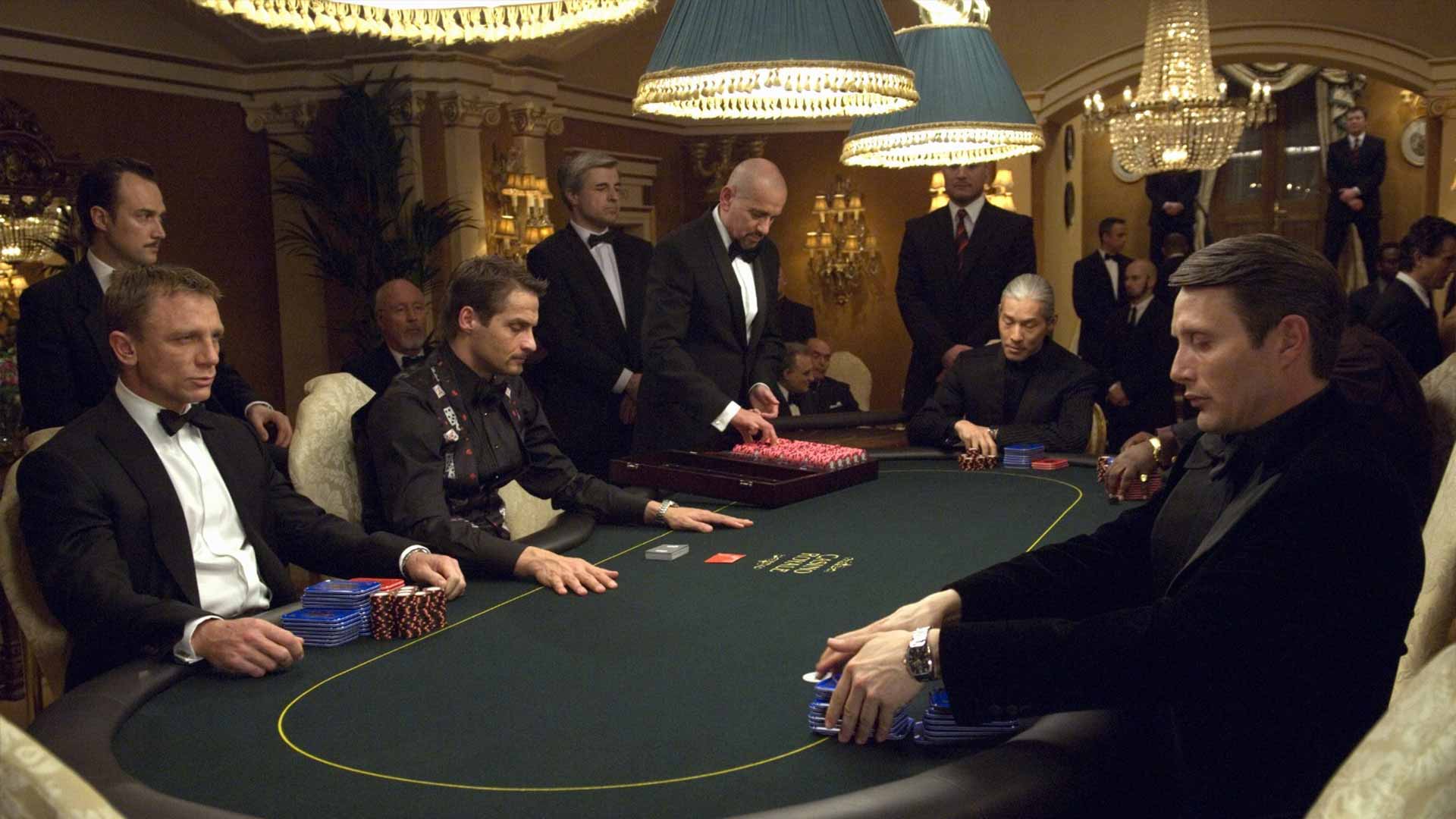 #7 CASINO ROYALE (2006)
Daniel Craig's debut was an explosive reinvention of Bond. From the Parkour opening to the high stakes poker game, the action is riveting, the humour becomes witty once more and Bond becomes an enigmatic figure that feels miles away from Connery and Moore. The ending stretches things a little with the house falling into the canal in Venice – what is it about Venice that makes Bond go silly?
Best Bit: Craig's final line of the film makes you yearn for the follow up to come soon. Little did we know.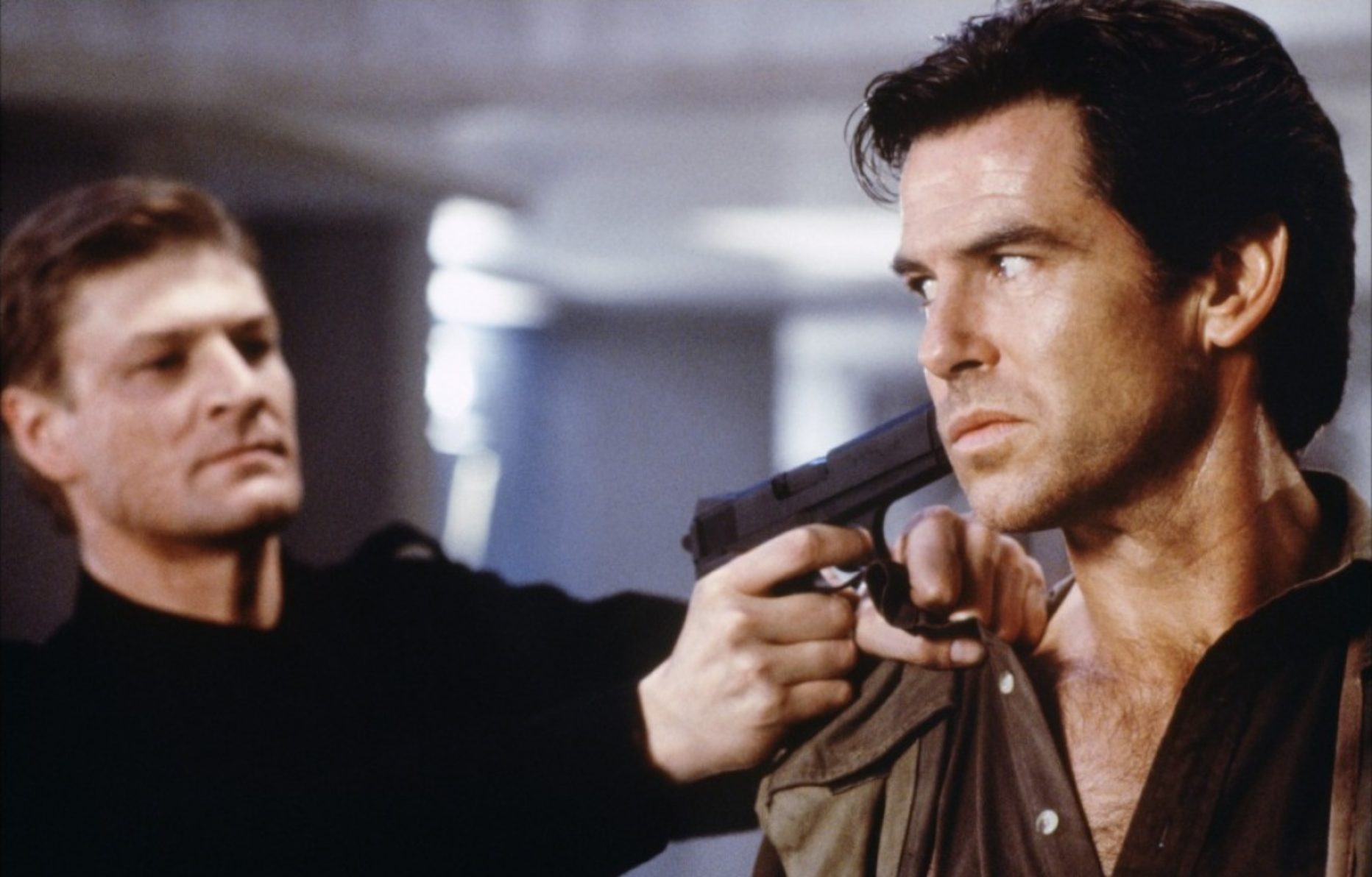 #8 GOLDEN EYE (1995)
Another debut, this time Pierce Brosnan. He'd wanted to be Bond for yonks but his contract for the TV show Remmington Steele had got in the way. Director Martin Campbell delivers a solid story; Judi Dench is introduced as M (a woman!); Tina Turner belts out the U2 penned song – meaningless but spirited, like the best of them. And Brosnan looks the part. And then there was the videogame.
Best Bit: Sean Bean and Brosnan fight on a satellite dish. Guess who wins?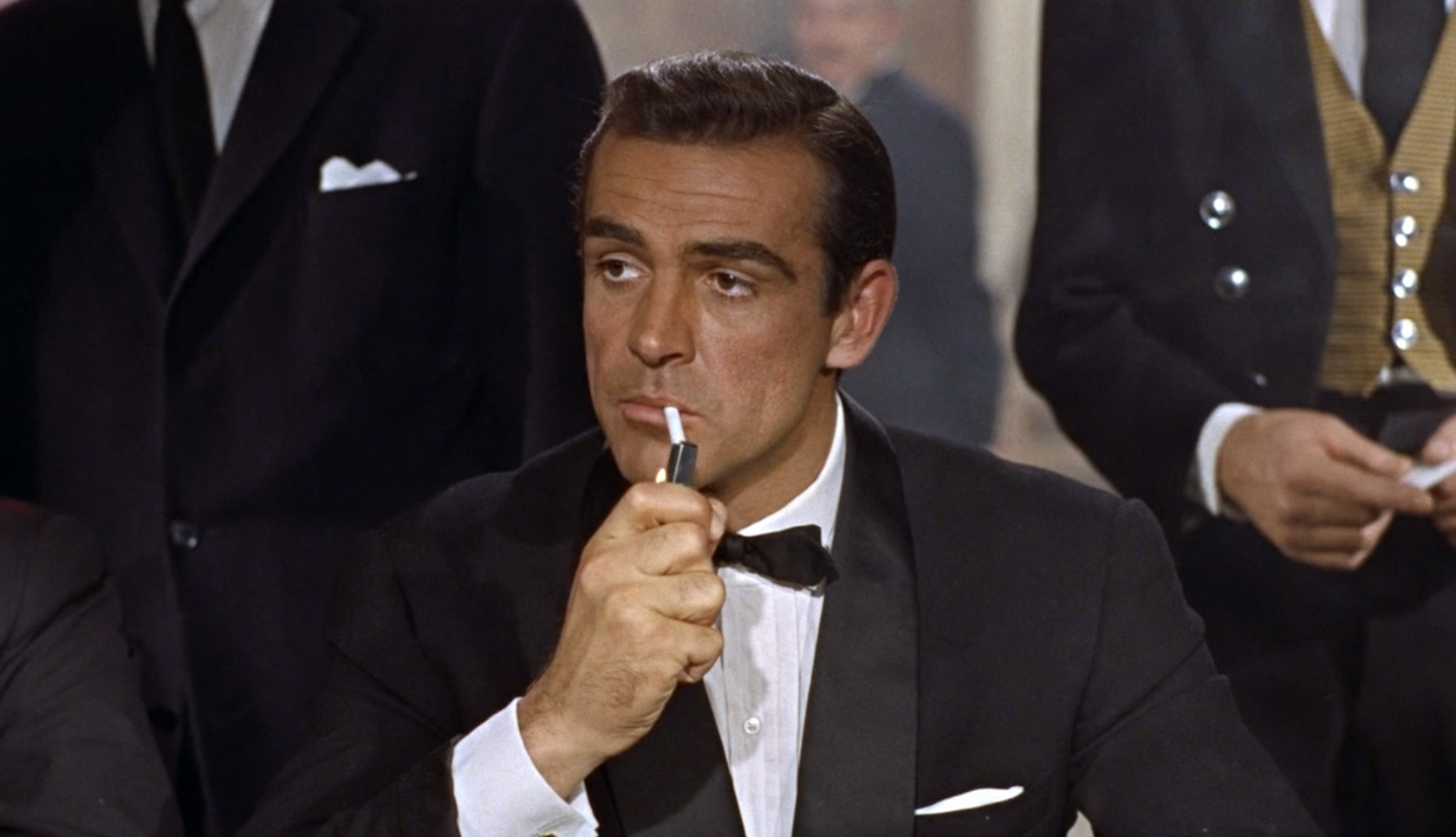 #9 DR. NO (1962)
The first appearance of Bond in 1962 feels today like a modest affair, but the iconic images are undeniable. From his first appearance at the gaming table to Ursula Andress emerging from the Caribbean like a Goddess, these moments are unforgettable. The rest of the film is enjoyable, with Connery slipping into the role with easy confidence. The humour is there as is the glint of steel in the hired assassin.
Best Bit: dispatching of the traitor Dent with the brilliant line 'And you've had your six'.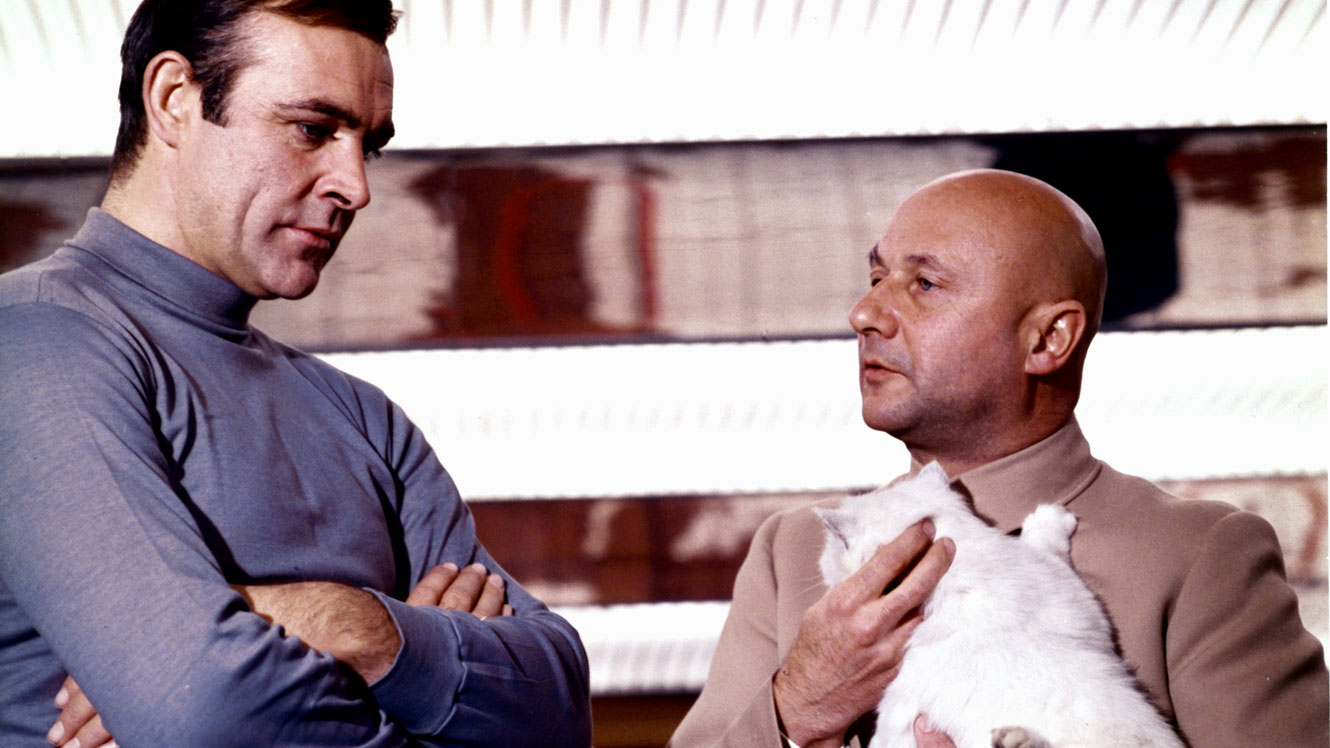 #10 YOU ONLY LIVE TWICE (1967)
Hidden volcanoes, Donald Pleasence as Blofeld, a perfect John Barry score and an obviously weary Sean Connery sporting Japanese makeup. Scripted by Roald Dahl, there's something weird about the whole of the film, from the fake death at the beginning to the mass battle at the end. It's pure Bond but the world around him is changing.
Best Bit: Charles Gray giving Bond a vodka martini that's been stirred not shaken.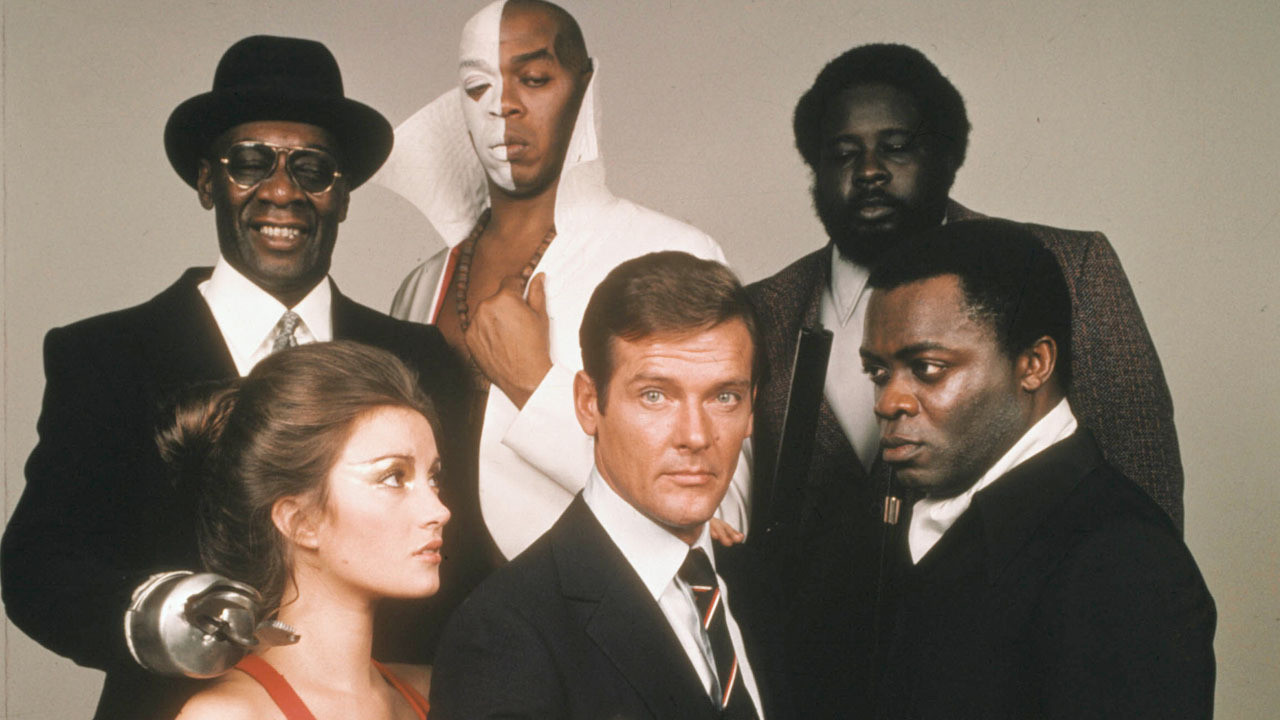 #11 LIVE AND LET DIE (1973)
James Bond Does Shaft! The Blaxploitation craze of the 70s catches up with 007 and Yaphet Kotto does double service as jive-talking gangster and a criminal mastermind. The racial politics don't take much thinking about but the car and motorboat chases, the brilliant theme song by Paul McCartney – even the reggae middle eight – and the spooky voodoo subplot all make for a supremely entertaining jaunt.
Best Bit: a double-decker going under a low bridge.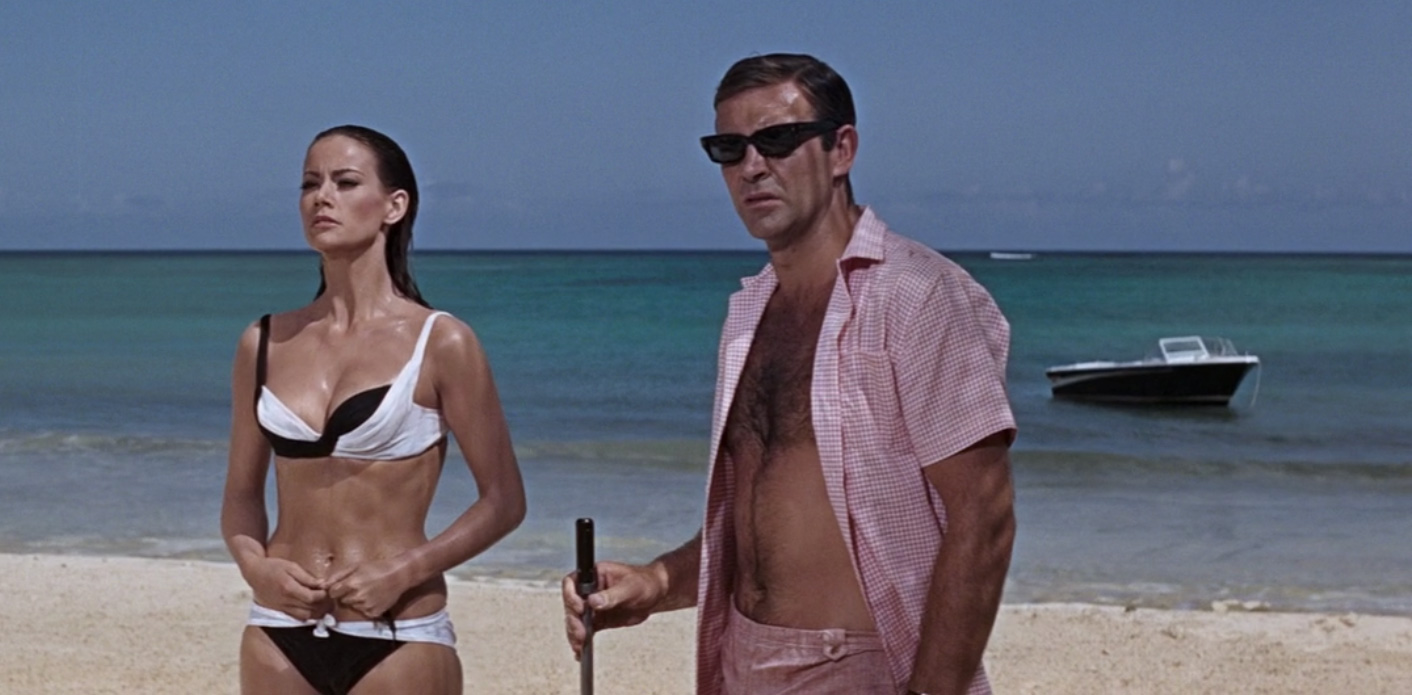 #12 THUNDERBALL (1965)
Sean Connery returned as Bond for the fourth outing, and with one of the books that was going to cause the producers the most problems, having not secured exclusive rights. From the dodgy jetpack to the interminable underwater battle, cracks are beginning to show in the formula. But Connery is still fascinating to watch, and the Italian heavy Adolfo Celi makes for a convincing villain.
Best Bit: drag fight.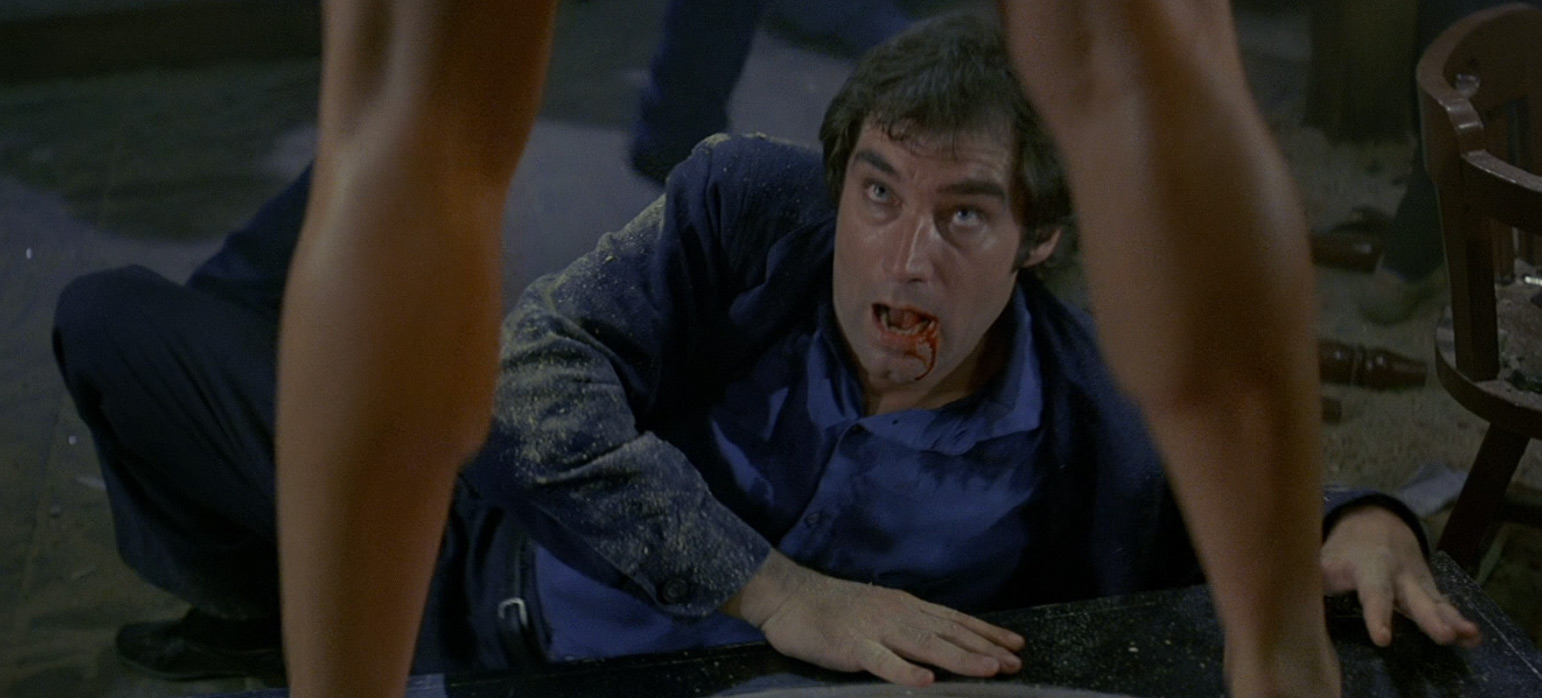 #13 LICENCE TO KILL (1989)
Despite a spirited defence by many, Timothy Dalton never quite convinces as James Bond. Perhaps the timing is out of joint, but he seems so angry to be doing what he's doing that the films feel joyless. His second outing however is actually excellent, mainly if you pretend it isn't Bond at all.
Best Bit: the pressure tank scene which saw the Bond get its only 15 certificate.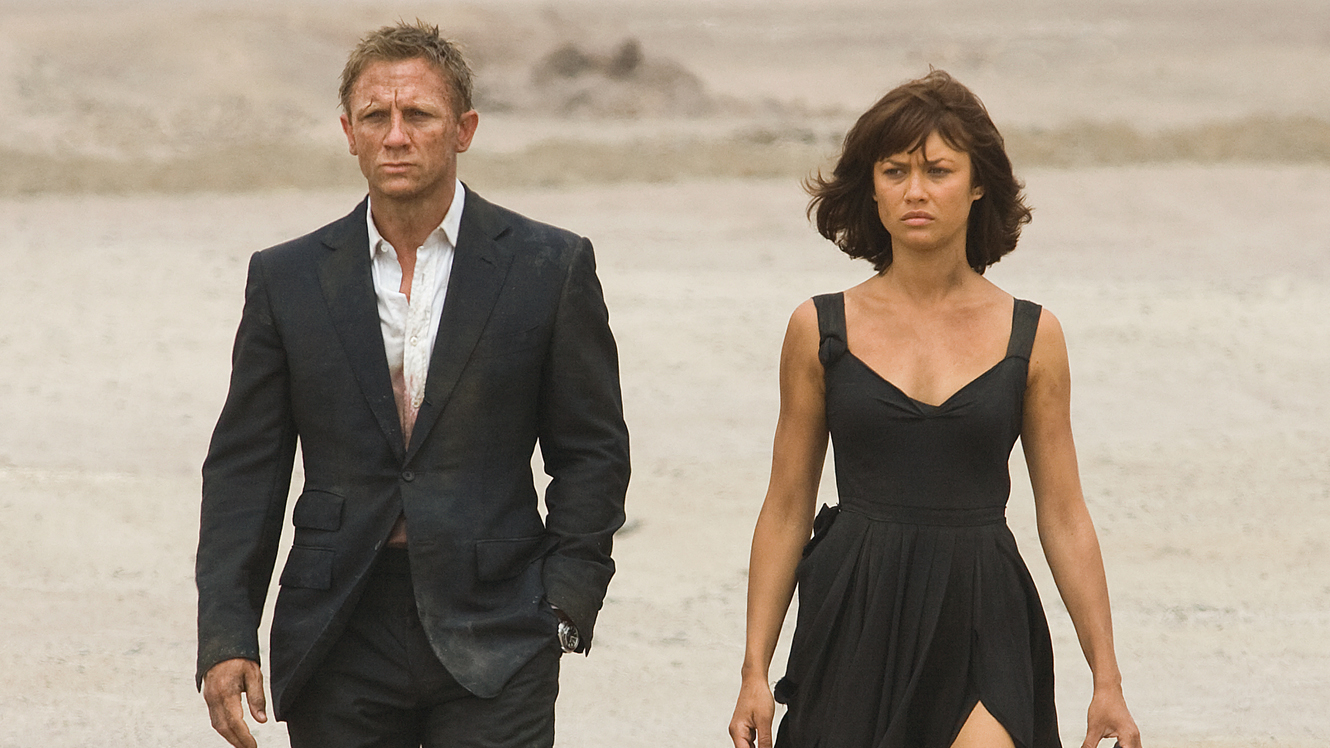 #14 QUANTUM OF SOLACE (2008)
The much maligned follow up to Casino Royale has its problems. Way to Bourne-y, an incomprehensible script and nothing compelling in an already tired looking Craig. However, on the plus side, as the shortest Bond movie (106 minutes), it moves at a fair clip and there's a grittiness to it that feels like a new dimension to Bond.
Best Bit: opening car chase with Craig, according to one critic, doing Sid James impersonations.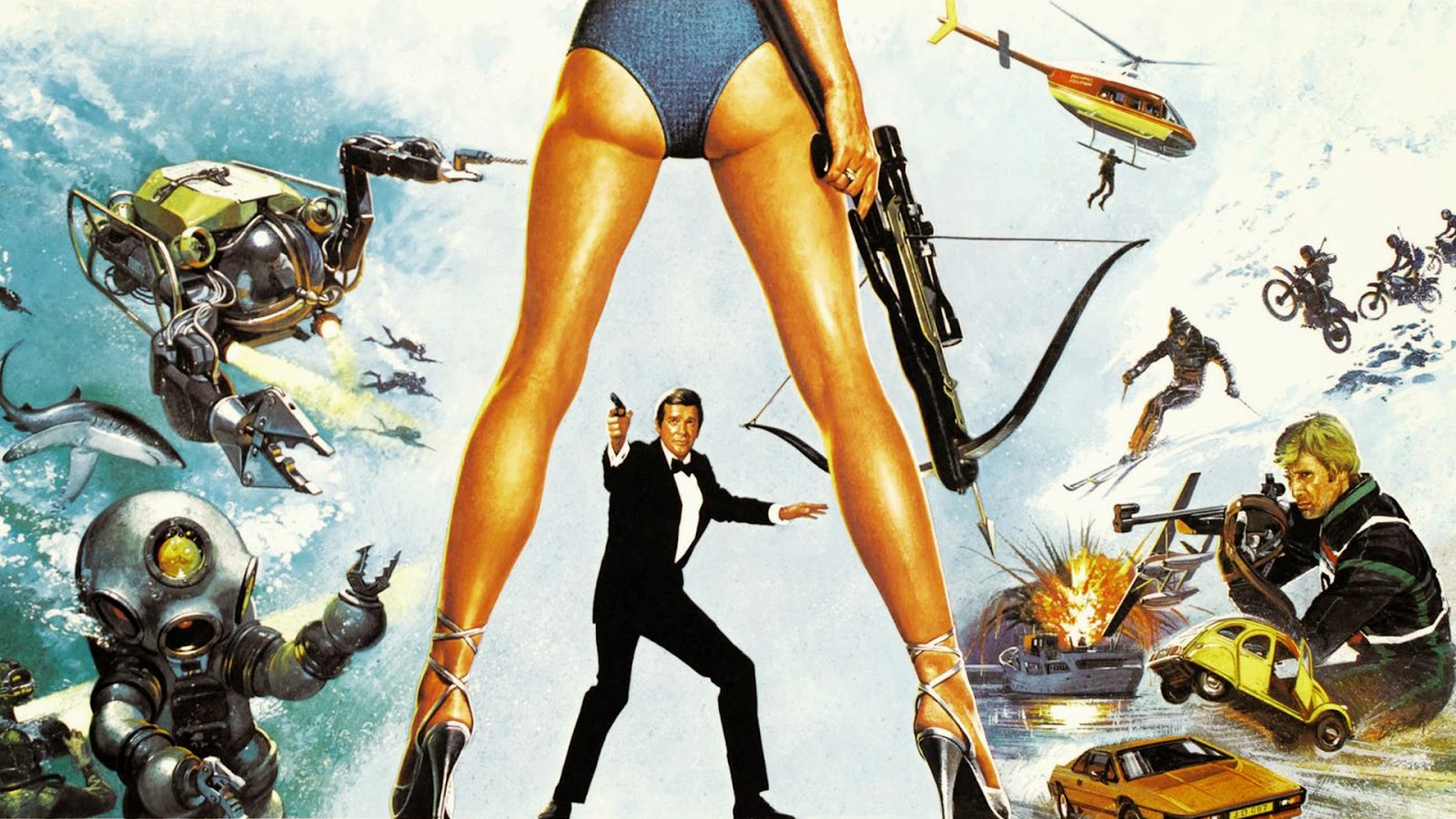 #15 FOR YOUR EYES ONLY (1981)
Roger Moore – among others – felt that his 007 was getting a bit silly and so For Your Eyes Only was an attempt to return to the Fleming books and the original deadliness of the hitman secret agent. The prologue, which sees Bond visit Tracy's grave and a glimpse of Blofeld, bodes well, but some silliness in between, Topol and a cameo by Margaret Thatcher and a parrot almost ruins everything that was good. The snow sections filmed in Cortina, Italy, are thrilling and although visibly aging, Moore can still run up a staircase without having to call on the help of a stunt double.
Best Bit: the Lotus blowing up.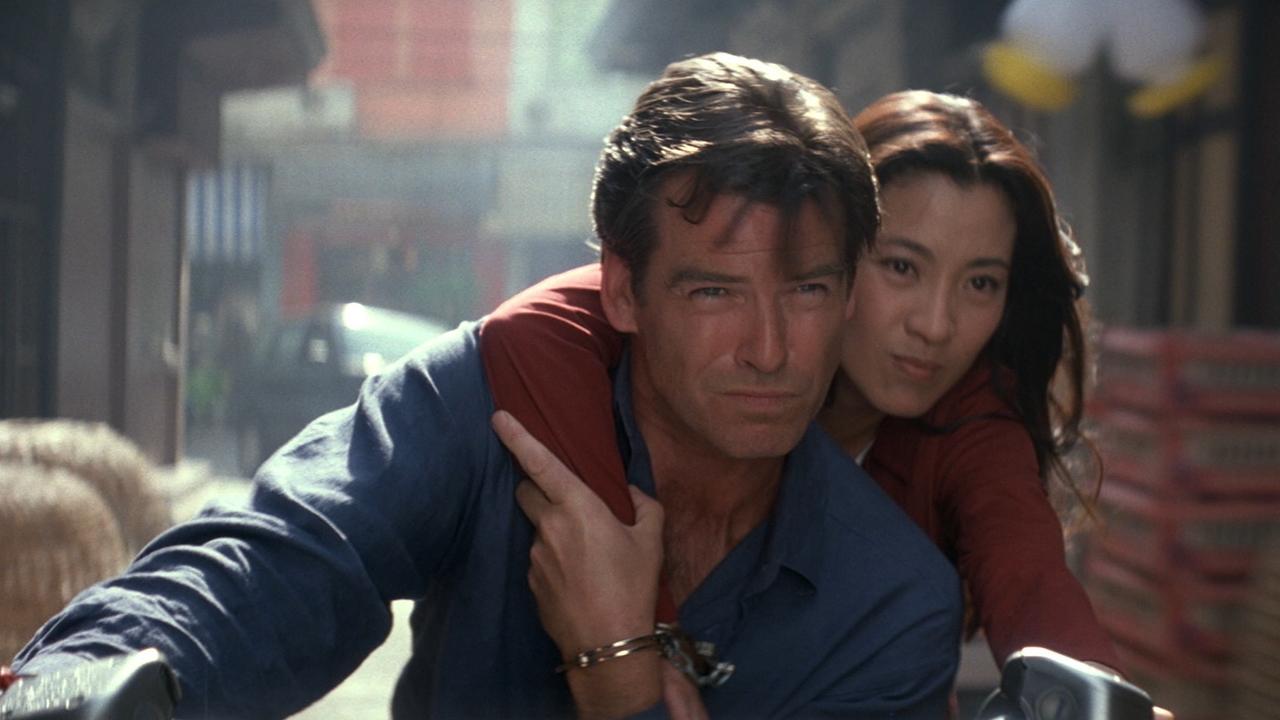 #16 TOMORROW NEVER DIES (1997)
Brosnan's second outing as Bond begins with a great action sequence and the first two thirds are pretty spirited. But Jonathan Pryce has to be one of the least interesting baddies a Rupert Murdoch/Robert Maxwell media mogul with a generic blonde heavy. Michelle Yeoh makes for a good sidekick and the action is pleasantly unrelenting even if it does sometimes get in the way of the product placement.
Best Bit: Bond remote controlling his car in a parking garage like he's playing one of the increasingly popular videogames emerging as an ancillary benefit for producers.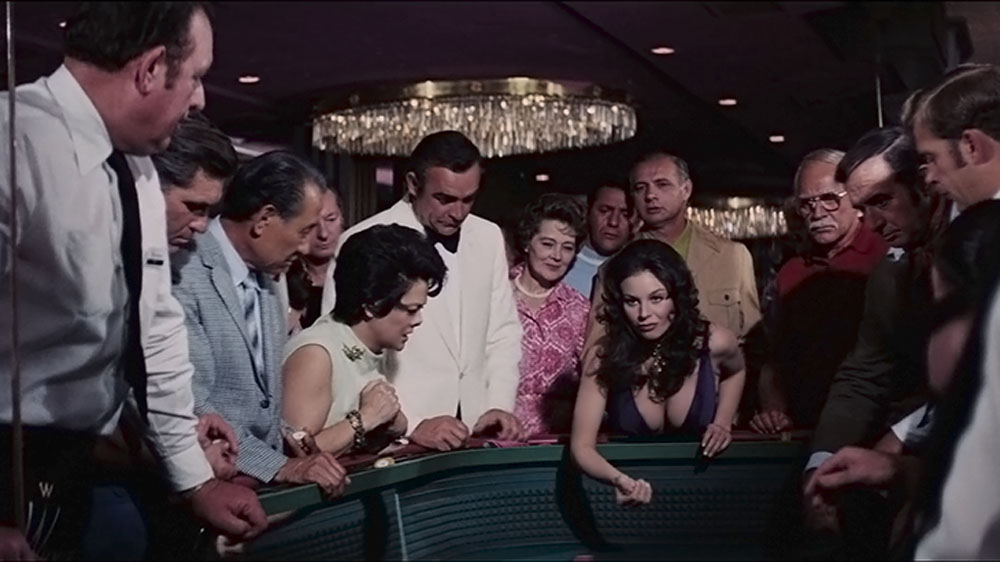 #17 DIAMONDS ARE FOREVER (1971)
Never Say Never Again Part One saw Sean return for a one-off return for the money. This is literally his Vegas cash in. With a Howard Hughes style cameo and some fake moon landing japes, there is a lot that is glossy and funny and enjoyable about the film. But Connery and Bond are both showing their age. Whether it's drowning uppity women (Bambi and Thumper) or offing gay assassins (Mr Wint and Mr Kidd), Bond is at his most reactionary here and it feels like everyone was probably relieved when Connery decided to call it a day (again (for now)).
Best Bit: Vegas car chase.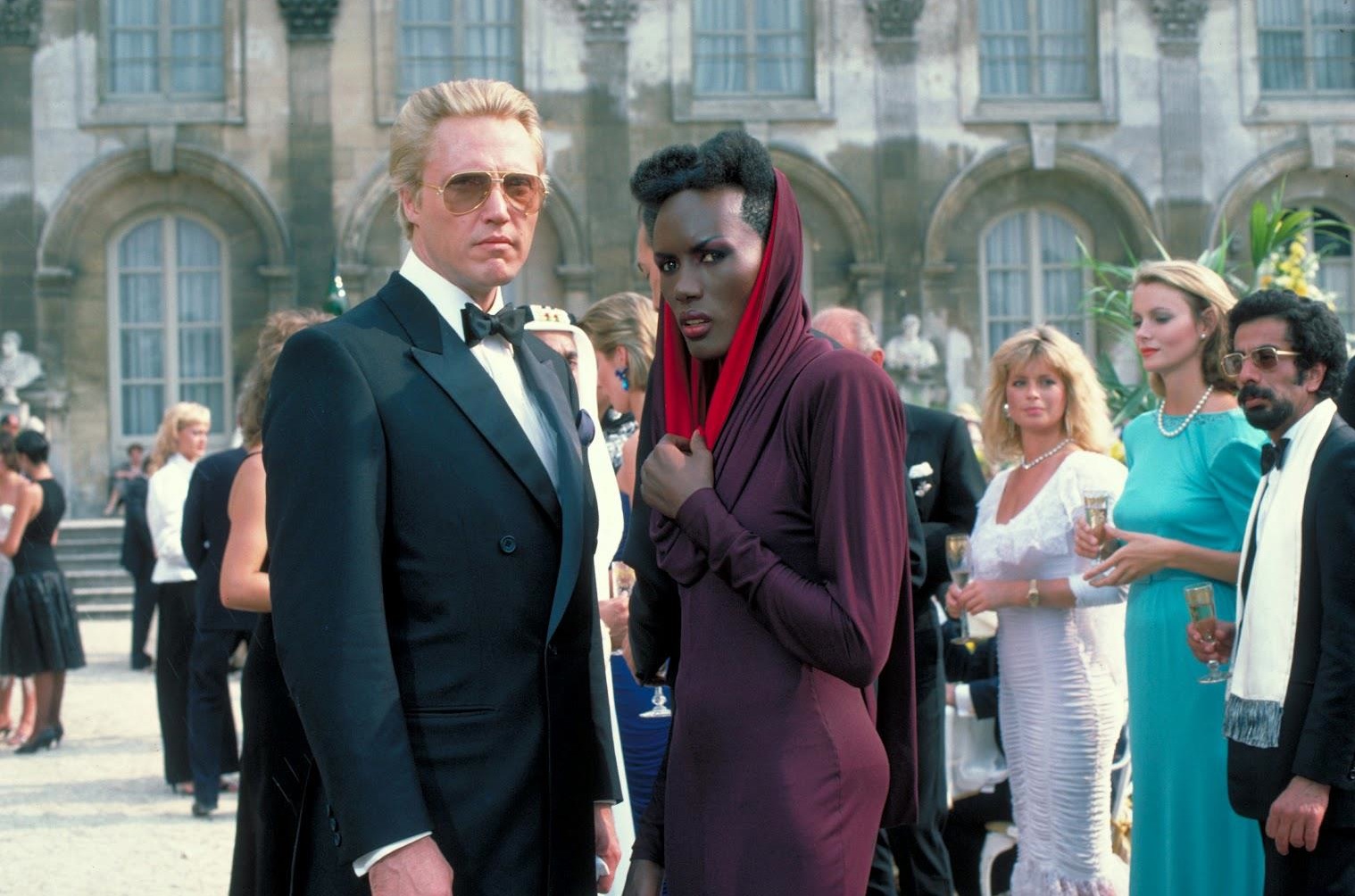 #18 A VIEW TO KILL (1985)
Now we're getting into so bad they're good territory. At this point, we're not really watching films so much as 'Bond films' and allowing them a pre-Austin Powers license. That said, Duran Duran kicked Bond songs right up the 80s. And Grace Jones does something similar to Moore. Christopher Walken is a credibly manic Nazi and the stunts are great, even though with Moore at an advanced age even standing up too quickly is now categorised as role for a stunt double.
Best Bit: Eiffel Tower chase.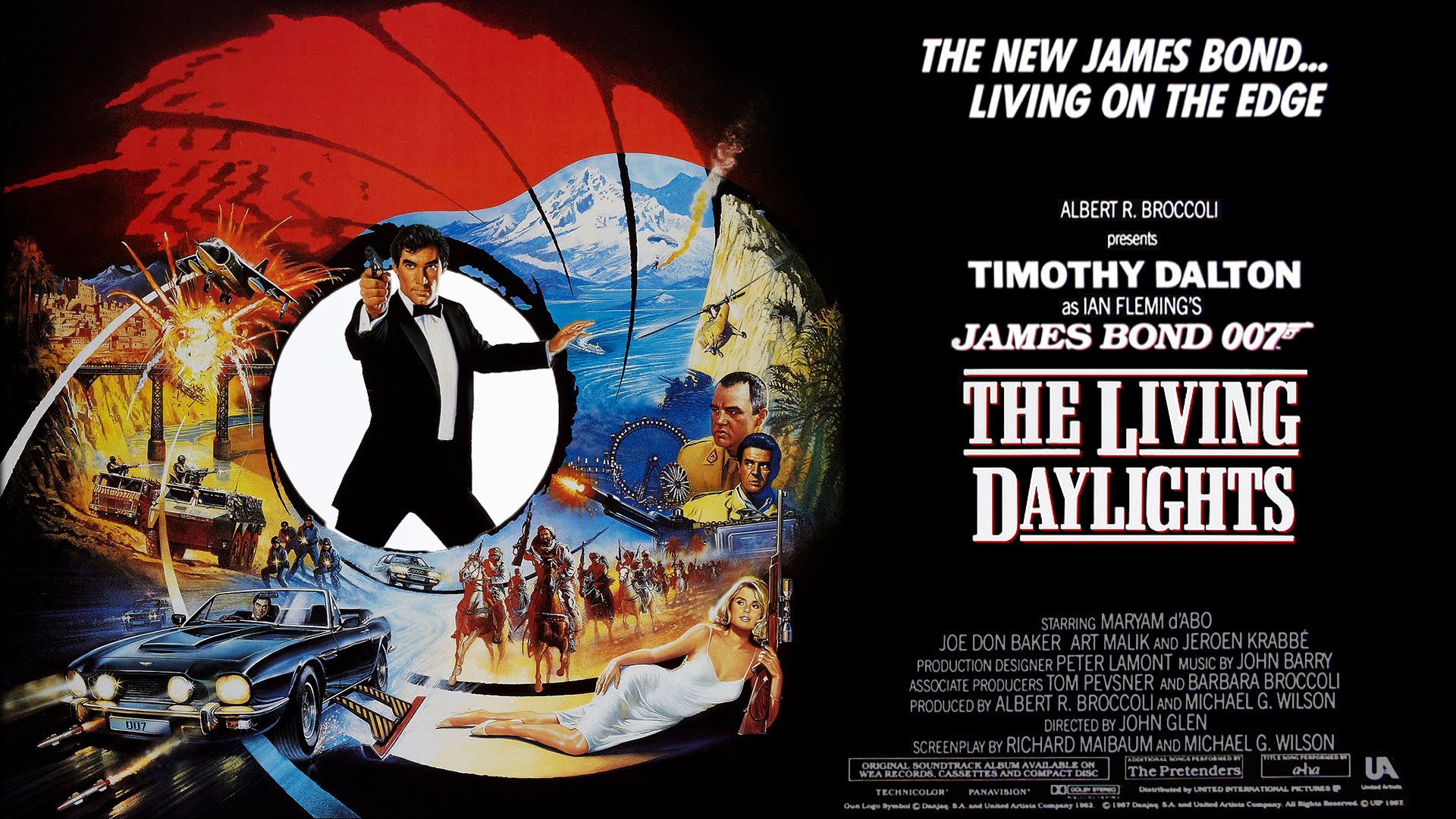 #19 THE LIVING DAYLIGHTS (1987)
Timothy Dalton's debut is another attempt to come up with a more serious version of 007 and put the Moore legacy behind. Unfortunately, Dalton goes too far and his Bond feels grumpy while the rest of the universe around him looks much the same. With a trip to Afghanistan, there's also something a little Rambo about the film, with Bond looking a bit weedy and dated by comparison.
Best Bit: Cello snow chase.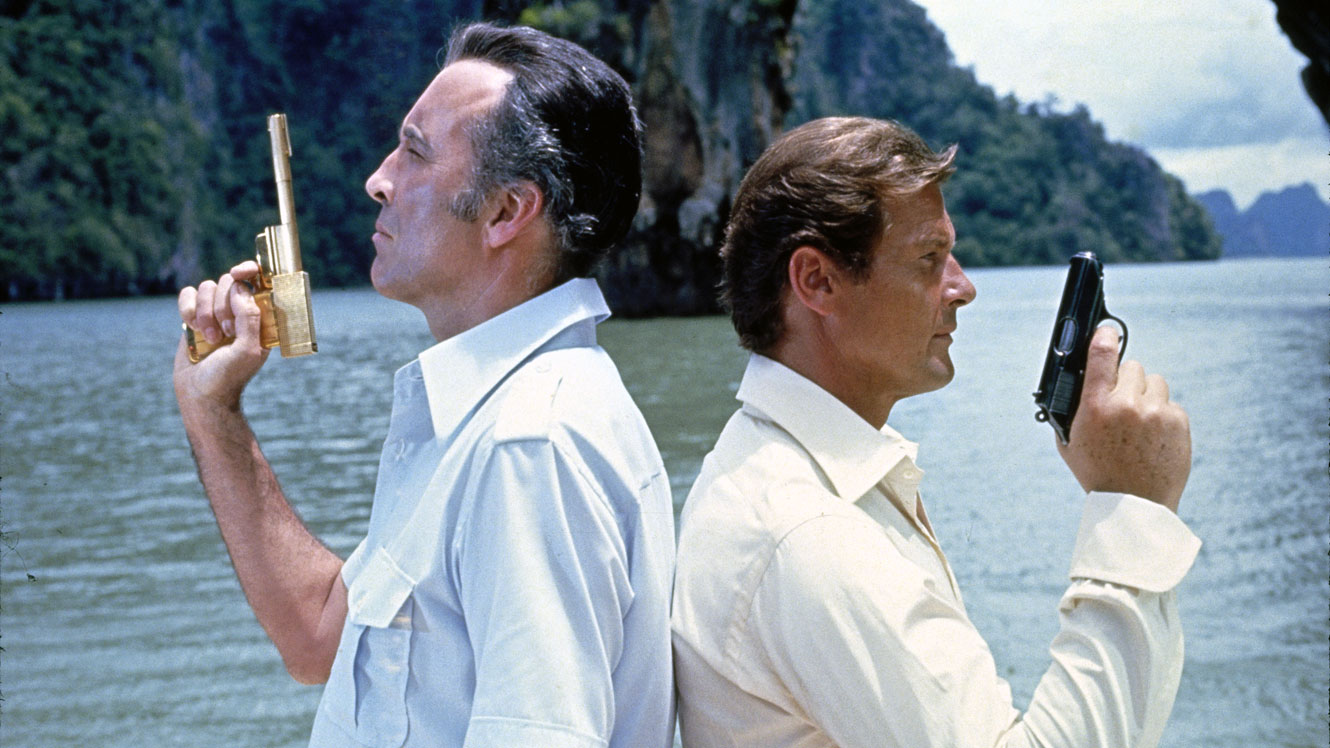 #20 THE MAN WITH THE GOLDEN GUN (1974)
Roger Moore's second outing came from Ian Fleming's incomplete final novel in the series. Everything is decidedly small scale with Christopher Lee's three-nippled baddie Scaramanga a highpoint and return of comedy racist sheriff JW Pepper a definite low point.
Best Bit: an amazing barrel roll jump rendered silly by a comedy whistle.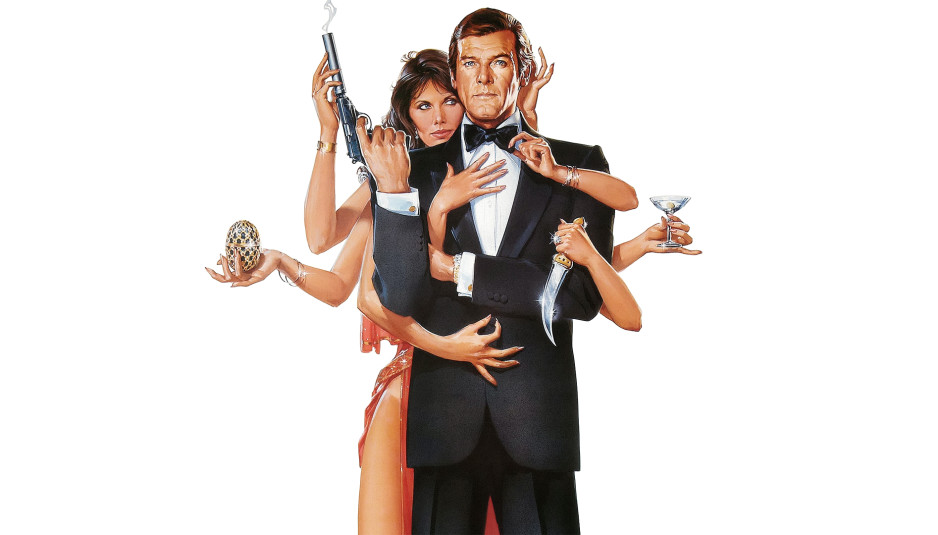 #21 OCTOPUSSY (1983)
When Roger Moore dresses up as a clown towards the end of Octopussy, it feels like a slightly too on-the-nose admission of where the franchise is going. From its rude/confusing title (she has eight…what?) to its forgettable Faberge Egg plot, Octopussy is the Thunderball of Moore's Bonds, utterly forgettable.
Best Bit: guest star tennis pro Vijay Amritraj, having a fight with a tennis racket.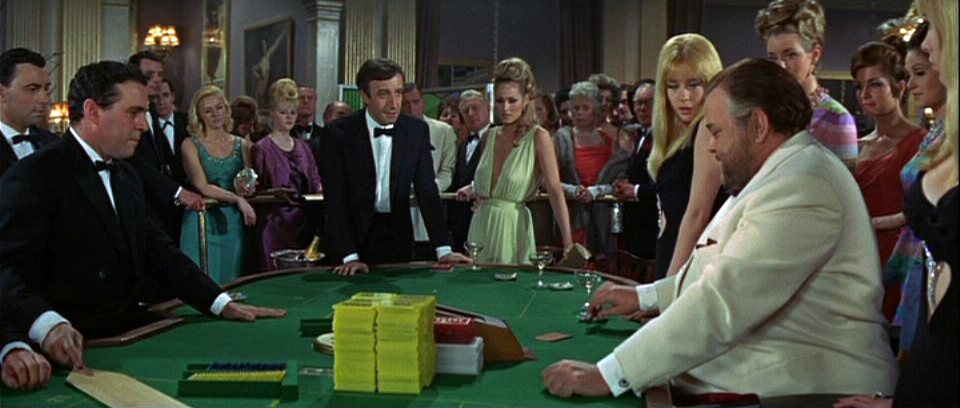 #22 CASINO ROYALE (1967)
Peter Sellers was to star in this Bond spoof, but wanted to actually play James Bond pretty straight, rather than parody him. When it became clear that his sexiness was not what he had been hired for, he simply walked off the production and left the studio to cobble together what they could, roping in other directors, and writers – Orson Welles and Woody Allen both make appearances, while Pink Panther co-star David Niven stitches together much of the plot. It's almost unwatchably bad and at the same time weirdly fascinating.
Best Bit: Burt Bacharach's stonking theme tune.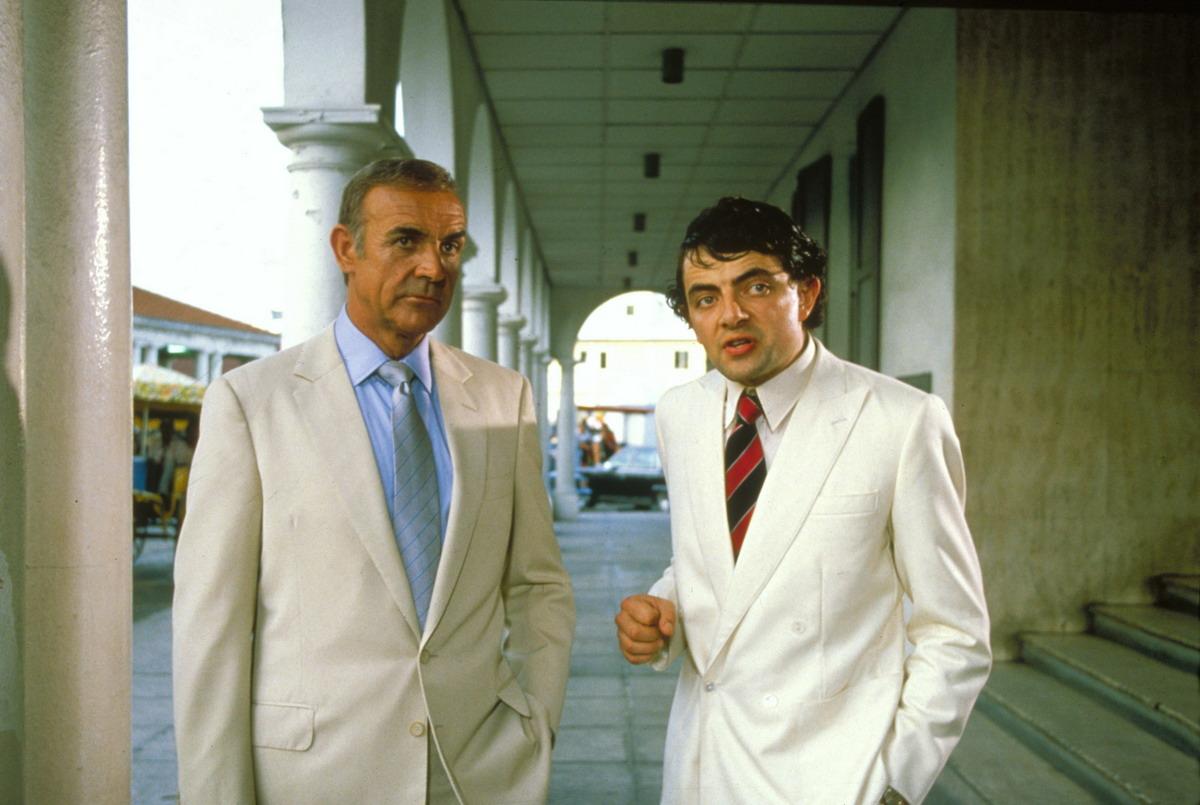 #23 NEVER SAY NEVER AGAIN (1983)
With the rights to Thunderball still not in the grip of the official producers, a rival production hooked Connery who had some sleights to avenge. The result is a mishmash with Rowan Atkinson and Kim Basinger supporting an improbably toupee-d Connery in a rehash of one of the less inspiring of his old Bonds. Klaus Maria Brandauer is a convincing villain who deserves a better film.
Best Bit: 007 uses his own pee as a weapon.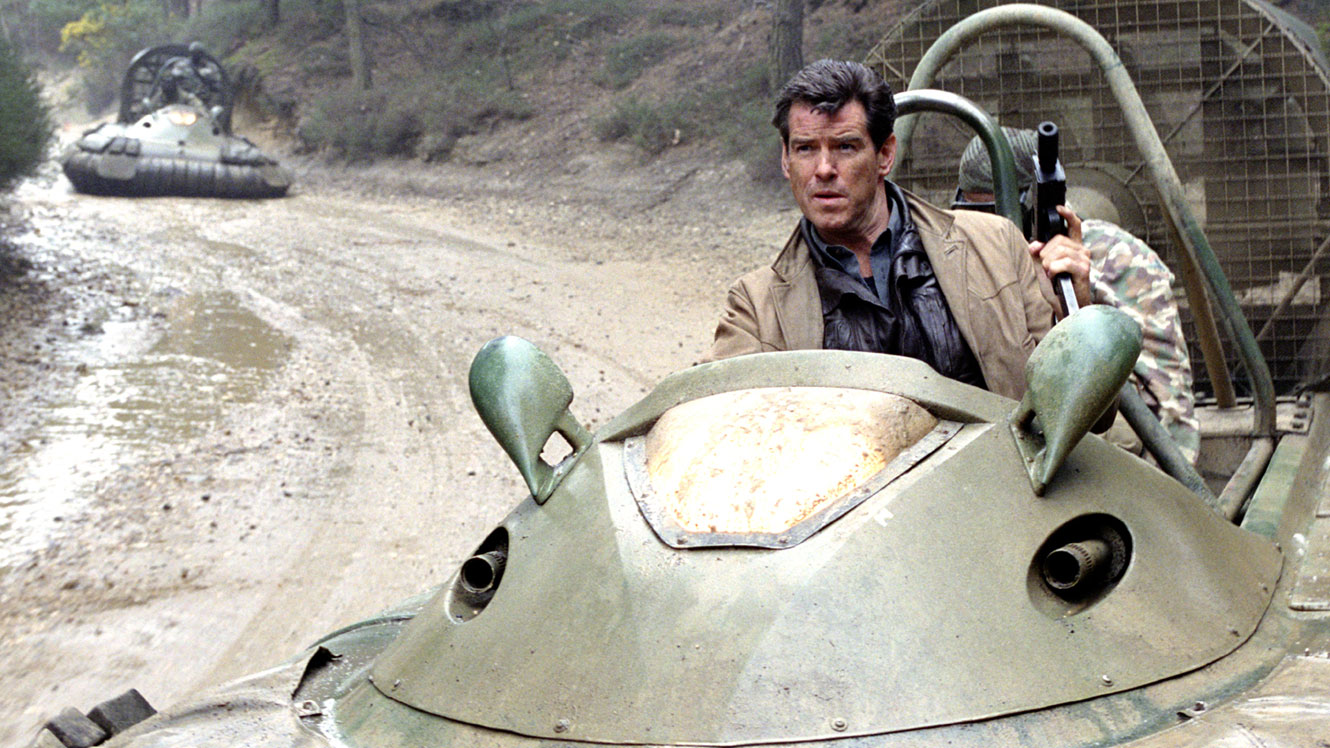 #24 DIE ANOTHER DAY (2002)
An invisible car, Madonna acting, surfing Tsunamis, CGI nonsense and a villain whose identity is utterly bizarre. Pierce Brosnan's final 007 has fun moments and Halle Berry but also a plot which not only beggars credibility but drives it to a pauper's grave. His most Moore-ish Bond, but it was certainly not moreish.
Best Bit: Brosnan gets tortured.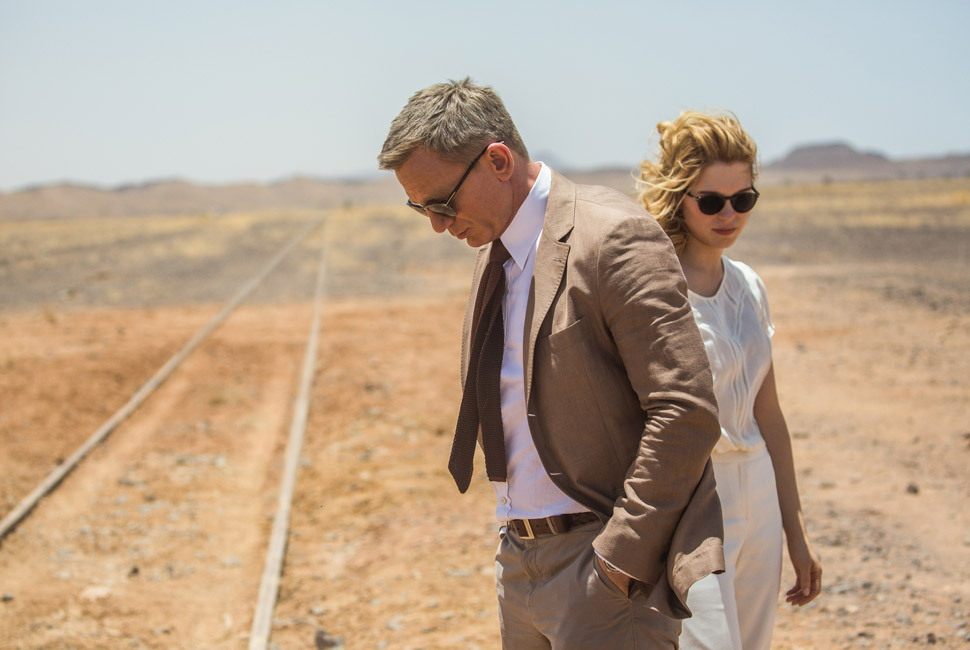 #25 SPECTRE (2015)
There's a moment in the latest Daniel Craig Bond which typifies the whole film. 007 goes to a snowy retreat, is chased and there are no skies. It doesn't make any sense. Why have a snowy chase and no skis? Likewise, there's a chase through the centre of Rome which is dull. And the endless attempts to make Daniel Craig psychologically interesting has such diminishing returns as to make me think that Barbara Broccoli and Michael G. Wilson now owe me money. Yes, the scene in Mexico on the Day of the Dead starts well, but the one shot sequence shows a director trying to hard to make dull material interesting and the revelation of Blofeld's identity placed the franchise firmly in Star Trek territory.
Best Bit: A train fight taken with Dave Bautista, lifted From Russia with Love.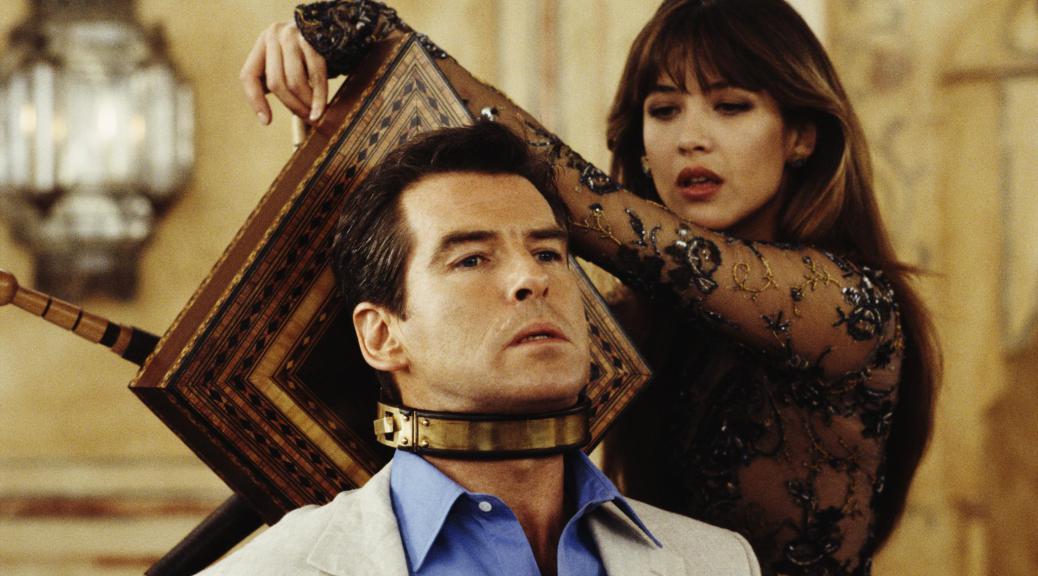 #26 THE WORLD IS NOT ENOUGH (1999)
Current writers Neal Purvis and Robert Wade joined the Bond team for Brosnan's third outing and have been with the franchise ever since. Chances are the next Bond will – with exit of Danny Boyle – revert to an already written Purvis Wade script. But what's wrong with this one? It's boring. Robert Carlyle is a relatively dull villain. Sophie Marceau is okay as the victim/villainess and Denise Richards is essentially a wet t-shirt competition made actress. It is silly and not for a second convincing but it is a testament to the Bonds that if it was on TV I'd likely continue watching.
Best Bit: Christmas coming twice a year.