Keanu Reeves has conquered the world. Exhibit one. Movies: he leads John Wick Chapter 3: Parabellum, has a significant cameo in Toy Story 4, plays himself in Always Be My Maybe, and is returning with Alex Winter for a new Bill and Ted movie entitled: Bill And Ted Face the Music. Not only this but he's being praised for his hands off policy when taking photos with female fans as highlighted by this tweet.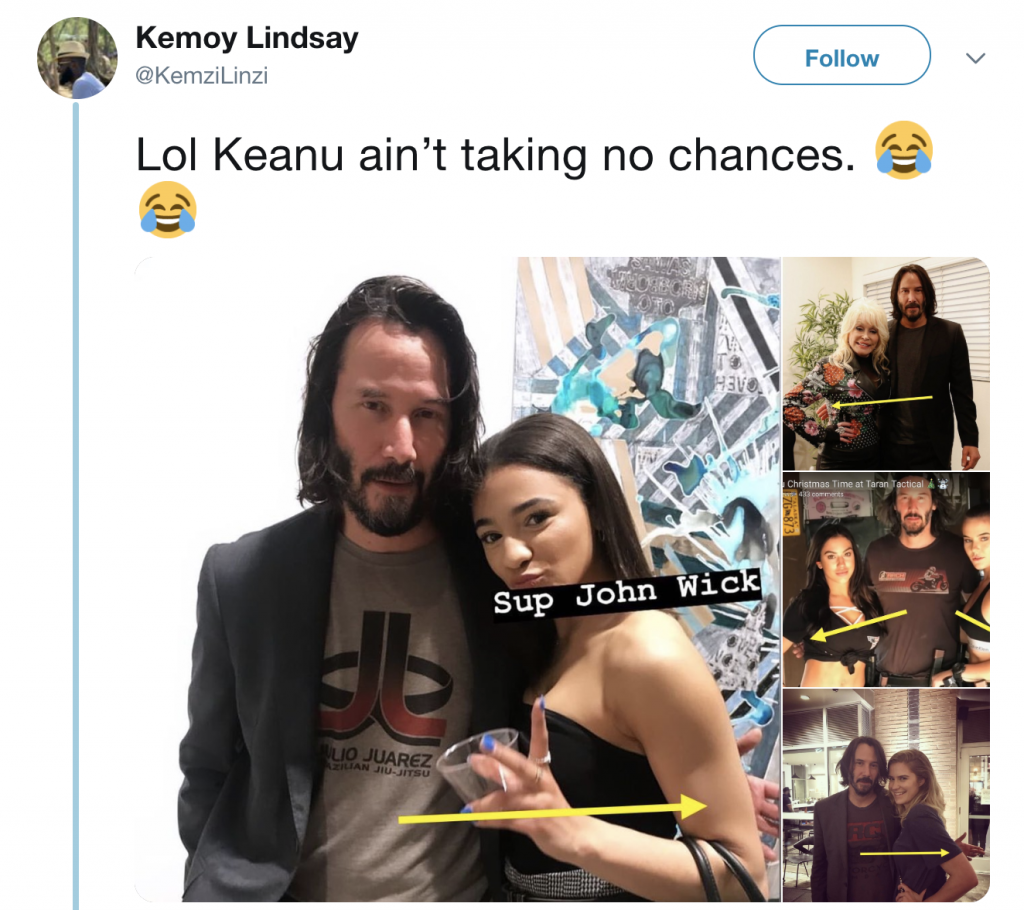 And did you catch his answer to Stephen Colbert's question 'what happens when you die' on The Late Show?
For someone who has followed Keanu Reeves' career since the first Bill and Ted's Adventure the reversal of fortune has been a delightful surprise. Although the Bill and Ted films were popular and fun, the Canadian actor's attempts at serious roles were far more hit and miss – whether in A Walk in the Clouds, Little Buddha, Dracula or the cameo in Kenneth Branagh's Much Ado About Nothing it's fair to say Reeves wasn't exactly well respected as an actor. Even his sterling work in Gus Van Sant's My Own Private Idaho was overshadowed by the presence and tragic death of co-star River Phoenix.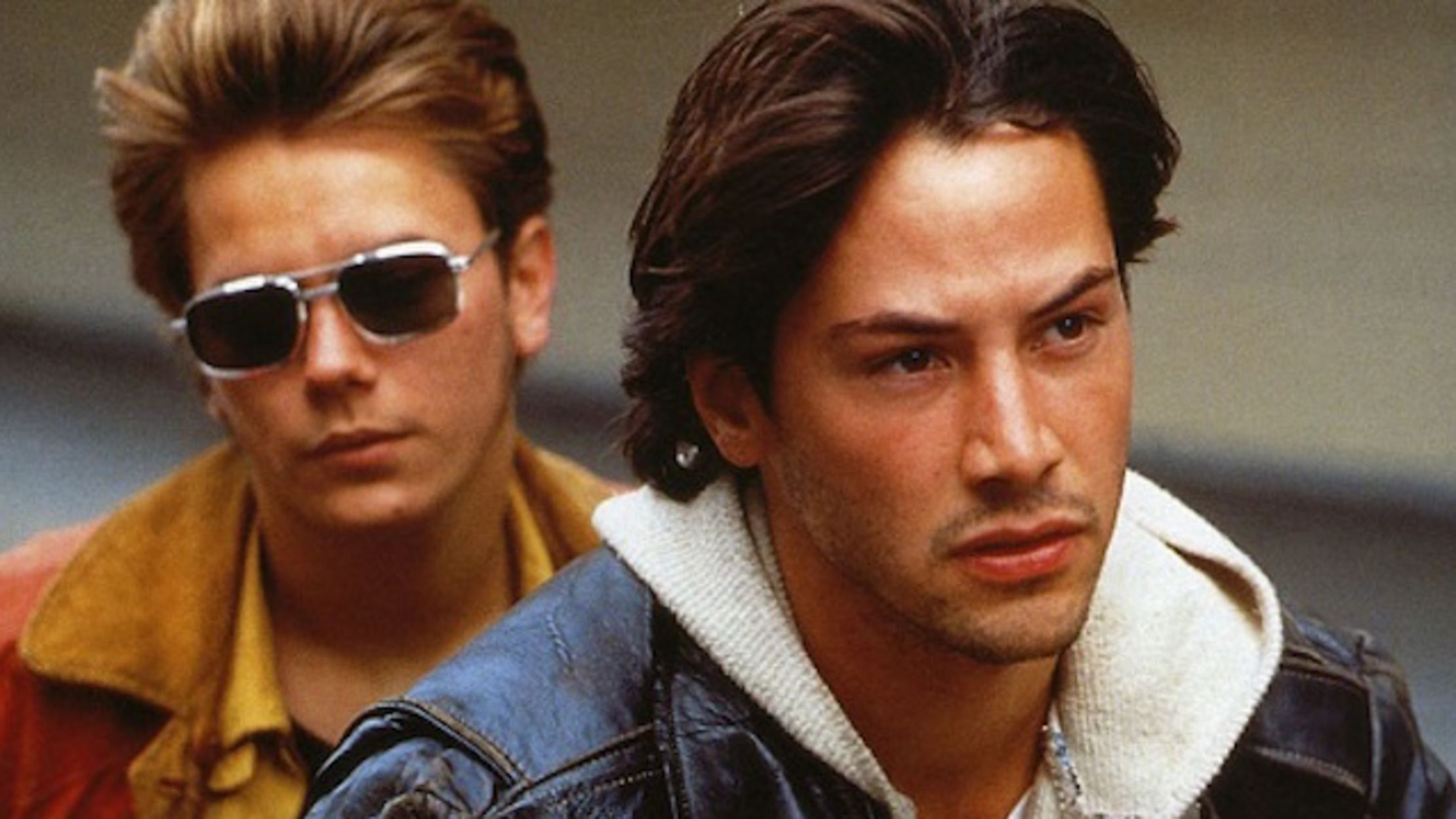 His reputation was as a beautiful leading man with a limited range, if not a bit cardboard. Perfect for a film like Point Break where he can convincingly run and jump, or for that matter Speed. Both great entertaining movies but neither one calling for much thesping. The Matrix in fact continued the successful strategy of casting Reeves as a charismatic blank. As the Oracle describes Neo in the film, he's easy on the eye but 'not too bright'. As the trilogy continued, Neo's increasing lack of character along with CGI overreach made for diminishing returns.
Every Hollywood leading man – except Leonardo diCaprio and Daniel Day Lewis – needs a franchise. Clooney has Ocean; Dillon has Bourne; Depp has Sparrow and Keanu had his Neo. So with that string played out, Reeves bobbed between fairly duff big budget baloney like Constantine and The Day the Earth Stood Still and more interesting indy-spirited material like Richard Linklater's Philip K. Dick adaptation A Scanner Darkly. But time adds great affection and Reeves (so far) hasn't squandered it dodgy interviews, accusations of inappropriate sexual behaviour, or brushes with the law. There was a case of a paparazzi accusing him of assault, but the jury threw it out after a deliberation that lasted less than an hour.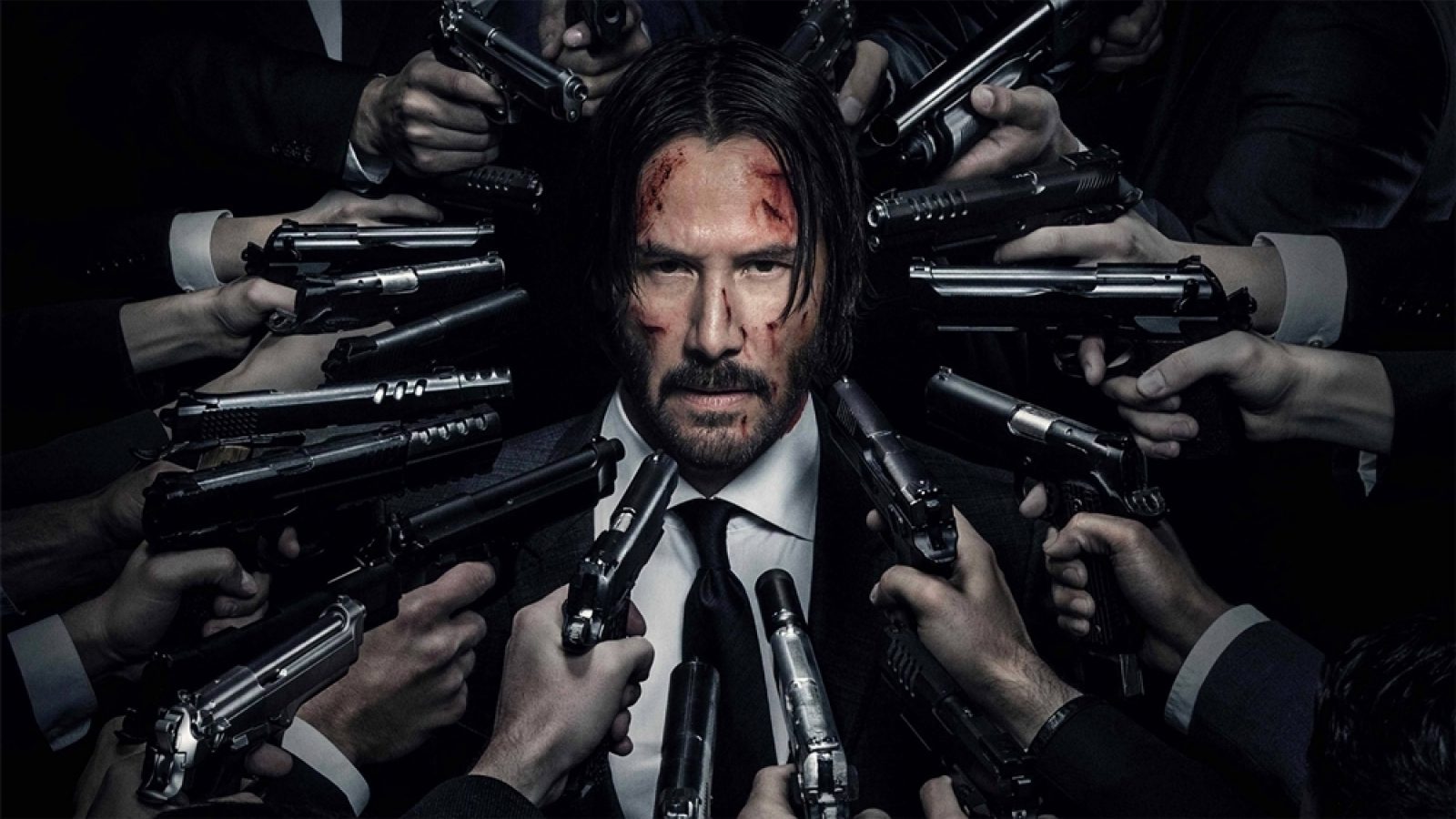 John Wick came at exactly the right time, and paid off Reeves commitment to action cinema and his now cultish – almost a junior Nicolas Cage – status. This prestige and likeability was on display in the beautiful pastiche of himself in Always Be My Maybe which has already unleashed a thousand memes onto the internet. What we love about Keanu Reeves is exactly this: he knows his limits, he doesn't take himself seriously and if he can't be great, he can at least be kind. After all, the world is his, as is everything else.