BERLIN – At the Berlin film festival 2019, one of the stand-out films that everybody was talking about was The Golden Glove, as Fatih Akin's controversial serial killer drama shocked and disgusted audiences when receiving its world premiere. Telling the story of the deranged murderer Fritz Honka, when we walked in to interview the lead star himself, Jonas Dassler, it was hard to put the two together, as this young, handsome man had to transform himself into a monster for the role at hand. A year later and Dassler is now a European Shooting Star, and his career is very much on the rise, so we were pleased to have met him when we did, as he tells us about the process of getting into the head of somebody so disturbed and reprehensible.
These last few years have been amazing for you – how do you feel about it?
I don't know. It's really crazy, I never expected something like this. I wanted to study, I thought I'd do a couple of years doing theatre work, then a little role in a movie might happen, or something like this. I thought it would be tough work, and it is tough, but I never expected it to happen so fast, and I'm lucky and a little bit disturbed by all this hype, it's crazy, actually.
You mention you were disturbed, well I think I've been disturbed watching The Golden Glove. There were some really difficult scenes to watch from an audience point of view, but how were they to shoot? Did you get desensitised when shooting it, or was it still shocking to you, every take?
When we shot a scene that had violence in it, it was a very concentrated process. What was very important when doing scenes like this, it looks very terrible in the end but during the working process it's a kind of choreography you learn together with the actresses, like a dance. We really tried to have a personal connection, it wasn't like we had to pretend to be our characters through the whole day, we encountered each other before we started to shoot because we have to trust each other when doing scenes like this, it wasn't about threatening each other but having responsibility for your actors and actresses. We learnt this dance and we always had a caring hand, on an actor's level, on a human level.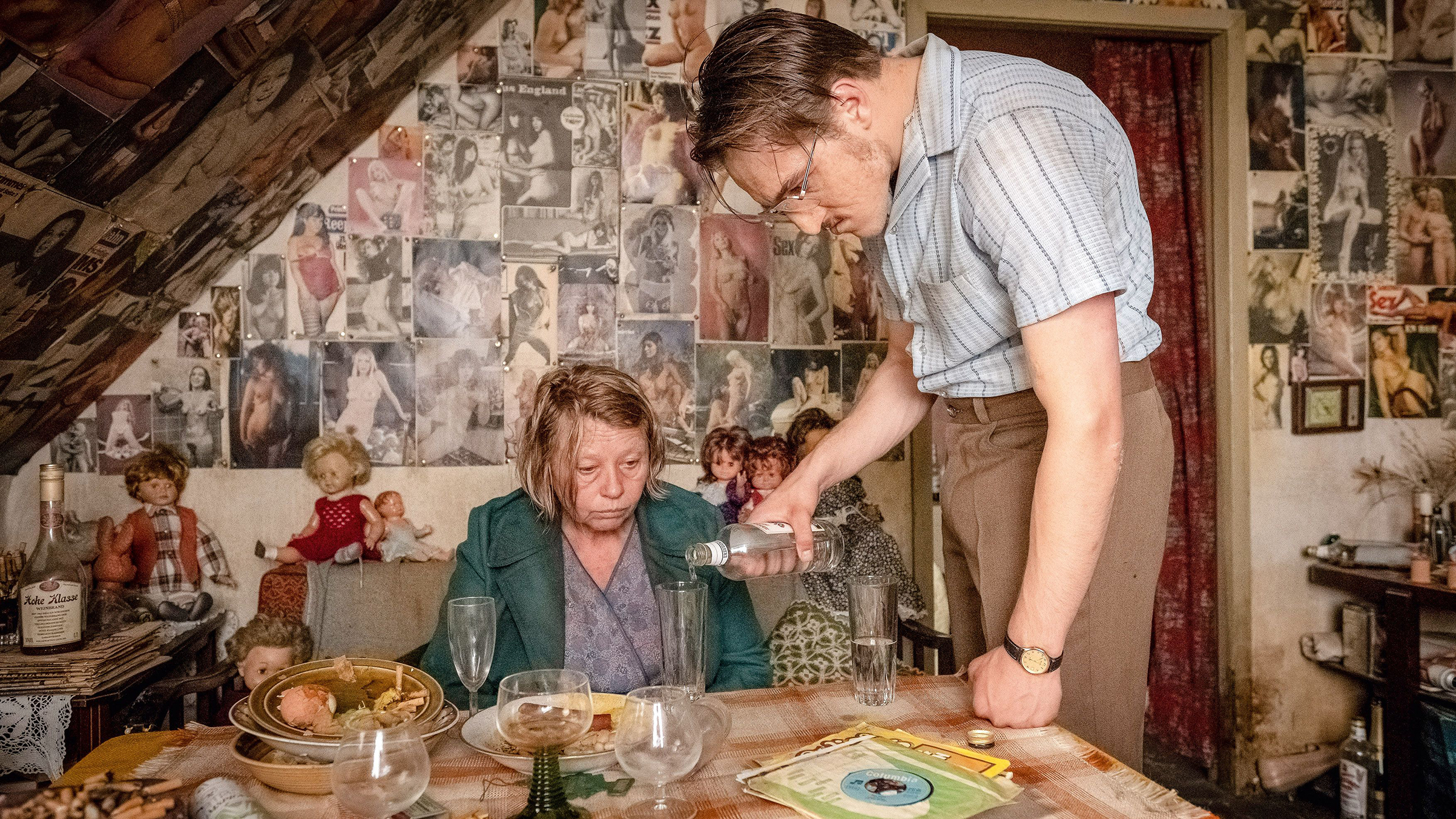 It's quite a physical transformation – how did you get this part? What do you think Fatih saw in you?
I got a call that told me he wanted me to do this, which was insane, I'm not the same age. He said 'trust me, it will be good'. He told me he'd be there for me. Because he asked me to trust him, I really did, and for me it was very important that I really trusted him. It was never to glorify this violence, it was to have a critical engagement about this topic, and I realised that now I could go fully into the character work, but this frame was very important to me, and to have this encounter with Fatih and this real trust that we were not making a movie to glorify the violence, to make the serial killer a pop culture character.
There was a psychologist on the set of The Golden Glove – was this much help?
When this is a psychologist on the set, it creates an atmosphere where you can feel safe in a way. Just the presence of her was good. We were all doing this, as actors and directors and every department, as a job and we love this job, and nobody should go home and feel bad or threatened. When dealing with content like this, it could be that you do feel threatened, but in these circumstances we had this psychologist and we were discussing the scenes, and her presence was a big, big help. To have this atmosphere of open discussion where everybody felt safe.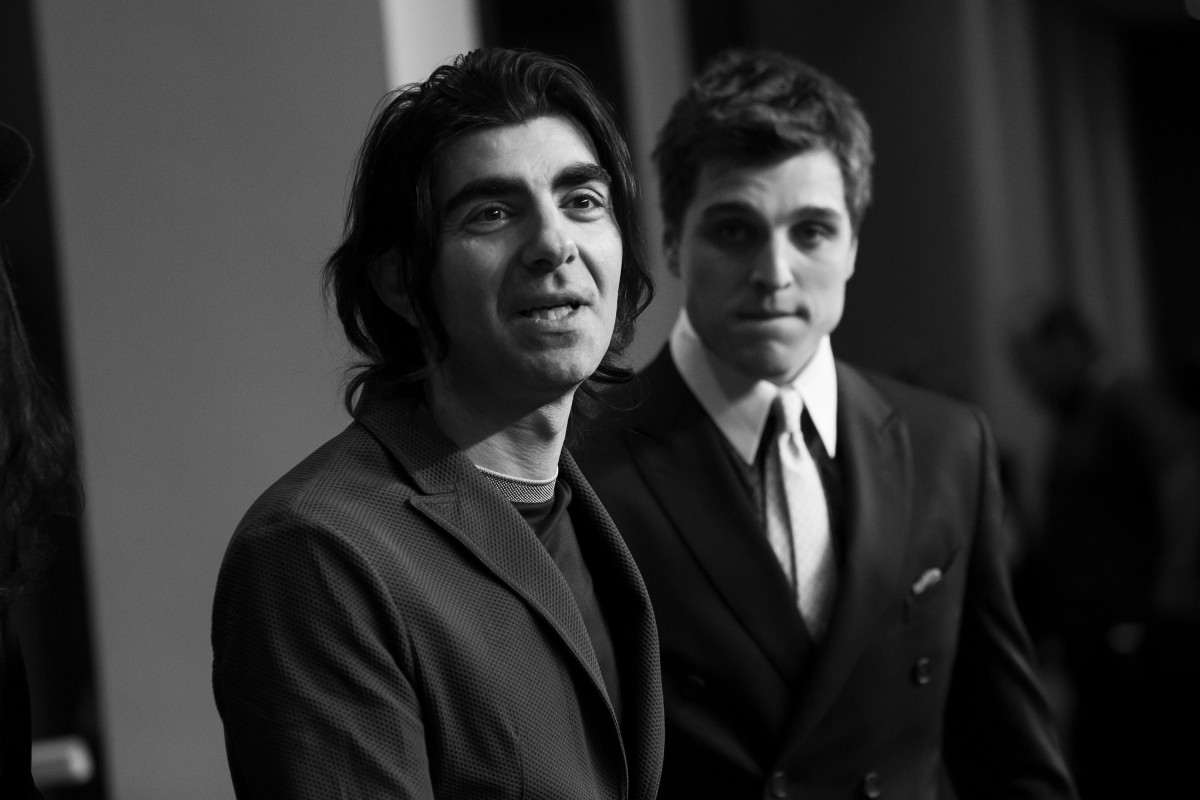 Did you try to connect to the character as a person? Or analyse him?
I didn't try to excuse him, but I did think there is a difference between the real Honka, and the Honka from the Heinz Strunk book. What Heinz did, was research the facts that were around this real person, but this was an interpretation, and I also tried to have an interpretation. I can't understand how it is possible for a human being to do something like this, and we talked with some psychologists from the mental hospital Fritz Honka was at the end, and he also couldn't explain what was his mental illness. You can't generalise it, there are many people with a bad past but they don't become serial killers. The psychologist couldn't explain why he was like this, so I thought, okay, this is not my job to do this. I have to interpret this character for me. It was a complex preparation, but to break it down, for me there was a person who tried to deal with his past, to deal with his desires and his loneliness, and there was a big need and motivation to have a normal life, with a wife. In some ways this is a sort of sad love story. I'm not talking about the movie as a love story, but for me as an actor it was important to see somebody on the quest for love, for a relationship, and to get a normal life.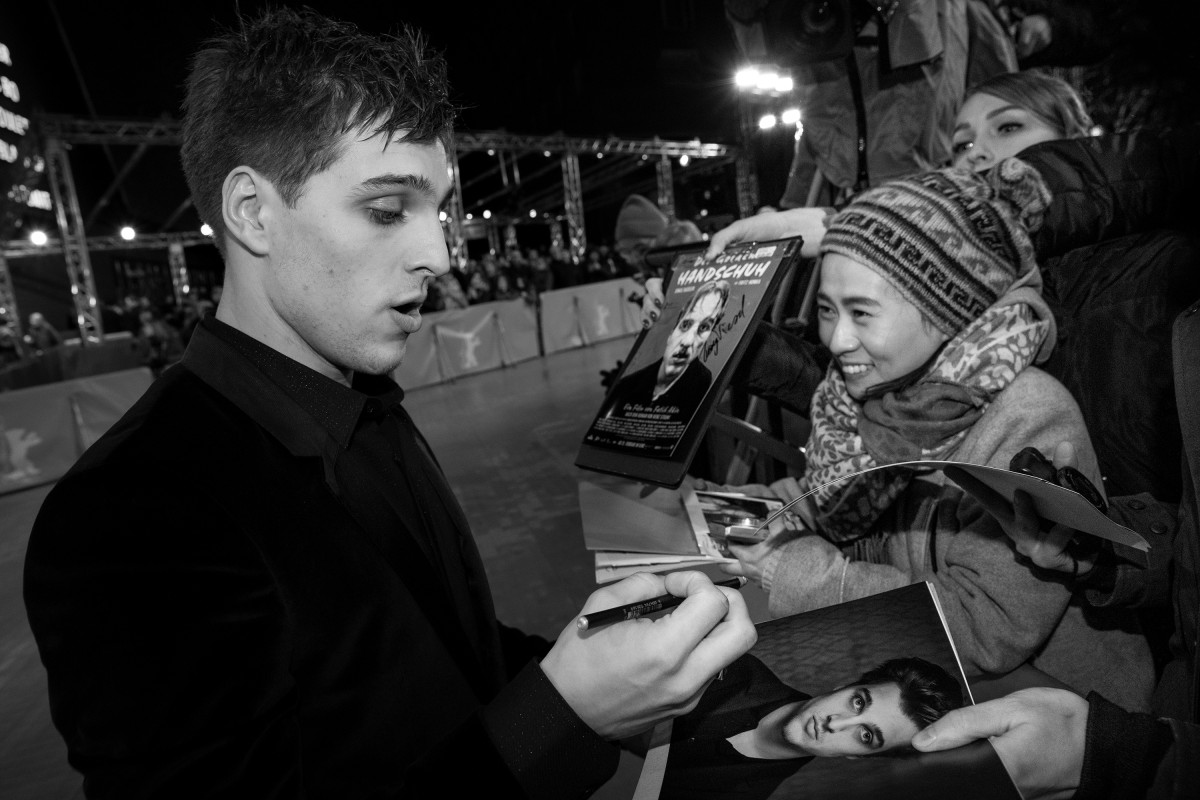 Was there a disconnect between yourself and the character? Because usually actors embody a character and seek to understand all of their motives, but because you couldn't understand them did he feel quite seperate from you?
Yeah. I created something that I could understand, and built my character from that. This character lived from the moment I put the mask on, until when I took the mask off. When I get out, I have a critical distance to this, of course.
So did the mask help? Because I guess when struggling to understand him emotionally, to have a physical costume would be beneficial? And also the act of taking it off at the end of the day, disallowing the role to have any impact on your personal life?
Yeah it really helped. It affected my acting and also the structure of putting on and putting off, made it much more easier to get in and get out, in a way.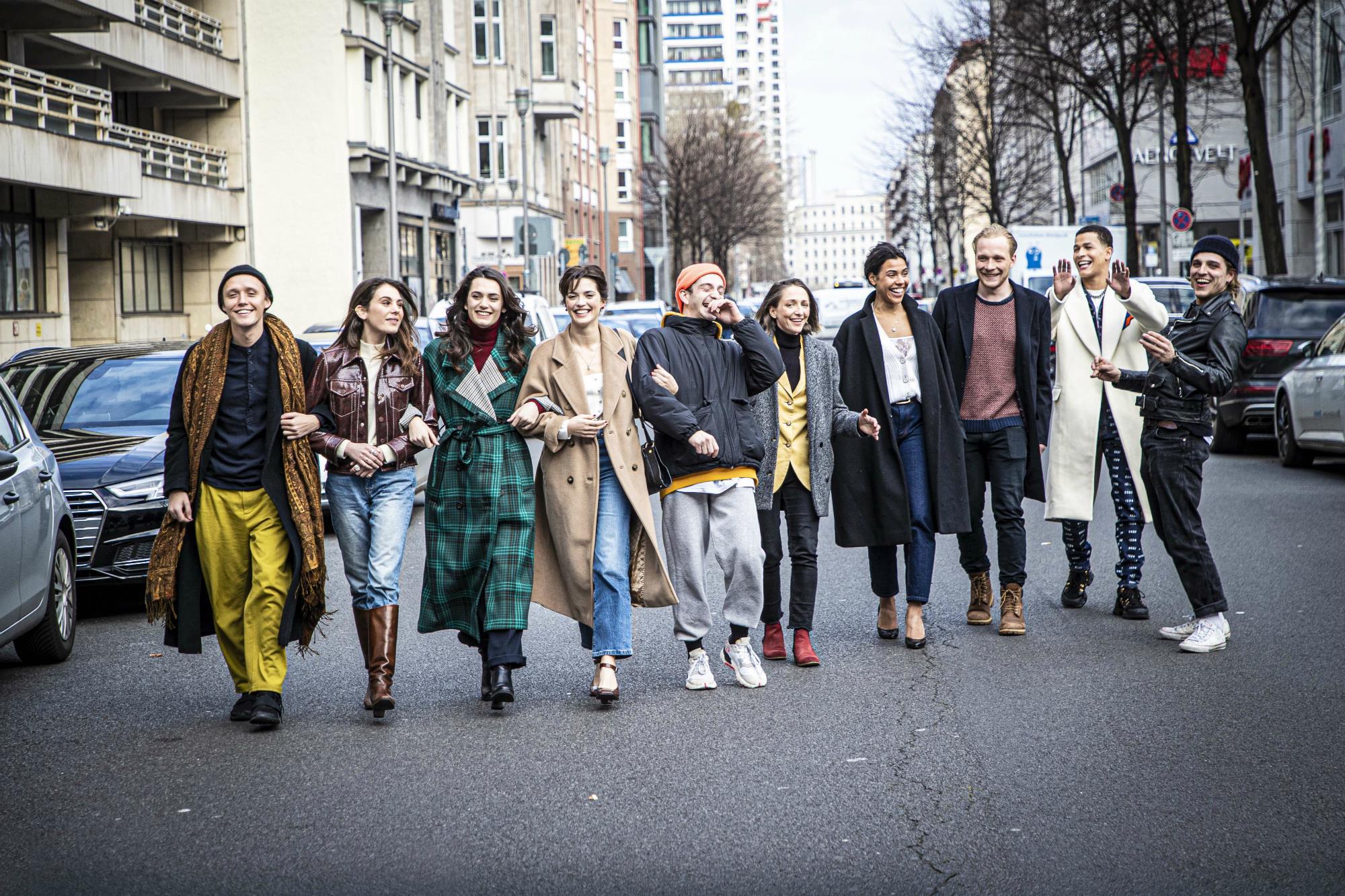 There was the Jeffrey Dahmer film that came out, and the Ted Bundy one too. It seems there's a wave of serial killer films, what is behind this recent obsession?
The main thing really is that it's so hard to imagine that we all are from the same species, we are built from bones and flesh and in us there is something to build such good things, medicine, empathy for other people. Then at the other end we have two World Wars behind us. How is this possible? To have these two kind of possibilities to be so good and so bad? How is this possible? This is a big fascination. We are curious about how this is possible, that something like this could happen.
Why is the story of The Golden Glove still interesting – how does it relate to today's Germany?
Today we are so overwhelmed with violence, in movies, in the news. In the movies one thing that happened is that it can be presented as being almost beautiful, Tarantino added more blood and made it pretty, put in an explosion here, an explosion there. But the real violence, the uglier violence disappeared from our Western civilisation. It's taking part in other countries in the world, so we're not used to it anymore, and for good reason, I'm thankful that we aren't. But it's good also to show the ugliness of violence, and how ugly it is to kill somebody and how ugly it can be to look at. You don't imagine to see it like this when you go to the movies, this is really disturbing and disgusting.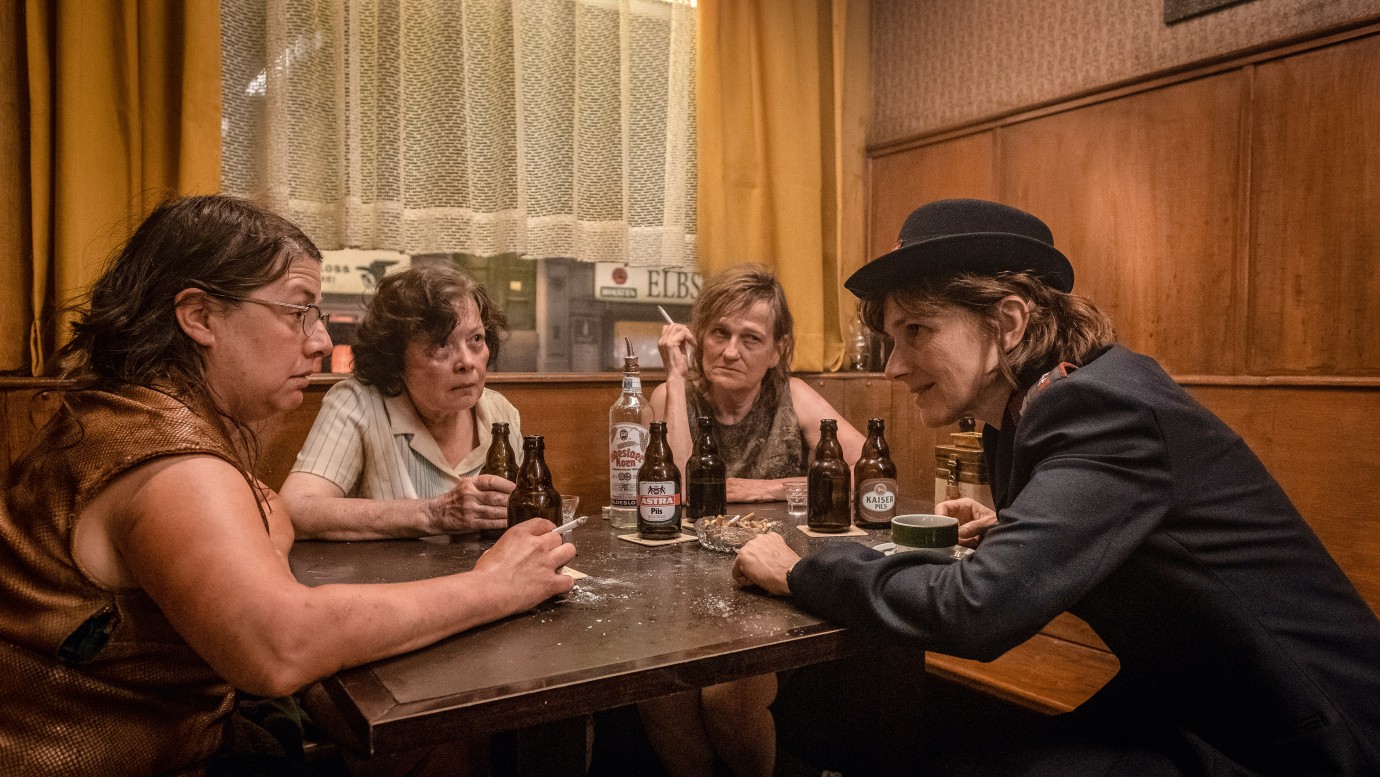 When people say to you, or if you read a review of The Golden Glove saying they felt disgusted and repulsed – is that a job well done for you?
Yeah. When people react to a movie I think, this is what movies should do. That you have something that creates a feeling, be it disgusting, joy, happiness, sadness. This is what movies are for, to change your point of view, or a feeling. When you watch a horror movie you see a fictional film but it's getting a real feel. This is what cinema is for, to irritate, to change your point of view perhaps.
A lot of actors say that they struggle to watch themselves on screen because they're always scrutinising over their performance. Was that the case for you here – did you see yourself on screen when watching The Golden Glove, or were you able to watch it easier than usual because it doesn't look anything like you?
No. I still have big problems, like most actors. I also think the human being is not made to look at themselves on a big screen together with thousands of people, this is so overwhelming, our body is not made by this! I see my tricks as an actor. Yes it was a big transformation but I see what I did, and it takes a long time to see the whole movie without criticising yourself. This is a normal process.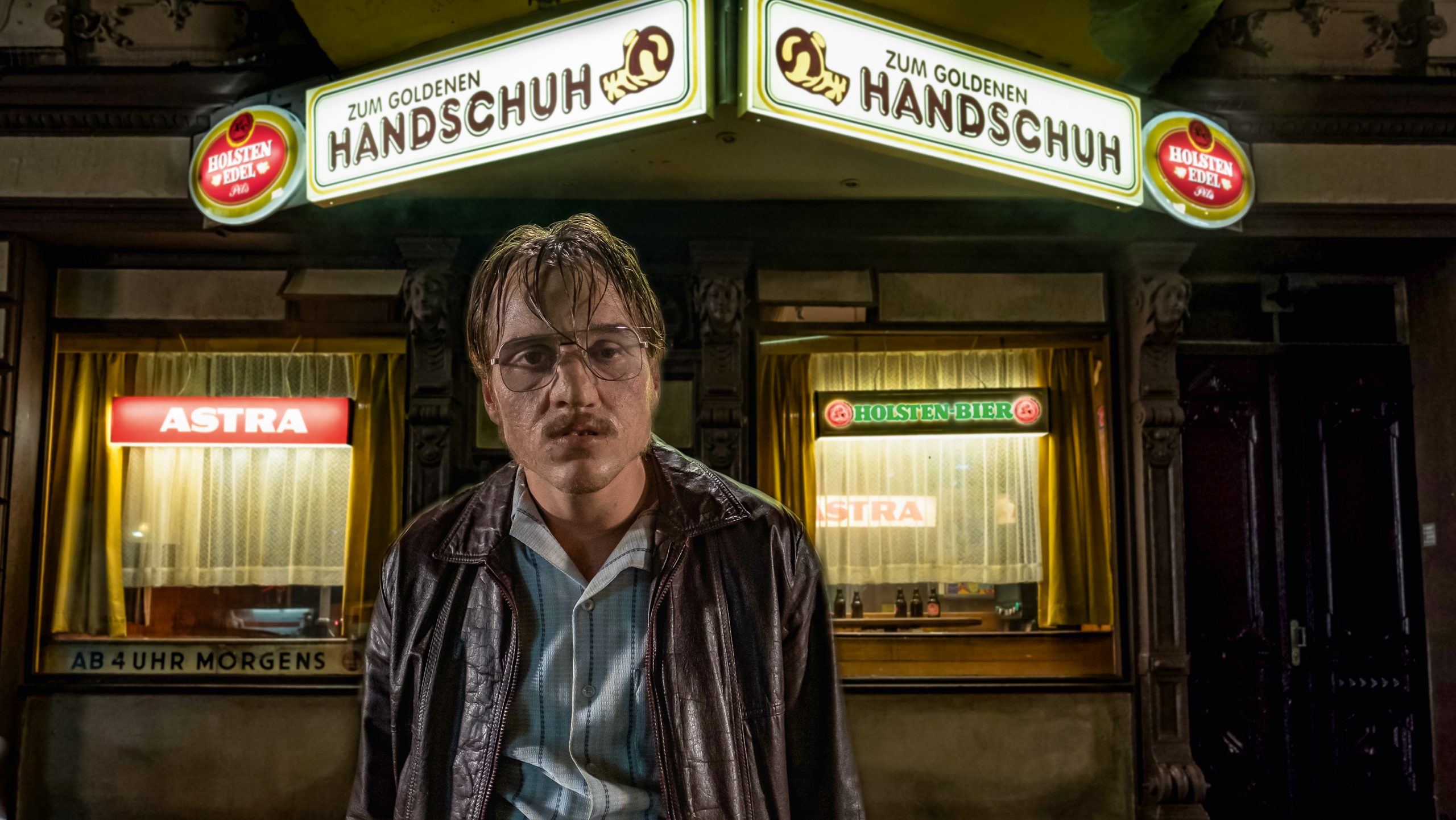 Have you found people stopping you on the street yet for this role, or have you avoided that because nobody recognises you?
This role is very good, because they don't know me because I wear this mask. I can enjoy it but also walk through Berlin and it's still okay. But it is nice when people come to you and have a chat. I do films and I do for an audience, so when people say 'hey I recognise you', this is great. In a way this is also why I'm doing this.
What do your friends and family make of this performance – have they all seen The Golden Glove yet?
They saw it, yeah. They were there at the opening night. Um…. They were shocked, but they were all aware, I have a good relationship with my parents and I talk to them and they met Fatih also. My mother met him and said 'he is a good man, I trust him, my son is in good hands'. My friends came to the premiere and it's so nice when you have people who are there for you and they know me as Jonas, and we are friends so they don't care if the movie is good or bad. They love me as I am and it doesn't matter what I'm doing.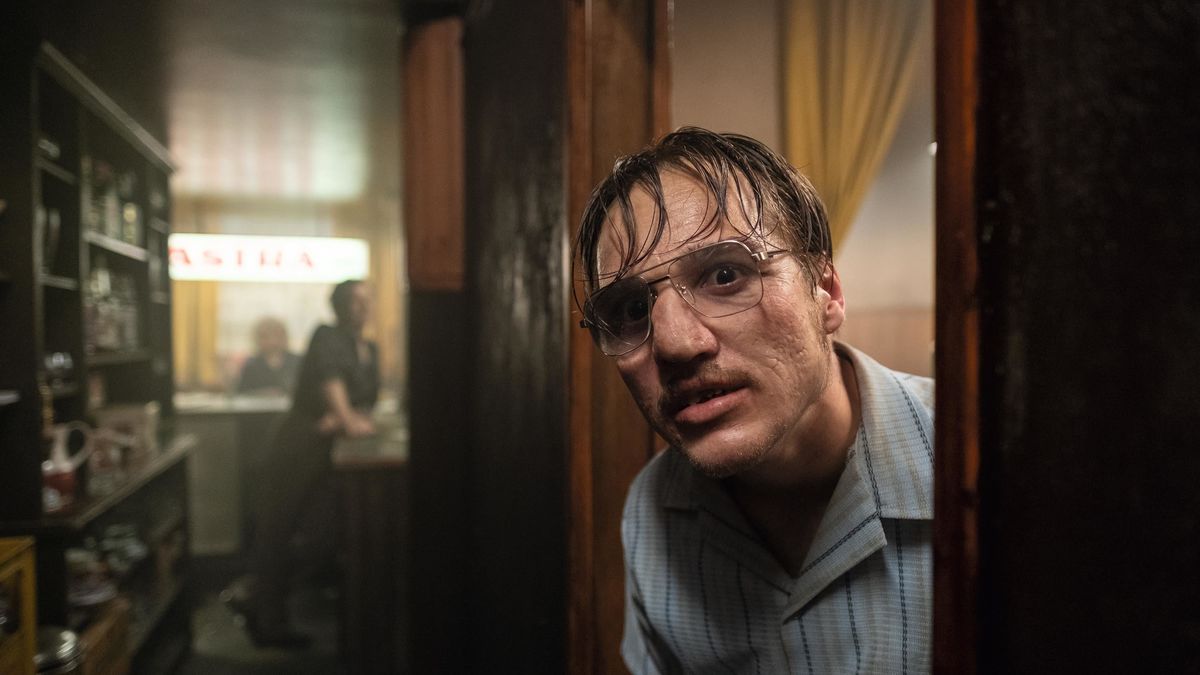 So what made you want to become an actor?
I started with music, I was ten and I played guitar and I'd go on stage with a punk band, I loved this feeling of being on a stage and people looked at me. I liked this, to be in the middle of a group. This was the first thing, and then came the teacher of a theatre group who asked me if I wanted to join them, and I realised what the real fun part was, and what I really liked about this work and it's the collective art. You can only do it together, and this is what makes me happy. Together you're talking about topics, or a character. For me it's everything, it's education, it's fun, it's friends, it's great. This is why I am enjoying this work and I am enjoying acting and to be part of a project like this.
What sort of punk music was it?
Oh you don't want to know! I mean, I was ten. It was all about girls, girls, girls.
The Golden Glove played at the Berlinale 2019