In a way, most of us are Arthur: paranoid, afraid, stuck in a world of grim, earnest superheroes with gravelly voices. But we all want to be Tick: bold, daring, irrepressibly positive, phenomenally strong. It's harder than it looks, but maybe that's because Peter Serafinowicz makes it look so easy. There have been two great blue crusaders before him, but as season two of The Tick gets underway today on Amazon Prime, there's no doubt that Serafinowicz has made the role his own. We caught up with him on the phone on a rare grey LA morning to chat about what the next ten episodes have in store. Well, once he'd sorted out his breakfast. "If you skip breakfast," he advises us, "You're on course for a three-star day tops." It's hard not to imagine that advice coming from the big blue guy himself.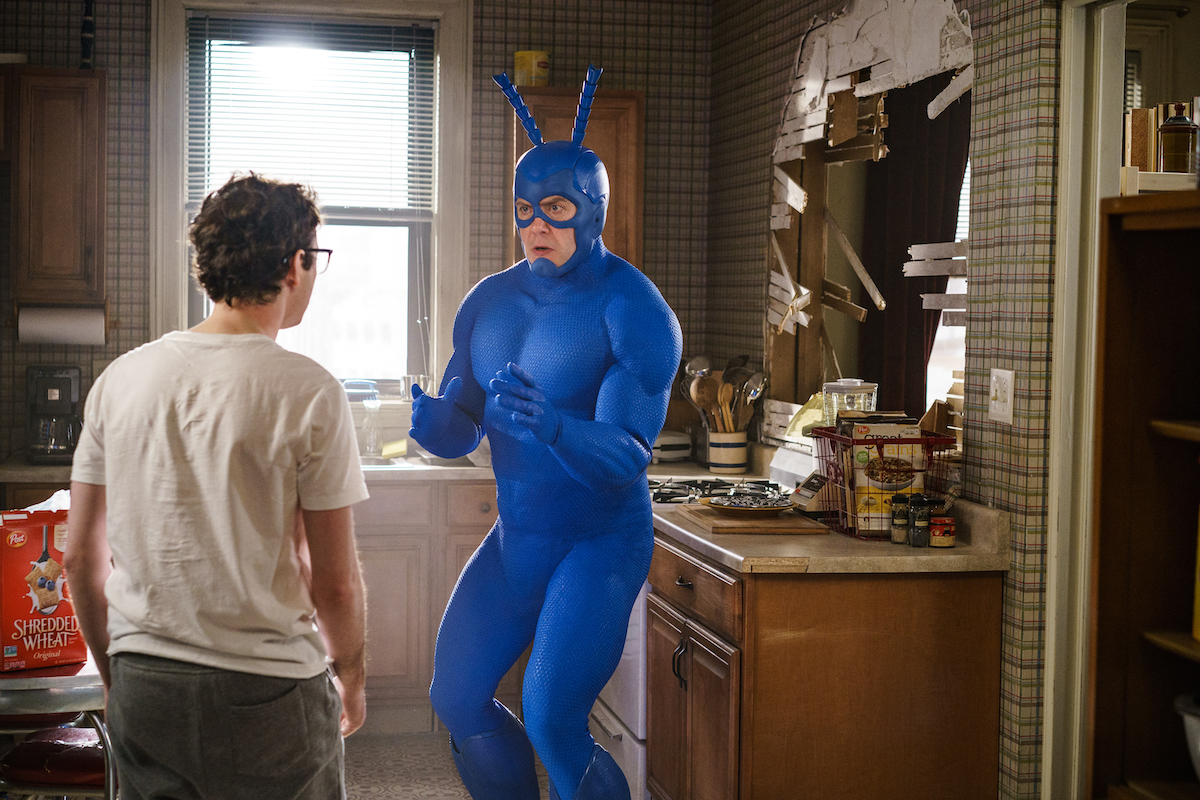 You're in America at the moment?
Yes, I am. I'm in LA. Usually it's summer here but it's a little bit chilly and there are water-coloured grey clouds going on. It looks like it wants to burst into tears. There's a slightly unhinged quality to the day.
I hope that's not something manifesting in the skies.
It probably is. One of the gods is certainly furious about something.
We should talk about The Tick then, while we still can. The new season is fantastic. I loved the first season and the 90s cartoon series, but this has its own particular flavour. It feels like it's leaning more towards the insanity of the cartoon but in a more recognisable world.
Yeah, the challenge with playing Tick is to keep him believable no matter how exaggerated he is. He's a larger-than-life character in this world that is already pretty heightened. I love that Tick and Arthur's celebrity in their world is such that they can walk down the street together and people will recognise them, but they don't freak out because it's a superhero. It's more like seeing a local weatherman or a local sportsman. Once you've got those rules established, that's when I love it.
I love when we're all having quite serious conversations about human nature or emotions or moral truths, but we're all on a talking boat that's in love with my partner and I'm about 6'9" – with the antennae – inside this blue suit. But the emotional truth of it is there. Like it should be with any acting scene, as long as everyone believes in who and where they are then it all should work. That's how it felt at the time.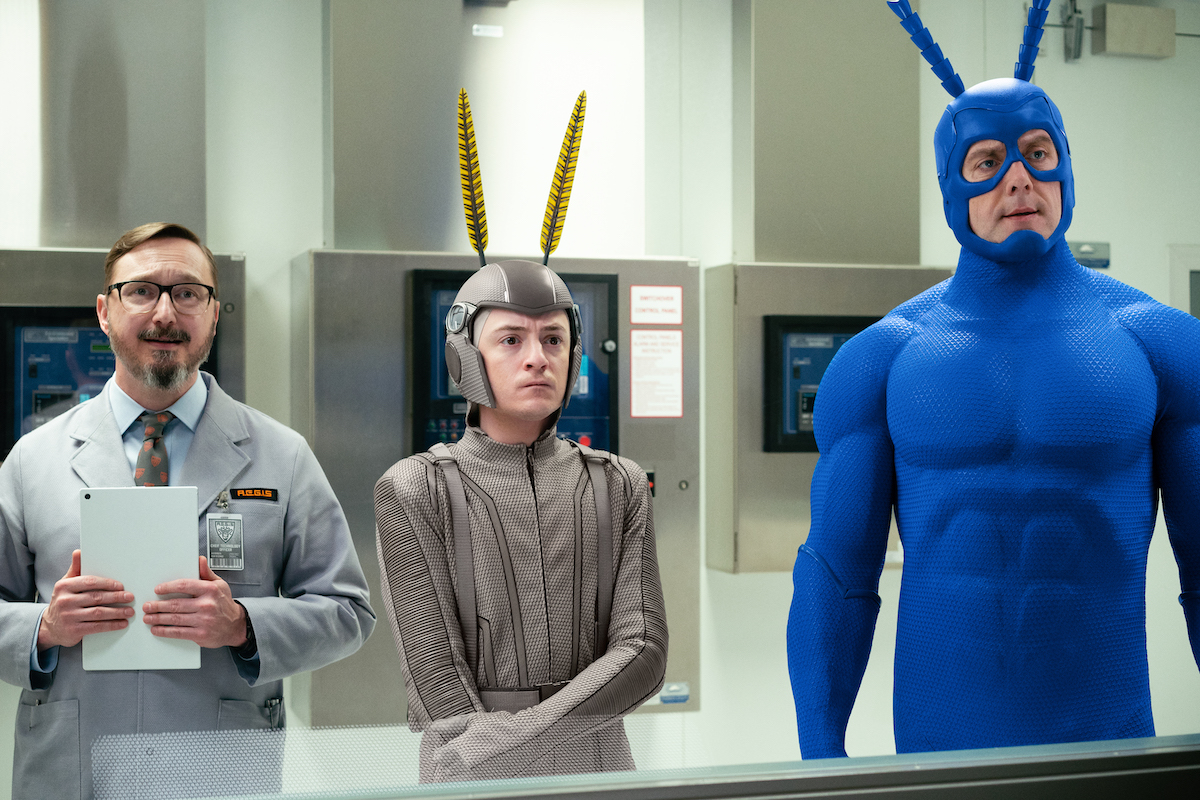 The scene you're referring to there is actually incredibly moving, but if you try and describe the situation to someone who hasn't seen it, it sounds ludicrous.
Somethings you just have to see. There are some things that happen in the second half of the season that haven't been depicted in any medium at any time in human history. That's assuming that we're the only species that makes television but even if other species are making television, I'd doubt they've done some of the things we shot. It's truly bizarre.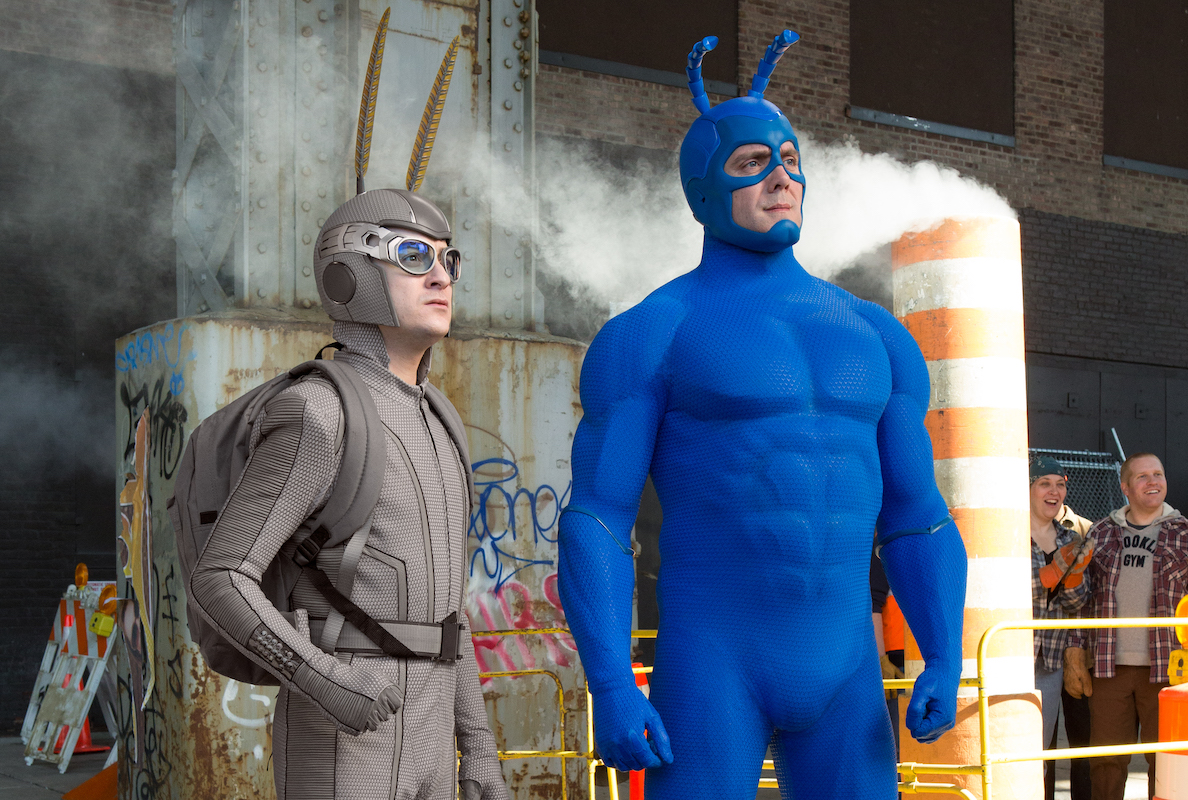 Is it fun for you to see what Ben Edlund is going to throw at you next?
Oh yeah, that's exciting. Once we're shooting, it feels like we don't stop and you're just plonked into this beautiful chaos. Our main director, he oversees the look of the whole season and he director the first two episodes and the last one. Apart from him, it was all female directors, which is just brilliant. This kind of show can be quite guy-y. And although this is predominantly written by Ben, who is currently male, there's also a good balance of female writers. It's something that's really cooked into the show and it stops it from being too nichey. It's not really a superhero show. It's kind of indescribable. It's more of a cooking show.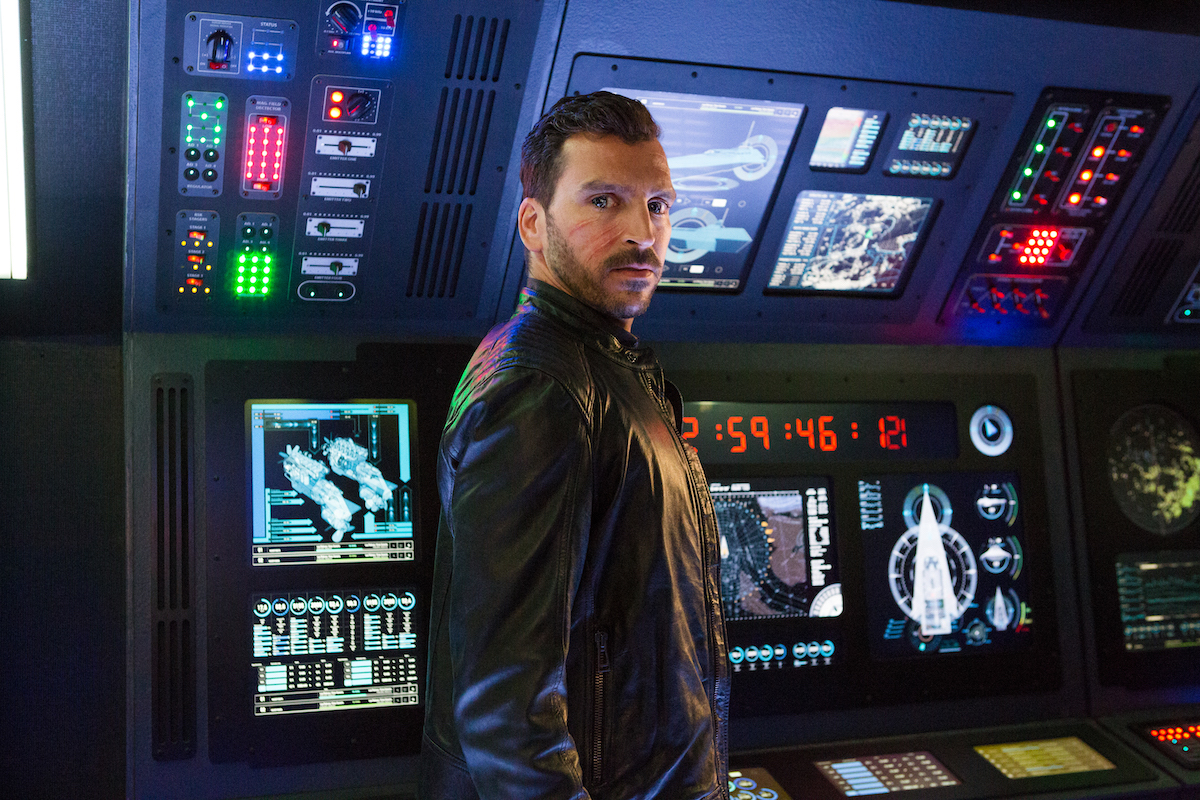 That shows through the narrative too. This season especially, Miss Lint and Dot are way more than just a henchwoman and Arthur's concerned sister.
Yeah. Dot's story was especially surprising to me. I didn't get to shoot a lot with Val but then at the end, I got to see this whole adventure that she and Overkill go on. It's really impressive what happens with her character. From the little I've seen, her and Scott Speiser are so much fun to watch. He really makes me laugh as well. He couldn't be less like Overkill. We watched the first episode at Wondercon and then did a panel. I have a hard time reconciling watching him as Overkill on screen and then talking to him afterwards. It's such a weird transformation. He's so sweet and open and fun. I don't think Overkill every smiles. It's hard to imagine Scott not smiling. I should be used to that as an actor by now, that people aren't the same as the people they play.
The Tick season 2 is streaming now at Amazon Prime