Todd Phillips will take a break from his broad comedies later this summer with the new Batman spin off Joker. But even when working in comedy, Phillips' films tend towards a fair share of jet-black humour. And Zach Galifianakis and Robert Downey Jr.'s Due Date is no exception. While it did okay in cinemas – aided by Downey Jr's post-Iron Man star wattage – it scores a less than stellar 40% on Rotten Tomatoes. Some critics took umbrage at the film's harsher comedic tone. Downey Jr. is less impish than his Tony Stark persona, being downright unlikable on occasion. But the film also reaches for a poignancy that isn't particularly evident in Phillips' other work.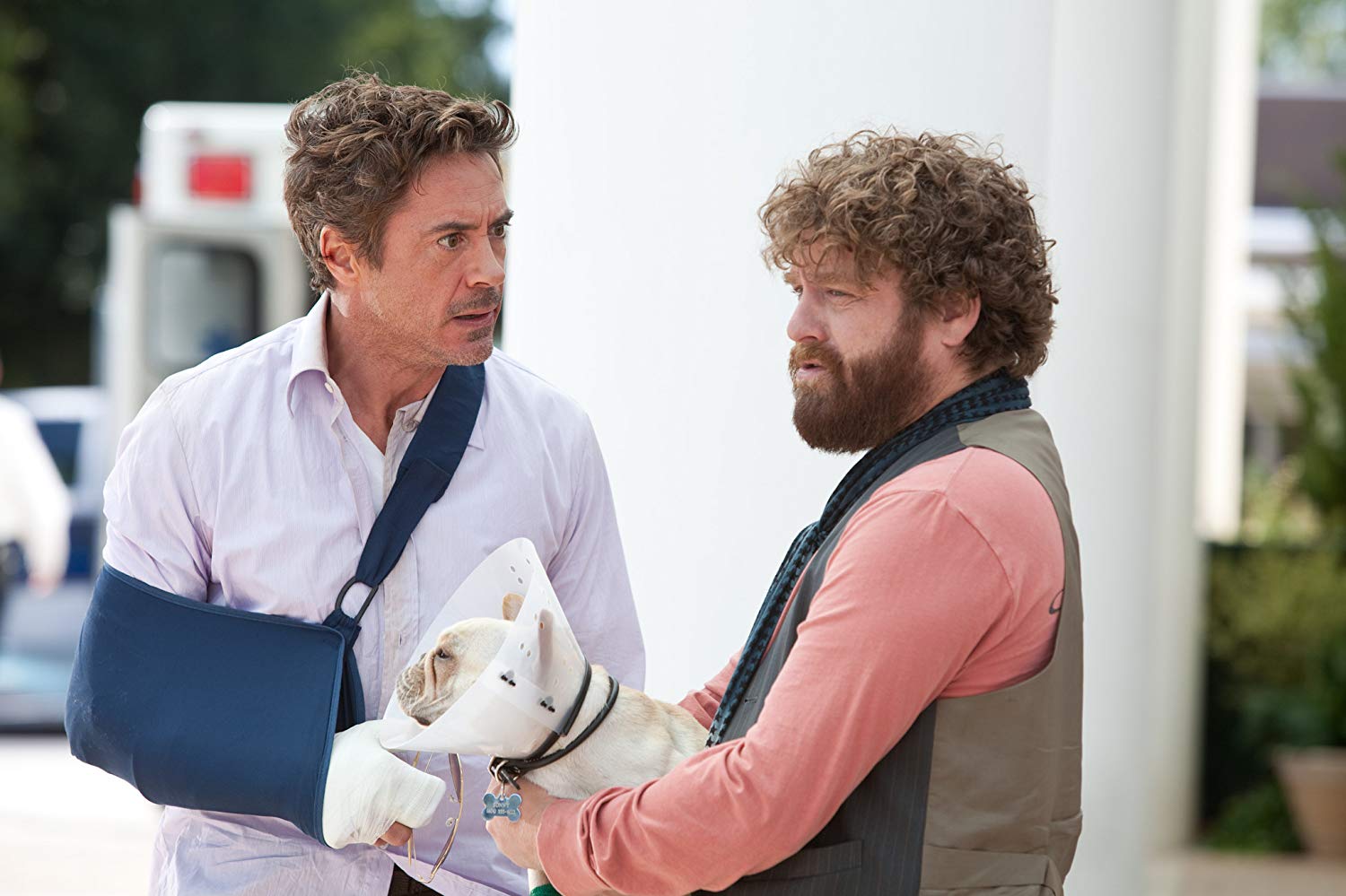 Highly-strung architect Peter Highman (Downey) is travelling home to Los Angeles from a business trip in Atlanta for the imminent birth of his first child. Enter aspiring actor Ethan Tremblay (Galifianakis) who boards the same flight as Highman and manages to get the two of them removed from the plane. Grounded and unable to book another ticket, Highman is forced to take Tremblay's offer of a lift cross-country, and as the two set off – with Tremblay's pet pug in tow – he soon discovers to his horror he's accepted the ride from hell, which will not only test his mental well-being, but will also push him to his physical limits. The odd couple/road movie scenario is hardly uncharted cinematic territory but Philips still manages to successfully mine it for comic material.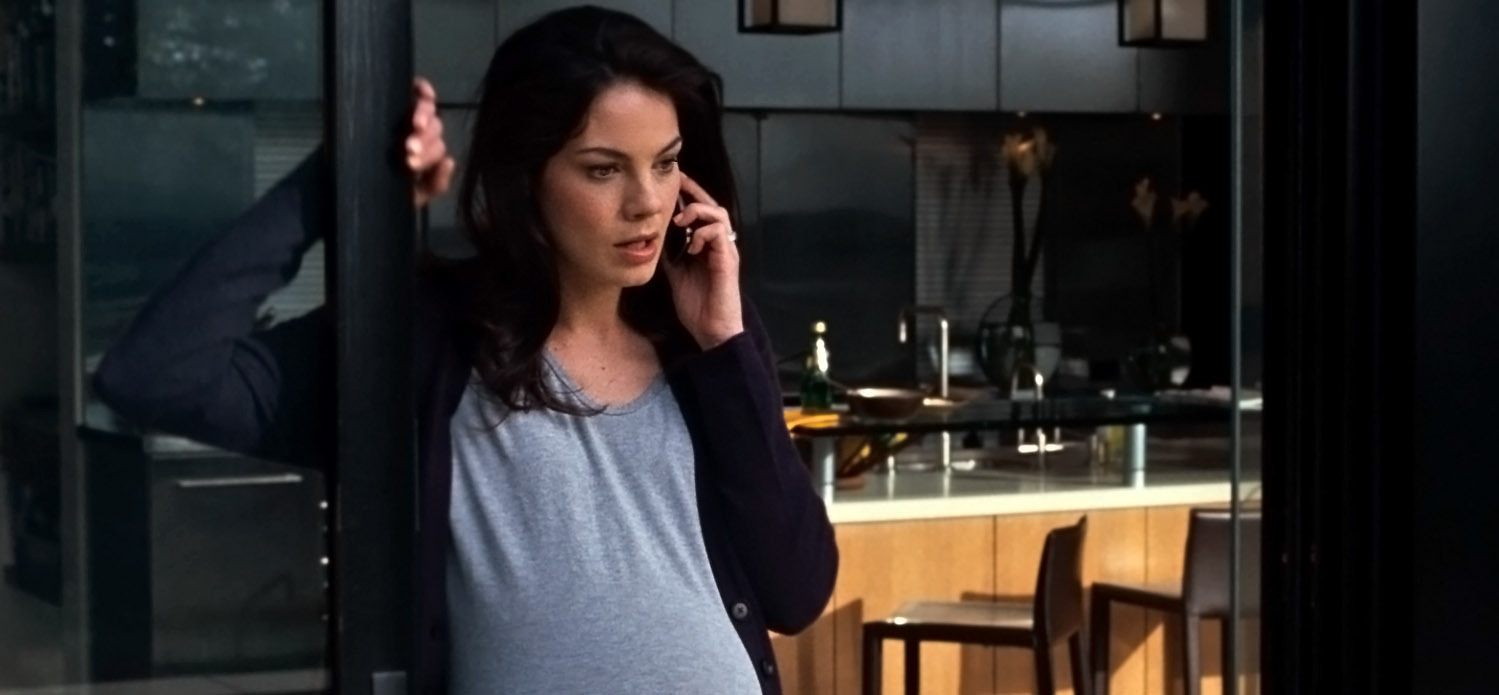 Like the first Hangover, the race against the clock is present, albeit at a more leisurely pace as Downey Jr. has a few days till his wife's due to give birth. That difference really works to the film's advantage, as there is space for character development and time to breathe between those scenes of the actor tussling with Galifianakis, playing a variation here on that slightly demented, off-kilter persona from his other collaborations with the director. The comedian is a real joy here, playing the slightly effeminate, wannabe Hollywood star who perms his hair and smokes a gargantuan amount of weed, all the while claiming it's for a medical condition. Just his presence in a scene is enough to elicit big laughs – he doesn't even need to open his mouth. The two actors have fantastic chemistry together, with Tremblay's childlike sense of the world at violent odds with the pent-up fury and repressed aggression Highman is struggling to keep in check.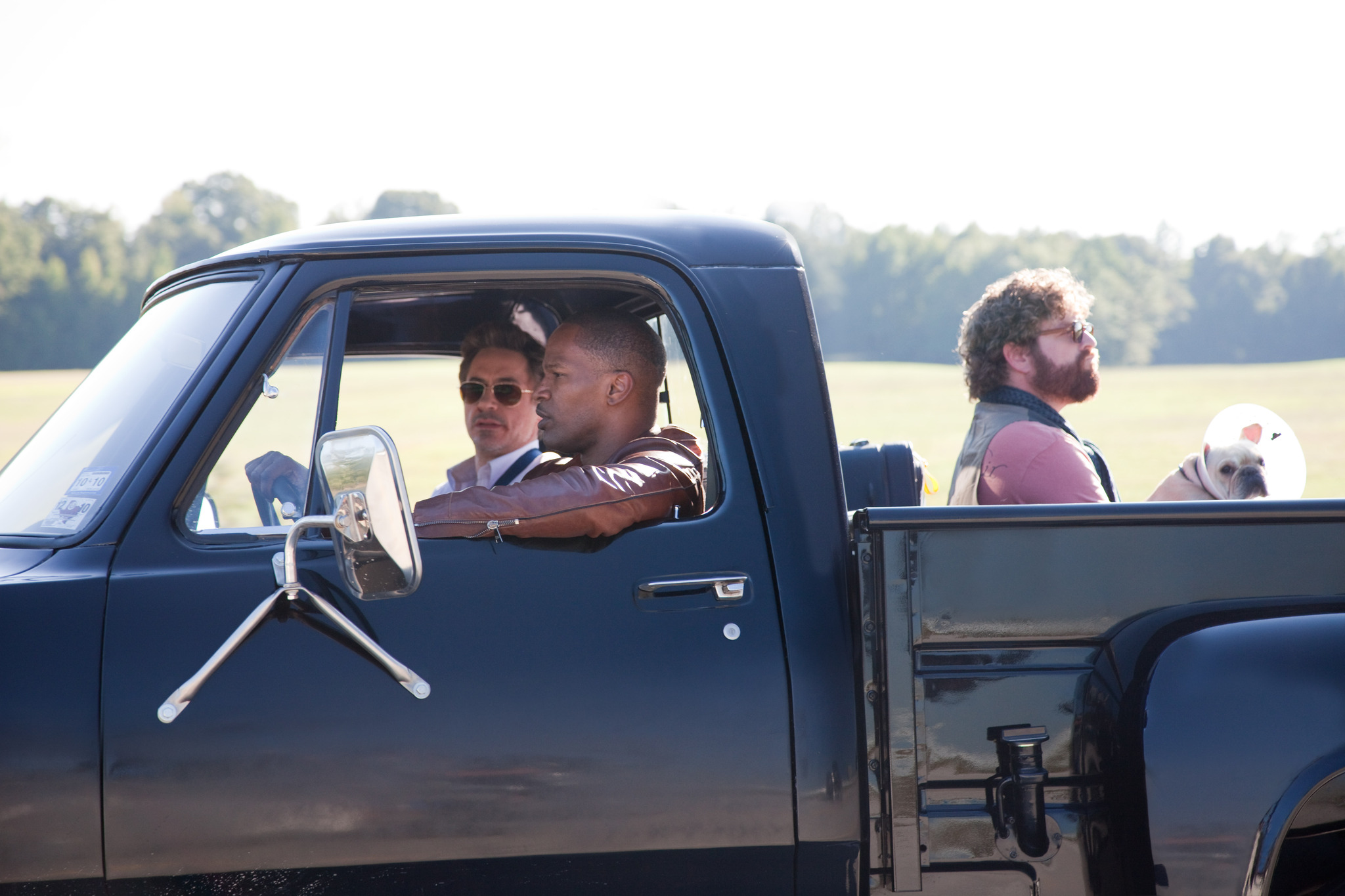 In one hilarious scene, Highman (finally living up to his name), completely wasted from passive smoking, fails to notice that Trembly, in his search for petrol, has driven into a queue for the entrance to Mexico, having confused it for Texaco. The ensuing escape sequence highlights Phillips' skills at capturing physical comedy on a big scale. The film also benefits from a colourful cast of supporting characters, comprised of Danny McBride, Jamie Foxx and Juliette Lewis, whose annoying son finds himself on the receiving end of Downey Jr's anger in one of the film's funniest, and most genuinely shocking scenes. Due Date doesn't invent the comedic wheel, but those moments when it does take on a more sombre tone hint at why the director could ultimately prove to be an inspired choice in being entrusted with the Joker.