LONDON – Now when selling Mark Jenkin's Bait to prospective audiences, it's something of a hard sell. It's a black and white, post-synced drama studying the effects of gentrification and how that impacts a fishing town in Cornwall. It's niche to say the least, but the film's remarkable box office numbers, not to mention the universal praise and two BAFTA nominations, suggests this is one worth giving a go. Having first created a buzz at the Berlin Film Festival last year, Bait tells the story of Martin Ward (Edward Rowe), a fisherman without a fishing boat. Striving to maintain familiar, family values and local traditions, he is aggravated by his brother's decision re-purpose their father's vessel for tourists, while the home they were raised in available as a holiday home. What transpires is a conflict in the local community, pitting the enraged locals against the new money coming from London, and the entitlement that comes along with it.
When settling in to immerse yourself in the picturesque Cornish landscape the first thing of note is the beautiful visuality of the film; shot in a 4:3 ratio, there's a real sense of classicality, creating a timeless drama that could've been plucked straight out of the archives. This enriches the narrative at hand too, for the film is dealing in the old versus new, and not that Jenkin wants to take a side (but yeah, he's Cornish – he has a side) the film already seems to be edging towards the old, equipped too with a fable-like enchantment, giving the film an air of mysticism. Yet it's grounded by incredibly pertinent themes – this delves into class conflict and gentrification, in a delicate and nuanced way. The social make-up of Britain is a complex affair, problematic and complicated, and yet Brits live in a society so defined by that very structure. The contemporary relevance of the film is enforced also by a brief moment in the kitchen, when a conversation can be heard in a background radio programme discussing the implications of a No-Deal Brexit. This film is far from being a 'Brexit movie', but as a modern day parable, we're presented a distinctly authentic and perceptive take on English culture – and at present, that goes hand in hand with (bloody) Brexit.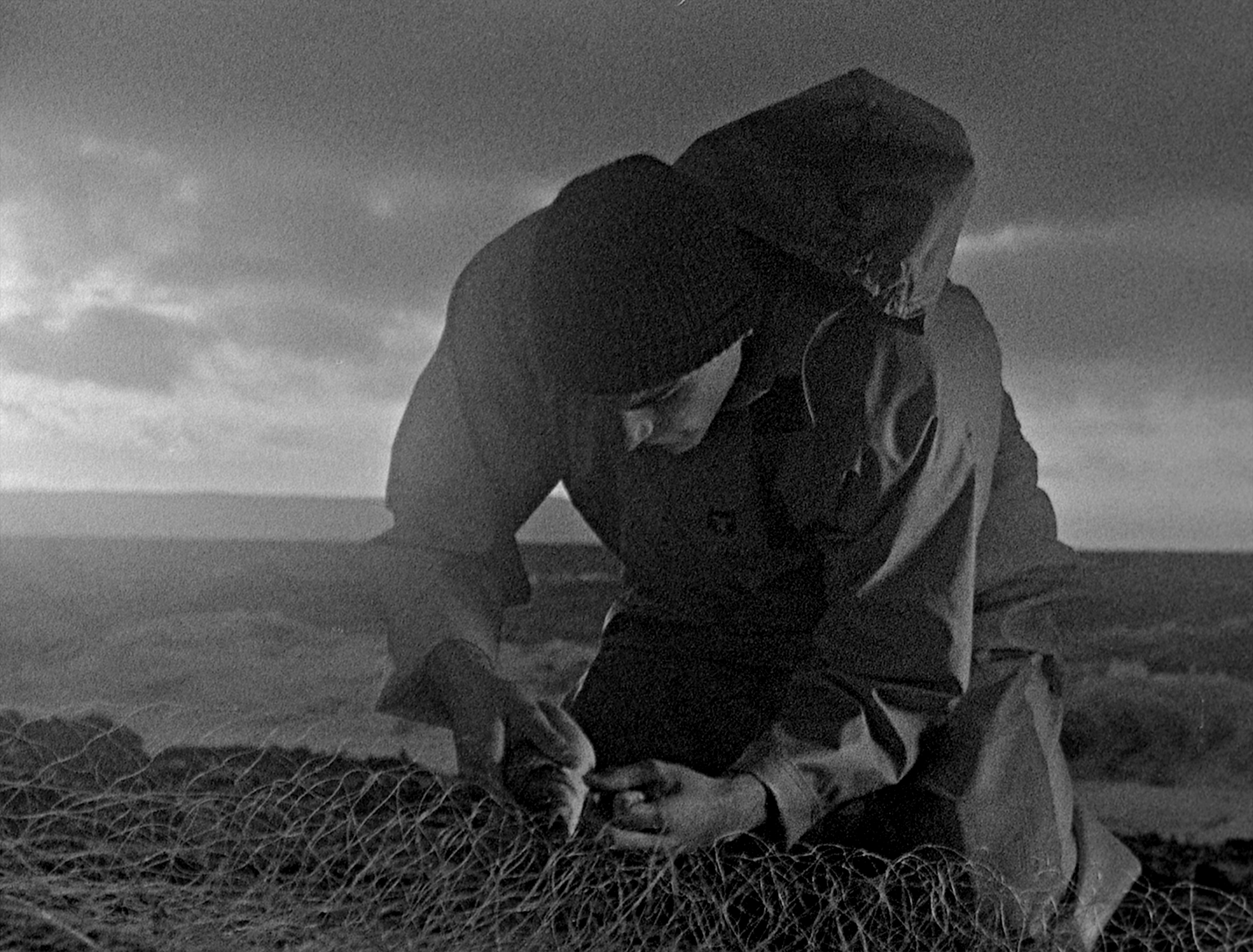 The film is elevated also by its central performance from Rowe. In Cornwall he's famed for his stand-up alter-ego ('Kernow King') though you wouldn't even guess there's a semblance of comedic flair to this performer, such is the restrained performance he turns in, so subtle, with a moving and essential stillness. It's a fine ensemble piece, but his face is the one that lingers longest in the memory, and faces make up so much of this film, as Jenkin uses close-ups throughout to help tell this tale. Jenkin himself admitted he struggled to get this film off the ground due to its perceived lack of commercialism but the response has thrown up a myriad of questions, as we ponder what really is a commercial piece of cinema? Bait proves that audiences are compelled by interesting stories, well-developed characters and a filmmaker's indelible storytelling craft – and in the case of this absorbing and nuanced production, the film triumphs in each and every department. When films are this good, people want to see them.
BAIT is released on DVD/Blu-ray/iTunes/Amazon by the BFI now, and is available on BFI Player (subscription). It is still playing in cinemas around the UK.