Australian actor James Frecheville first gained prominence in David Michôd's 2010 dark crime drama Animal Kingdom, where he more than held his own amongst some of the very best actors from his home country, including Jackie Weaver, Ben Mendelsohn, Joel Edgerton and Guy Pearce. Having built up a steady and impressive resume since, his impressive turn as a hulking army deserter on a roaring rampage of revenge in the blistering period yarn Black 47 should see his stock rise considerably.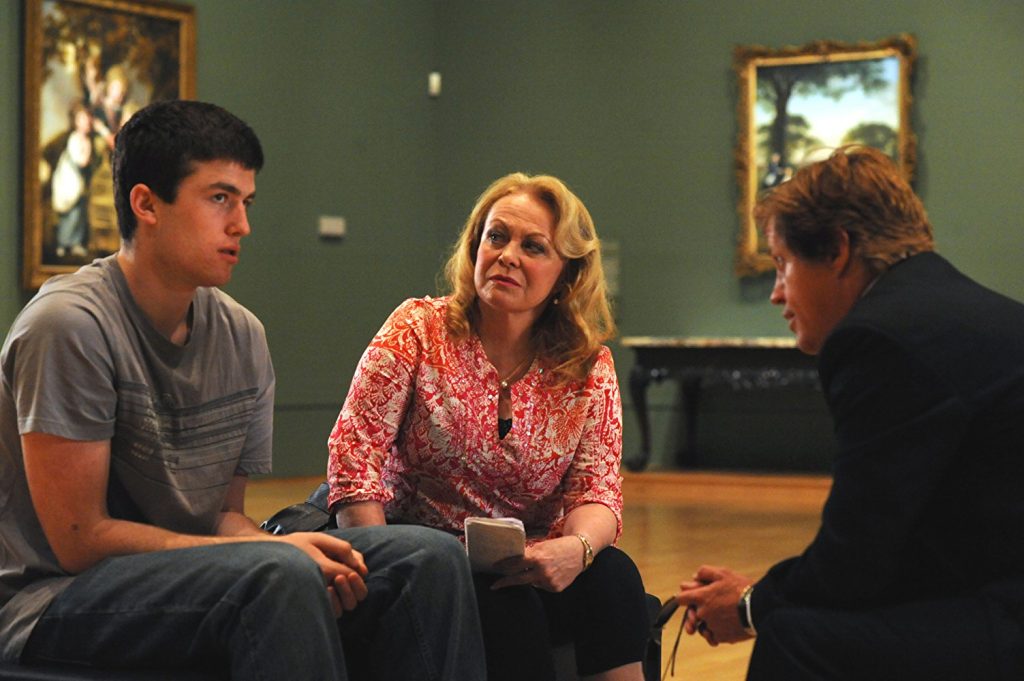 We recently grabbed some time with the 27-year-old performer, where he talked about his method-y approach to building his formidable character, the amount of prep he put in before the film was even greenlit and his general career outlook.
Not only are you required to speak with a thick 19th century Irish accent throughout Black 47, but a lot of your dialogue is in Irish. What kind of a challenge was that for you?
It was the sort of challenge that was met with adequate time to put the work in. I've got a naturally musical ear. As a kid, I did a lot of impersonations just to clown around and to bring attention to myself at all costs. I had enough time in pre-production [on Black 47] to make sure my accent was heading in the right area, and also factually correct. A lot of Irish people I met during the shoot either thought I was from Galway or that the filmmakers had found me out on a mountainside somewhere, so it felt good that I wasn't recognised as being Australian.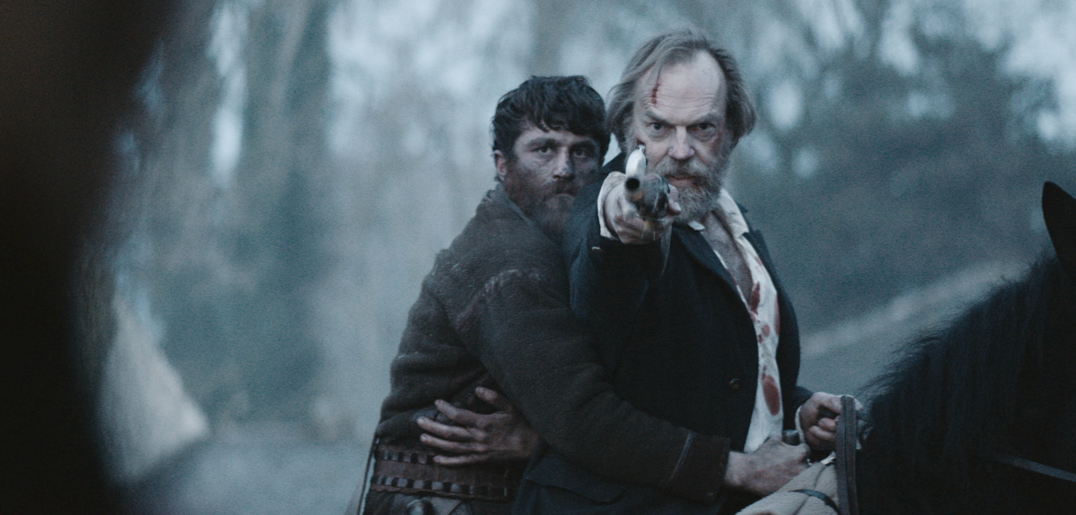 Feeney is a stoic killing-machine. Was that a difficult character to get your head around?
I found the character while I was learning how to ride horses. I'd never ridden a horse until this film, so that was a big personal challenge, as I wanted to be on the horse in as many shots as possible, just for the sake of continuity. I think audiences are inclined to recognise people from their physical appearance and not just their faces. Everyone moves in different ways. That was one of my goals for the character – for me to be doing as much of the action and physical stuff as possible without sublimating somebody else who could deceivably do it better or safer. I learned a lot about Feeney while I was growing my beard and through the horsemanship.
Having training to handle the weapon I used in the film – which is a really nasty knife called a Kukri – and the physical prep, alongside working with the language and dialect coach to ensure I was heading in the right direction, it all kind of tagged together with enough time to ensure there wasn't anything to be nervous about when we started filming. It was all a process of distillation in that period – just getting things to a point where I had zero doubts as to who [Feeney] was and why he was doing certain things the way he was. If you're questioning anything like that on set, that's wasted energy. You could be doing something else.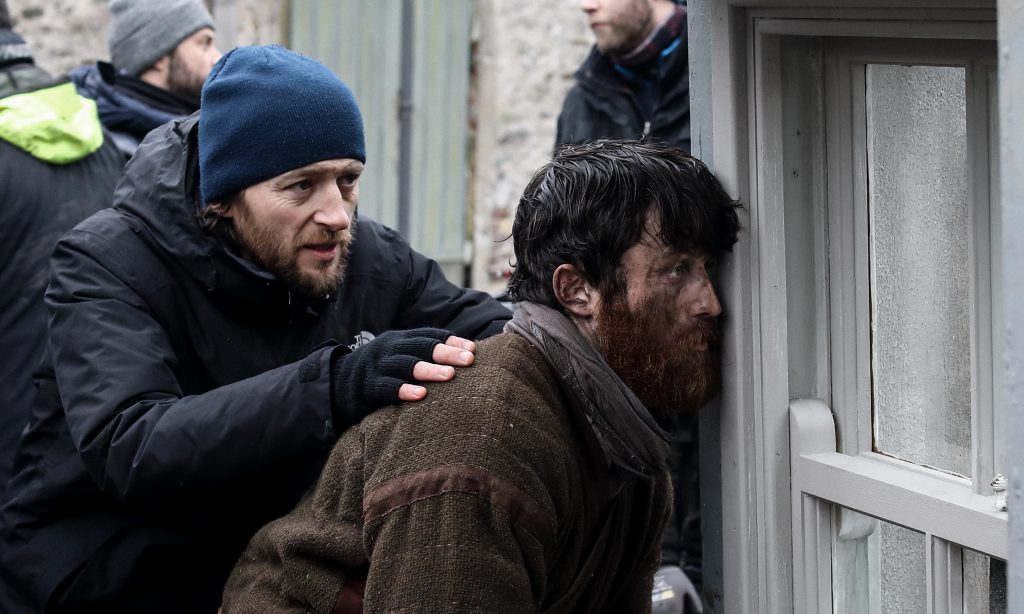 How did you find yourself being cast in the role?
I think originally I was on a list of people they were looking at for [co-star] Freddie Fox's character, Pope. I'd done a film with producer Macdara Kelleher in 2015, also in Ireland. When they were looking at me for that film, they pulled up a picture of me on Google where I had a beard, and they saw that it grows through quite red. Maybe they got a hint [for Feeney] there, but just the way timing with films works, I'm sure if you can think of a great male Irish actor, they probably read or were even offered this part. Ultimately, by the end of the Skype call I had with the film's director Lance, he told me he thought I was the guy who could play Feeney.
Before everything was locked down and contracts signed, I started on my horse prep and material arts training to get into a real zone for this guy. I fronted all this training myself, before there was the guarantee that the film was definitely going ahead. I looked at it as the worst case scenario would be that I'd go home with a new skillset of riding horses. I had to put everything mentally on the line for the film. I didn't do any other auditions in that period. I just didn't want a reality where the film wasn't going ahead for me because it just responded to all my sensibilities and what I love about westerns and revenge movies.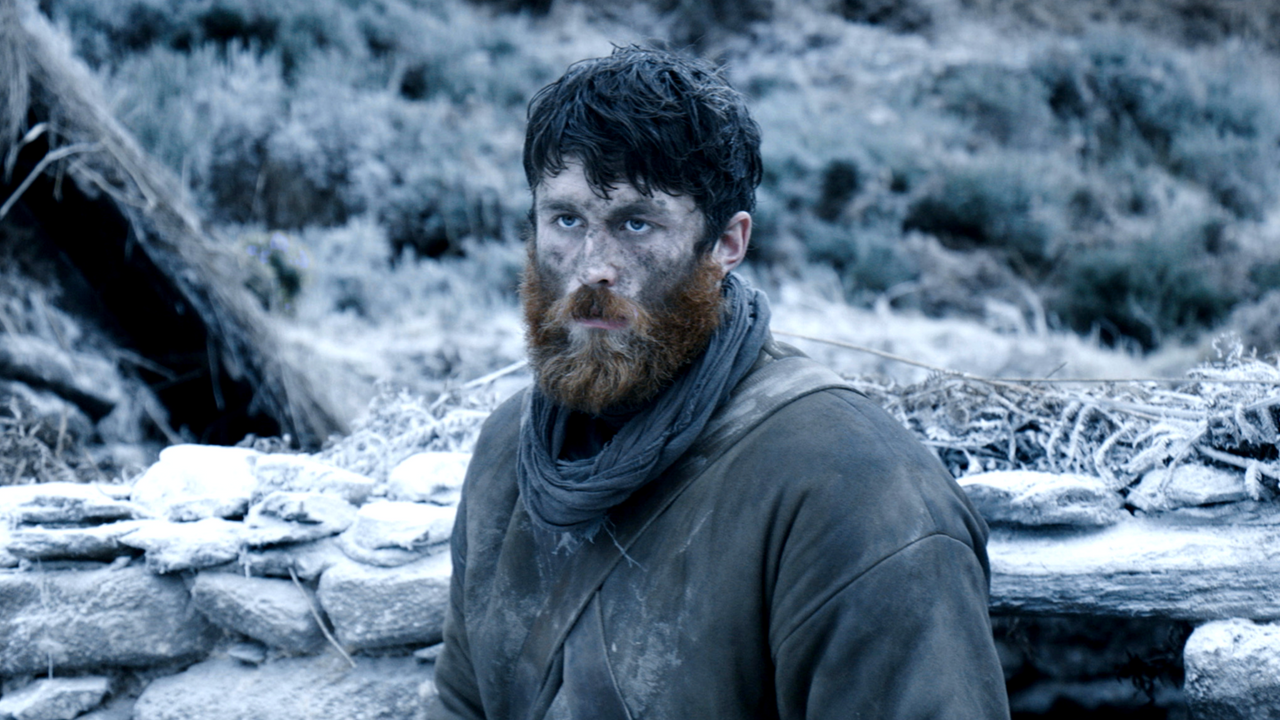 You've appeared in a diverse assortment of roles since Animal Kingdom. Was this an intentional decision? Do you like to mix things up?
If you do something really well, they want you to come back and repeat that thing. For me it's been very, very important to establish range or to show at least that I can do different things. If someone gets a really huge opportunity with a high risk attached to it because of the production and the sheer scale of the film, if it doesn't work out well, the actor's stock value can go down, too. I'm not so much interested in being a movie star as I am an in being an actor. With that I just try to do what I feel is appealing and interesting. Sometimes some of the films I've made haven't done particularly well or haven't been seen by many people. Learning the trade and all the technical aspects of acting in film is more important for me than being famous and climbing up the mountain too quickly. I figured I'd learn how to climb first.
Watch here the trailer for Black 47: