"Nobody knows anything." The late, great William Goldman was talking about Hollywood in general, but he could easily have been reacting to all the articles around the web that predicted the results of last night's Golden Globes. Out of the 11 TV categories, this correspondent nailed exactly three of them, which would ordinarily be cause for a day of reflection and soul-searching, self-examination and self-doubt. But this is the Golden Globes and if ever there was an awards body that seemed to act out of sheer contrariness, it's the Hollywood Foreign Press Association. Maybe I'm just trying to make myself feel better, but I'm ok with that.
THE WINNERS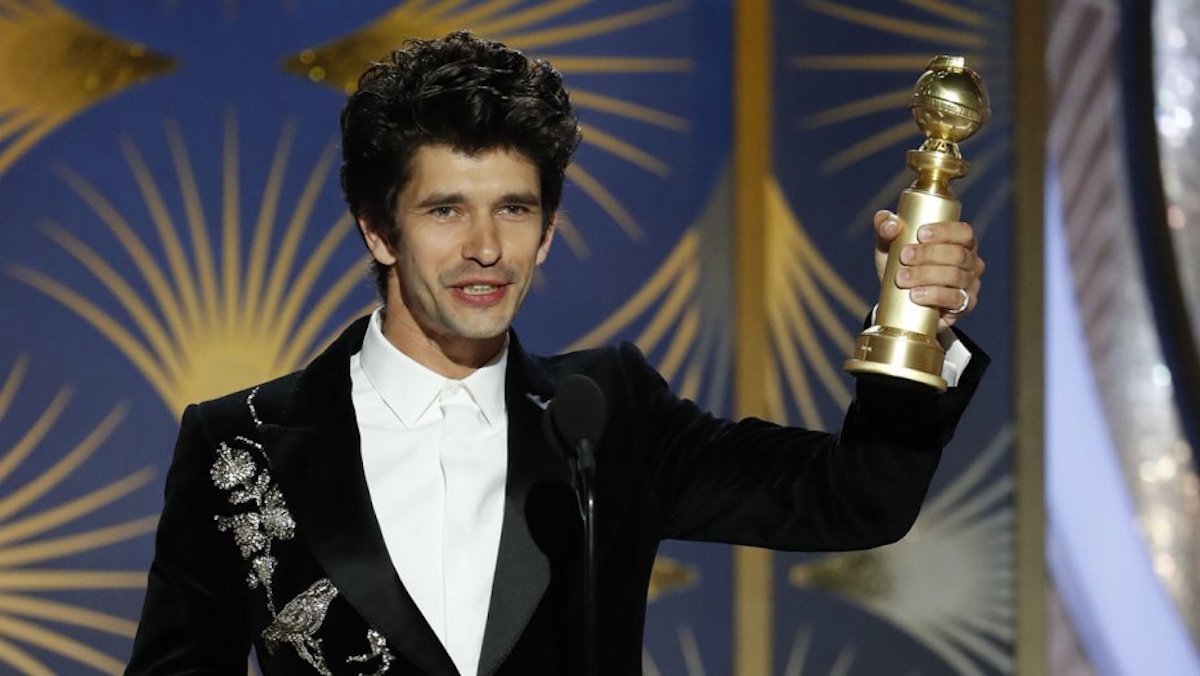 Ben Whishaw – Whishaw's other collaboration with Hugh Grant had a lot fewer marmalade sandwiches and a lot more anal sex, but still ended with the veteran actor trying to murder his younger counterpart. Grant is entitled to feel hard done by for not taking home a big shiny globe for his own nuanced performance as the ultimately nefarious politician Jeremy Thorpe, but Whishaw is an utterly deserving winner of Best Supporting Actor, even at the expense of Henry Winkler (Barry).
Sandra Oh – Oh became the second Golden Globes host to also win an award on the night (after Amy Poehler in 2014), crowning what must have been a pretty special night for a consistently great yet underrated actress. Her father's reaction to her win was one of the loveliest moments of the night.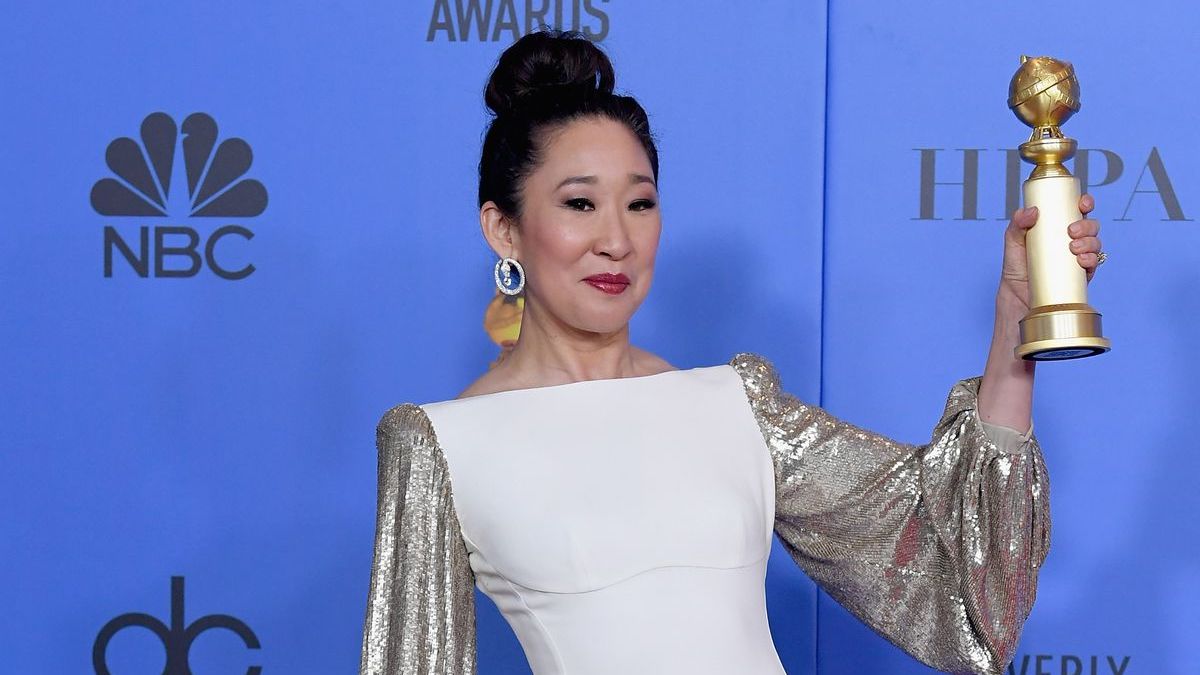 The BBC – Proving that Brexit hasn't quite dulled ol' Blighty's overseas reach, the Beeb took home three awards on the night, including the two big dramatic acting ones for Richard Madden (Bodyguard) and Sandra Oh and Best Supporting Actor for the aforementioned Ben Whishaw.
THE LOSERS
Keri Russell and Matthew Rhys – The Americans won Best Drama Series – the first time the HFPA had even nominated the show – but Keri Russell and Matthew Rhys went home empty-handed once more. After six seasons of towering performances from the pair, their sole major acting award for all that stunning work is Matthew Rhys's 2018 Emmy. It feels pretty darn criminal that Russell went unrecognised for one of the best performances of the decade, somehow finding the humanity and tragedy beneath Elizabeth Jenning's stern, unwavering exterior.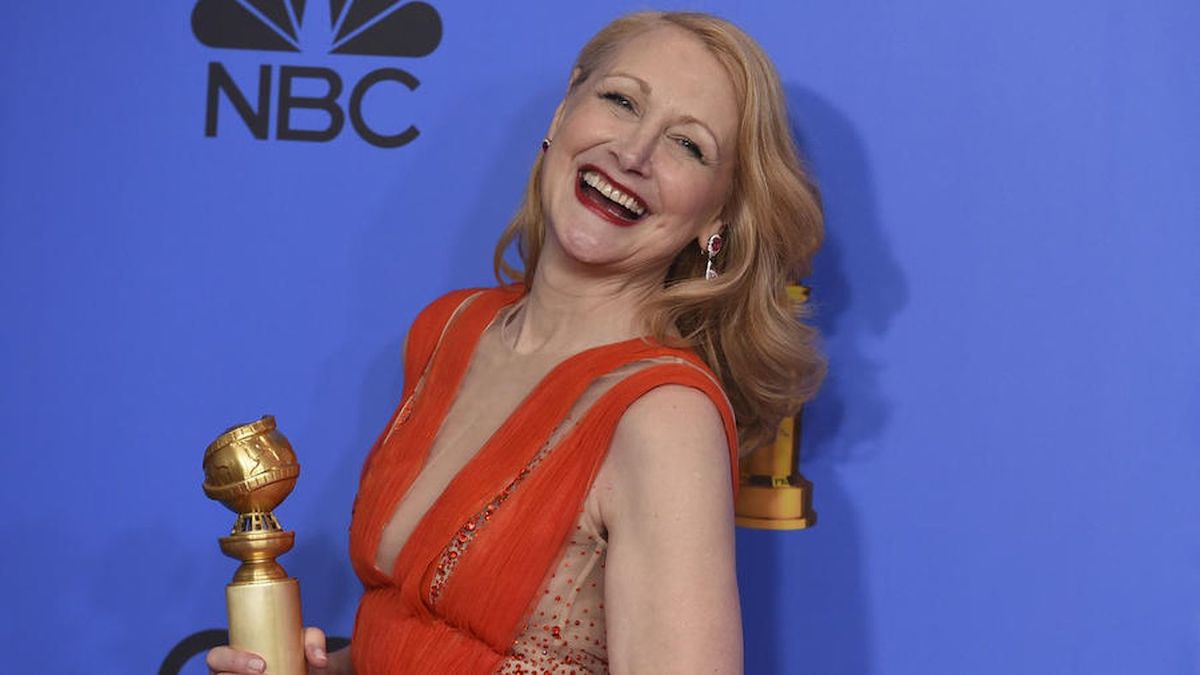 HBO – It hasn't been a great year for the cable king. Through a combination of snubs or timing, it had a paltry showing at this year's Globes, taking home a single award (Patricia Clarkson's Best Supporting Actress win for Sharp Objects). High Maintenance, Insecure, The Deuce and Silicon Valley were ignored altogether, while Succession, Westworld, Barry and The Tale went home empty handed. However, next year will undoubtedly be different as Game Of Thrones returns to steamroller all before it. Still, that alone highlights the fact that they need to find another huge commercial and critical hit to replace their tentpole show.