Summer is over. It's always a hard fact to accept, but this year, we can return to the dank shadows (note to self: get that damp problem sorted), confident that we've done our bit. We've stood outside aimlessly, not having any need to be there but aware that it's too warm to be where we really want to be (inside). We've panic bought ineffective desk fans in the hope of being able to stop sweating long enough to fall asleep. And we've indulged in seasonal madness, like buying shorts, wearing a vest in public or planning an outside event more than an hour in advance.
But it's over now. No, don't check, just trust us. Don't open the curtains. It's horrible out there. It's autumn (or 'fall' if you speak American) and autumn was designed by whatever sentient creator you believe in to be a time for TV, punctuated by occasional leaf-raking. And one of the greatest joys of this TV season is the plethora of brand-new shows, each giddy with the potential to be your new favourite. Here are five that we're particularly excited to watch, free from the guilt of ignoring the sunshine.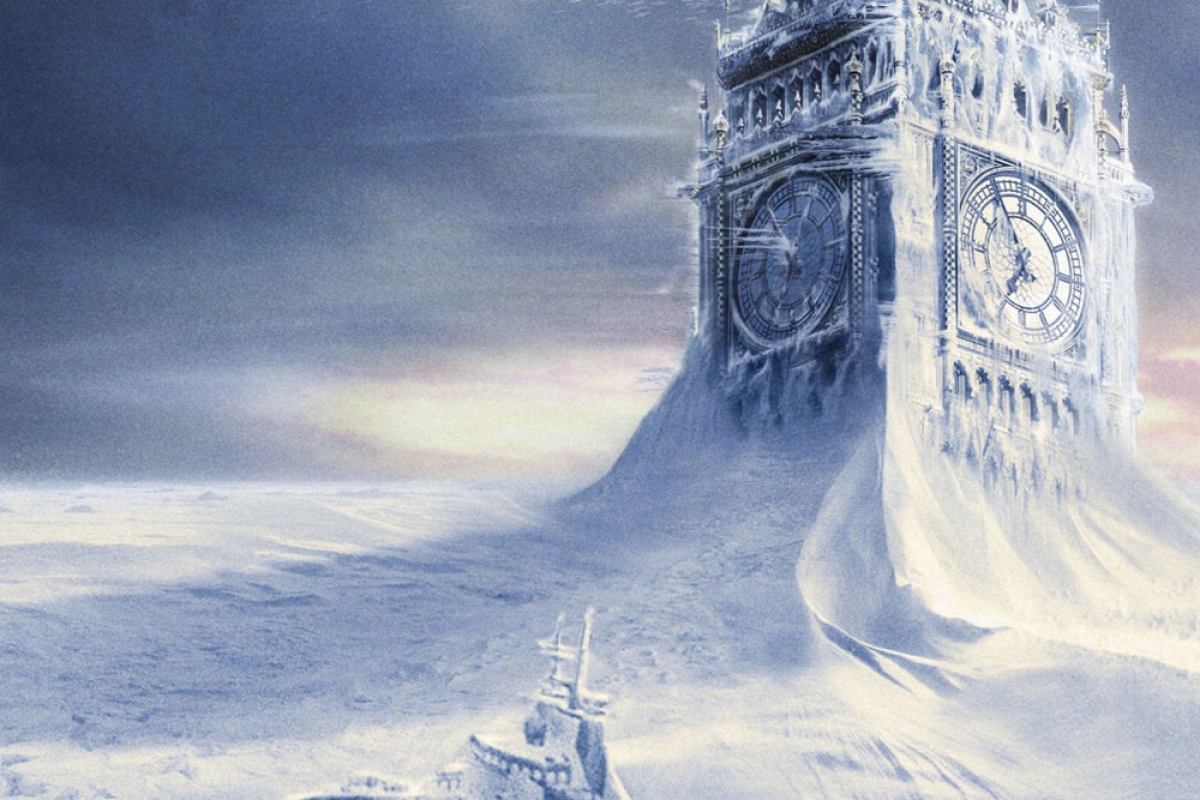 MANIAC – Most of the buzz around this has been down to the reunion of Superbad's Emma Stone and Jonah Hill, which is about as misleading a reference as you can get. Netflix's new series is directed by Cary Joji Fukunaga, one of the most underrated filmmakers working today, and from the writer and producer of The Leftovers. Fukunaga demonstrated his considerable brilliance with Sin Nombre and True Detective and what we've seen so far of Maniac suggests this will only further cement his reputation. Hill and Stone play subjects in a drug trial that goes as far off the rails as possible, all under the sinister guidance of Justin Theroux's Dr Mantleray. The ridiculously talented supporting cast includes Sally Field, Gabriel Byrne, Sonoya Mizuno, Julia Garner and Billy Magnussen.

KILLING EVE – "Hi Hot Corn, I like nail-biting thrillers. What should I watch this September?" Killing Eve. "Hi Hot Corn, I like witty comedies. What should I watch this September?" Killing Eve. "Hi Hot Corn, I like reality TV. What should I watch this September?" Killing Eve. "Hi…" Killing Eve. No matter what your TV tastes are, watch Killing Eve. Created by Phoebe Waller Bridge, this is one of the most addictively bingeable, relentlessly hilarious, thrillingly dark and downright entertaining shows of the year. Sandra Oh plays Eve, an MI5 operative tasked with tracking down the elusive assassin Villanelle (a never-better Jodie Comer), but the roles of hunter and hunted keep blurring. David Haig and Kim Bodna offer outstanding support and Jodie Comer's outfits threaten to upstage everyone and everything. Those lucky sods across the Atlantic have already seen the whole thing, but the wait is over soon for the rest of us. Don't miss it.
THE ROMANOFFS – I don't know how many of you write for a living, but generally you're given a rough word count. Our lovely editors at Hot Corn are quite generous with those of us who ramble way past that point, but even they might raise an eyebrow at the word count necessary to get the entire cast of Matthew 'Mad Men' Weiner's new show into this article. Suffice to say, it's an astounding ensemble, and includes Sterling Cooper alumni John Slattery (who I'd watch eating a sandwich for eight hours) and Christina Hendricks (ditto), alongside The Americans' Annet Mahendru, Kathryn Hahn and the consistently wonderful Amanda Peet, to name but a few. The story revolves around a series of intersecting characters, all of whom believe they're descended from the Russian royal family.

KIDDING – Another reunion, this time between Jim Carrey and his Eternal Sunshine Of The Spotless Mind director Michel Gondry. Gondry directs all 10 episodes of the debut season of this dark comedy about Mr Pickles (Carrey), a beloved children's entertainer whose life begins to implode, shattering his philosophy of kindness and understanding. The trailers suggest a perfect vehicle for Carrey, who seems to have been on a similar journey of late, tapping into his extraordinary capacity to combine extravagant physical comedy with heart-breaking pathos. The supporting cast of Frank Langella, Catherine Keener and Judy Greer is to die for.

FOREVER – Comedies about marriages that have lost their vim are ten-a-penny, but not all of them have a pairing like the one at the heart of Forever. Top of the "Why haven't these two played a couple before?" charts is Fred Armisen and Maya Rudolph, both immensely talented comedians who are more than capable of bringing the dramatic heft needed to sell two people who've lost their way. The trailer alone is hilarious, in a crushingly sad kind of way. Tonally, this looks like it could be a fitting replacement for the sadly departed Casual. Catherine Keener is also in this, which is good because Catherine Keener should be in everything.