In a previous life, I toured the UK, both as the frontman of an alt-country band and as your garden variety maudlin singer-songwriter. I crossed paths with 1000s of support bands and wannabe troubadours and with almost all of them, there would come the dreaded point in their set where they would launch into a deep, intensely personal description of what the next song is about, where they were when they wrote it and the importance of its message. That was always my cue to go to the bar, the toilet or outside for a cigarette. Nobody cares mate. Shut up and play the hits.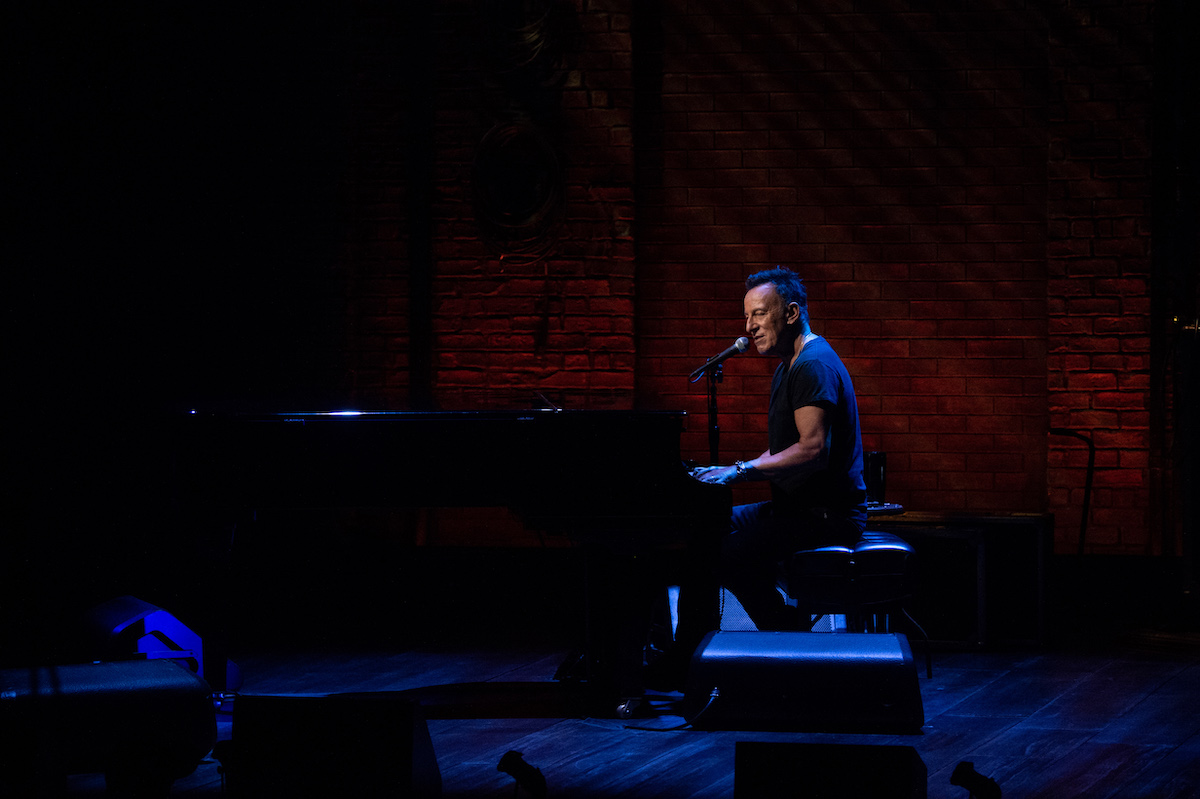 What I can be 100 per cent sure of is none of those confessional monologues came Bruce Springsteen. If you've sold 135 million records, have been widely heralded as a musical genius for five decades of your life and have written 'Born To Run', 'Thunder Road', 'The River' and 'Tenth Avenue Freeze Out' – to name but a few – you've earned the right to go on a bit when you're introducing the next nugget of brilliance from your back catalogue.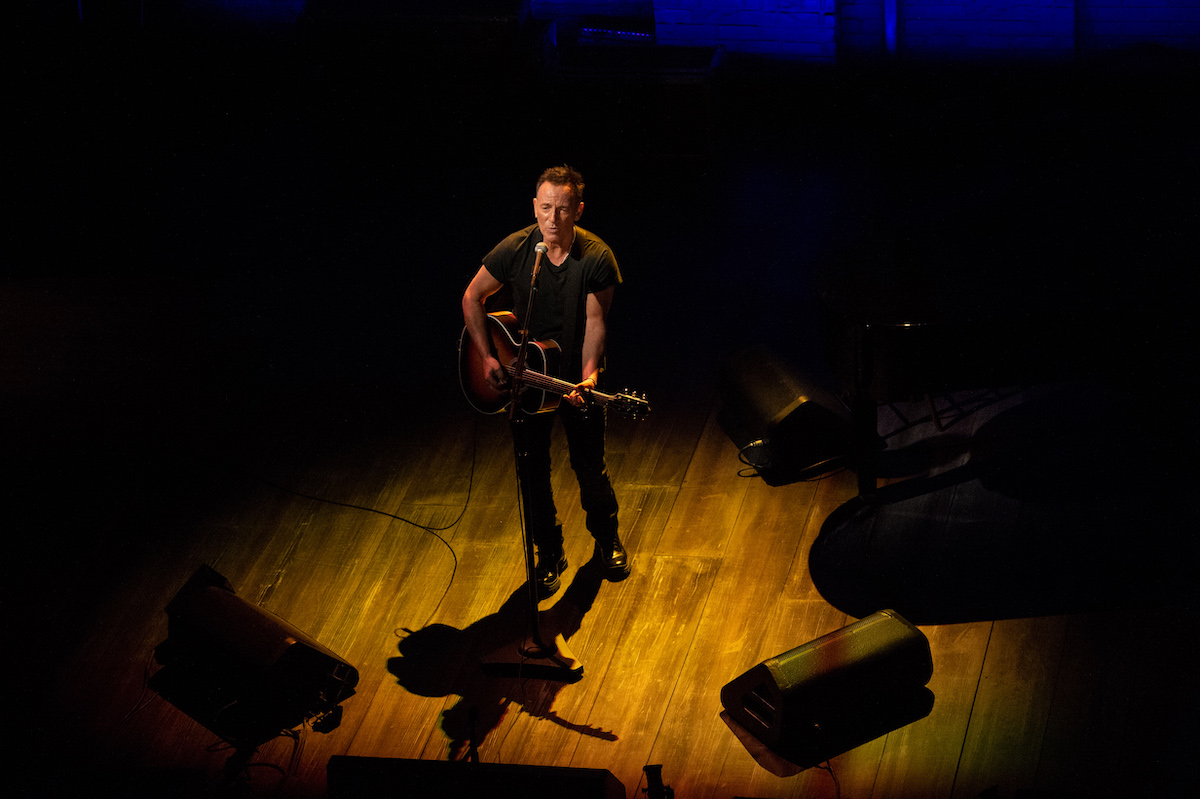 Springsteen On Broadway takes the concept of the introductory monologue and spins it into something more ambitious than most artists would even date to attempt. The result is part autobiographical stage play, part spoken word, and part stripped back, intimate acoustic performance. If you've ever heard Springsteen's heart-breaking introduction to 'The River', you'll already know that he can spin a yarn. His 2017 autobiography Born To Run lifted the lid on his personal life and struggles with depression in a surprisingly candid fashion, while also underlining the eloquence he's always demonstrated in song.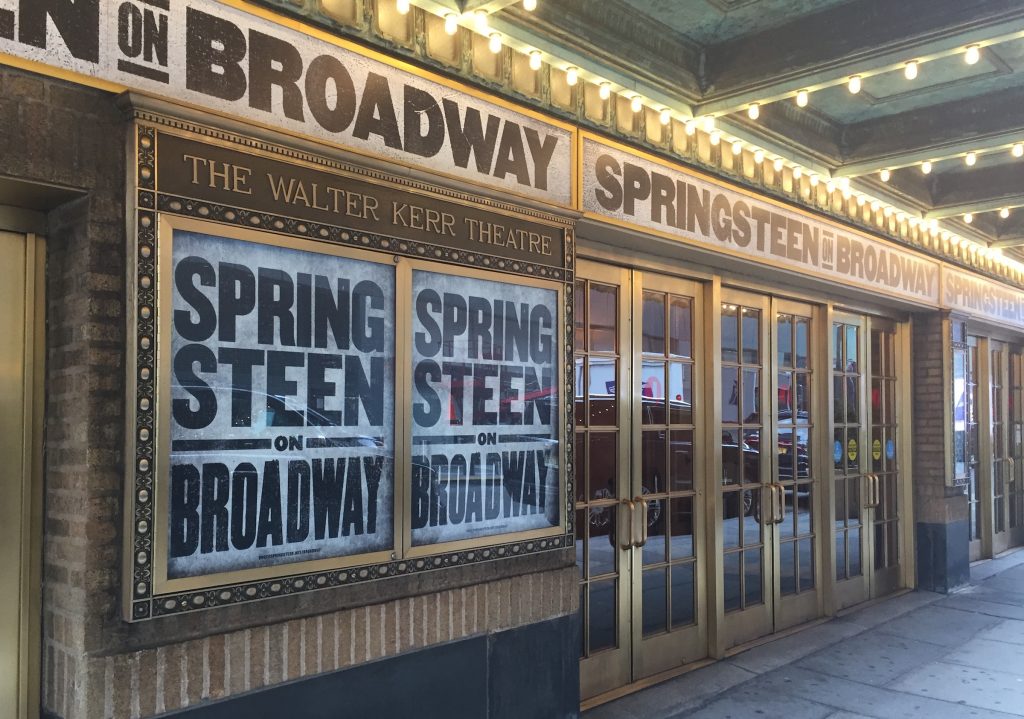 The format is a fascinating one. Springsteen On Broadway delves into Bruce's stories, blurring the lines between the monologues and the songs and using one to inform the other, telling his story from childhood to stardom, taking songs out of their chronological context and using them instead to add colour to his life story. Recast in the light of his strained relationship with his father, 'My Hometown', a song that was already deeply moving, becomes almost unbearably so. 'The Promised Land' fits in with Bruce's first journey to California in search of stardom, while 'Growing Up' is accompanied by an evangelical sermon on young Bruce's discovery of Elvis and the power of the guitar.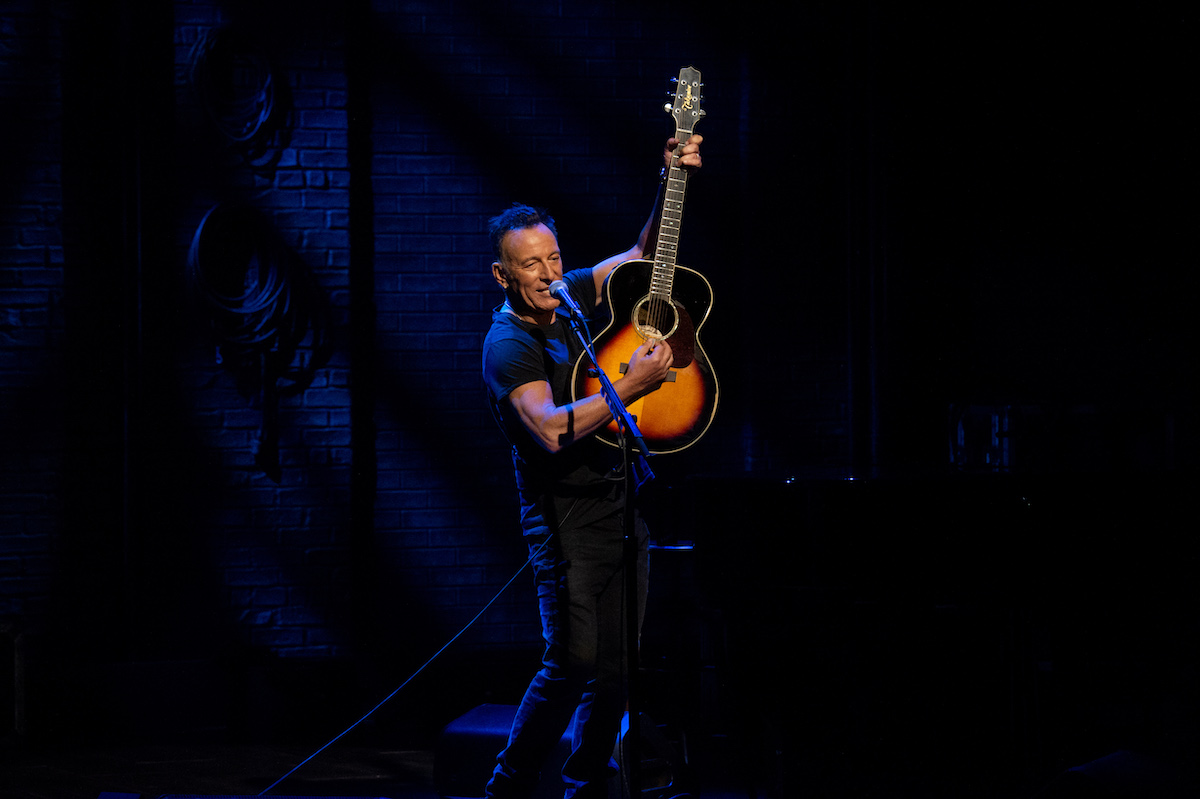 If it sometimes strays into uncomfortable earnestness, that's easily forgivable. Bruce can be subtle and thoughtful, but his biggest successes have always dealt with big emotions and bigger dreams. He's no Dylan-esque enigma, instead more interested in connecting with his audience and entertaining the hell out of them. Even in this stripped back setting, he can't supress that side. During a solo piano rendition of 'Tenth Avenue Freeze Out', a touching tribute to his departed sideman Clarence Clemons segues into the full-bore exaltation of the "EARTH quaking, HIP shaking E-STREET BAND" that he hollers night after night from much bigger stages to much bigger crowds.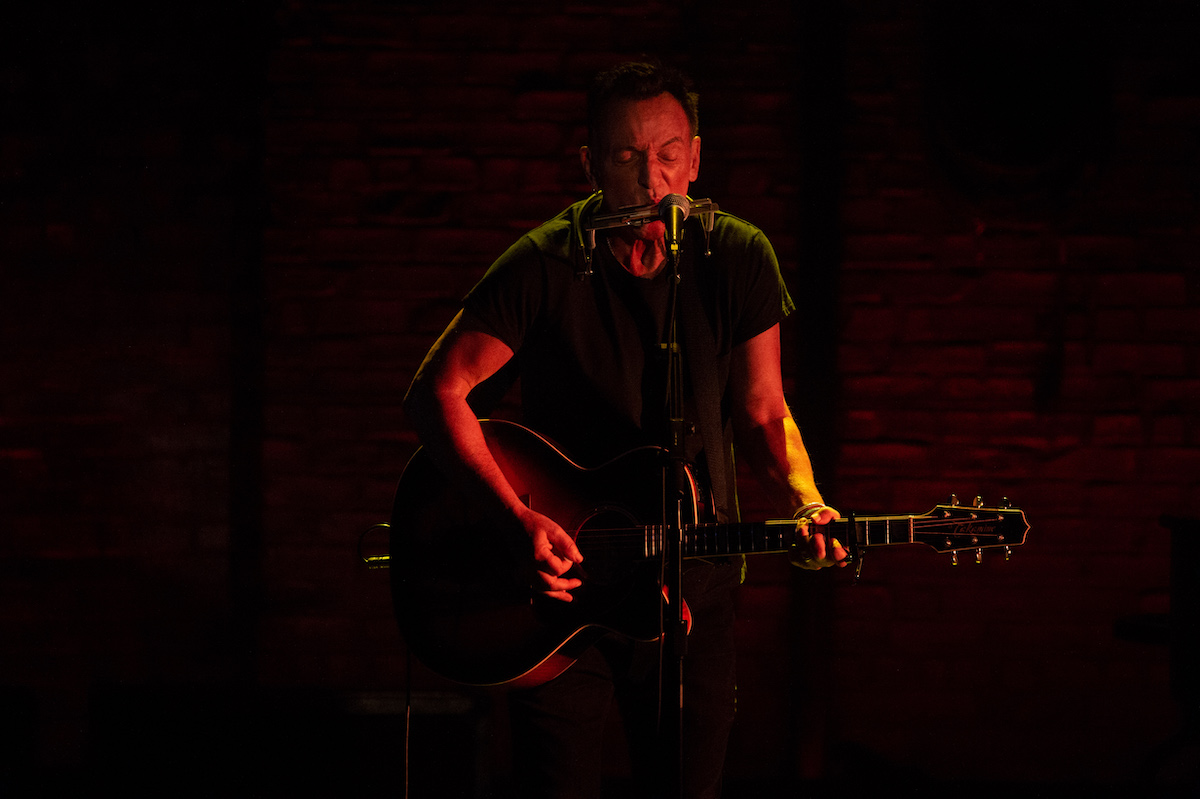 If you've never been swayed by Bruce, Springsteen On Broadway is likely to prove more a trial of endurance than a revelation. But for fans (especially those too far away or too budgetarily constrained to make it to the actual show), this will be one more life-affirming evening in the company of a true legend.
Springsteen On Broadway debuts on Netflix on 16 December 2018