Melanie has been largely forgotten about this season. When we have seen her, she's been haunting the halls of Division III like a strung-out ghost, lost in a druggy haze ever since Oliver returned to her and then was so swiftly stolen away again. The end to her time on the sidelines was signalled with a literal bang last week when she clobbered Clarke as he rushed to take up his role in David's plan. It was evident that Melanie had been enlisted by the Shadow King, but we were left in the shadows as to how.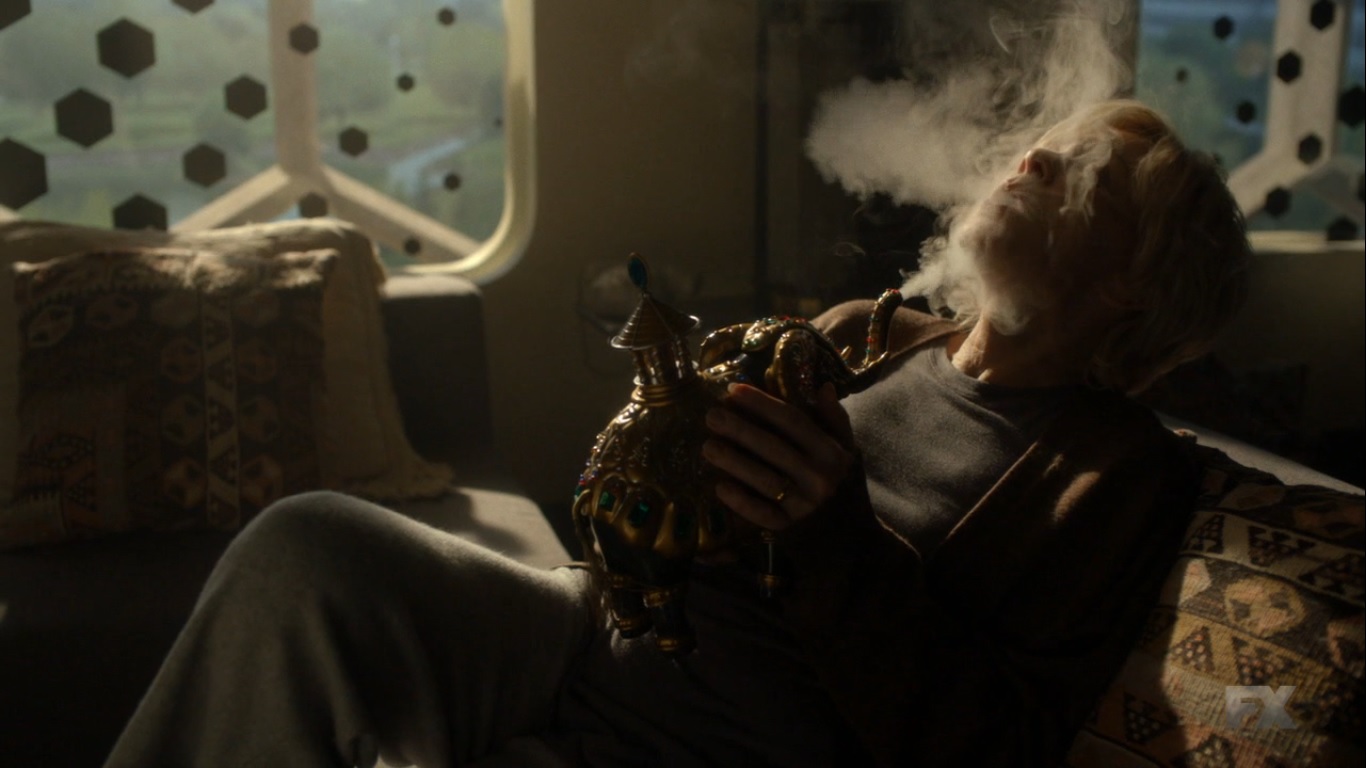 A good deal of 'Chapter 17' fills in those blanks. Melanie has been cut cruelly adrift. Her life revolved around making Oliver's dream a reality, while he was stuck in the Astral Plane. He returned oh so briefly, long enough to raise her hopes for a rekindling of their romance, only to be taken by Farouk. Being stuck in stasis, waiting for a man who may or may not come back, is too much for Melanie, who has resorted to smoking inordinate amounts of vapor and subjecting Syd and Kerry to her bleak, existential ramblings. At this apex of desperation, Melanie was in the prime position to fall under Farouk's spell. Drawn in by Oliver and visions of younger self, she's a pushover.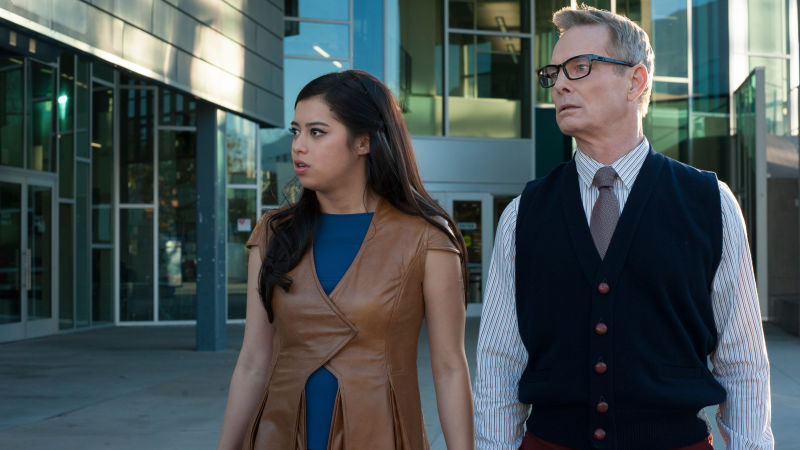 Meanwhile, Lenny is making good on her promise to Farouk that she'll "live the s***" out of her new body. She's straight back to her old druggy haunts and her old hedonistic excesses, but with a stowaway: Amy Haller. After that beautiful elegy of two weeks ago, it seemed Amy was well and truly gone, but if Legion has taught us anything, it's that mind and body are easily separated and Lenny, somewhat ironically, is now stuck with her own passenger. Amy doesn't have to work particularly hard to convince Lenny to pay heed to the visions being sent out by David, and soon she's en route to the desert, ready to help the man she loves. There's another welcome return this week for Kerry and Cary Loudermilk, especially the former who has been sadly absent for a lot of this season. Bill Irwin and Amber Midthunder are consistently brilliant together and their scene in the diner is affecting in a way that Melanie and Oliver's scenes don't quite achieve. Cary knows he's getting older and that there'll come a day when he'll have to leave Kerry on her own, despite her assurances that she'll stab Death twice in the heart. That's what makes the bond between these two so endearing. Oliver has left Melanie so utterly lost without him that she's easy prey for Farouk; Cary couldn't bear to see to anything like that happen to Kerry. Questions, questions, questions
Have we reached the end of Jon Hamm's meditations on madness? Last week certainly seemed to be the natural conclusion.
Anyone else spy our minotaur friend skulking behind Lenny as she lay on the road with the sniper rifle?
Is there a better band for a druggy dance session than The Flaming Lips?
Melanie asks Kerry: "How do you know you're real?" Her reply is: "Because when I hit people they fall down." Goddamn, I love Kerry Loudermilk.