Edgar Rice Burroughs first published Tarzan of the Apes in 1912. Six years later it was brought to the screen in a silent and relatively faithful adaptation, starring Elmo Lincoln as the man in the lion skin briefs. There were a number of versions but with the talkies came Olympic swimmer Johnny Weissmüller who would embody the role for twelve films. Unlike the silent movie of 1918, Weissmüller's Tarzan wasn't the nobleman of Rice Burroughs' novels. As cinema would do also with Frankenstein's monster, Tarzan was rendered an inarticulate grunting man of nature, a potent sexual force and athletic presence whose yell would become synonymous with the character. This so annoyed the character's creator that he scripted a rival film series featuring a more articulate and true to the book version of his hero.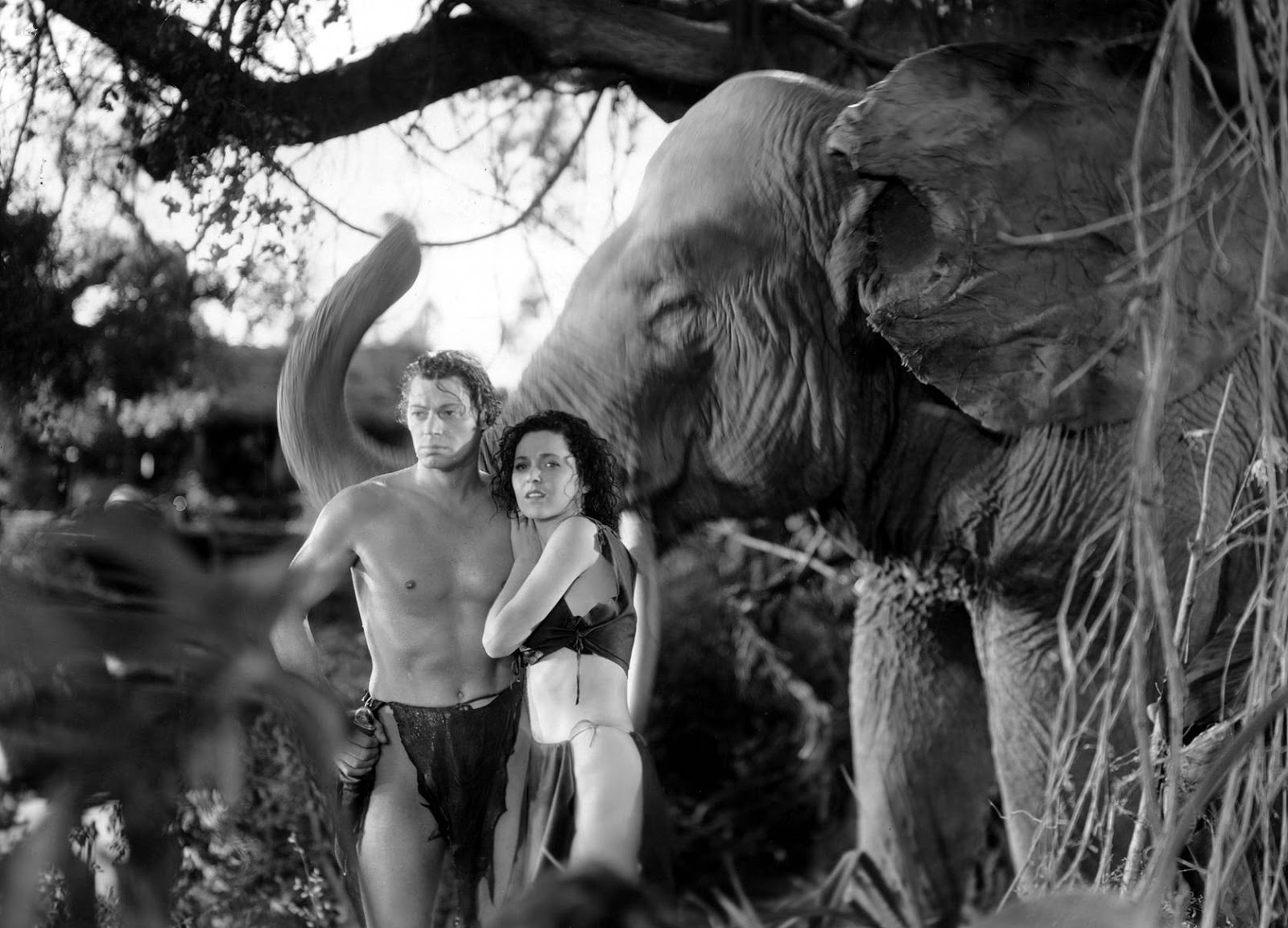 The first film Tarzan the Apeman immediately gained widespread success. Much of that comes down to the presence of  Maureen O'Sullivan as Jane Parker, the modern girl – a flapper in the vernacular of the time – who would meet with the apeman and fall in love. The swinging from vines, Tarzan's yodel, his monkey pal Cheeta and his relationship with Jane were all established in that first film. And though it was a hit and is definitely worth a watch, it is the second film which stands out as a classic of its genre.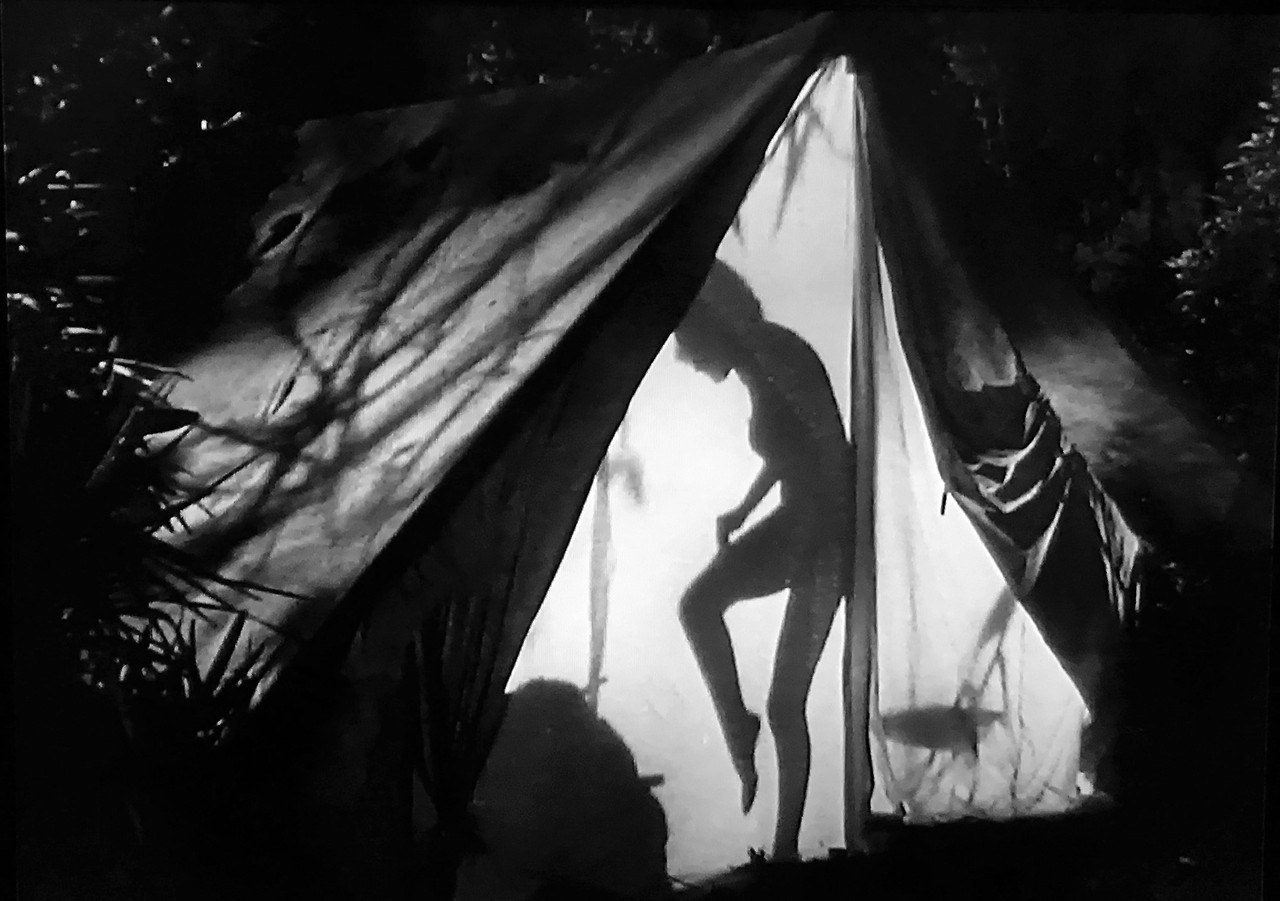 Tarzan and his Mate begins as the story of a safari into a dark corner of Africa by two white adventurers Harry (Neil Hamilton) and Martin (Paul Cavanagh) to retrieve ivory from an elephant graveyard. Racing after a rival group of ivory traders, the two fortune seekers but Martin in particular are brutal with the native porters. They fight off attacks by a hostile tribe and are also attacked by some mountain gorillas before being rescued by Tarzan and Jane. Here it soon becomes apparent that even though Tarzan and Jane are living as man and wife, both Harry and Martin want to lure Jane back to 'civilization'.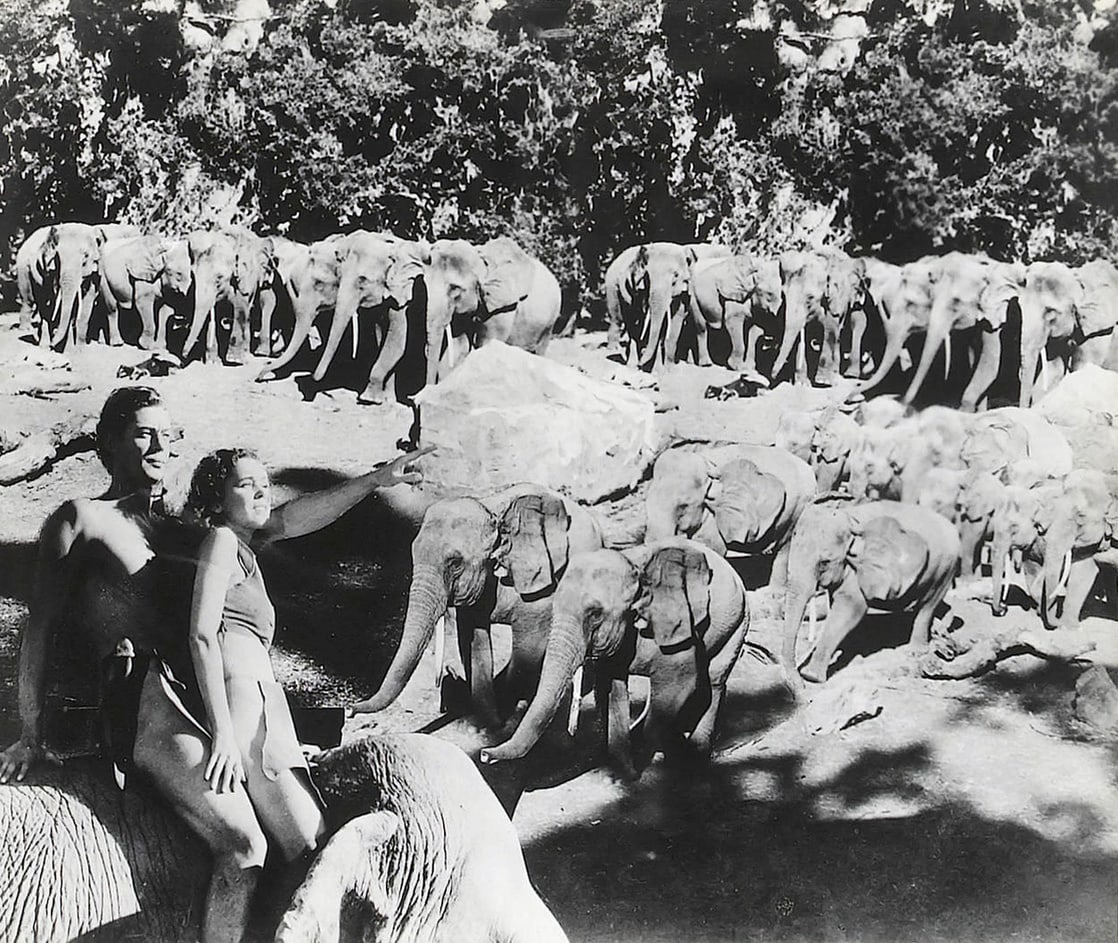 And this is what makes Tarzan and his Mate so good. On one level, it's an exotic action movie which because of its pre-code lack of restrictions, is violent and gory, with lion maulings and impalings and stabbings galore. But those lack of restrictions also allow for a frank display of sexuality. Tarzan and Jane both show off their physiques in not very much costume. And they both also portray a delight in each other's bodies. Civilization is a gramophone and silk stockings, but the jungle is nude bathing and sleeping in tree houses with your lover. Jane is the agent here. She is the one who can decide to go back or stay. And she wants to stay with her man, a postmodern Eve who ate the apple and still found it back to Eden. O'Sullivan plays Jane with such a fizzy zest that her character is witty, sharp and full of a lust for life.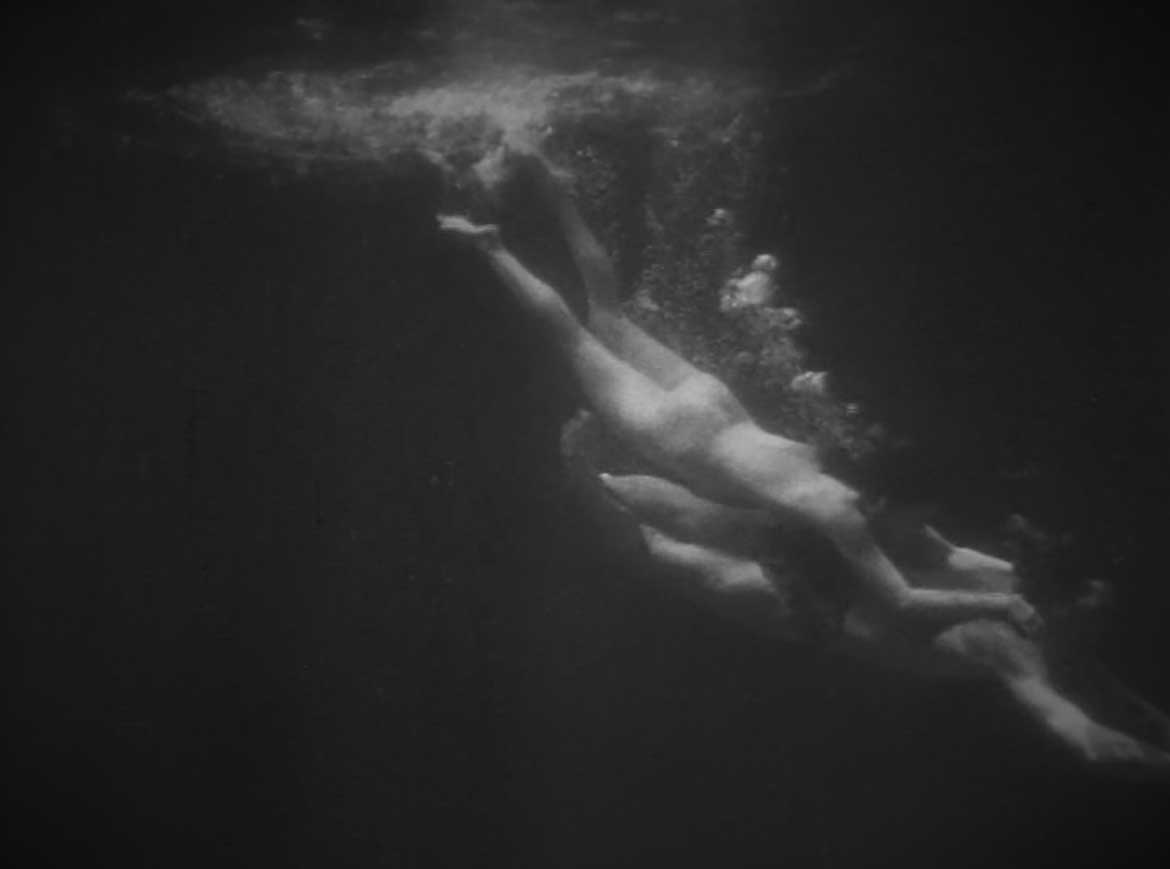 Of course, being made in Hollywood in 1934, there are plenty of elements that have dated. There appear to be a superabundance of trapeze in the jungle and the African elephants look very like Indian elephants with ears stuck on. Worst of all, obviously, is the unquestioning racism that pervades, with the black members of the cast little more than docile porters or savage enemies, both groups to be treated with contempt. The only mitigating factor might be that Martin and to a lesser extent Harry are hardly paragons of imperial heroism. They're motivated by money; have no sympathy for the country and its inhabitants and get what they deserve. There have been many Tarzans, from the Disney cartoon to more recent insipid efforts to relaunch the franchise, but if you ever want to go back to the source, Tarzan and his Mate is the best place to start.
Watch Tarzan and his Mate now on CHILI