Federico Fellini has one of those names that sit in the pantheon of cinema master directors. Charlie Chaplin, Ingmar Bergman, Akira Kurosawa, Andrei Tarkovsky, Orson Welles and Federico Fellini. There are others of course, and you can debate my choices but these were not simply good directors they were people who played a definitive role in forming what me and Martin Scorsese call cinema. Fellini's movies affected how we think about narrative in cinema, artifice, self-reflection, the spectacle, crowds, men and women. Add to that as well he was a fundamental image maker for his native country of Italy. The way we think about Italy today, and the way Italy thinks about itself, is in part determined by the mirrors that Fellini held up through the decades of his working life.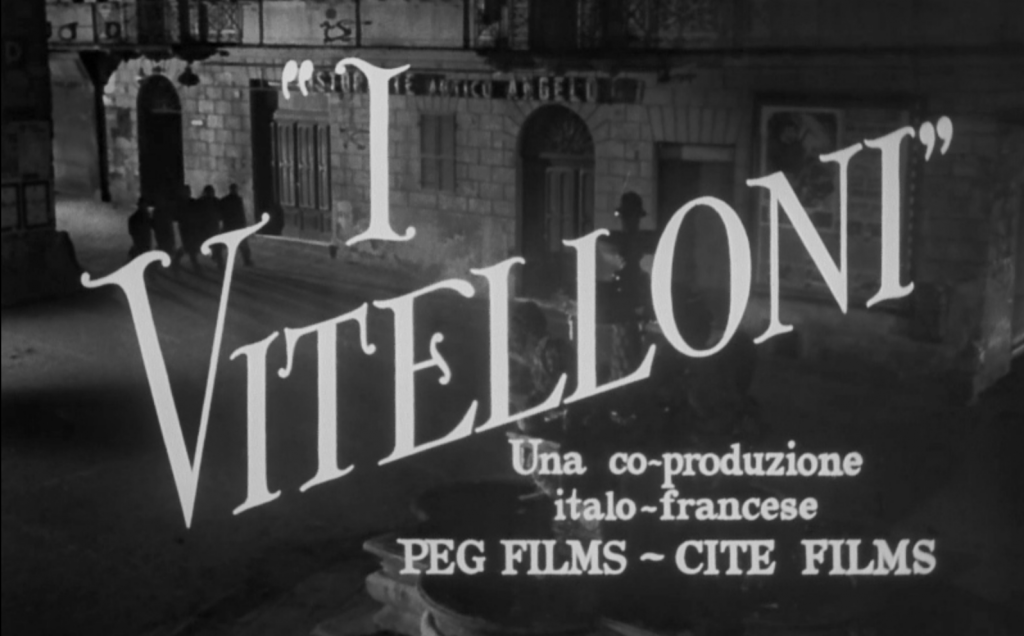 Born one hundred years ago in the coastal resort of Rimini, Fellini was, as Orson Welles observed, a boy from the provinces. He first worked as a cartoonist before moving towards cinema as a scriptwriter. He co-wrote several scripts for Roberto Rossellini, one of the founding fathers of Italian neorealism, including his most famous film Roma Città Aperta. Italy was recovering from the humiliation and devastation of the Second World War and also had to come to terms with the guilt of fascism, which had seen many acts of brutality as well as Italian Jews being sent to the death camps. Neorealism, through films such as Vittorio De Sica's Bicycle Thieves, gave a stark appraisal of the countries social problems, the poverty, the ruined cities, the stagnant lives, but also inevitably lent those ruined lives a hint of glamour via the silver screen.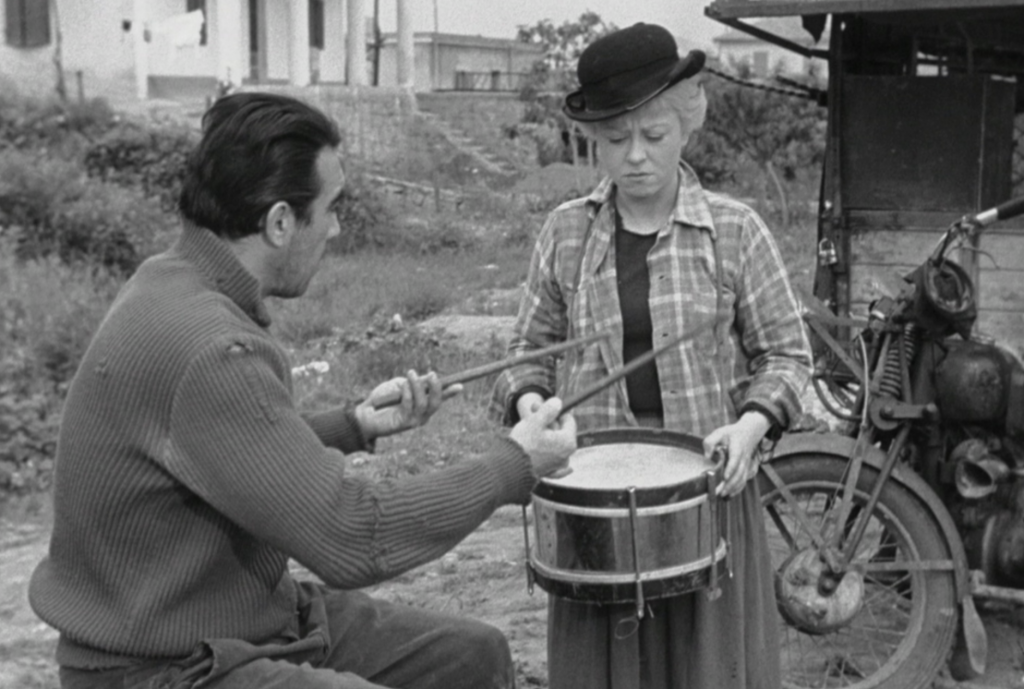 Fellini's first films already stray from the strict neorealistic formula. I Vitelloni tells the story of a group of young men who still live with their parents and don't have anything much to do. They dream of escaping their small town but lack the gumption to actually do it. The film is hilarious and sad, and it had an enormous influence on films such as Scorsese's Mean Streets and even George Lucas' American Graffiti. La Strada starred Anthony Quinn as a circus strongman who buys a young girl to act as his clown after her sister died in the same role. Fellini's wife Giulietta Masina won international acclaim and awards in a role that channelled Chaplin and Keaton but with genuine pathos. She would also star in Nights of Cabiria as a Roman prostitute in an astonishing character portrait.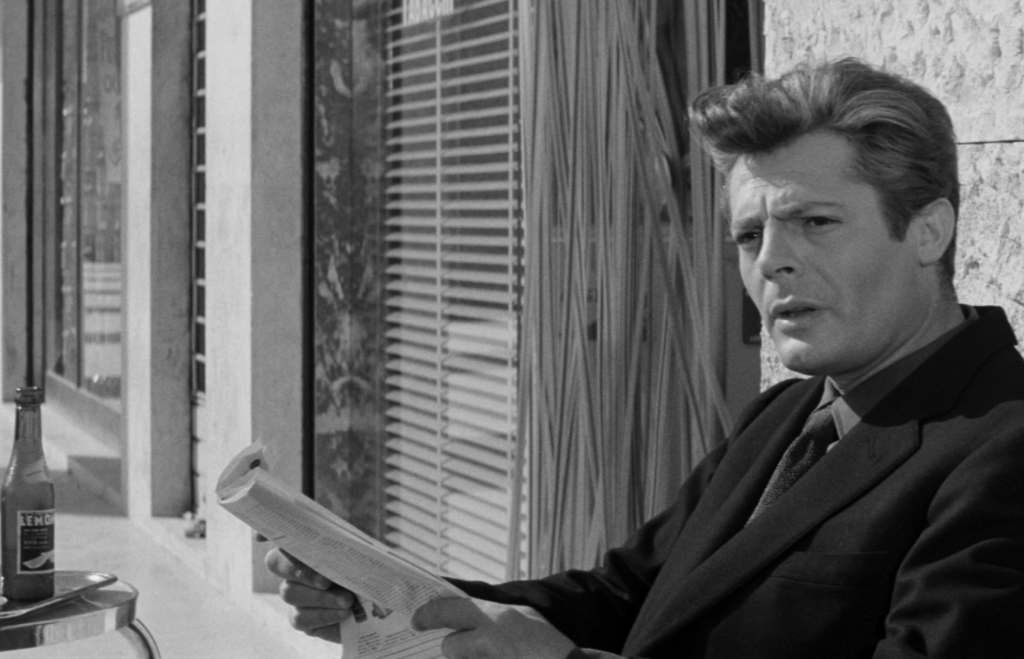 Rome would also be the scene of his international blockbuster La Dolce Vita. Marcello Mastroianni plays Marcello Rubini, a failed novelist turned gossip columnist who flits about Rome in search of stories, sex and meaning. Mastroianni broke out as an international star, Fellini as a name to conjure with and Italy suddenly seemed to be emerging from its postwar doldrums with a new confidence and cool. The 60s started here. His follow up was that perennial bad idea: a film about a filmmaker not being able to think of what film to make. 8 1/2 however is a masterpiece of anxiety, arrogance and memory. Both deeply autobiographical and his most stylistically experimental film yet, its influence is difficult to overstate. The film also marked the beginning of a period of much broader experimental work. From Juliet of the Spirits – again starring Masina – to The Voice of the Moon, his last film, starring Roberto Benigni, Fellini would create a body of work of daring and boldness.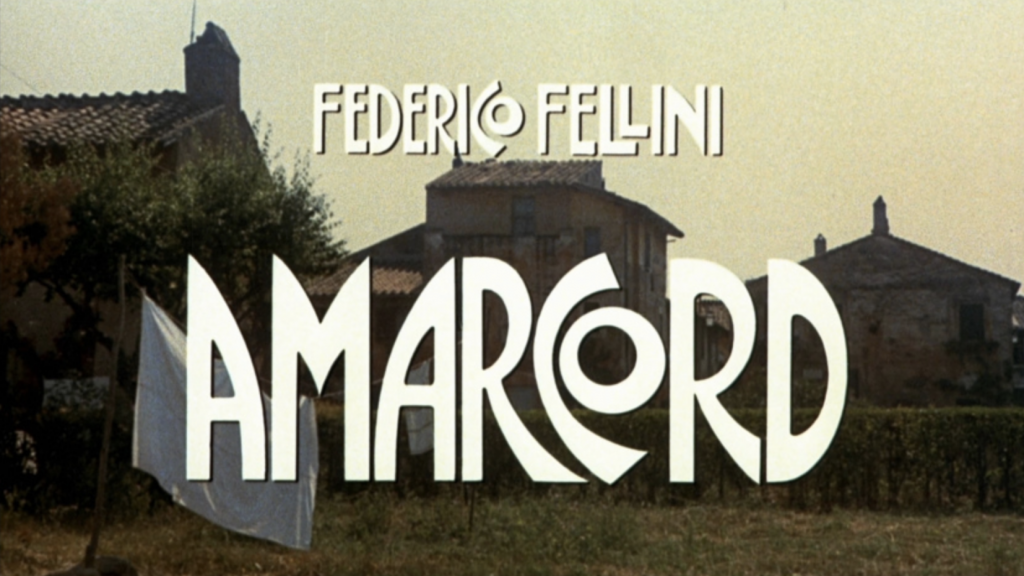 No one ever shot a small town as well as he did in Amarcord, with such sympathy, while still able to see the viciousness as well. No one ever shot large crowds like Fellini, whether on the Via Veneto or in ancient Rome. His interest in the circus was fully explored in The Clowns. His films even began to come with his brand such as Fellini's Casanova, Fellini's Satyricon and Fellini's Roma, as if his version was guaranteed to be a genuinely individual take. Perhaps the most obvious tribute to his lasting legacy  is a survey of the most interesting Italian filmmakers currently working. From Alba Rohrwacher to Paolo Sorrentino, Matteo Garrone to Luca Guadagnino, Fellini's influence is palpable. So Auguri, Federico and long may it last.