Over the years, Australian cinema has created some searing depictions of the suburban criminal underworld, a number of which have been based around real events and larger-than-life characters (The Boys, Animal Kingdom and Chopper spring immediately to mind). But one title from this fascinating sub-genre which hasn't quite received its due as yet is 2011's Snowtown. Named after the South Australian region where a number of victims from an almost decade-long murder spree were found in the late 90's, Snowtown – which was given the annoyingly prosaic title of The Snowtown Murders over the pond – certainly shares similarities with those other films, but it's an altogether more bleak and brutal affair, with little in the way of levity.
In his feature debut, director Justin Kurzel pushes for a chillingly authentic milieu, comprised of ramshackle bungalows with mud-encrusted lawns, the neighbourhoods populated with feral-like children and scheming adults. Unlike the similar terrain in a film such as Debra Granik's Winter's Bone, there's no hidden lyrical beauty to be found in the stark surroundings here – they're as grotty and uninviting as it comes. Kurzel's further commitment to establishing a rawness also filters down to the cast, many of whom are untrained actors, delivering vivid and unflinchingly honest performances, which is the case with lead Lucas Pittaway, who plays a shy, apathetic 16-year-old named Jamie Vlassakis.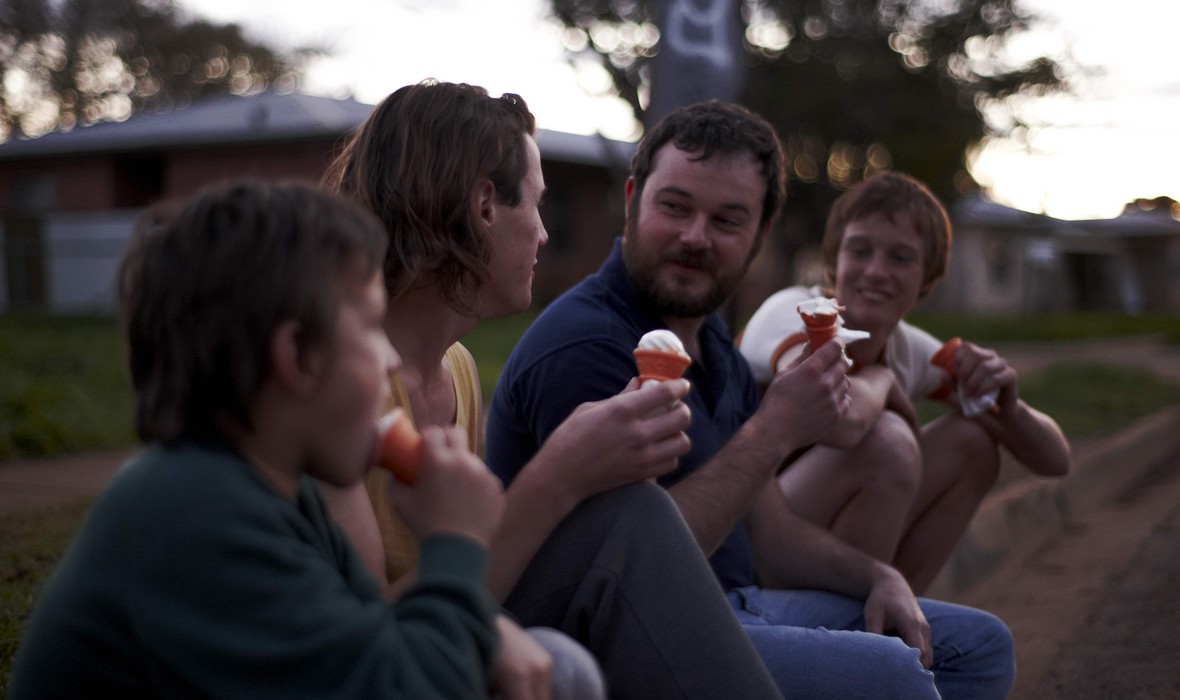 Living in an impoverished single-parent household with his two younger siblings, Jamie's day-to-day life is a miserable trudge, filled with abuse and neglect. But sanctuary seems to appear in the form of their mother's new lover, John Bunting (Daniel Henshall). Out of the three children, it's Jamie who takes an instant shine to the new male in his life, and Bunting reciprocates the trust and warmth being projected, offering a glimpse at the kind of paternal support which has so far eluded the family. Pretty soon however, this new fixture in their lives reveals his true colours to Jamie, and the impressionable, insecure teen falls under Bunting's spell and soon becomes complicit in his murderous lifestyle.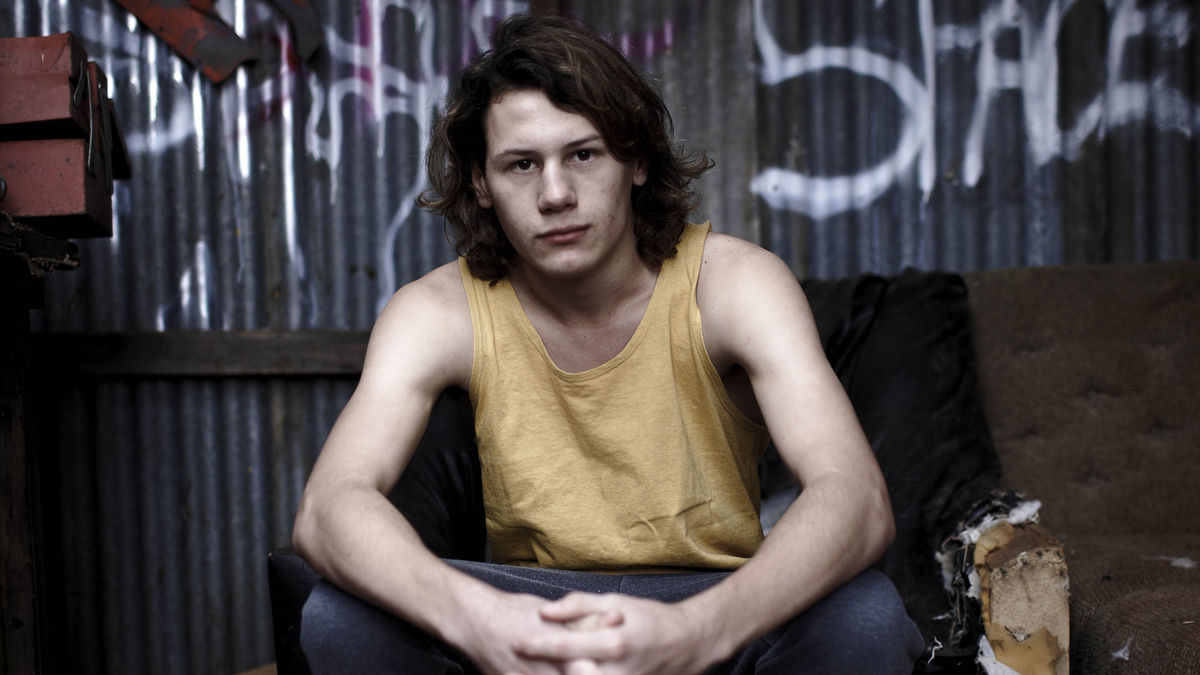 It isn't an understatement to call Henshall's portrayal of this serial killer as one of the most fearsome characters in modern cinema. His bearded and chubby cherub-like features betray the dangerous and sociopathic tendencies bubbling underneath. He's a remorseless sadist who hides behind a bloated and misplaced sense of moral indignation and bigotry, and Henshall's casual personification of a real and tangible evil – played out within those banal surroundings – is truly unsettling. In one disturbing scene, he lovingly demands an innocent peck on the cheek from the youngest of the brothers before, moments later, callously revealing his latest victim to Jamie.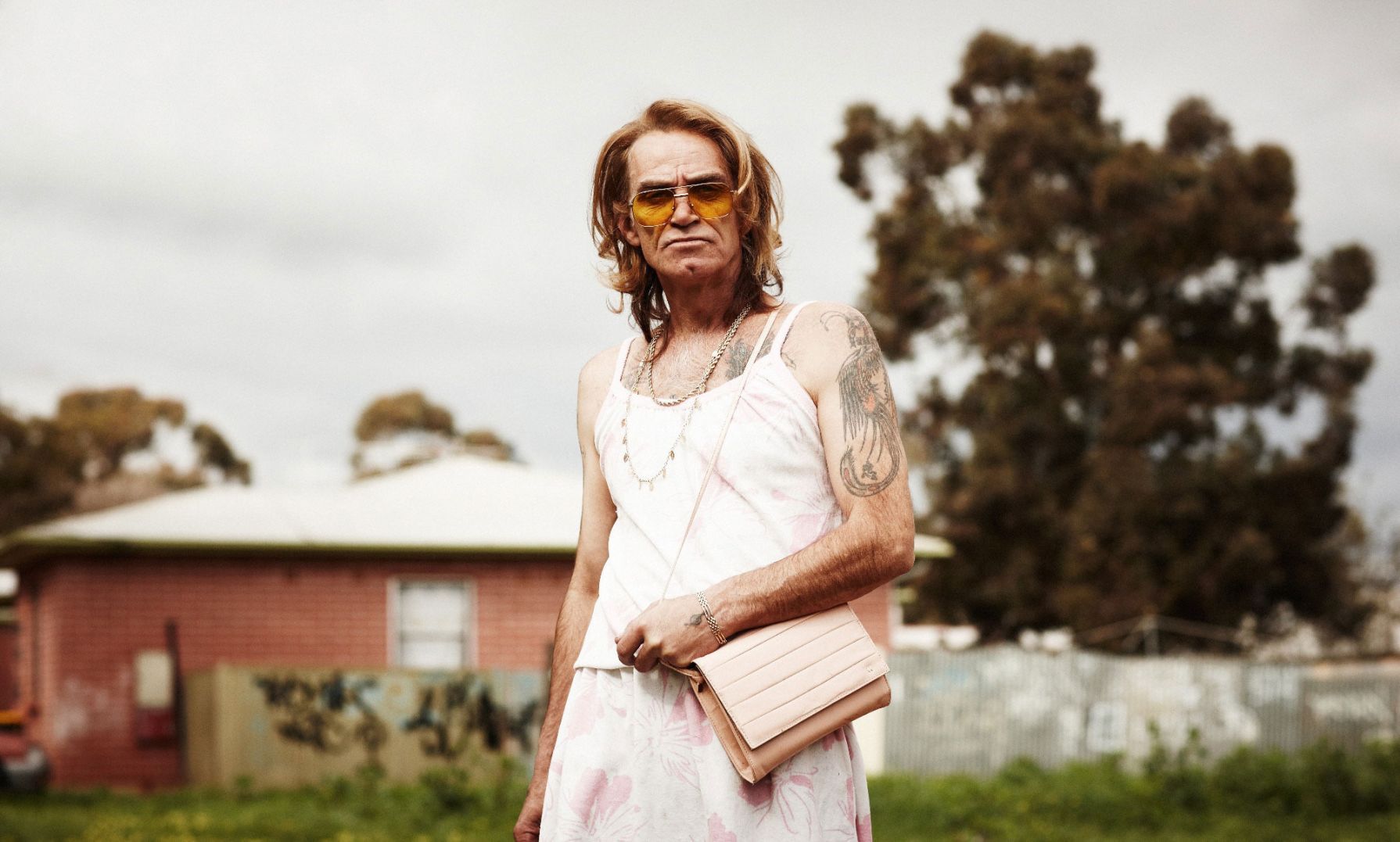 Pittaway is fantastic too, and his transformation from a young, doughy, Heath Ledger-lookalike to a sickly, burned-out adult – emotionally deadened to the horrors around him – is remarkable. Snowtown is incredibly hard going at times, particularly as Kurzel establishes such an unrelenting grimness and populates his film with a collection of characters with zero redeeming qualities, many of them generating a feeling of deep revulsion. The director conjures up a vision of hell on earth which is hard to shake off when the end credits begin, and while the film certainly isn't for everyone, this is undeniably powerful and affecting piece of feel-bad cinema.
Watch the official trailer of Snowtown: