Based on Peter Carey's novel of the same name, Justin Kurzel brings The True History of the Kelly Gang to the big screen. It's a punk rock, gender-bending, sexually slippery version of the tale, the director stating – somewhat tongue in cheek – that «nothing you're about to see is true». The film opens with a figure dressed in a flowing red dress galloping on a grey horse across a landscape of burnt-looking leafless trees. The identity of that rider is revealed later, but the image of the grey horse ridden across a blighted landscape appears more than once.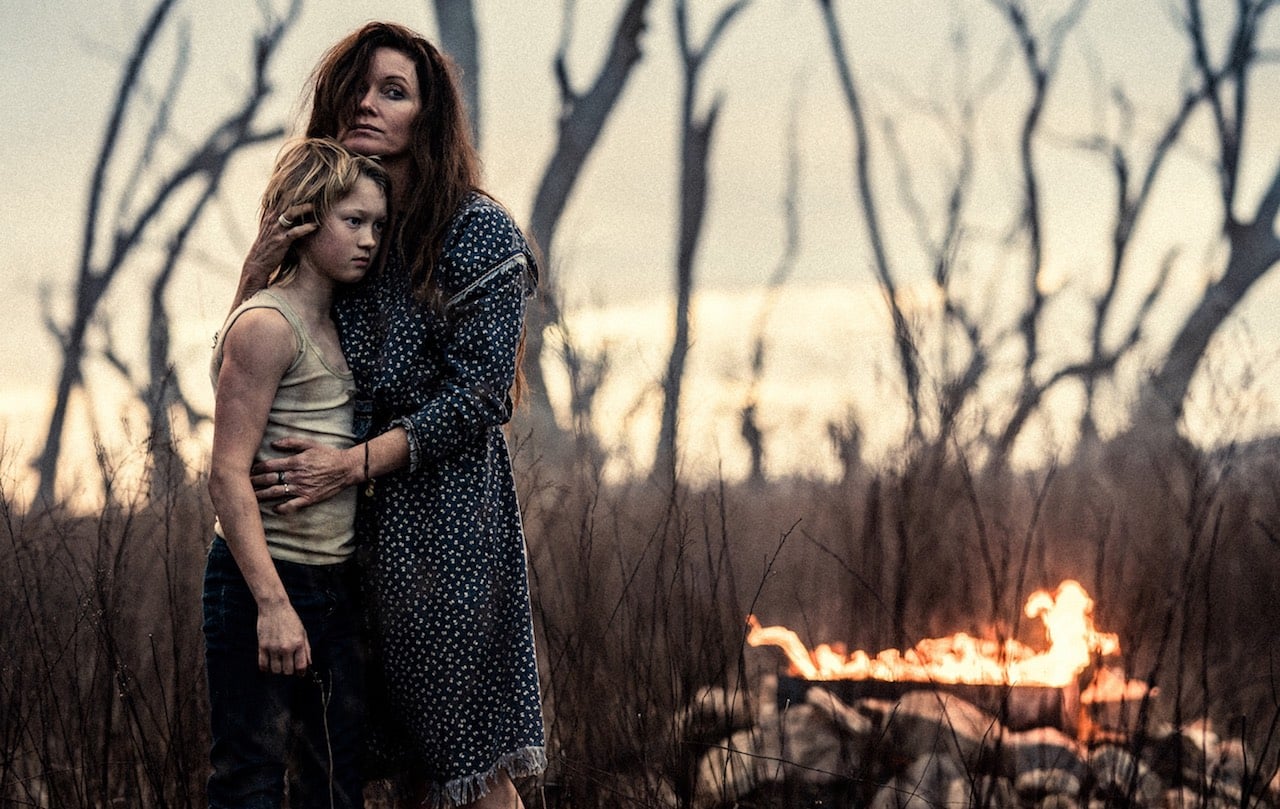 As Kelly's family is Irish, it could be a reference to J.M. Synge's Riders to the Sea, the grey horse of that play symbolising the rider's death. And of course, The True History of the Kelly Gang is the chronicle of a death foretold, for we know that Ned will hang at the end of it. But before he does so, Kurzel depicts the short and eventful life of this antipodean anti-hero. Broken up into chapters, the first of which is «Boy» (carved into an ashen tree trunk), the audience is introduced to young Ned Kelly (an impressive Orlando Schwerdt) and his family, which consists of his drunken father John (Ben Corbett) and mother Ellen (Essie Davis), plus a small assortment of siblings. Dad is an unreliable breadwinner and mum makes ends meet by selling poteen and herself to the locals, including Sergeant O'Neil (Charlie Hunnam).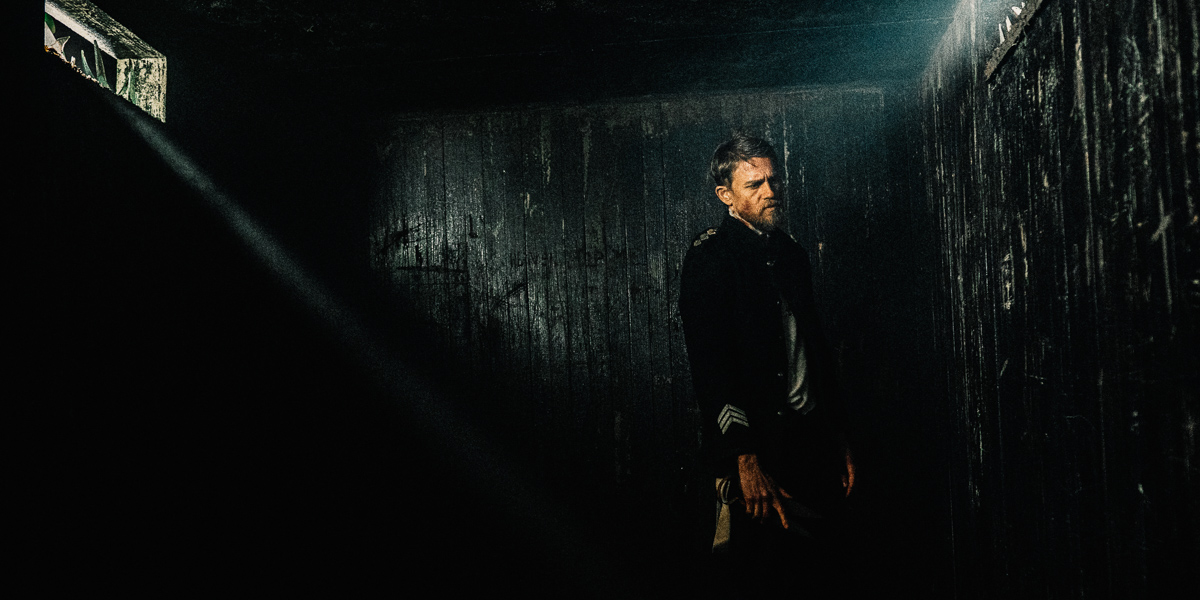 Much is made of Ned's Irish roots and the injustices meted out by the British onto his people and his family. Grandpa was sent to Australia by the English and the local law enforcers are no more sympathetic to the Irish than they were back home. Ellen reminds Ned that he is a«son of Sadhbh» and there is much mythologizing throughout as though laying the ground for Kelly's future legendary status. When dad dies, Ned is sold off to one of Ellen's beaus, 'bushranger' Harry Power (Russell Crowe, enjoying himself immensely), in reality a thief. Power wants to make a man of Ned, goading him into committing a serious crime. And so begins Ned's life as an outlaw, with a brief hiatus as a bare-knuckle boxer.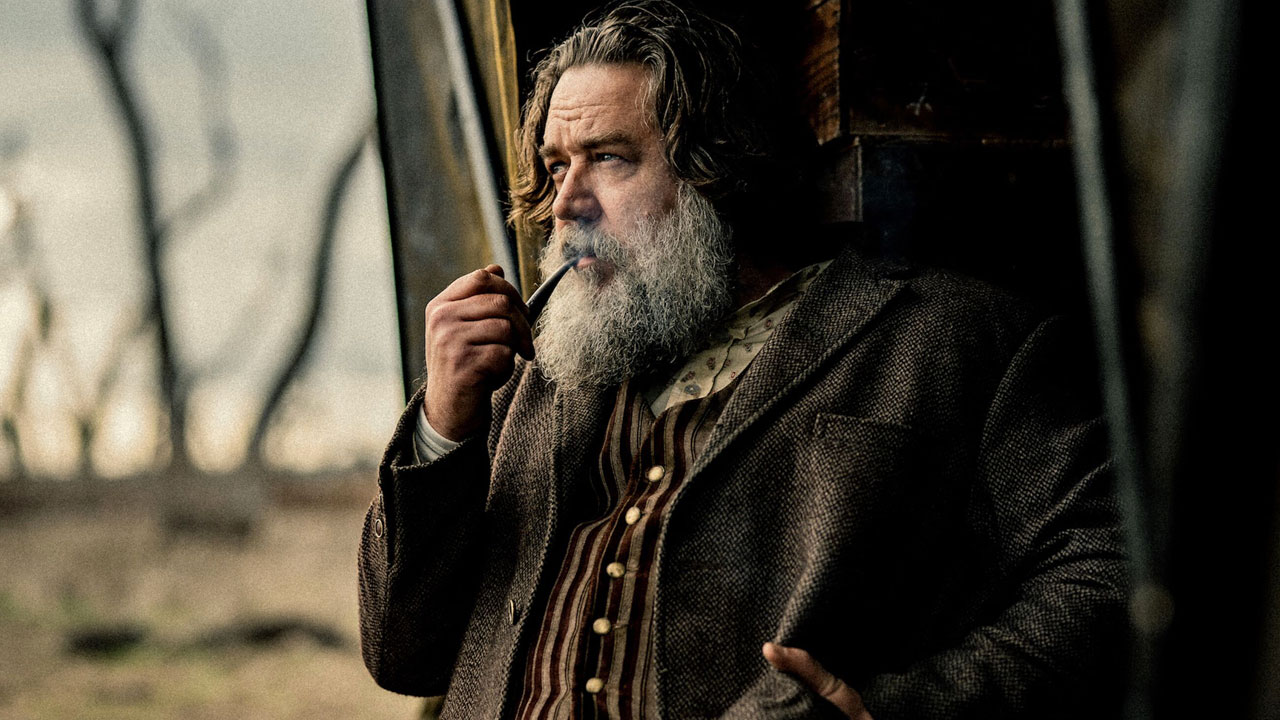 The following chapter sees the prodigal son return: young Ned has turned into George MacKay, who looks like he's walked off the set of a Shane Meadows film. A Union Jack hangs against gaudy floral wallpaper, women wear dresses that look like bridesmaid's outfits from another era and MacKay is decked out in a faux military costume. We appear to be in the 1970s. It's at this point of the story that Kelly runs into Constable Fitzpatrick (Nicholas Hoult), who's taken over from Sergeant O'Neil. Hoult is an absolute treat in this comedy villain role (of which we had a taste in The Favourite). The two men meet at the local brothel, Fitzpatrick dressed in nothing but socks and garters. There is a scene in which Fitzpatrick is menacingly holding a baby that allows Hoult's skills to shine. Fitzpatrick's cruelty also allow him to see Ned more clearly than anyone else and to read relationships and scenarios better than any other character.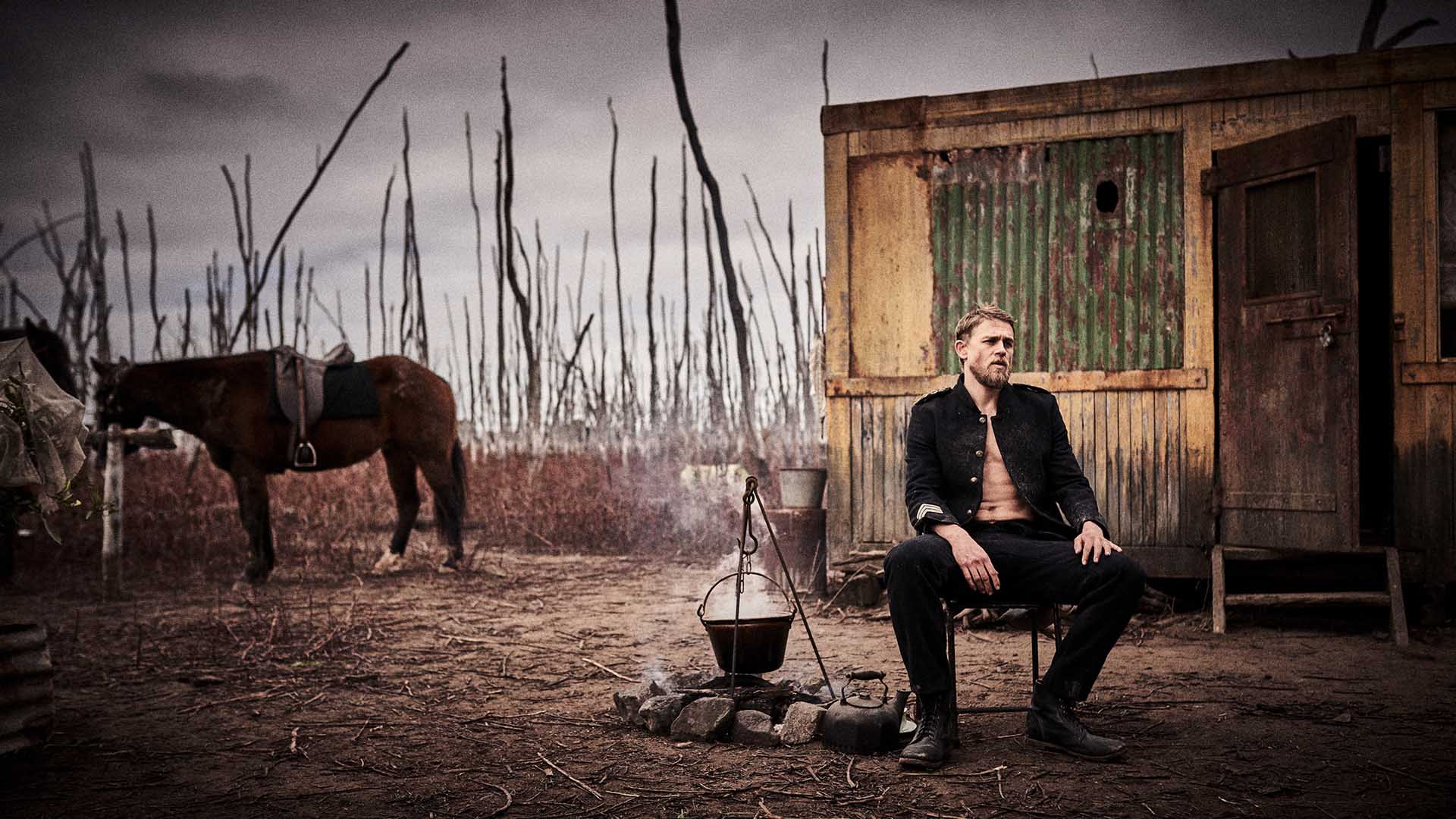 While Kurzel has taken some artistic licence in representing Kelly's life, some of the most surprising elements, such as the dress wearing, is actually based on factual events. So too are the rescue of a drowning local boy and subsequent awarding of an embroidered sash, Kelly's letters chronicling his life, the hostage taking and the DIY armour. Basically, all the most incredible and unbelievable elements viewed in the film are actually true. The True History of the Kelly Gang is a frenzied account that is high octane and visually inventive and immensely watchable. Girls dress as boys and boys as girls. You're never quite sure who is attracted to whom and where new sexual alliances will arise. Eras are blurred thanks to costume and music. Strobe lighting is used twice to stunning, mad effect. And the gang members are genuinely disconcerting in their dresses, while their suits of armour recall both medieval knights and steelworkers, MacKay's wide-eyed stare shining manically through the visor.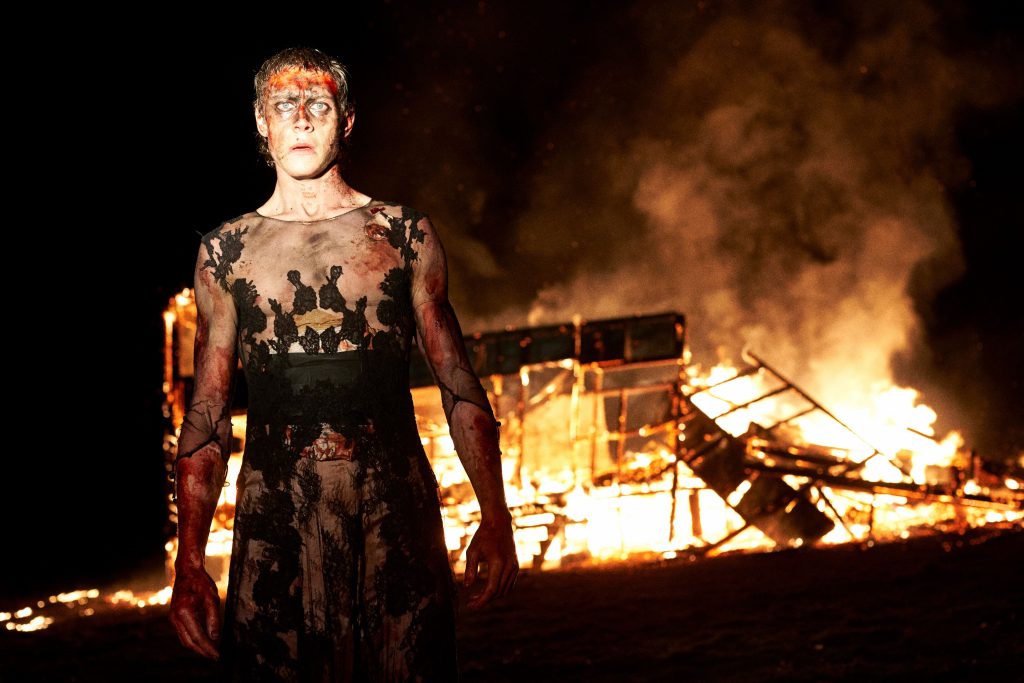 MacKay is a fresh-faced, skinny-jeaned Ned (Kelly's famous beard didn't make the cut) who captures the young man's loss of innocence and struggle with his outlaw role. When he rises up naked to embody his final incarnation as the Monitor, I was reminded of Ralph Fiennes in Red Dragon: this is a man undergoing a metamorphosis before our eyes, rising up reborn as a leader with a mission, albeit a confused one. Ned and his gang are not particularly likable, despite the villainy of their adversaries and the gang's deprived backgrounds. That's not necessarily a bad thing as it helps set Kurzel's Ned Kelly apart from the umpteen previous versions. This is no noble Robin Hood tale, more a story of a desperado whose destiny was mapped out for him by the accident of his birth and who allowed all that mythologizing to go to his young head, leading to his ultimate ruination.
True History of the Kelly Gang will be released on February 28th