Newton's Third Law dictates that for every action, a reaction. For every atom of energy expended, a consequence. Some consequences, however, are irrefutably grander than others. In the case of Italian author and journalist Roberto Saviano, the consequences to his actions have reverberated seismically not only with regards to his own life, but Italian culture and beyond.
"I miss the carefree, easy life that I had when I was 26, before all these nightmares began", he reflects sombrely. We are sat in the depths of the lower ground floor of Berlin's Movenpick Hotel and the nightmares that he references are the threats on his life ever since his 2006 expose of the Camorra was published. The book, Gomorrah, was a sensation, selling in excess of 2 million copies in Italy alone and spawning both a film and a television series.
We are here to talk about La Paranza dei Bambini (English title: Piranhas), the film based on his book of the same name, which charts a group of teenagers sliding irreversibly into a life of organised crime; through ambitions that are too idealistic, fearlessness too feckless and subsequent fate all too desperately tragic. If this is a barometer of modern Naples, then the signs are worrying.
"We are now witnessing Camorra 2.0, in a way", Saviano observes. "Up to twenty, thirty years ago, the prevailing rule was to be very well known in your own area and to be totally unknown outside the boundaries of your turf. Nowadays, the young generation are willing to be traced by the police. They want to be recognised as existing through the social media networks. They are on Instagram and Facebook, etc.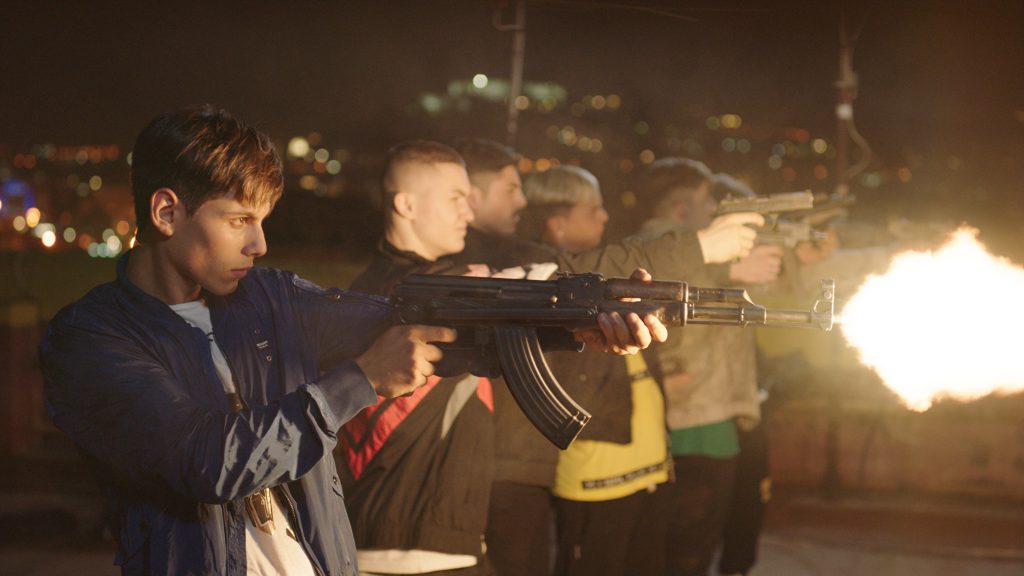 "They even sign their accounts. They not only put their name and surname, but a code made up of numbers and letters that mean that they belong to 'La Paranza dei Bambini'. It is similar to what was done by the Mara Salvatrucha (international crime gang first formed in Los Angeles) where they tattoo their own faces, willing to be recognised, claiming a belonging to that organisation."
Ever since Gomorrah was released, Saviano has had to live under police protection, including stints in New York (he doesn't divulge his current location). Recognising the sacrifices that he has made in order to stay alive, I have to ask: has it all been worth the price that he has paid?
The answer is heartfelt and dolefully delivered. "No, of course it was not worth it", he says. "Every human being has the right to protect his life and the life of the persons that are close to him and I managed to ruin not only my life but that of my family as well. It's a big weight to carry".
What has been the biggest sacrifice? "Having to justify every day the fact that I am still alive", he reasons. "Because what happens in Italian public opinion is that it is split between those who believe that I have a life sentence hanging over my head, and those who believe that I am an imposter. Those people say, 'If the mafia really is afraid of you, how comes you're still alive? How comes you're not dead already?'"
He pauses for a moment before carrying on. "It is a hideous thought. Because it equates to saying that the mafia is invincible." He continues. "I believe in the value of shedding light and of solidarity. I think these two practices can weaken it."
And with this he references crusading Italian judge and prosecutor Giovanni Falcone who spent his life, up until his assassination in 1992 at the age of 53, trying to prosecute the mafia. "I concur with his judgement. Before he was killed, he said, 'Italy is a very happy country, where you are very believable when you are dead'."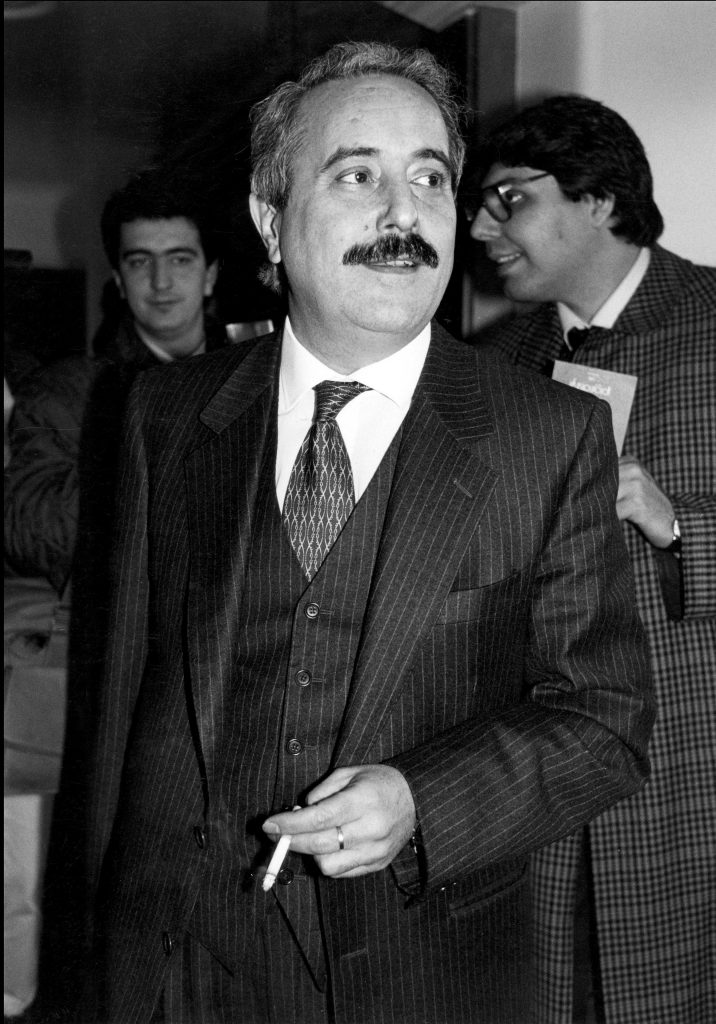 Conversation turns to politics. Saviano holds a stark view over the prevailing winds in his home country. "I think that Italy should be a reason for concern for Germany, France, Spain and even Israel. They could hold a mirror up to our country and see their future".
"I was quite astonished that no democratic state has activated their diplomatic channels to make a statement or take a stand over the fact that our Minister for Interior Matteo Salvini is always wearing a police uniform. And he does so in his daily life, not just on special occasions – that is something that has not been seen since the end of the Second World War!" What does this say to him? "That a so-called democratic politician is sending out the message: 'if you have a problem with me, you have a problem with the police'."
By the time the Berlin Film Festival concludes, Saviano, alongside co-screenwriters Claudio Giovannesi and Maurizio Braucci, will have been garlanded with the Silver Bear for Best Screenplay for La Paranza dei Bambini. In truth, the film is slickly-told and executed with a directorial flair that does justice to Saviano's gritty story, and a worthy addition to Italian cinema's contemporary canon.
What were Saviano's aims for this film? "To show that these kids share exactly
the same wishes as all teenagers in the western world: to have cash, social media followers, and to be good looking."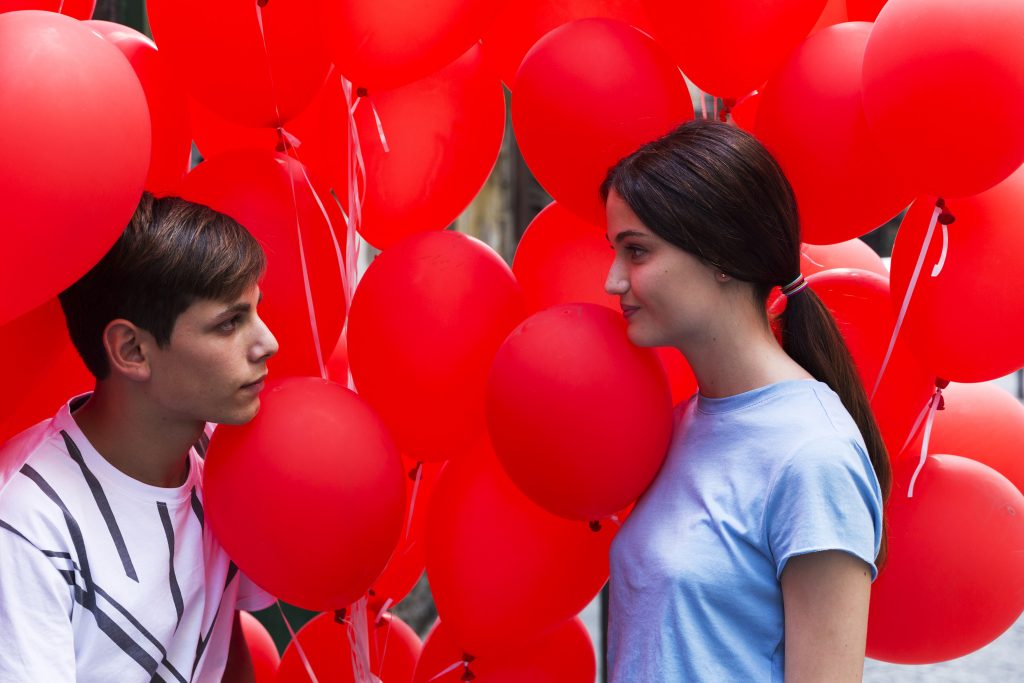 "They are not animals. They are not beasts. They're just young kids that wish to be loved. This is food for thought for all of us. We must ponder on how we build our world. If we continue to allow people who have the most money and most material wealth to win we will always be ruled by wars."
With that, our time is up. As I head out of the basement of the hotel, I pass the security detail that constitutes Saviano's day-to-day life. A life of restricted movement and compromise. A world far removed from my own.
The fresh February air hits my face and as I amble back towards the melee of the Berlin film festival I reflect on our meeting. In a world where it seems all too many talk the talk and do not walk the walk, Saviano is a martyr to the cause of law, order, equity, fairness and justice. If only there were more cut from his cloth maybe the scales would tip. Much to admire. And the film isn't too bad either.
La Paranza dei Bambini (Piranhas) had its World Premiere at the Berlin Film Festival where it played in Competition. It was released in Italy on 13th February 2019 and will be released in the UK at a later date.