Looking at a picture of Robert Aldrich, he looks like a fairly nondescript man. On the heavy side with heavy framed glasses that tend to blot out the eyes and with hair slicked back with not so Dapper Dan hair oil. And many have mistaken his output as similarly nondescript. A journeyman director without a particular style or topic enjoying occasional hits largely because of the talent on screen. But this is just not so and even a brief glance at his filmography will show the breadth and depth of his output with some brilliant hidden gems among the glossier product.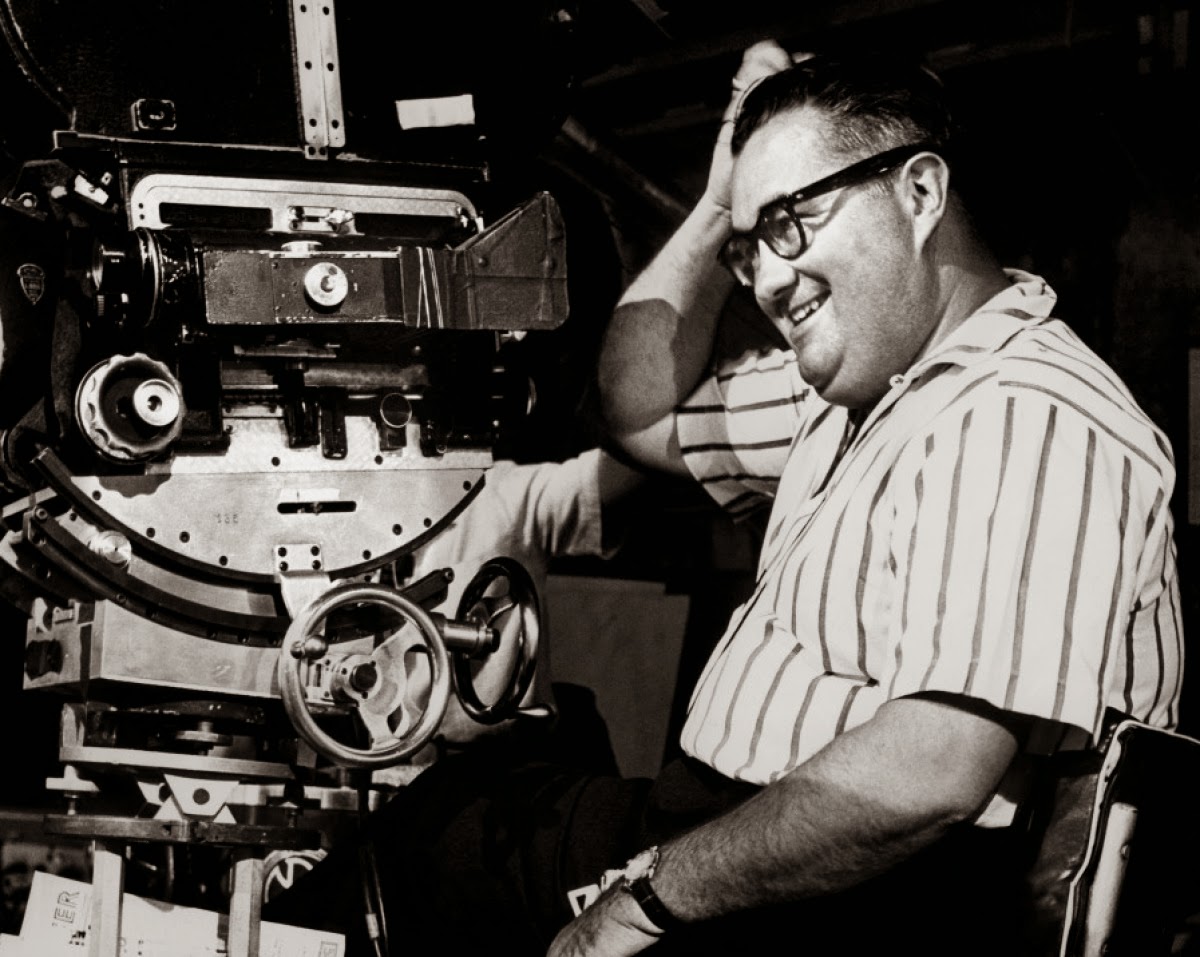 Born into money, Robert Aldrich nevertheless took a lowly job at RKO in order to learn his trade. After years of working at the elbows of some of the most talented directors – he ADed for among others Jean Renoir, Charlie Chaplin and Joseph Losey – Aldrich turned to television and struggled to break into movies, despite his connections. When he finally did, it was largely due to Burt Lancaster who hired him first for Apache and then for Vera Cruz, both released in 1954. They were hits and Aldrich now had the skills and the means to set up his own production company so he could pursue his ambitions free of studio interference.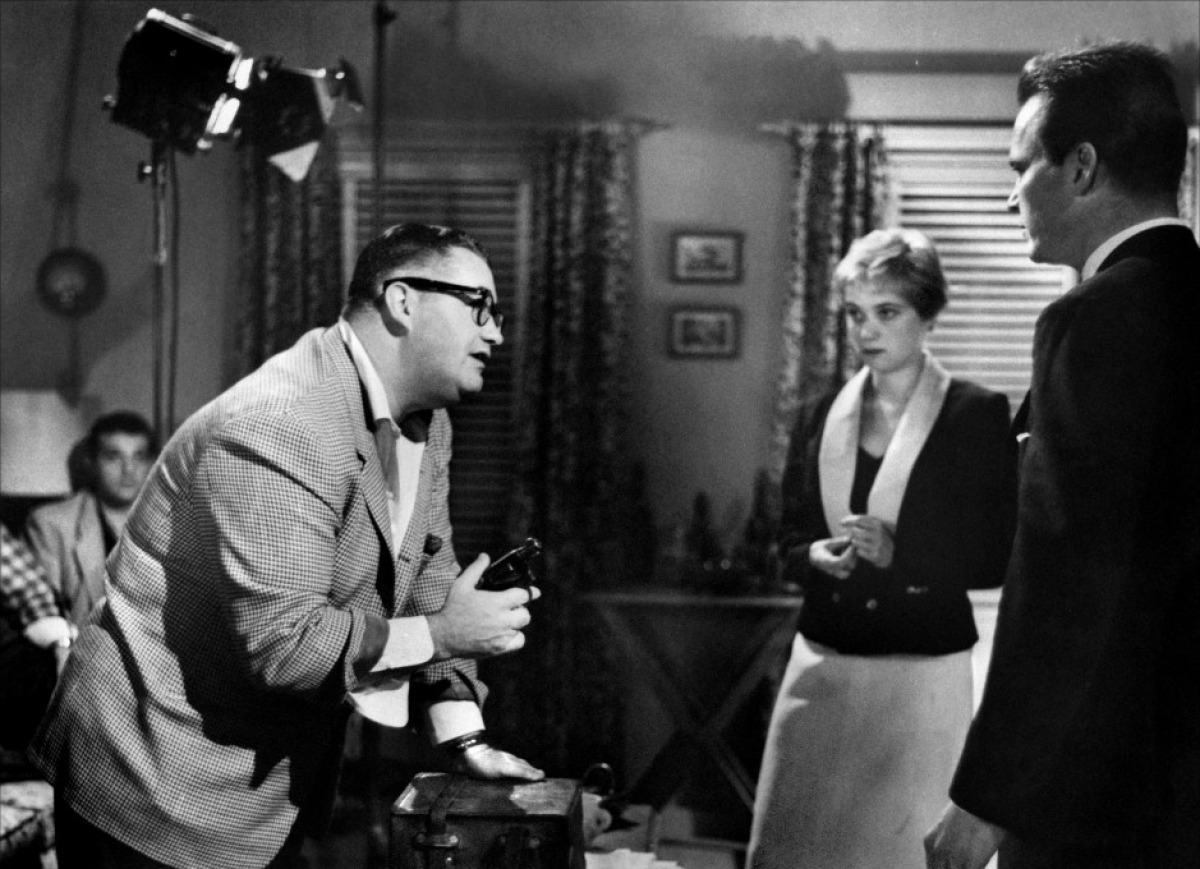 Kiss Me Deadly is a late arrival into the film noir genre, but is perhaps one of its most daring entries. Playing on Cold War paranoia, the film's glowing suitcase MacGuffin would influence Alex Cox's Repo Man and Quentin Tarantino's Pulp Fiction. It's as hard boiled as cinema gets and Aldrich is at the height of his powers, throwing everything at the screen. Its high octane cynicism is also notable, something that would intensify even further with his stab at Hollywood The Big Knife, starring Jack Palance as an actor trying to free himself from the studios but who has a secret hidden in his past.
Palance would also star as the heroic soldier in Attack!, a Second World War movie that portrayed an incompetent and cowardly officer causing the deaths of his squad. It is typical that Palance – who would become famous largely for bad guy roles – was cast as the doomed hero. He would star once more in Aldrich's Ten Seconds to Hell, a brilliant and too little known film about bomb disposal experts defusing bombs in the ruins of postwar Berlin. It's like The Hurt Locker before The Hurt Locker.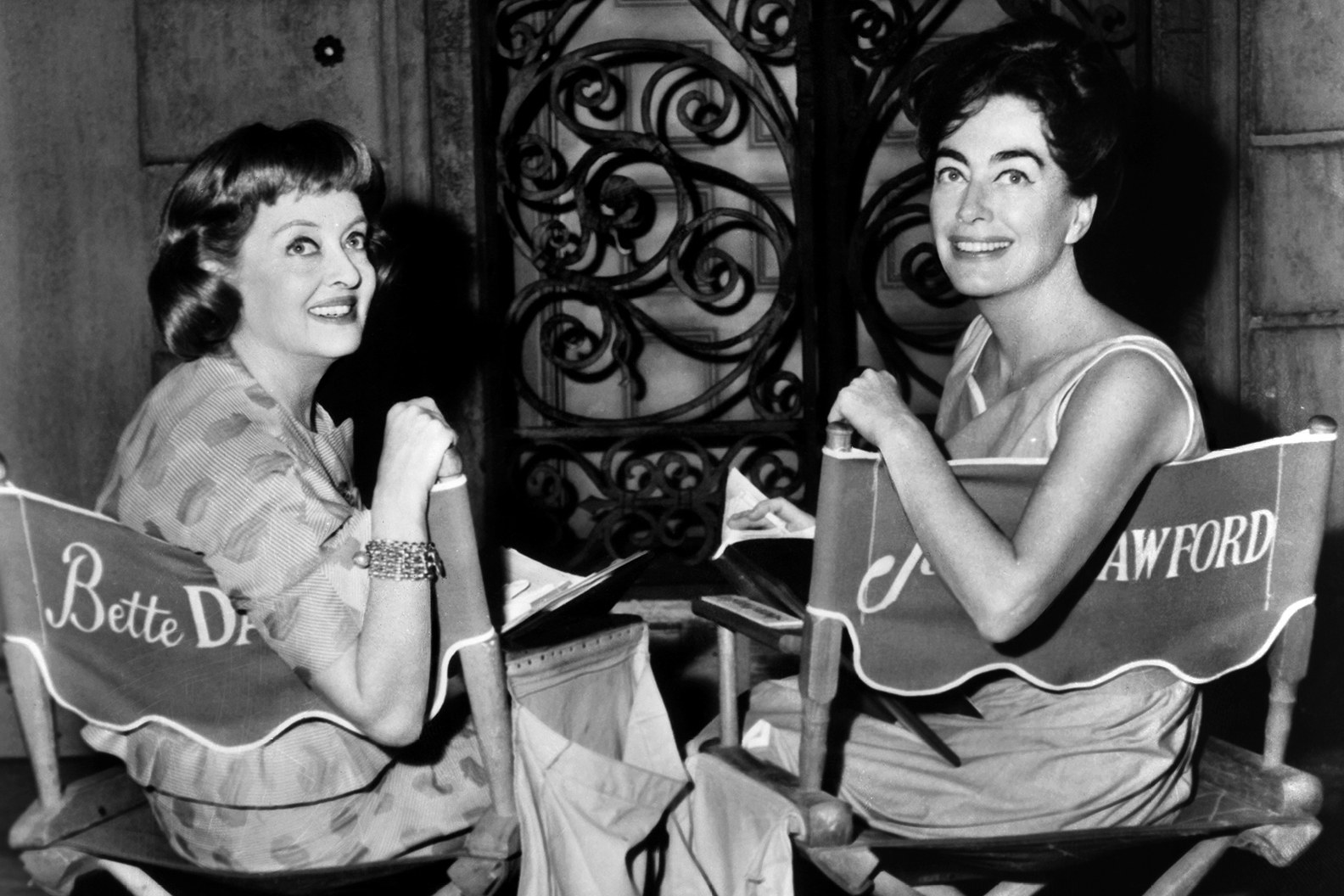 So far Robert Aldrich had carved his career from depicting men – Lancaster, Lee Marvin, Jack Parlance – in high tension situations, but with Whatever Happened to Baby Jane? he put himself between two of the biggest divas of Hollywood – Bette Davis and Joan Crawford – which launched the psycho-biddy subgenre and served as inspiration for the TV miniseries Feud. But Aldrich soon returned to his more masculine territory with a Rat Pack movie that he later disavowed, then the James Stewart starrer Flight of the Phoenix followed by his biggest hit in 1967 The Dirty Dozen.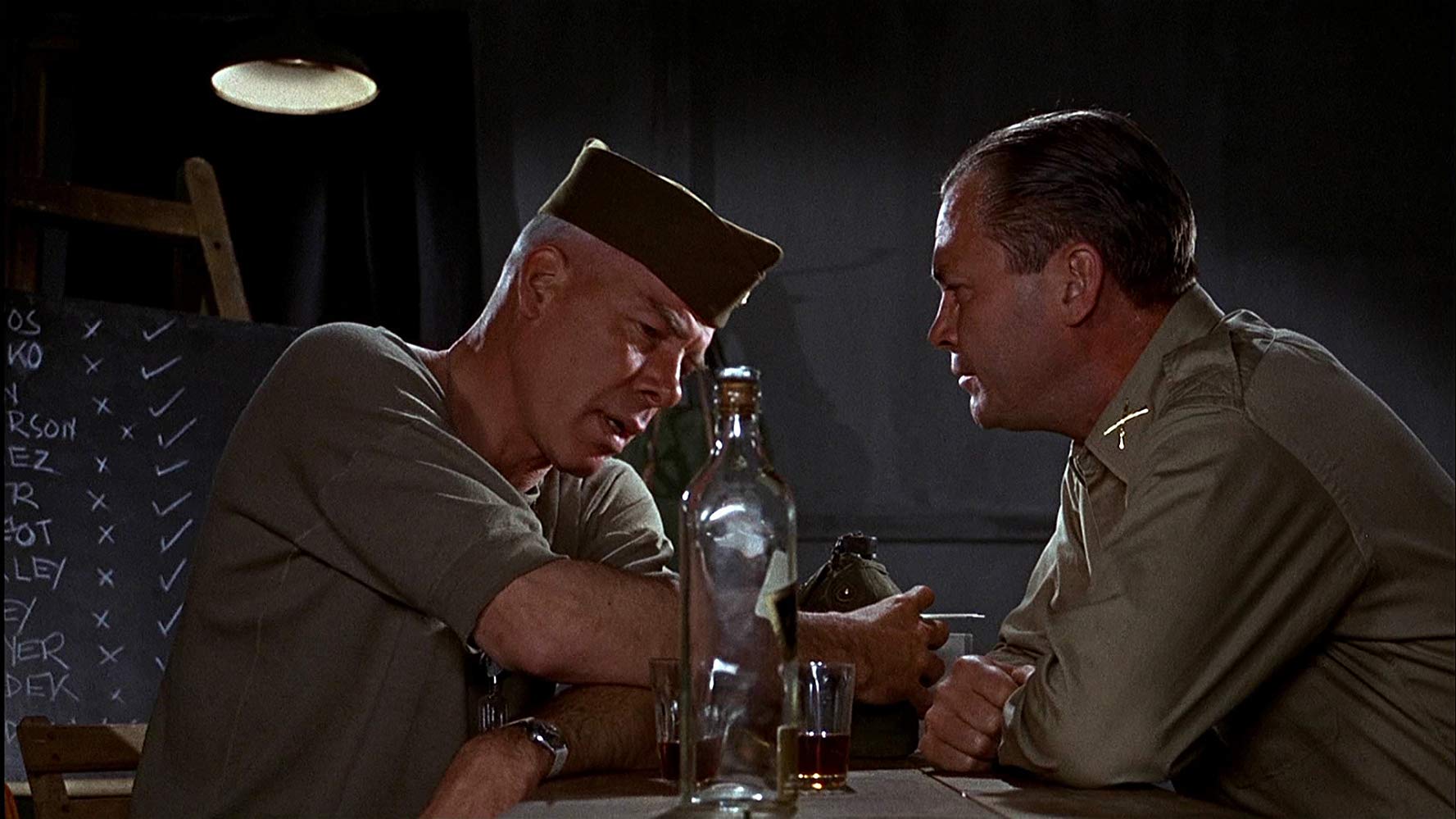 The latter stinks to high heaven of testosterone, but Robert Aldrich was not a bone headed celebrant of the male nor an outright misogynist like Sam Peckinpah. The Dirty Dozen continues Aldrich's cynical view of war with a band of murderers and rapists sent on a suicide mission, led by Lee Marvin. The box office success led him to strike out once more, buying a studio and going out on his own again. In 1968, The Killing of Sister George garnered controversy with its open depiction of lesbianism.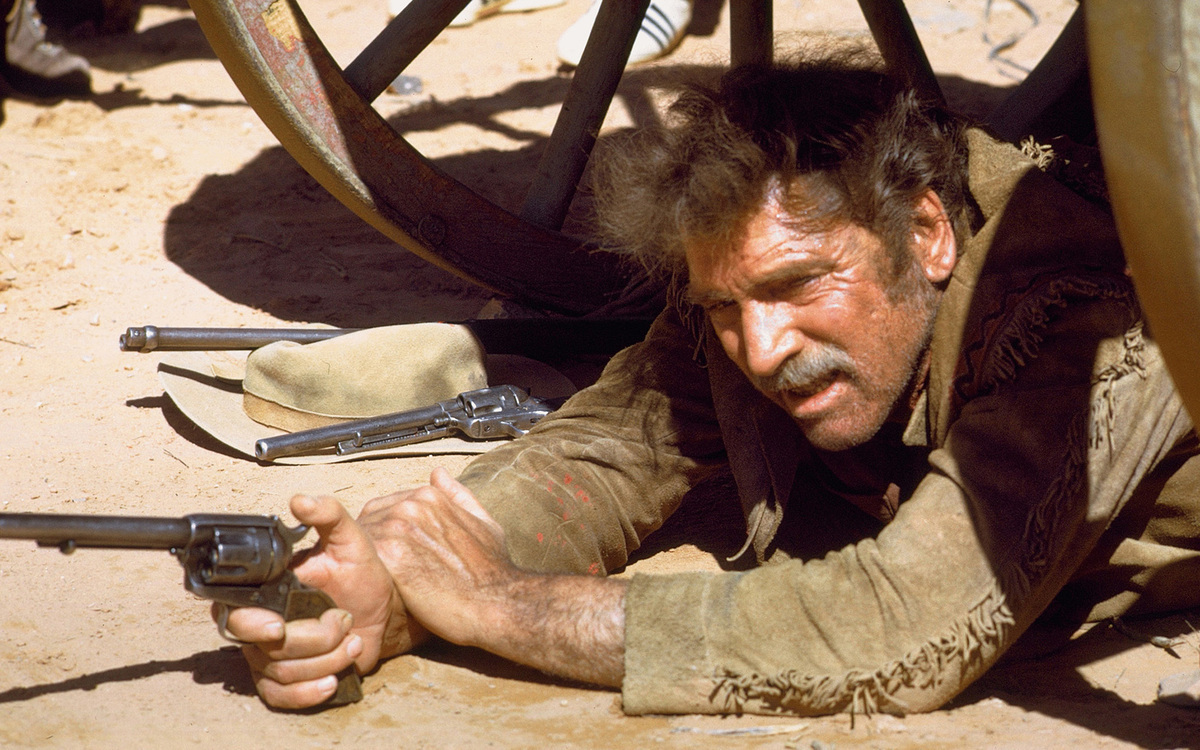 Aldrich's cynicism and his willingness to experiment allowed him much greater flexibility than many directors of his era. In the early seventies he would work again with Lancaster with the revisionist western Ulzana's Raid which shows the hunting of Indians who have gone off the reservation as a parable of the Vietnam War. It was one of Burt's finest performances and a brilliant western. Aldrich had come out of the popular front time of Hollywood and his sympathies leaned distinctly left. In Emperor of the North Pole Marvin plays a depression era hobo who hops a railroad car on which Ernest Borgnine is a psychotic railroad guard.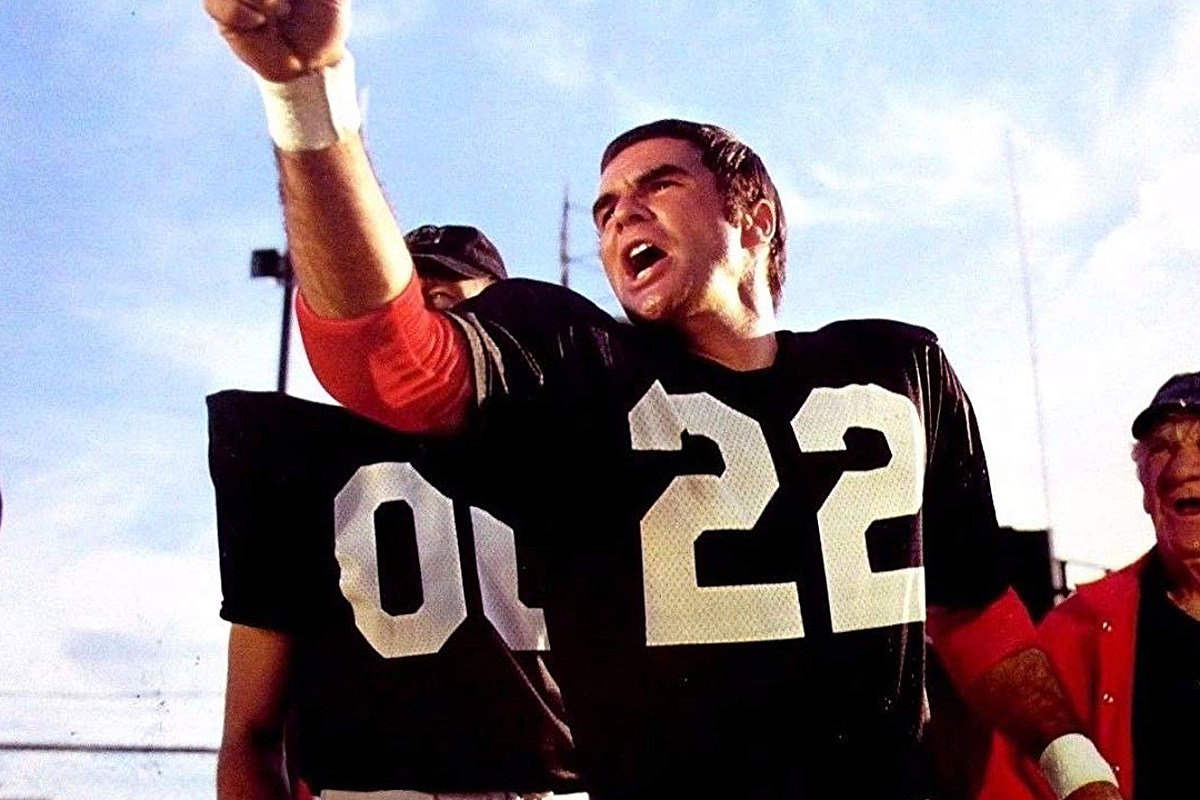 Another Burt – Burt Reynolds – was now recruited and in The Longest Yard and Hustle created popular entertainment that still retained Aldrich's jaundiced view of authority and the corruption of power. The latter is a neo-noir worthy of comparison to Chinatown. His last film with Burt Lancaster was 1977's Twilight's Last Gleaming, a cross between Die Hard and Dr Strangelove. Lancaster plays a disillusioned general who seizes a missile silo with a band of criminals and threatens to launch the nuclear weapons if the government doesn't release the cover up behind the Vietnam war.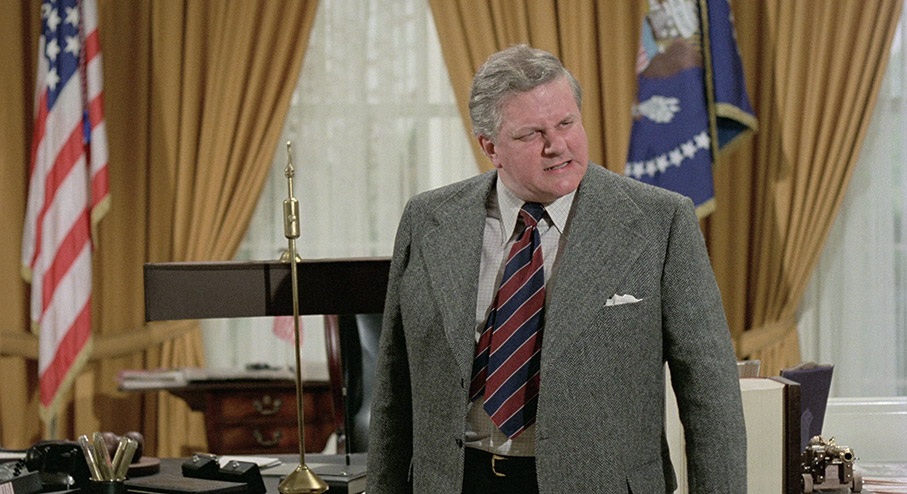 It is a deeply pessimistic film, frequently employing split screens to follow the action in the silo and the attempts to retake control. Despite having such a broad CV that included war films, westerns, comedy, noir and melodrama, Robert Aldrich was remarkably consistent in the world view he projected and the quality he maintained. He made tough, intelligent, witty films about people being ground down by uncaring immoral power. They were frequently men driven to their ends; sometimes women victimized but surviving.