Benedict Cumberbatch has made a good living from playing posh, brilliant men who for one reason or another are on the margins of society: in The Imitation Game he played Alan Turing, the genius mathematician so shabbily treated by his government; in Dr Strange he is a brilliant neurosurgeon with superpowers (and a super cape), and he is most famously the eponymous detective in Sherlock. Another trait that Cumberbatch adds to his roles is humour. With the limited event series, Patrick Melrose, it looks like we are going to get the latter in spades.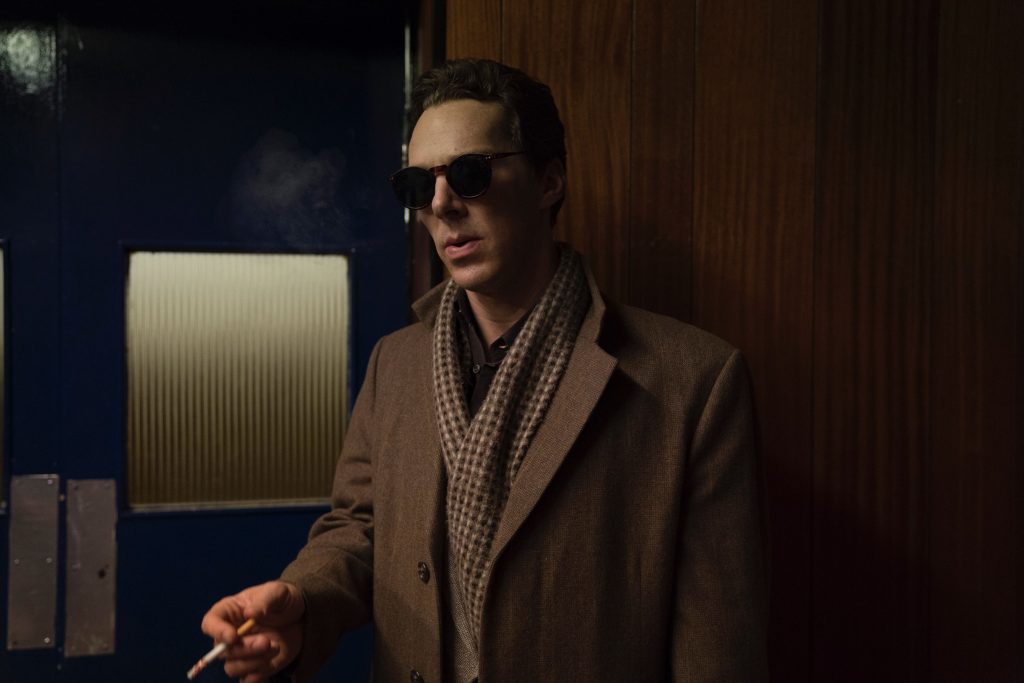 Based on the Edward St Aubyn novels, Patrick Melrose (released on Showtime on 12 May) is divided into five episodes – one for each book – and follows the fortunes of a young upper-class British man from his unhappy childhood, through his early adult life, up to his marriage and fatherhood. Along the way, Patrick endures horrific abuse at the hands of his father David (Hugo Weaving), the erratic attentions of an abused mother (Jennifer Jason Leigh) and an awful lot of class-A drugs and alcohol.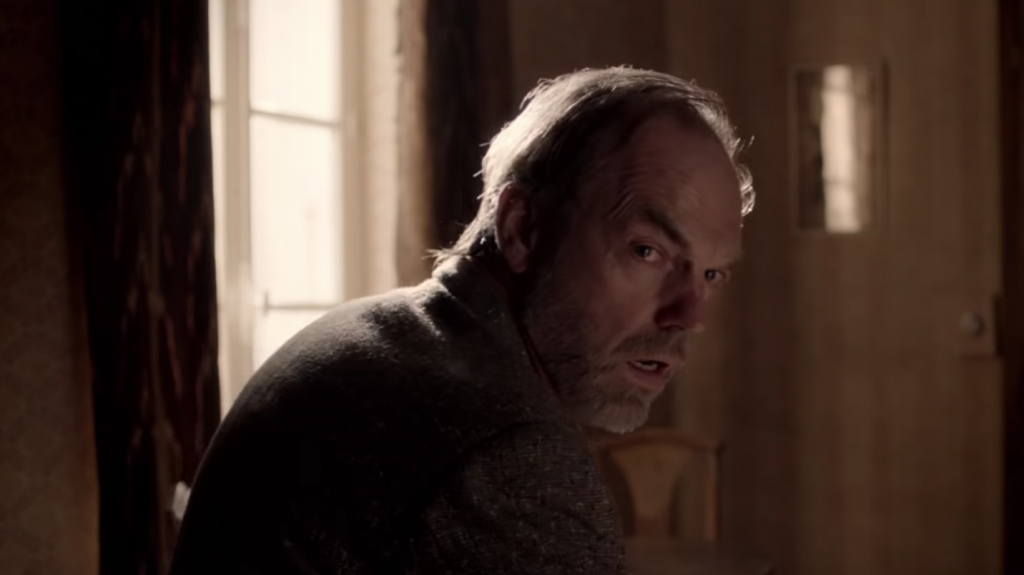 While the first novel deals with Patrick's childhood and the onset of his father's sexual abuse, the first episode takes its storyline from the second novel and interweaves the story of drug-addled, grieving Patrick arriving in New York to pick up his father's ashes with flashbacks to his traumatic boyhood. What is lacking from the second novel is a funny bone, but all the trailers point to Benedict Cumberbatch on superb comic form, including his renowned ability as a mimic. In fact, while St Aubyn's novels bravely allow you to occasionally dislike his caustic and often humourless hero (based on the author himself), Cumberbatch brings much-needed warmth to the emotionally bruised young man.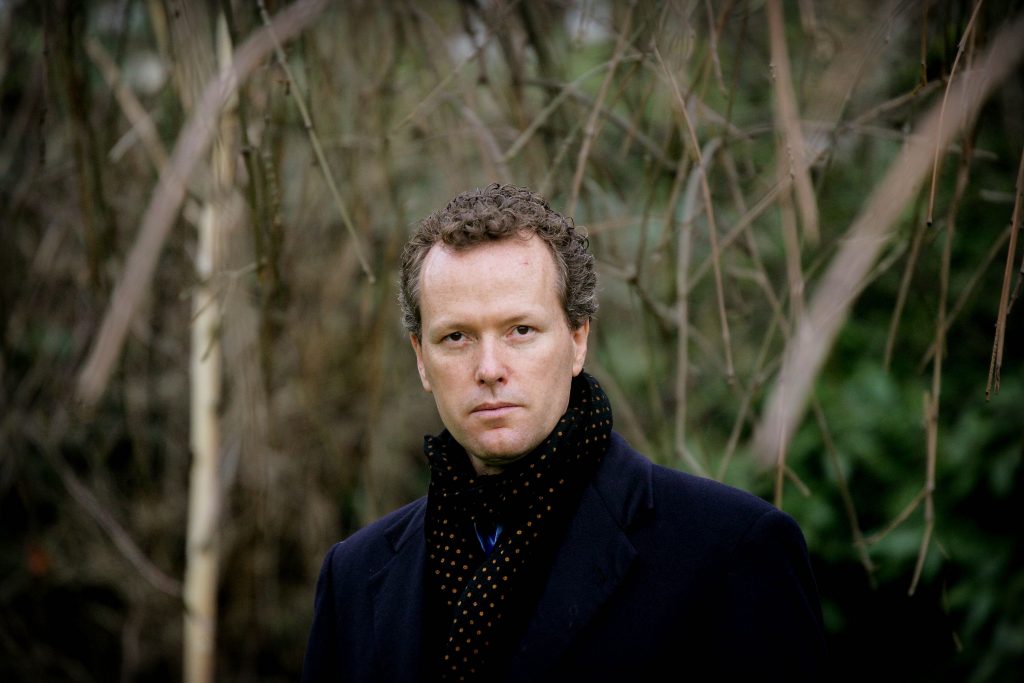 As well as being suffused with humour, the show is steeped in colour, thanks to the talented cinematographer James Friend. There are verdant tones in the lush French countryside, overwhelming deep blues and greens as Patrick reels around his hotel room, and an icy-tinged neon glare as our hero deals with immigration police and funeral directors. Colour is everywhere and creates a variety of atmospheres.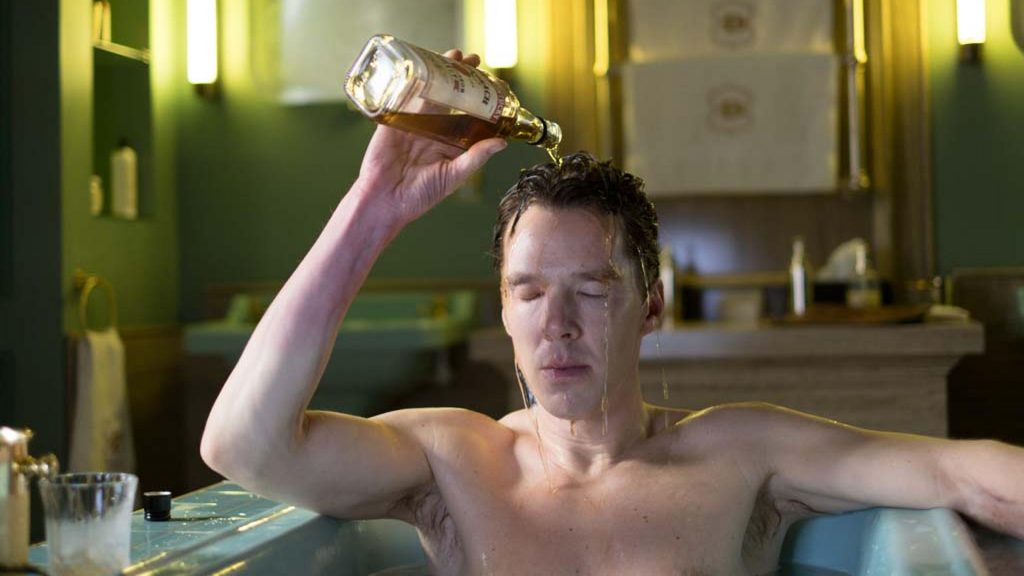 Along with Weaving and JJL as Patrick's parents, the cast includes The Crown's Pip Torrens as Nicholas, Prasanna Puwanarajah plays Patrick's partner-in-crime Johnny Hall and Harriet Walter appears as Princess Margaret in one episode (based on novel number three Some Hope). The novels have been adapted by David Nicholls, whose previous work includes adaptations of Dickens and Hardy, as well as his own novels Starter for Ten and One Day. The director is Edward Berger, less well-known to English-speaking audiences but with a vast back catalogue of TV work in his German homeland. All of this adds up to an exciting prospect for 12 May, when we are finally properly introduced to Patrick Melrose in all his dysfunctional glory.
"You can take the brandy out of the fruitcake. But you've still got the fruitcake." "No you can't." – Watch here the first trailer for Patrick Melrose: