Heartthrobs Brad Pitt and Leonardo DiCaprio team up for the first time in Once Upon a Time in Hollywood, Quentin Tarantino's eagerly-anticipated movie set in L.A. in 1969, at the time of the Sharon Tate murder. DiCaprio released a photo of the two leads in full 1960s regalia and it is fair to say that they are ageing well and looking good. Although this is the first time these two blonde demigods of the film firmament have come together on screen, neither of them is new to working with Tarantino. DiCaprio earned rave reviews for his turn as the sadistic slave owner Calvin Candie in Django Unchained back in 2012, while Pitt entertained the troops as Lieutenant Aldo Raine in 2009's Inglourious Basterds. Of the two Southerners, Pitt's Raine was decidedly more likeable than DiCaprio's candy-loving Candie. That said, neither character was averse to the spectacle of a full-blown bloodbath.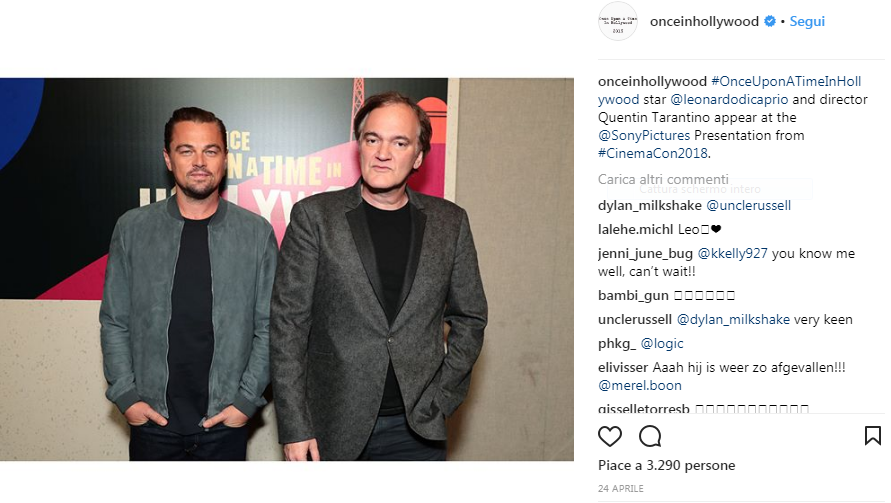 Tarantino isn't opposed to the sight of blood either, and it will be interesting to see how he deals with the delicate subject of an actual murder, with many of the victims having family members still alive. Will this splatter-loving director manage to rein in the gore and respect the memory of Tate and the other four victims? Margot Robbie plays Tate and bears a striking resemblance to the actress who was Roman Polanski's wife at the time of her murder. However, fact and fiction are intertwined: DiCaprio is Rick Dalton, a star of westerns whose career is decidedly on the wane, and Pitt plays his stunt double, Cliff Booth. It's no coincidence that Dalton stars in westerns, as the Manson family lived on the Spahn Movie Ranch. Burt Reynolds plays George Spahn, he of the eponymous ranch.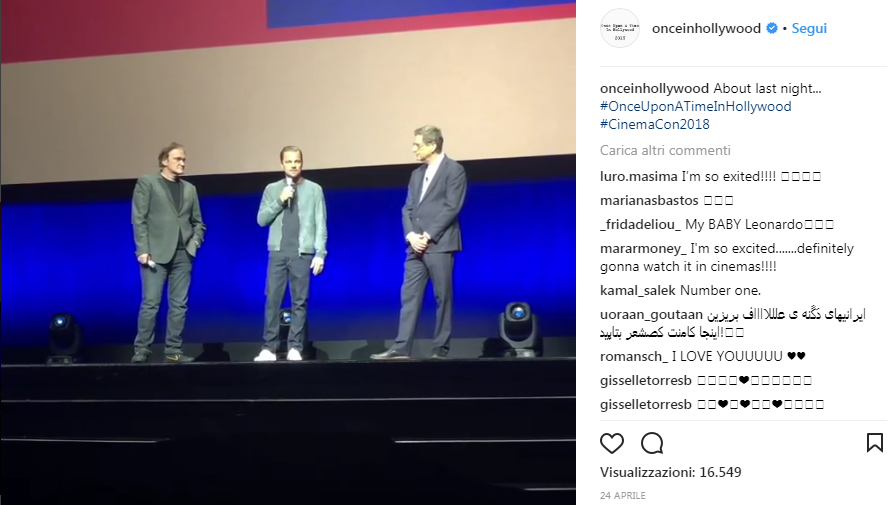 The stellar cast also includes Damian Lewis as Steve McQueen, while Dakota Fanning has signed up to play the improbably named Squeaky Fromme, a member of the Manson family jailed for her assassination attempt on President Ford and released from jail in 2009. Tarantino favourite Tim Roth also appears, along with a host of Hollywood talent, from Al Pacino to Scoot McNairy. Tarantino has a history of reviving flagging careers and this film sees the return of Luke Perry, beloved of high-school girls the world over for his role as Dylan in Beverley Hills 90210. While Perry has continued working since the height of his fame, his work has been pretty much under the radar.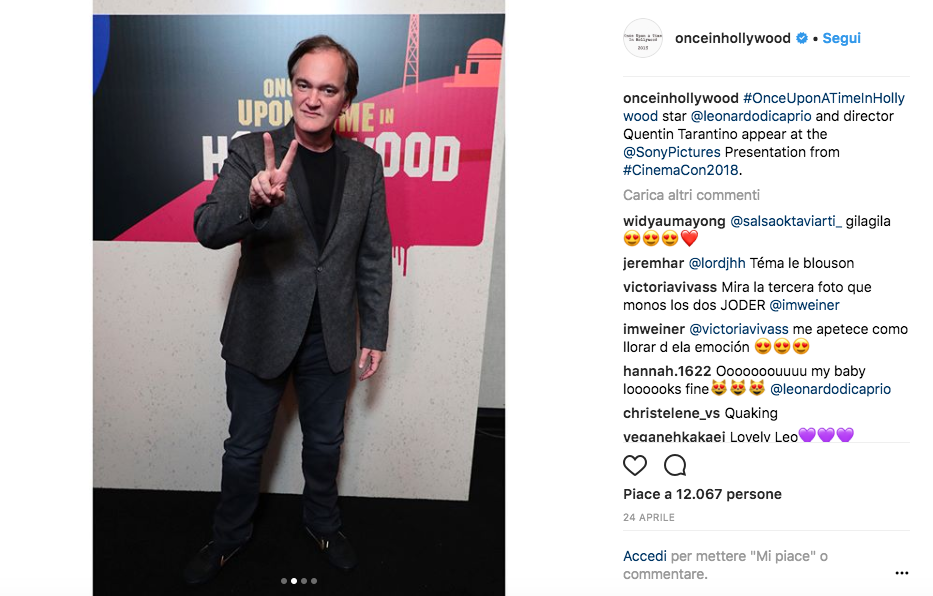 Whether audiences will actually witness the murders on screen is yet to be seen, but given Tarantino's penchant for all things bloody, he must be tempted. With a release date set for the distant 9 August 2019 (to coincide with the anniversary of the Tate murders), we will have to wait and see whether Tarantino can pull off the difficult task of combining a terrible real-life event with a fictional tale whilst not raising too many hackles either in his beloved Hollywood or beyond.