The power of cinema was the paramount topic of discussion when we had the pleasure of sitting down with the immensely gifted filmmaker Nadine Labaki, when in London promoting her hard-hitting and profound drama Capernaum, which is up for an Academy Award for Best Film Not in the English Language.
Telling the story of a young boy who flees his parents and lives on the streets, caring for a young infant at the same time. It's moving and difficult to watch, and Labaki admits that this film changed her significantly, as both a person and a filmmaker. She also tells us about how her husband remortgaged their home without telling her to fund this picture, and why it's so important a tale of this nature is heading to Hollywood this weekend.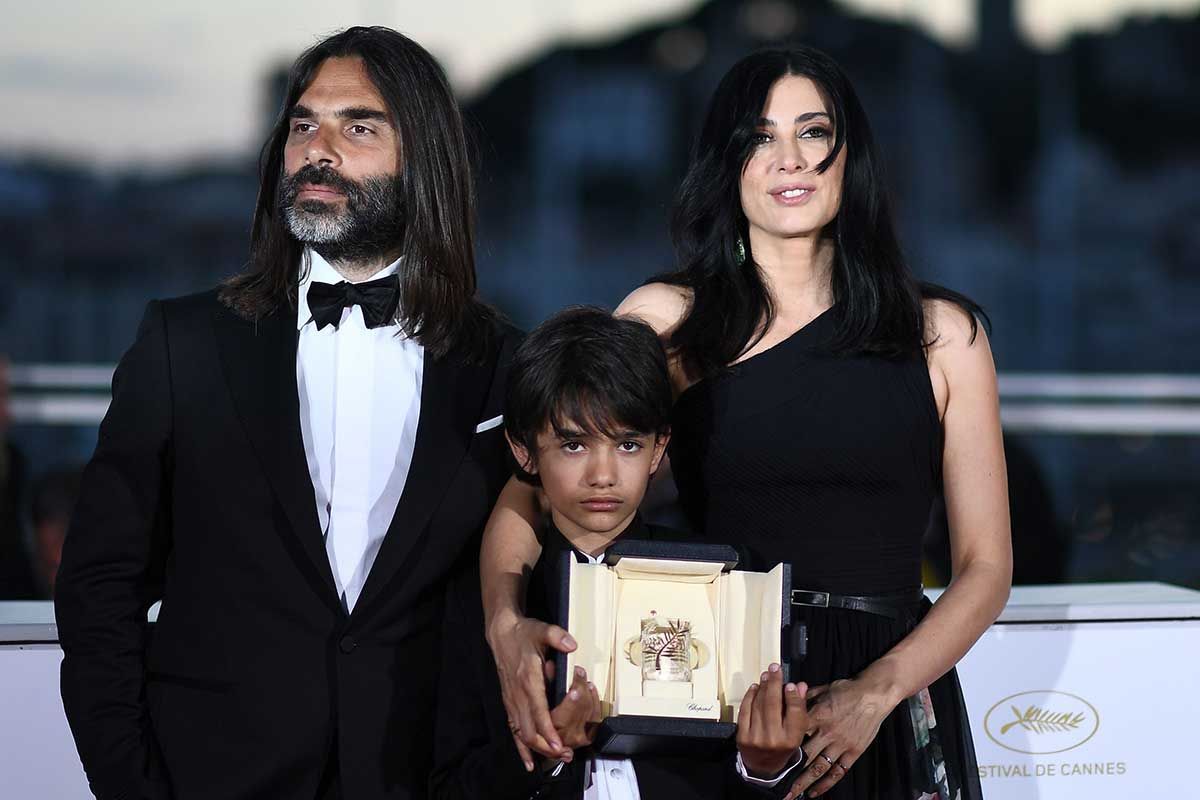 What made you want to tell this story?
I think being exposed to the problem on a daily basis. When you live in Lebanon, which is a very small country, you are exposed to the sight of children on the streets and children working. It's obviously not just a Lebanese problem, it's happening everywhere, all around the world. It's just the difference is that here you might not know about it, you're not exposed on such a big level with these sights. Lebanon are hosting over a million and a half refugees right now, which is almost half the population, so the problem is that the economical problem is growing, and you see it reflected on children, whether they Lebanese or Syrian, you see children working on the streets, you see them carrying heavy loads, selling gum, or flowers, they're homeless. Over the last three years you see kids dying from chemical weapons in Syria, and that small child who was found dead on the beach in Turkey. I remember very well thinking – if this child could talk what would he say? What would he tell the world? And this was the igniting point for me, I just wanted to become their voice, to understand to how it feels to be invisible, because unfortunately this is what we do, we keep living. We don't see those children. You can help, but it's never enough, and I just wanted to talk about that.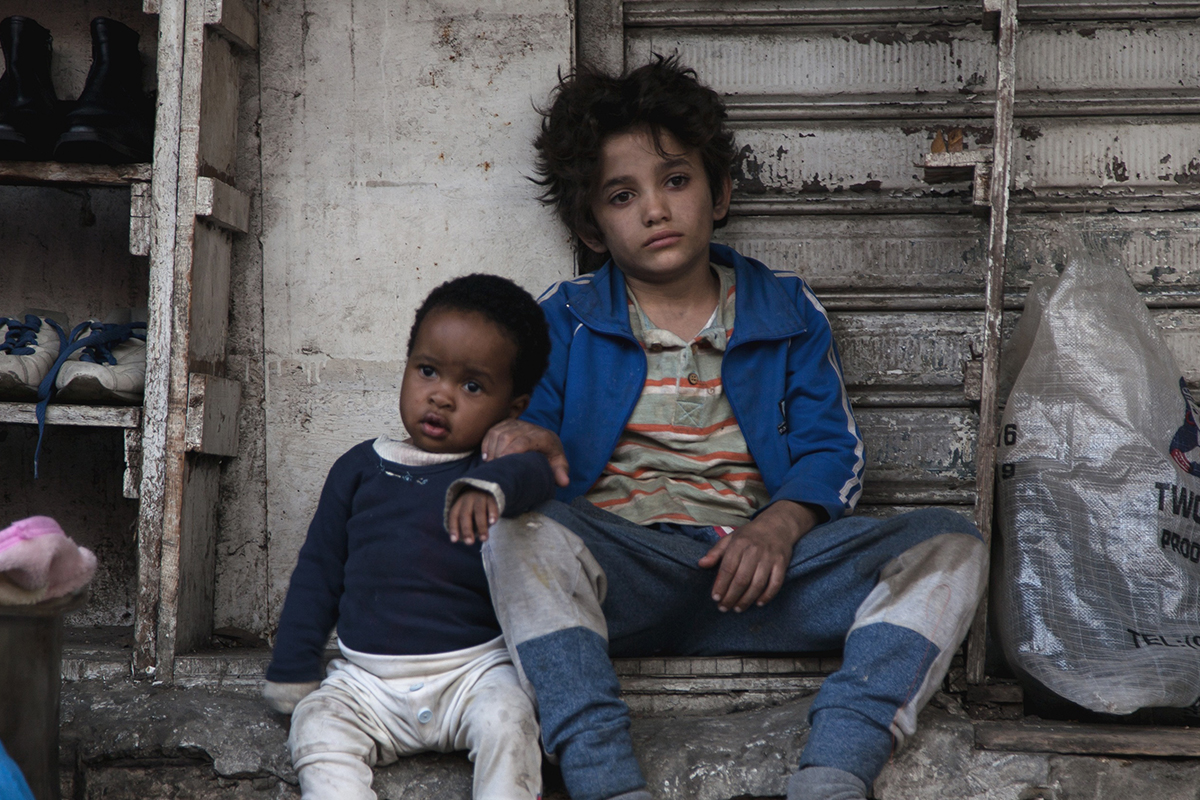 How important is it then to have a film of this nature be shown at places like Cannes, and to be Oscar nominated for exposure? And the fact we're seeing it from their point of view, instead of it being in Hollywood where we might get a white saviour version.
I agree, and the fact this has got a platform and it's all over the world at some many festivals, with much recognition and the fact it has these opportunities, is shedding more light on the problem and helping the invisible become visible. I'm personally using it as a magnifying glass on a certain problem. It's humanising it. Instead of hearing about it in the news and then flipping the channel, you're actually sitting there looking at this reality and you can't look away, and you're seeing the struggle, and it has the face of a child, or a mother or a father, and you're actually empathising with another human being, comprehending their struggle and living through it with them, and it changes your perspective. You come out of it changed forever, and I've seen it happen with me, many times. When I come out of a film, changed. With a complete shift of perspective. And I do believe in the power of cinema in that way, and the responsibility of cinema in that way, and I wanted to take advantage of that.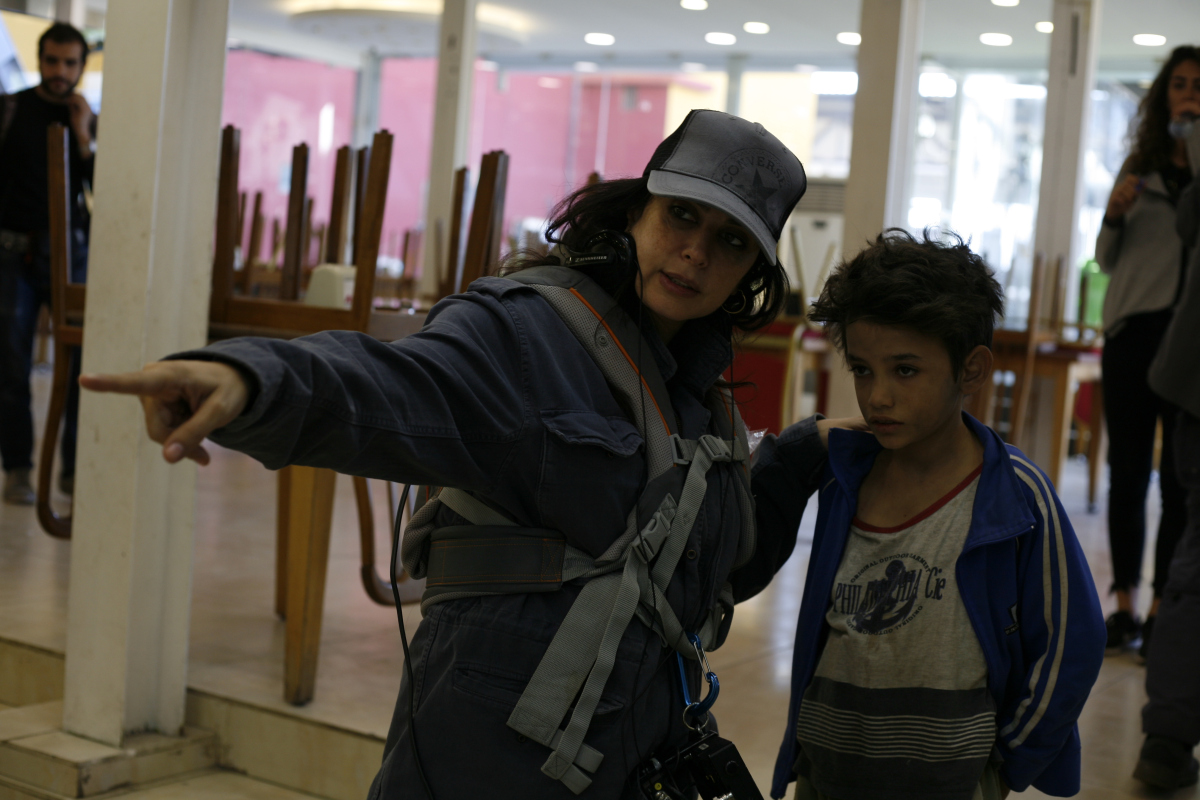 This may be a difficult question to answer, but why do you think humanity is lacking so much compassion at the moment? What is wrong with the human condition – we're seeing people fleeing war-zones and we're rejecting them. And whats more, the refugee crisis has led to Trump, and Brexit, with the Western world becoming more insular.
It's a culture of fear. It's a brainwash of fear that is happening. Those Governments, this is what they do, this is what they're igniting in us, a fear of the other, like there's an invasion of aliens coming to change our lives, and it's not true. These people are trying to survive, these people are fleeing the war, and half of them are children, and we shouldn't forget that. There are 68 million refugees across the world, and half of them are children. So what do we do with that? It's a shared responsibility. All of the 193 state members of the United Nations have agreed that during the declaration of refugees, that it's a shared responsibility. Where is this shared responsibility? What's happening? Why are we scared? Half of Lebanon's population are refugees. It's not the responsibility of the neighbouring countries only, like Turkey and Jordan, that are already having their own economical crises. The whole world should be helping. When we talk about children it's not political anymore. A child is a child, whether they are a Syrian refugee or Lebanese or Palestinian or Mexican being separated on the American border from their parents, it's the same situation. We have to erase this culture of fear and the world would be a better place. It might sound naïve, but it's the reality.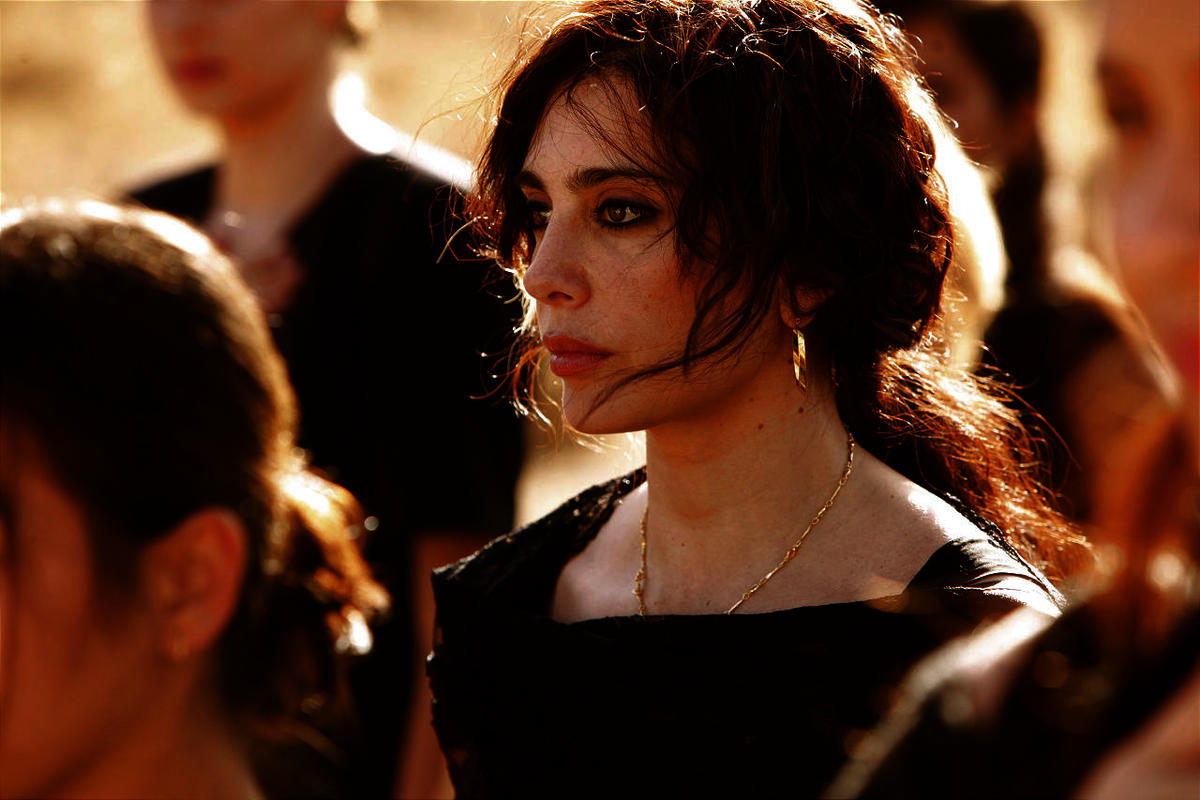 You mentioned how you've been to the cinema before and been changed by a film. But were you changed making this movie? It blurs the line between reality and fiction and you had to meet real people and see so much with your own eyes, it must've been quite an experience?
Absolutely, and it has changed me forever. I'm a completely different human being. When you're living with this reality for four years, and you're immersed in this reality, you live through it, with it and with them, talking about it all day long with them. Then you go back to your life and you live in a different reality and you can't live with yourself any more, you can't enjoy anything anymore. It changed me forever. My friends and family ask me, where are you? Where is your head? You can't go back to your normal self any more. I don't know how to deal with it. The only way to deal with it is that you feel like you have to do something about it, so this is going to continue, it will not end with the film ending, and the fact the shooting and the whole process has ended, this is actually where it starts. Now the real battle is starting. Now the real conversation is starting with the people who see it, now is the time to start showing the film to governments, trying to talk about it and see what can be changed. How can we change this reality? And that's why it has changed me forever.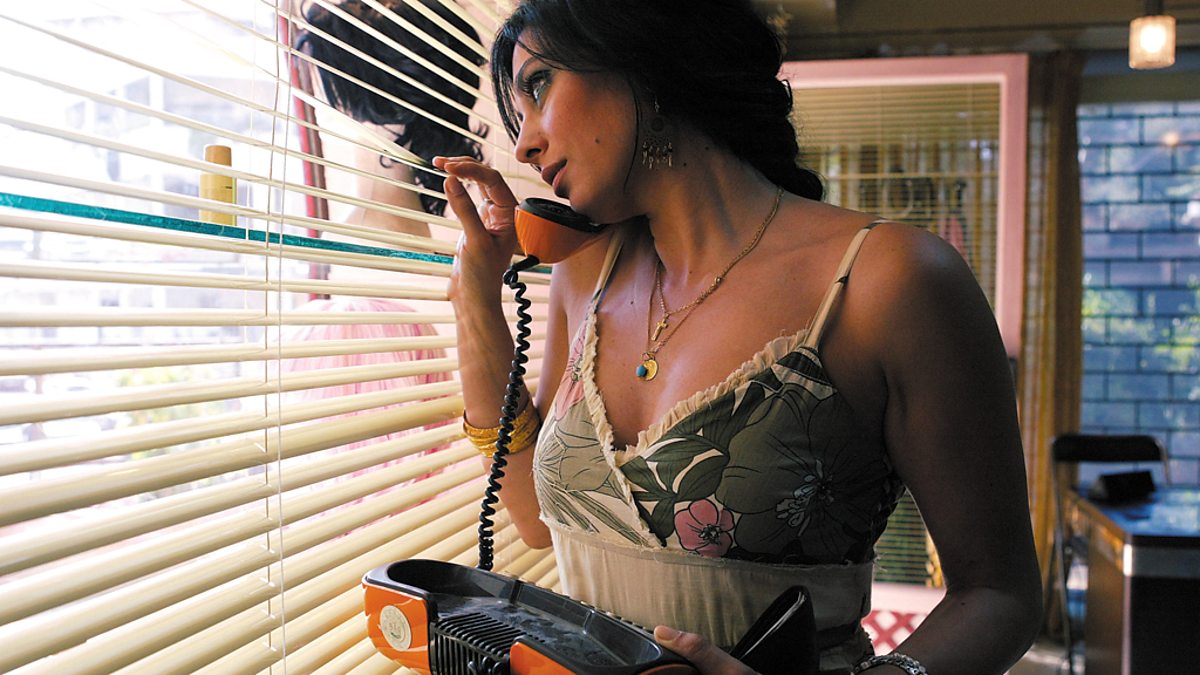 You're dealing with two children in the lead roles, and I'm assuming what comes with that is a sense of unpredictability, but the film's named Capernaum translates into the word chaos, so I was wondering if the chaotic nature of children in that environment, did you almost allow this story to go in any direction, to be told in an unpredictable way?
Yes, in so many ways. Of course you have a very strong script to start with, and you use it as a starting point and a landing point because of course you need to know where you're going, and you need to know your material very well in order to improvise that much and to give space for life to just happen. But you have to allow life to happen because it is so much greater than anything you have written, and it's much more powerful than anything you have written, so I was looking for this the whole time and allowing the chaos. But it's like organised chaos, and beautiful things were happening while we were shooting, amazing things, and some of them ended up in the film and some of them didn't, but still we witnessed so many amazing, real moments and it's so much more nurturing when you're working this way instead of just want to execute whatever idea you have in mind and vision, and just be open and absorbing and embracing whatever life gives you, and you navigate it towards the fiction that you have written because you have to land somewhere, somewhere that is solid. But you have to be open, and the fact that my husband produced the film gave me this freedom, no producer can give you that. To tell me that I could leave some scenes and go and shoot something else and go with the flow, nobody tells you that is okay. So the fact he is a crazy artist himself, because he's a music composer he's never produced anything in his life, and he didn't know the difference between being a line producer and an executive producer, and he allowed me this freedom to embrace whatever would happen, and to say we could go with the flow, which is difficult because we had no money. He put our house on mortgage to make the film, without telling me, and we did it. We found people along the way who were willing to help, like guardian angels, out of the blue who gave us help, and it happened like this.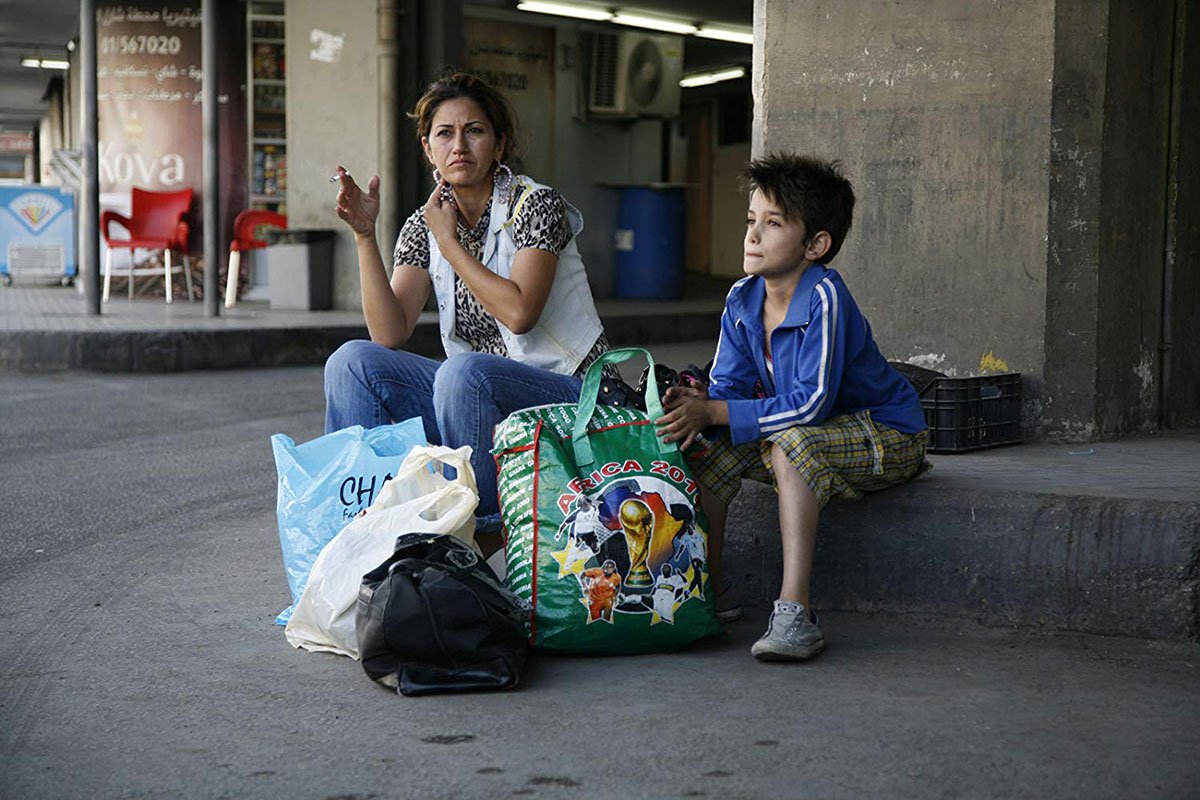 So I guess it hasn't just changed you as a person, but also as a filmmaker?
It has changed me forever, I can't go back now.
You took this film to Cannes, which has this sense of superficiality about it, and the Oscars represent a similar thing, red carpets and 'who are you wearing' questions. You're going to these places with this film, which must feel great?
Yes, it's exactly this. It's a bit schizophrenic in a way, but you have to be clever and use it. You have to use this spotlight, to change the spotlight and put it on what is important, which is the subject of this film, and the invisible. It will make them visible no matter what we say, the spotlight is important, it's like a magnifying glass. So you have to be clever and learn how to trick your way into it, but it is schizophrenic, to think about what you're going to wear on the red carpet when you know there is so much going on, but you have to find your way, and find the right balance, but it is difficult.
Capernaum is released on DVD, Blu-ray and digital on the 29th July.