If you thought science wasn't sexy, or you simply want to encourage more girls to study scientific subjects, then look no further than Hedy Lamarr. Born Hedwig Kiesler in Austria in 1914, Lamarr made a name for herself early in her career when she appeared in the Czech film Ecstasy in 1933. We see the naked Hedy taking an alfresco swim and racing across open fields, but it is the scene of her having an orgasm – possibly the first ever depicted on the silver screen – that got the actress a reputation and the film banned. As another of her screen personas (Dr Jo Loring in Let's Live a Little) states: "It's unethical, but it's nice." With the onset of the war, the Jewish Hedy took herself off to the USA, leaving behind a Nazi-sympathiser husband and meeting up with Louis B Mayer.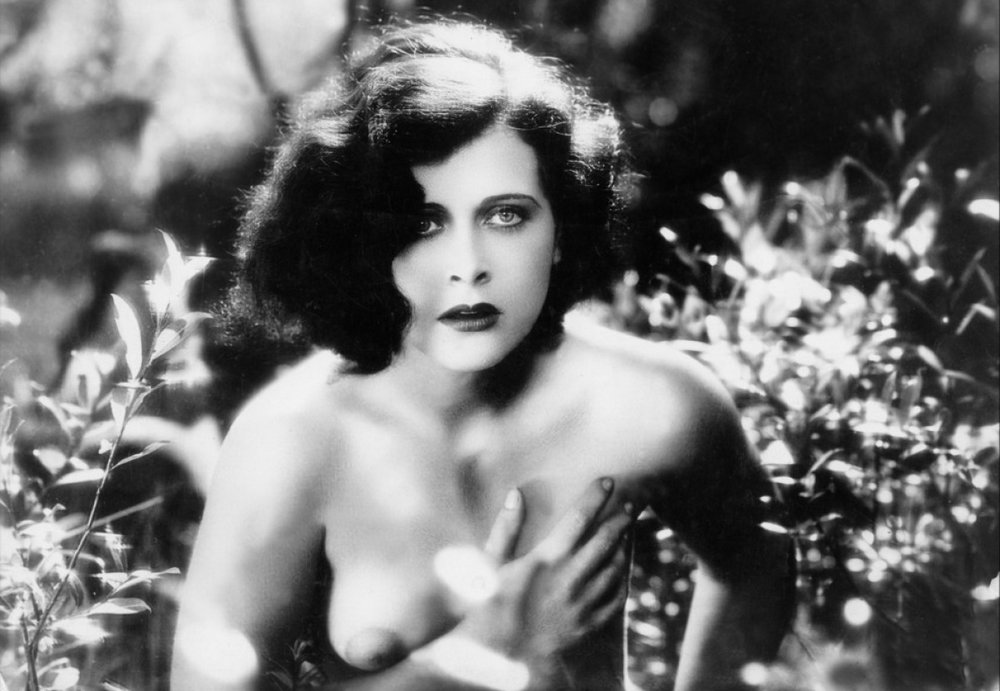 After crossing the Atlantic together, Hedy Lamarr disembarked with a far better contract than the one she had originally been offered. Thus began a prodigious career in Hollywood, despite some dubious choices that saw her turn down the leading role in both Casablanca and Gaslight.
There are many roles in which she plays strong, intelligent women whose sexuality and/or beauty have serious consequences either for her character or those around her: The Strange Woman (1946) and Dishonered Lady (1947) being just two examples.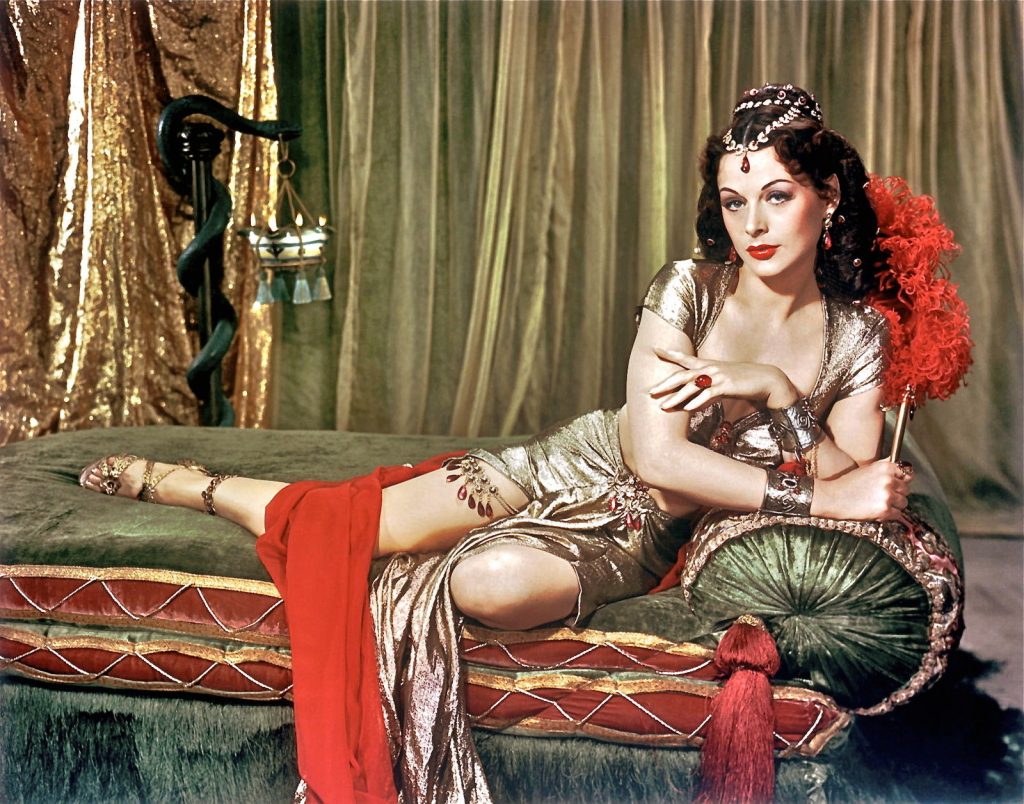 However, her most famous role is probaby as Delilah in Cecil B DeMille's Samson and Delilah (1949). Shot in Technicolor, it was the highest-grossing film of 1950 and garnered numerous Oscar nominations, albeit not for Hedy. She also proved she had comedy chops, most notably in the aforementioned Let's Live a Little (1948), alongside another underrated Hollywood star Robert Cummings, My Favorite Spy (1951) with Bob Hope, and The Heavenly Body (1944) with William Powell.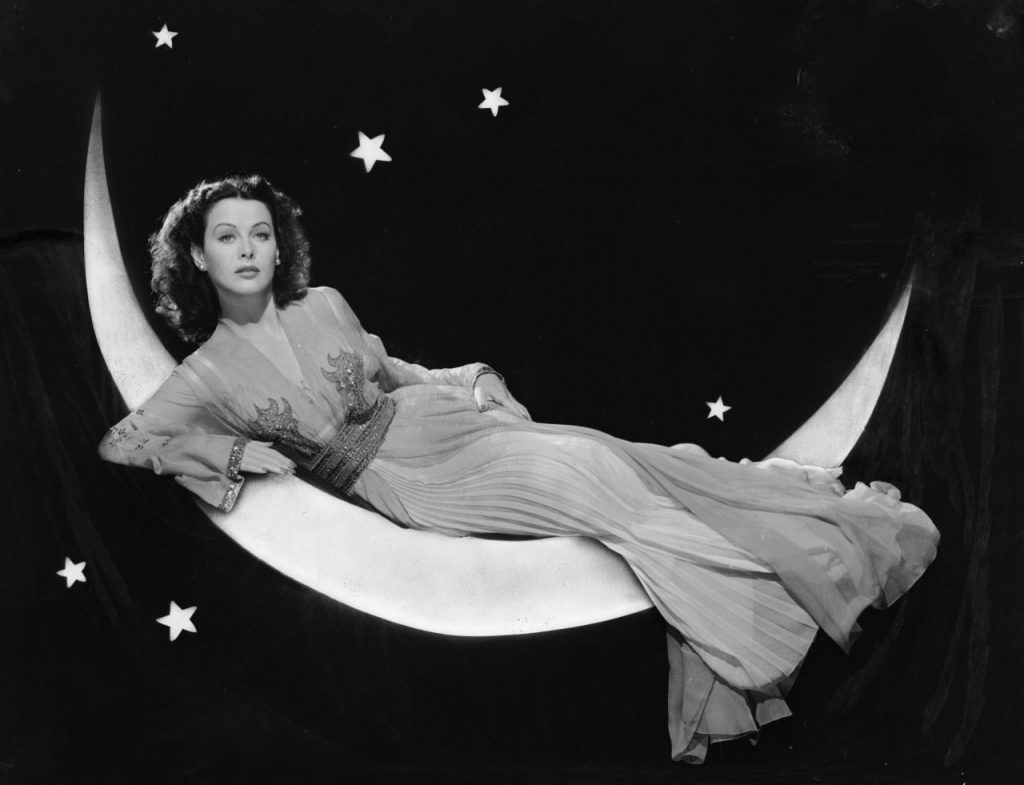 The Heavenly Body has an entertaining scene in which the astronomer husband has to explain the difference between astronomy and astrology to his starry-eyed wife. This is ironic, considering Hedy Lamarr's scientific genius. Although self-taught and with no scientific background, she worked on new inventions whilst plugging away at her Hollywood day job. Her erstwhile boyfriend Howard Hughes gave her a squad of engineers to work with and she came up with ideas for more aerodynamic planes.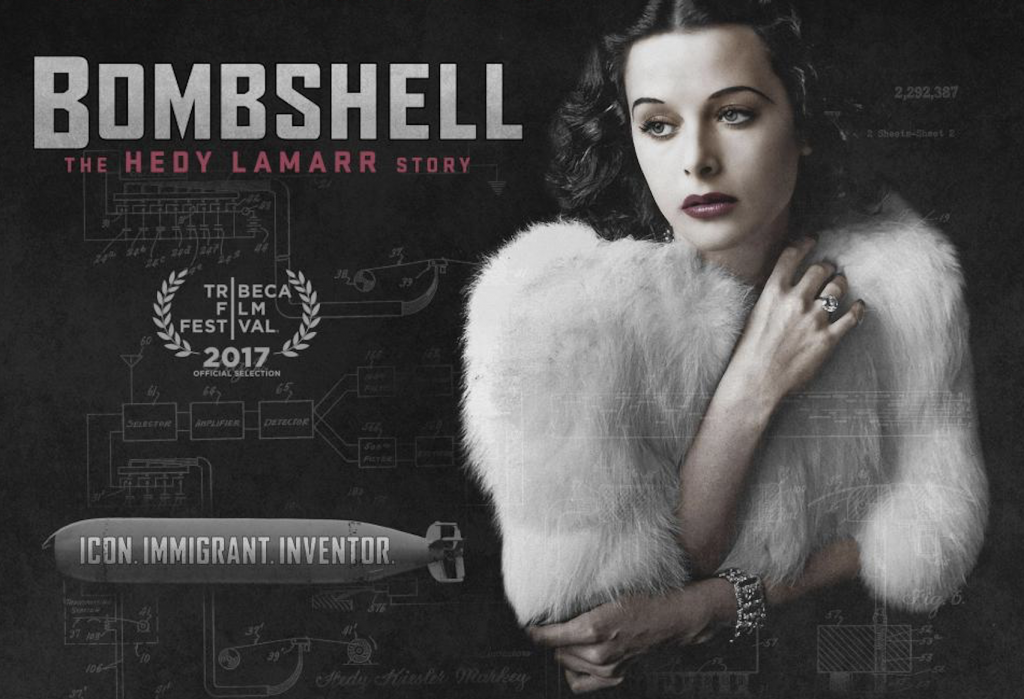 Her work on a frequency-hopping signal was her major achievement. Although not used by the US Navy until the 1960s, her design – which she patented together with composer George Antheil – is considered a precursor to wifi and Bluetooth. However, in Alexandra Dean's fabulous new documentary Bombshell: The Hedy Lamarr Story she is quoted as saying: "My beauty is my curse" and it is true that her inventions and scientific brilliance were overlooked in favour of more 'feminine' wartime efforts that included selling kisses for war bonds and being a serviceman's pin-up.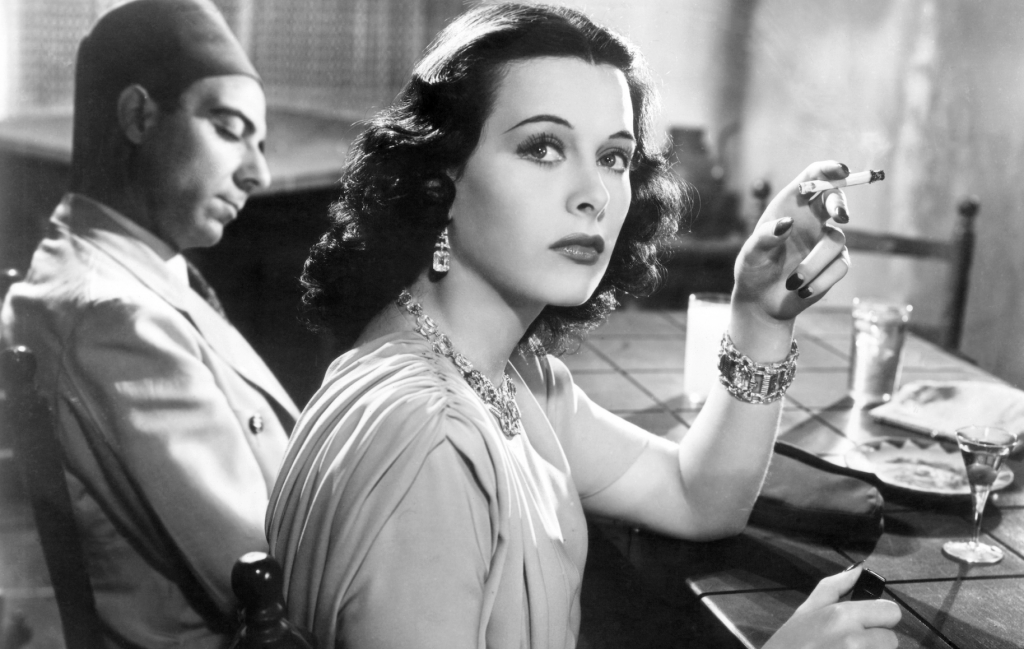 By the end of her life, Hedy Lamarr was all but forgotten; a Hollywood has-been who had been under the knife way too often and with a string of failed marriages to boot. Yet she had fled her first marriage due to her husband's politics and constraints, she had fought hard for better terms for herself in Hollywood, forging a career and raising two children, and she was an inventor with a brilliant mind. "The most beautiful woman in the world" should not be remembered as just a pretty face, but as a poster woman for feminists and scientists alike. As Susan Sarandon, who co-produced Bombshell, states, Lamarr's is "a very timely story to empower young girls now."
The official trailer for Bombshell: The Hedy Lamarr Story, a film for lovers of history, Hollywood and science: