A six decades career, eight Oscar nominations, an Academy Award for Robert Redford's The Milagro Beanfield War in 1988, ten Grammys, dozens of soundtracks for iconic movies like Tootsie, Three Days of Condor, On Golden Pond and many more: born in Littleton, Colorado, in 1934, Dave Grusin is doubtless one of the greatest composer (and jazz musician) of all times. A musical giant that now is the subject of a brilliant documentary, Not Enough Time. We sat with the documentary's director and producer, Barbara Bentree, for a interesting chat about Grusin and the movie.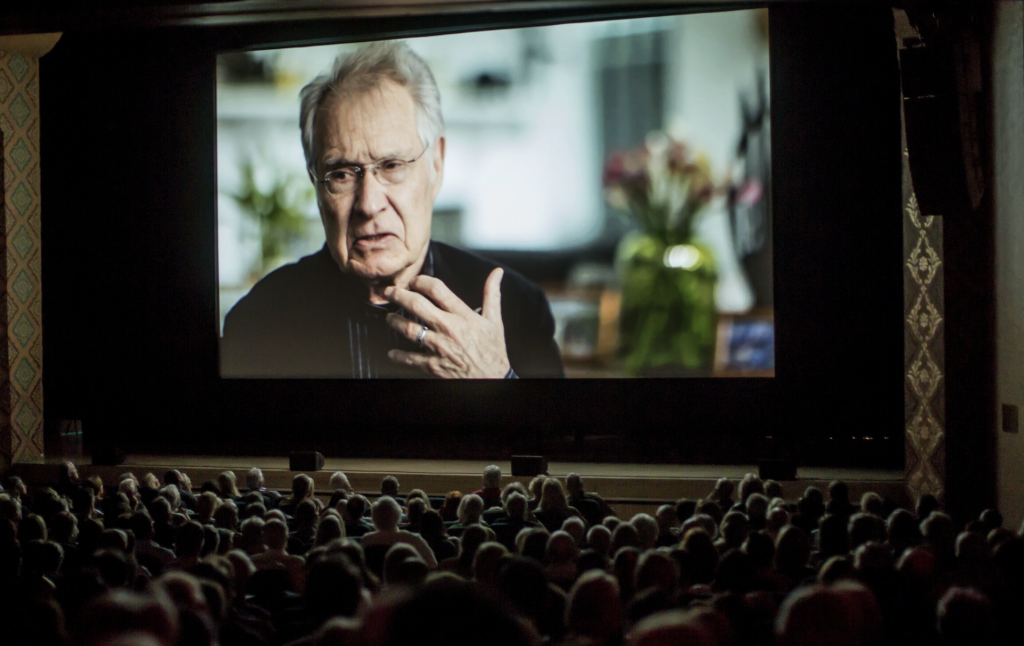 THE BEGINNING – 'We started to work on Not Enough Time in 2017 after becoming friends with Dave Grusin in Santa Fe, New Mexico. We had noticed the increasing number of docs about musicians and knew that he would be a fascinating subject for a film. Dave has had an unparalleled career in film music, the music recording industry and as a pianist and arranger. Because Dave has also been so incredibly modest, many people who love his music, really don't know how amazing his career has been. Because both myself and my co-producer John Rangel are also professional jazz musicians, we also wanted to do an inspiring and uplifting film about a jazz musician. Dave's lifetime achievement is definitely a beautiful story'.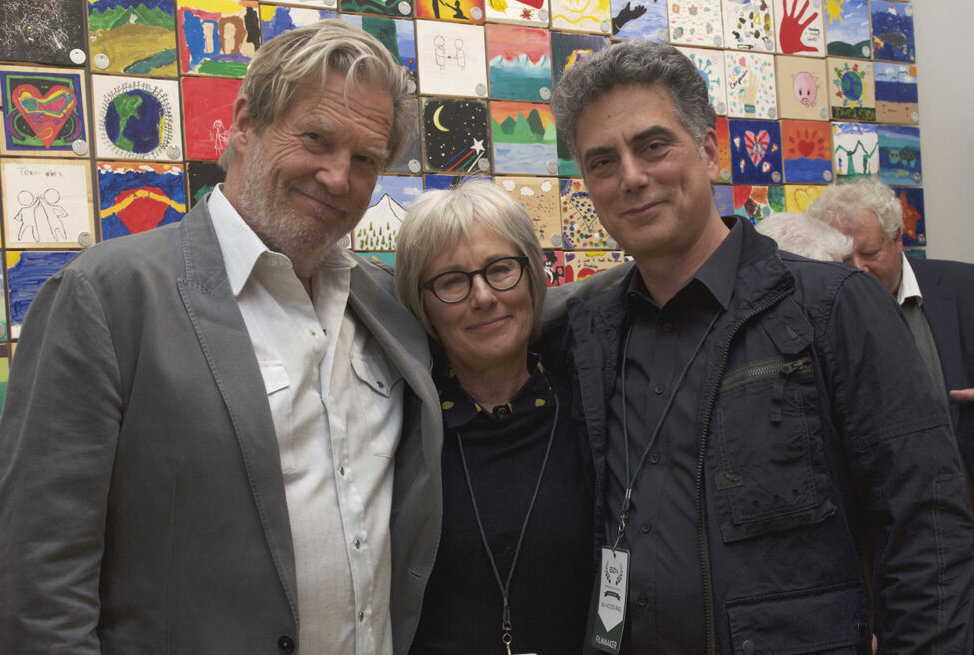 THE GUESTS – 'Michael Keaton, Quincy Jones, Jeff Bridges, James Taylor, Marcus Miller and many others: the people you can see in the film are all close friends or people who have worked with Dave. There were so many more people who wanted to be a part of this film but time and schedules did not permit. We found that everyone in the film and music industry loves Dave and would do just about anything to be a part of this tribute to his legacy'.

MY FAVOURITE SOUNDTRACK – 'I have many favorites for different reasons. I think that Dave's most impressive score is for The Firm. It is amazing to think that he scored an entire action / thriller film using only one instrument….the piano! A overwhelmingly favorite score for many of his fans is the hauntingly beautiful On Golden Pond, and that music really moves me too. I have seen the original pencil manuscript for that music and it brought me to tears just seeing the simplicity and clarity of how Dave conceived that music. I also like the score for Random Hearts because the jazz compositions sound so sensual and are so well mixed! The scores for Three Days of the Condor and The Fabulous Baker Boys are terrific too because they include such great musicians on all of the tracks.

THE GOALS – 'Over the past few years I have watched literally hundreds of documentary films. I think that our goals were very clear; to make a film about Dave that is as beautiful as his music, to use as much of his music in the film as possible, to maintain musical integrity in the way that the score was edited, and to include a lot of nature in the film because that is a big part of Dave's world. Most jazz musician films are often highly "urban" stories. Ours is an organic, nature-based, music centered journey'.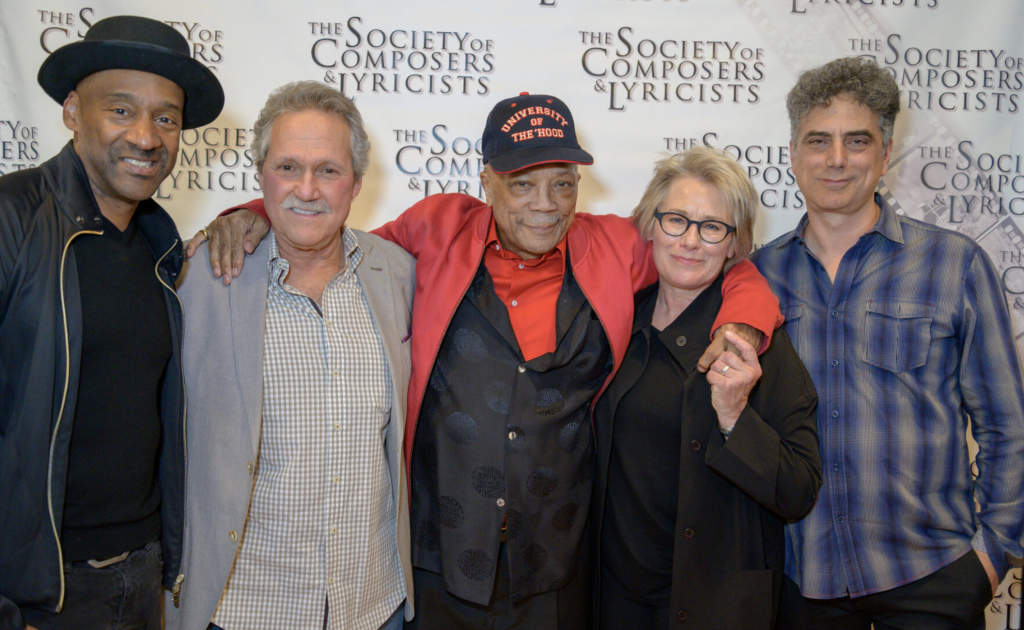 THE MAN – 'Dave Grusin is the most prolific and most modest man I have ever met. His work ethic and commitment to music above all else is so awe-inspiring. But probably most important, he has a much wider range of music styles and diversity of projects that I had ever known. He has worked with the most amazing people; Steven Spielberg, Warren Beatty, Quincy Jones, Barbra Streisand, Renee Fleming, James Taylor, Paul Simon, Norman Lear, Julie Andrews, Andy Williams… the list goes on and on and on. As Lee Ritenour says, "He was the complete Golden Boy in Hollywood." Everybody wanted to work with Dave! And yet with all that acclaim and success, no one has a bad word to say about Dave Grusin. He is deeply loved and respected by everyone he worked with and that is another outstanding legacy'.

THE ACADEMY – 'Dave won an Oscar, in 1989, but he not went at the ceremony. He had been nominated many times before and never won. He had gone through the whole process of the very long and exhausting festivities and I guess that can be a bit frustrating. He also says that he never thought he would have a chance to win that year. A very funny story'.

THE MUSIC – 'The hardest thing? Choose which music to feature in Not Enough Time. Dave Grusin has hundreds of magnificent compositions that represent so many different styles and eras of music. Looking back now, the title of our film has taken on a new meaning. Not Enough Time is how we feel. There is not enough time in a single Feature Film to tell all the stories about Dave Grusin and his wonderful life, but I think we have come pretty close…'.
Not Enough Time: watch the trailer: