Every Christmastime there seems to yet another deluge of seasonal slush pumped across the channels to ensure everyone has more than enough overly-saccharine festive films to keep them warm and happy over the holiday period. While that might be sufficient for some, the feel-good Christmas vibe is far too surgery to swallow for others, particularly those who enjoy a little malice amongst the merriment. Step forward Better Watch Out. This nasty little yuletide home invasion horror is an impressive piece of work and offers a truly unique mid-point twist which will stop you in your snowy tracks. It shares a similarly anarchic anti-Xmas vibe which has made the likes of Gremlins an alternative Christmas favourite.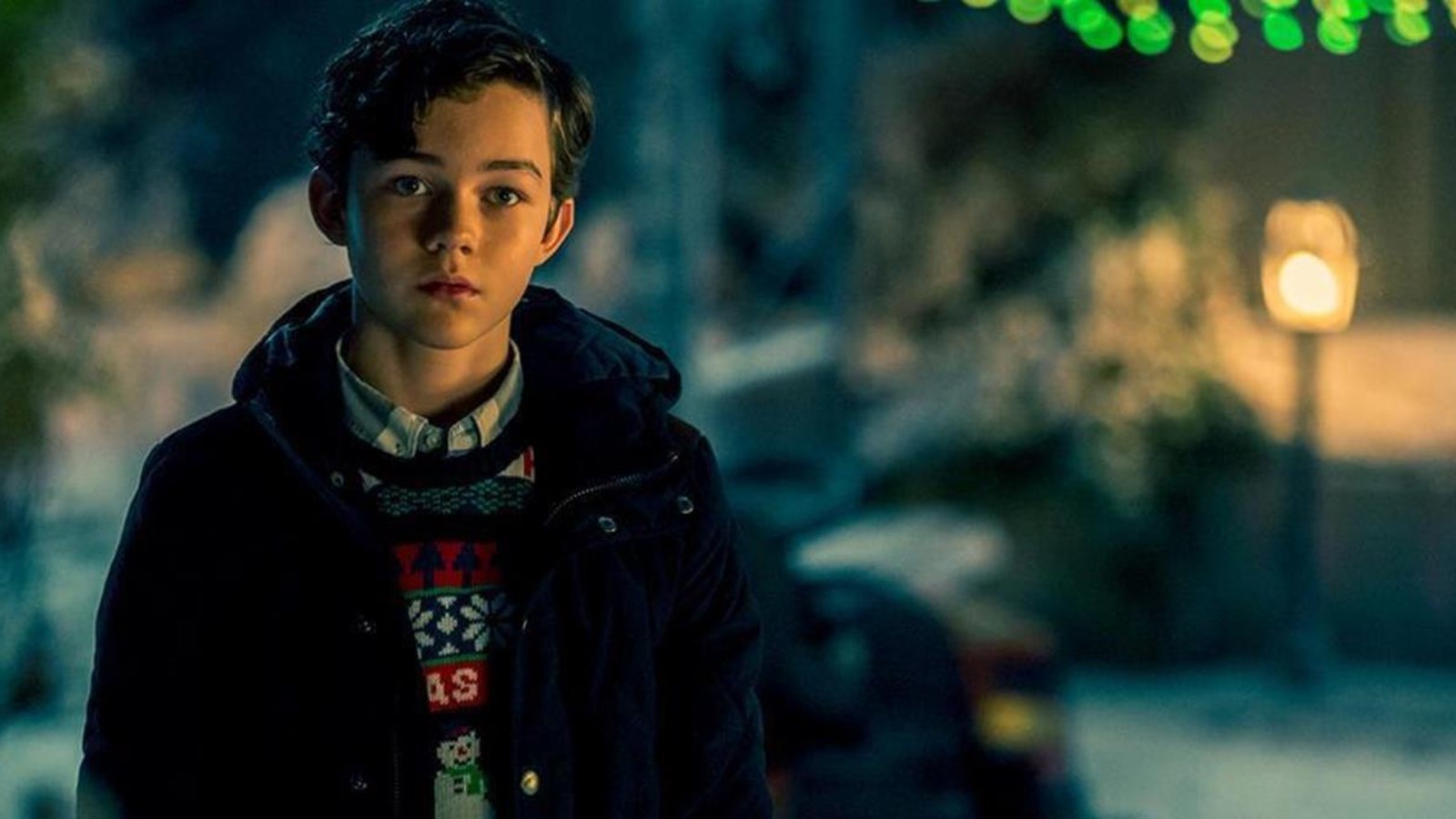 A Christmas evening sees a wealthy husband and wife (Patrick Warburton and Virginia Madsen) on their way out to a party, leaving their precocious 12 year-old son Luke (Levi Miller) in the capable hands of his regular babysitter Ashley (Olivia DeJonge). Like many teens, Lukas has a huge crush on his minder, and intends to share his feelings with her this night, although annoying best friend Garrett (Ed Oxenbould) is less than encouraging. As the evening progresses, all is not right as Luke and Ashley settle in for an evening of popcorn and movies.
No sooner has a pizza been delivered to the house which wasn't ordered by the trio, then a brick inscribed with the words "U leave and U die" is launched through an upstairs window. As Garrett tries successfully to escape, the remaining twosome begin to realise that they may have an unwanted visitor, lurking both inside and around the exterior of the property.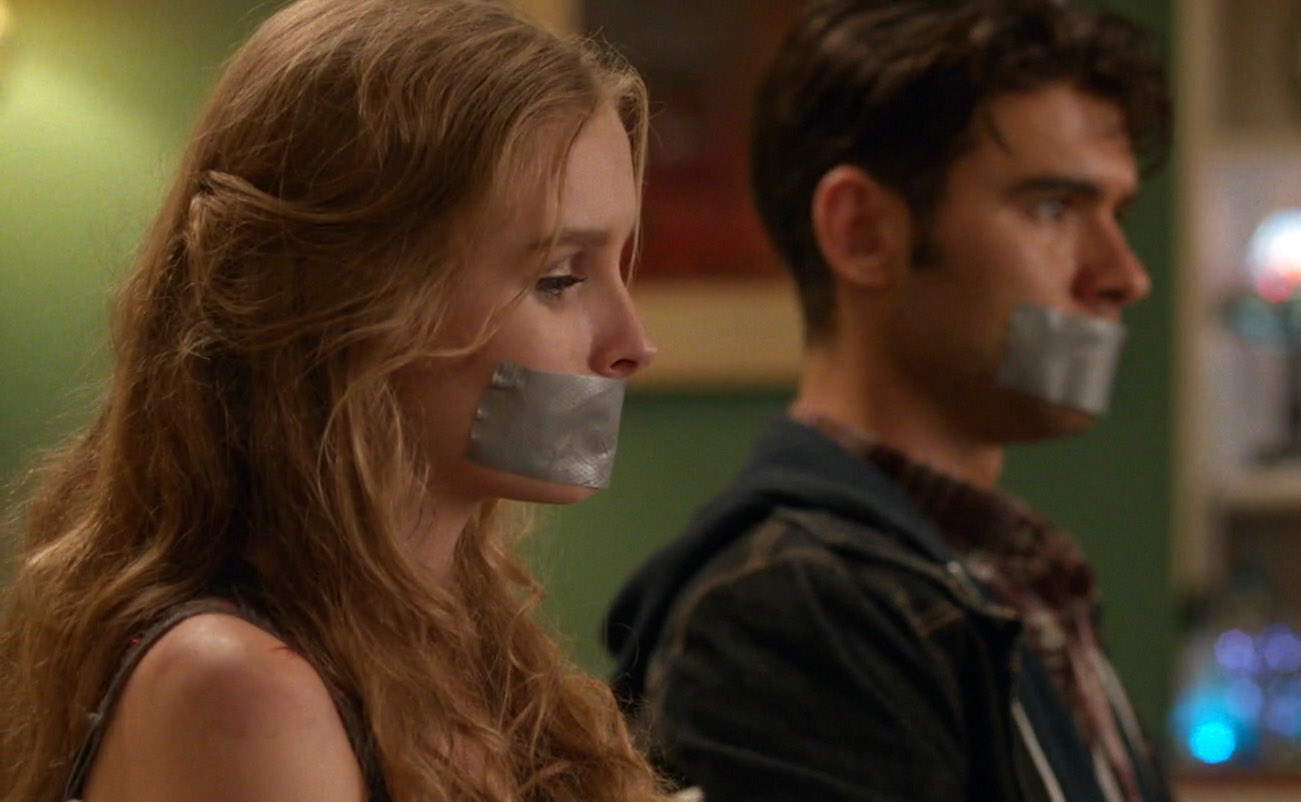 Without revealing the fate of Luke and his babysitter, suffice to say, what starts out resembling one of those aforementioned Hallmark Channel-esque Christmas-themed adventures transforms into an R-rated version of Home Alone after Michael Haneke was handed the script and given free rein to do a drastic rewrite. That 1990 Macaulay Culkin-headlining megahit is freely referenced here, although the Tom and Jerry violence is given an altogether more realistic and graphic slant. The film's twist is a wonderful rug pull moment for the audience, but the latter half of Better Watch Out wouldn't work without the committed performances that entirely sell the tonal shift. It's here where Miller's skills as performer come to the fore and that pre-pubescent, cherubic exterior reveals something very different bubbling underneath.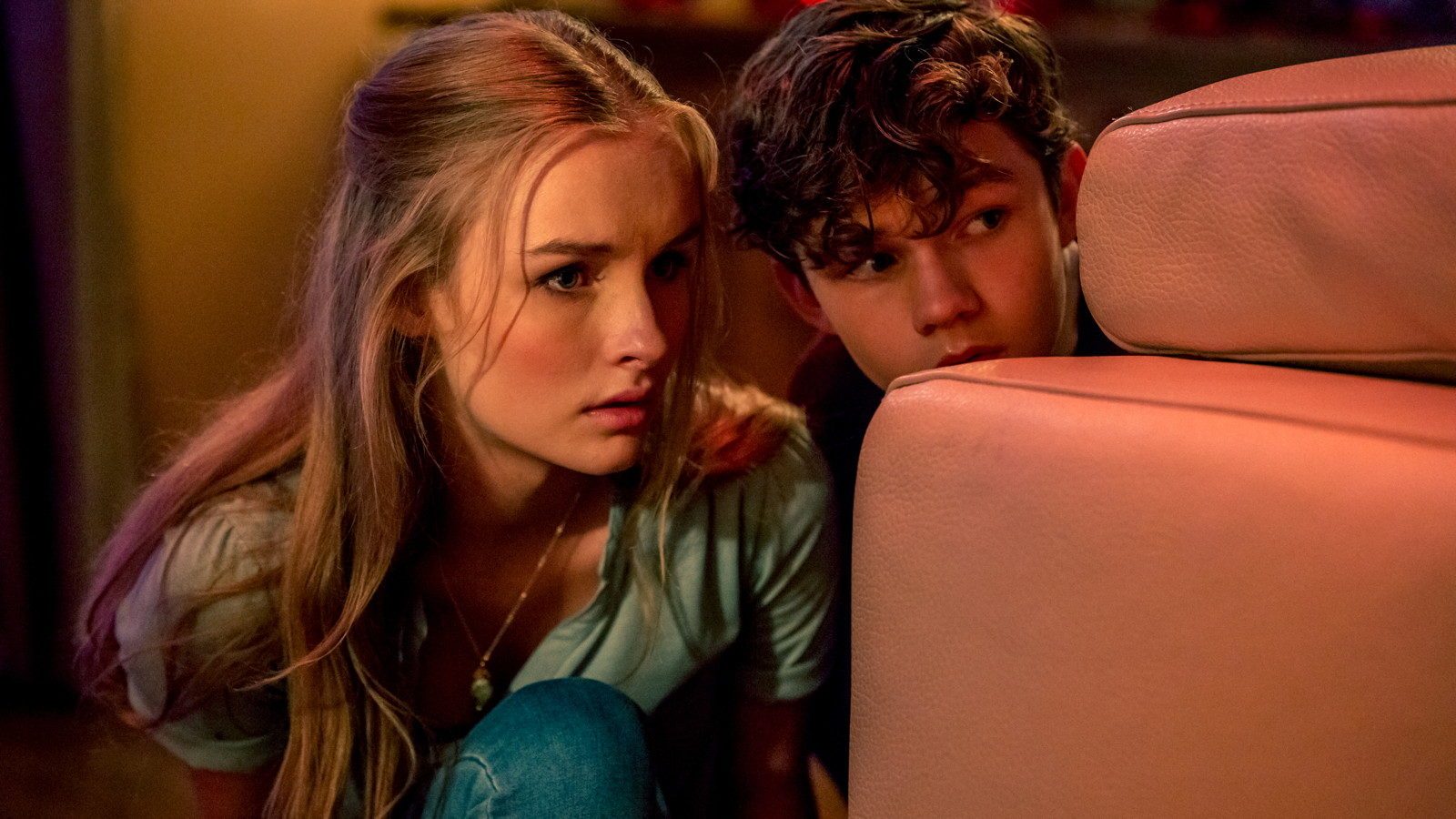 There's plenty of well-orchestrated jump scares scattered throughout and director Chris Peckover is a dab hand at cranking up the suspense, whilst ensuing the character work remains at the fore. While some of the narrative twists and turns might not stand up to scrutiny upon closer inspection, this shouldn't stop you from enjoying the cruel and transgressive atmosphere Peckover weaves. Better Watch Out is best enjoyed as an entertaining spin on a subgenre that looked to be at saturation point following the likes of The Strangers, Hush and Don't Breathe. It's a superior entry amongst those feel-bad festive films cranked out as counter-programming during the season to be jolly, and if you're already tiring of that inescapable incessant Christmas cheer, Better Watch Out really is the perfect antidote.
Watch Better Watch Out on CHILI