TUCKER & DALE Vs. EVIL – What happens when an innocent and well-meaning pair of rednecks are mistakenly believed to be bloodthirsty killer types by a gang of feckless college students? That's the amusing reverse premise here. Horror comedies can be hit or miss affairs. It's often a delicate tightrope to walk, but Tucker & Dale Vs. Evil not only pulls it off with aplomb, but it does so whilst having huge fun subverting those well-worn twisted backwater hillbilly horror tropes. And while it's not quite on a par with the likes of Shaun of the Dead (then again, what is?) there's still much to love about the titular dopey duo – wonderfully played by Tyler Labine and Alan Tudyk – and the gore is piled on surprisingly heavily amongst the laughs.
Watch Tucker & Dale Vs. Evil on CHILI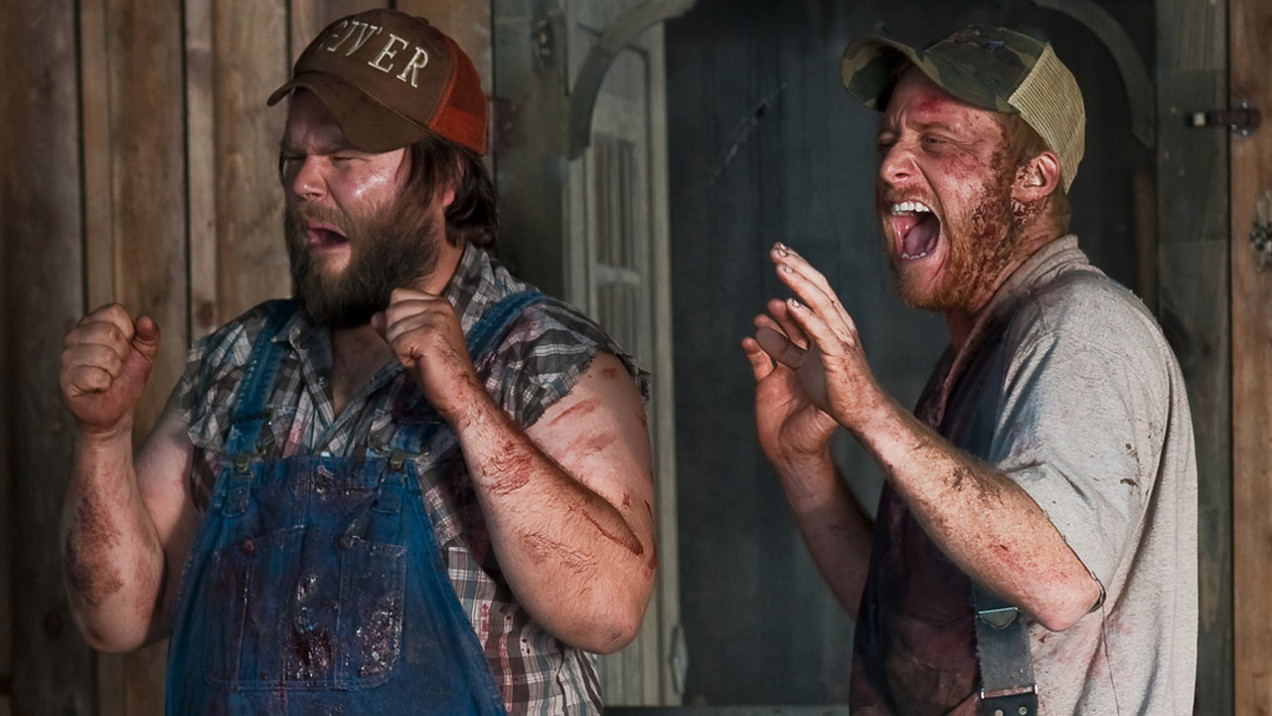 TREMORS – The legacy of Tremors – a film which initially floundered at the box office – really is testament to this wonderful modern B-movie homage. The film has spawned five direct-to-video sequels, one prequel, a short-lived TV show and an aborted attempt last year to bring it back to the small screen, with the added star-wattage of Kevin Bacon, reprising his role from the original film. In that 1990 feature, Bacon stars alongside Fred Ward as a pair of handymen in the tiny desert town of Perfection who are forced to save the surviving residents (and themselves) from the onslaught of giant, worm-like monsters with a penchant for humans. Tremors has rightly been acknowledged as a cult classic for many year now, and is always worth a visit.
Watch Tremors on CHILI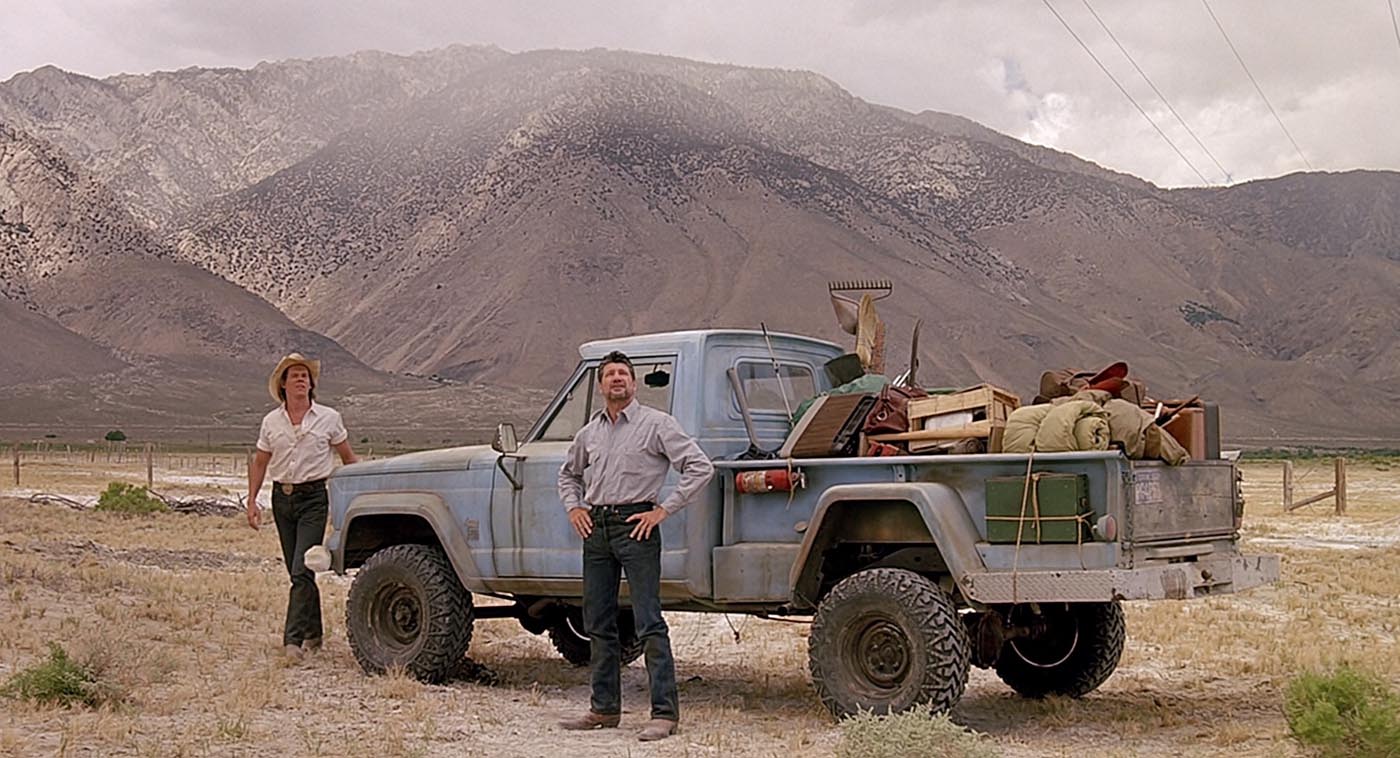 HOBO WITH A SHOTGUN – For all the promise of those full-throttle exploitation delights teased by Quentin Tarantino and Robert Rodriguez's Grindhouse team-up, it was really this scuzzy OTT Canadian effort – which actually began life as a faux-trailer and competition winner to promote the aforementioned double bill – that managed to get much closer to the spirit of those violent eighties/seventies B-movies than either Death Proof or Planet Terror did. Starring a deranged and genuinely touching performance from the great Rutger Hauer, Hobo with a Shotgun is a bloody, darkly comic and gleefully un-PC homage to those golden age of the video shop. The action and violent is imaginatively staged by director Jason Eisener – a talented filmmaker who has sadly been unable to get a feature-length follow-up off the ground as yet.
Watch Hobo with a Shotgun on CHILI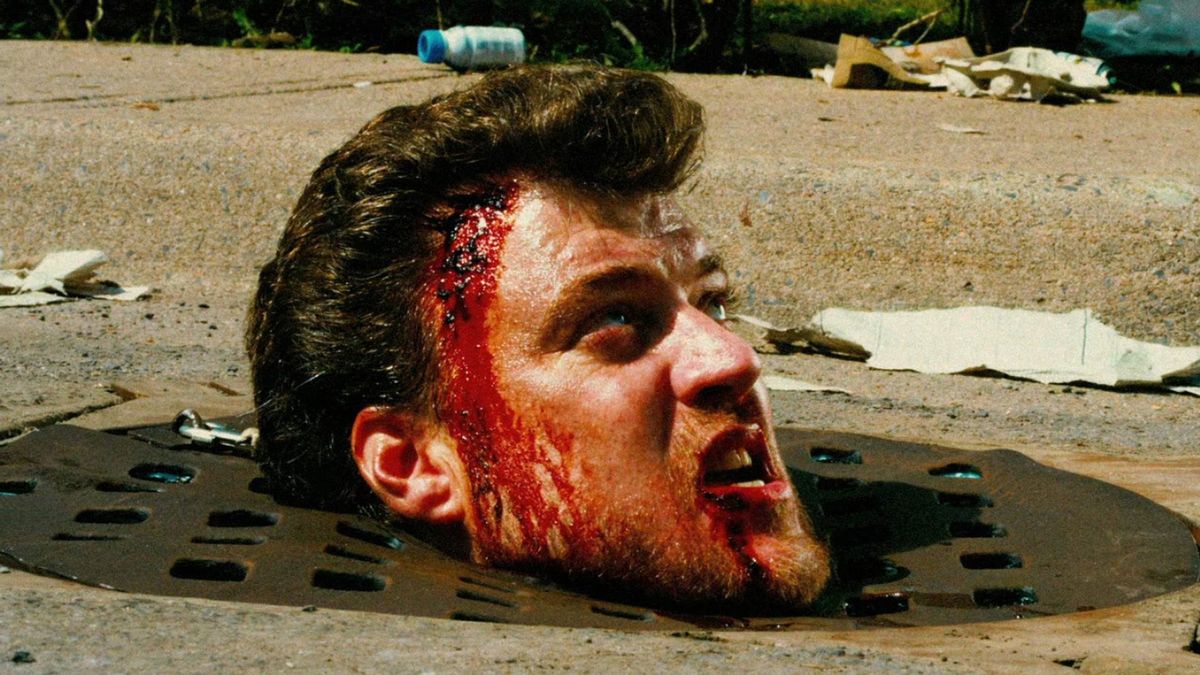 RUBBER – This film almost defies categorisation. The second feature from French filmmaker Quentin Dupieux – probably best known to some under has electronic music pseudonym, Mr. Oizo – follows the killing spree of a car tire named 'Robert' who has gained sentience and uses his psychic powers to blow things up. To call Rubber a bizarre exercise is somewhat of an understatement, yet Dupieux's experimental genre piece actually holds together quite well, ostensibly an eccentric parody of drive-in-style US horror from the fifties and sixties. The film had its debut during Critic's Week at the 2010 Cannes Film Festival, which in itself, is a pretty outlandish feat. While it might not be for everyone, Rubber certainly has to be seen to be believed.
Watch Rubber on CHILI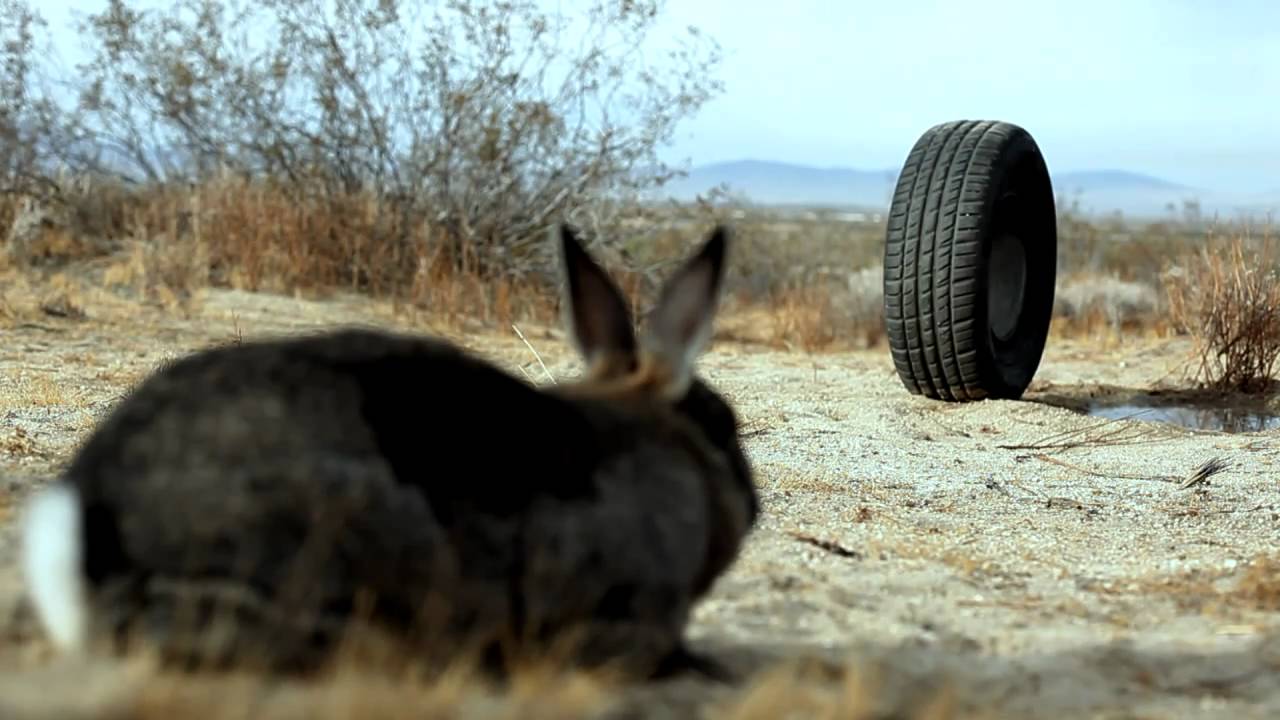 SLITHER – For those out there still lamenting the fact that James Gunn won't behind the camera for the third Guardians of the Galaxy film, why not take this opportunity to stream this wonderfully gross-out B-movie from earlier in his directorial career? When a town is overtaken by an evolving and multiplying alien parasitic slug, it's up to plucky Sheriff Pardy (Nathan Fillion) and a widow (Elizabeth Banks) to stop the organism from devouring the whole planet. Gunn pays grand homage to the exploitation films he undoubtedly binged on as a youth, and with an insane ending which is partially indebted to the great 1989 schlock satire Society, Slither is a horror comedy which pushes all the right buttons and knows how to disgust and delight an audience in equal measure.
Watch Slither on CHILI