VENICE – Roman Polanski was last on the red carpet in Cannes with the hugely disappointing Based on a True Story, and the selectors had judiciously placed it out of competition. Leaving aside the heated debate about Polanski's presence in Venice due to his rape conviction, the question for critics is: Is An Officer and a Spy any good? The answer is a resounding oui. An Officer and a Spy tells the true story of the Dreyfus Affair and we are informed that all the characters portrayed really existed (though as this is based on Richard Harris's novel of the same name, some artistic licence has been taken).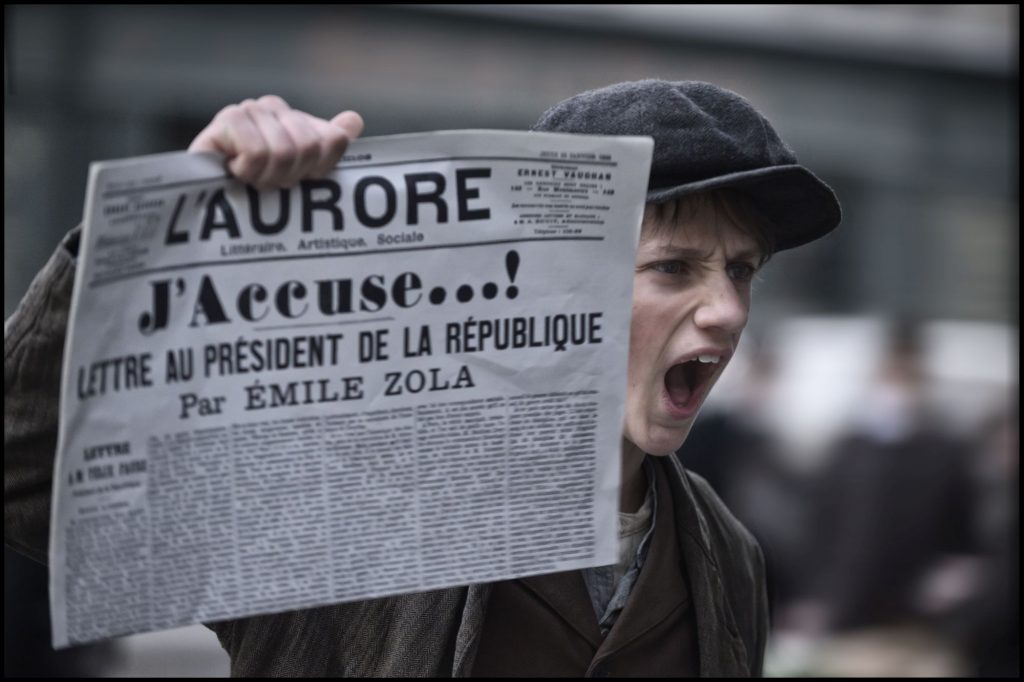 The Dreyfus in question was Alfred, a captain in the French army who was convicted of treason in 1895. He was sent to Devil's Island and left to fester there under life imprisonment. But when another officer, Lieutenant Colonel Georges Picquart, took over the secret service division of the army, he discovered that the trial of Dreyfus was a case of old-school anti-Semitism and scapegoating. Would Dreyfus be exonerated? Would others become victims of the army's cover-up? What secrets would be disclosed? The Dreyfus Affair rocked French politics and exposed the intrinsic anti-Semitism of its society.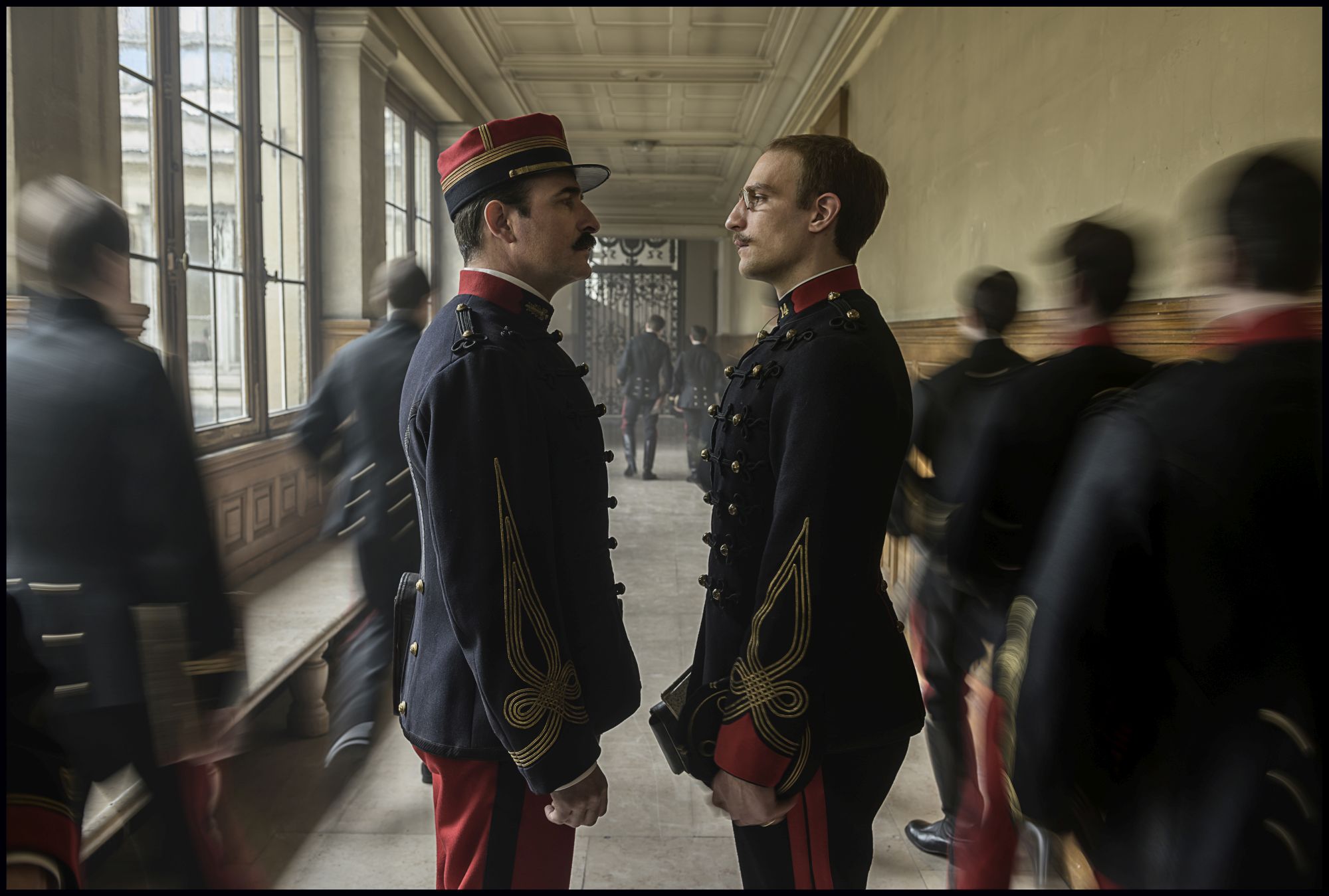 Polanski treats this like a whodunit with our hero Picquart (Jean Dujardin) literally piecing together scraps of the story and trying to bring the truth to light. This is old-fashioned filmmaking which follows a fairly standard structure, but there's nothing wrong with that when the story and the director are this good. As Picquart, Dujardin is old-school army: he's fair, honest and patriotic, and is prepared to uphold those values at the expense of his career and freedom. Dujardin has the ability to make you believe in all his characters, whether they are men in love with their jackets (Deerskin) or a police magistrate (French Connection). As the attractive and honorable Picquart he turns in a subtle and understated performance. In one scene he whispers into a man's ear and the audience is left wondering what he said. A short while later, we find out and it is a scene that embodies everything we have learnt about this man from the start.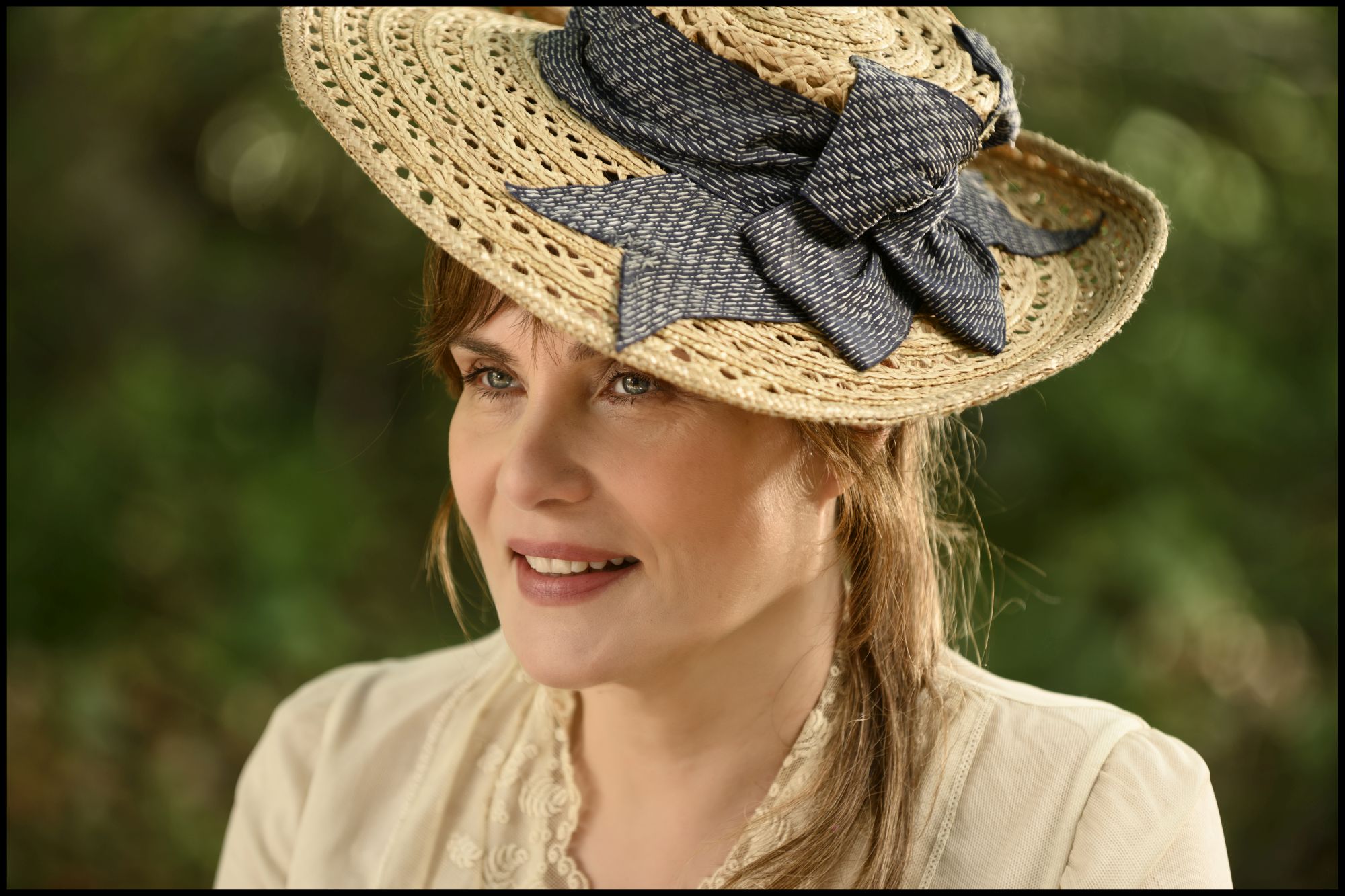 Polanski has rounded up a veritable rogues gallery of magnificent French actors. Alongside Dujardin is a Polanski stalwart Mathieu Amalric as the calligraphy expert who we see measuring criminals' crania as part of his research. Louis Garrel is Dreyfus and he plays him with quiet dignity, never particularly likable or warm, but no less upright and honest than Picquart. In fact, perhaps he is a little more upstanding, for Picquart is involved with a married woman, Pauline Monnier (Emmanuelle Seigner).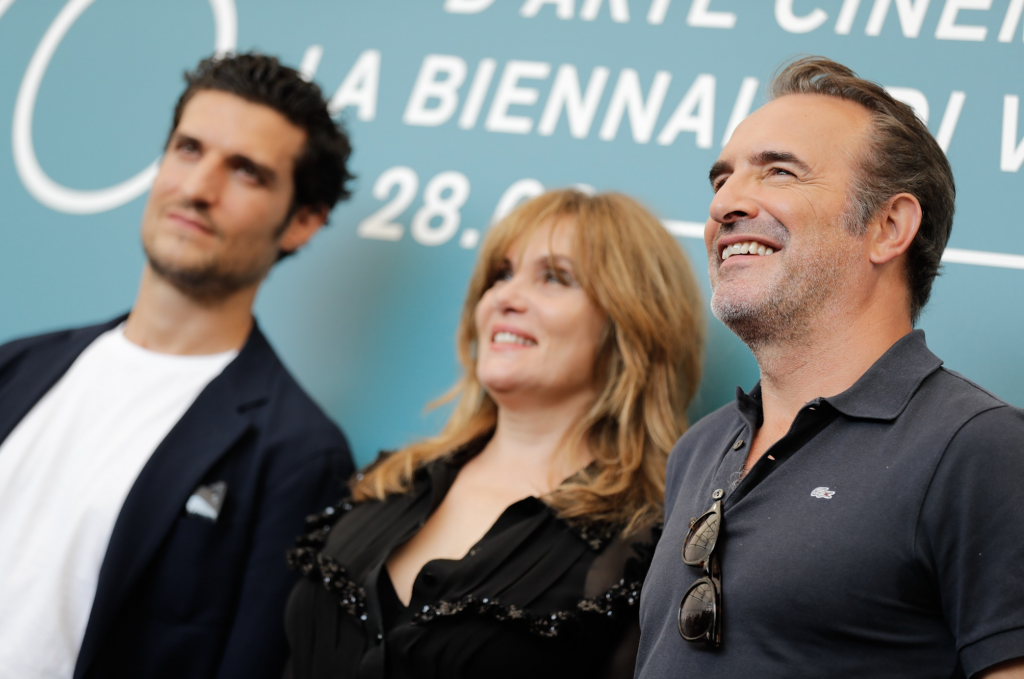 Seigner is warm and extremely likable but lacks facial expressiveness, taking away much from her performance. As the only woman of any note in a film full of bewhiskered uniformed men, it's a shame her presence wasn't more strongly felt, but she ends the film on a high note that indicates a more liberated future for women. The highly dependable Damien Bonnard and the excellent Gregory Gadebois as Officer Henry are just two more of a fine ensemble cast (which includes a Hitchcockian glimpse of the director himself).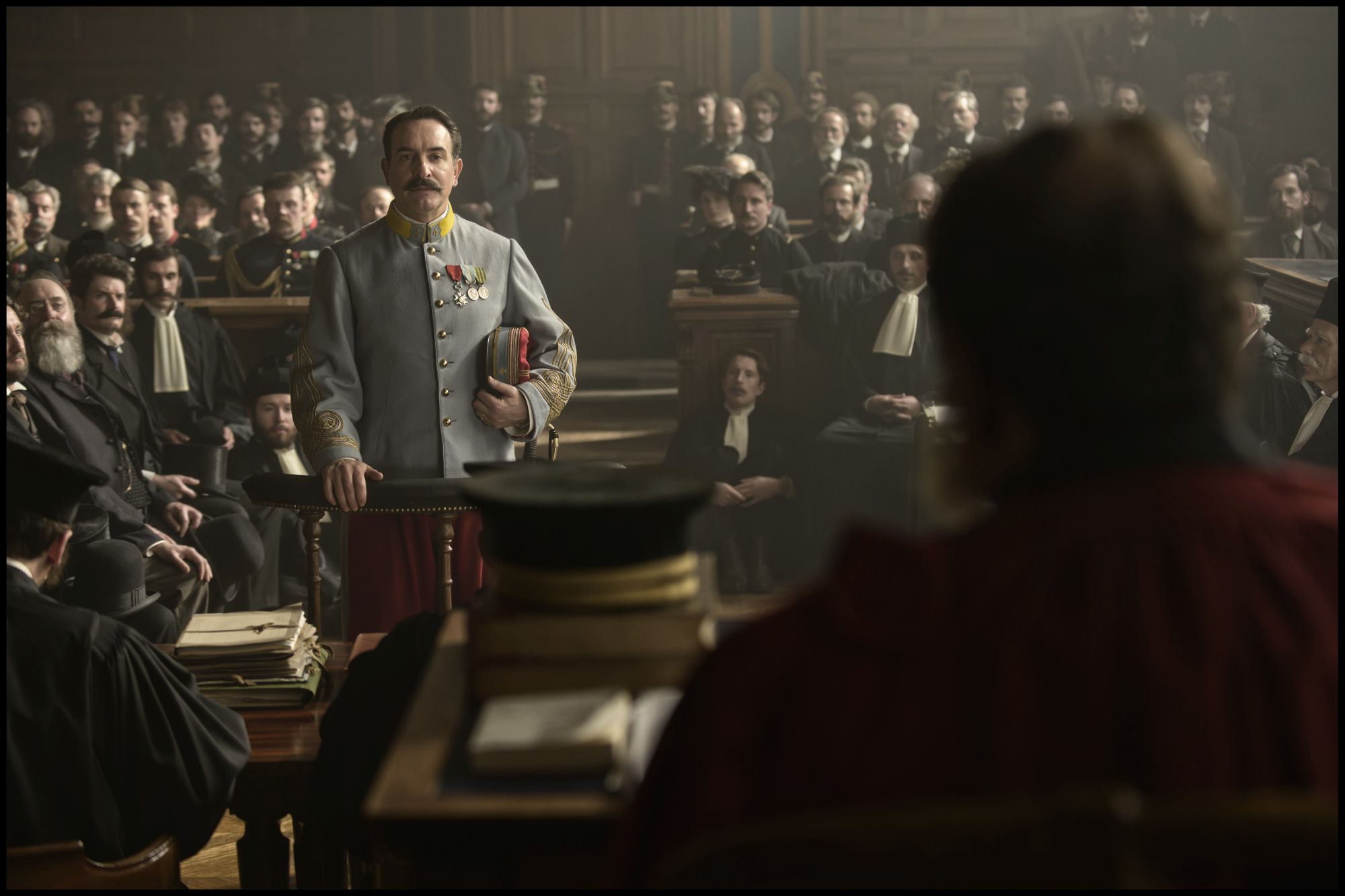 The film slows down a little as it gets bogged down in the courtroom scenes but it manages to keep up a smart pace for much of the film despite the complexities of the espionage tale. What Polanski does so well is look at the deep-rooted anti-Semitism of his adopted homeland and how it is a terrible portent of what was to come just decades later. We see book burnings in the streets: Emile Zola was a staunch supporter of Dreyfus and his J'accuse published in the national press is where the director gets the original title for his film. We see Stars of David graffiti-ed onto shop windows and Jewish businesses attacked. Polanski shows us not just the parallels between two past events, but with our increasingly xenophobic and rabidly nationalist present. It's an engrossing story told by a master storyteller and is a tale that is worth retelling as a reminder and a warning to us all.