Five years on from David Bowie's demise and many of us fans are still pining for him. The release of Gabriel Range's Stardust comes hot on the heels of A Bowie Celebration, in which a slew of artists performed the legendary singer's best-loved work. So can Johnny Flynn as David Bowie compete with the likes of Adam Lambert and Trent Reznor in providing renditions of the man's best-loved tunes? Well, he doesn't have to: the Bowie estate did not give the filmmakers permission to use any of Bowie's songs. This immediately places Stardust in a different position to the recent megahits Rocketman and Bohemian Rhapsody (the latter even releasing a karaoke version in theatres). Without the man's music to rely on, Range instead offers to depict his take on how the quiet-spoken and introverted David Bowie flew to the USA for a road trip in 1971 and returned a new man.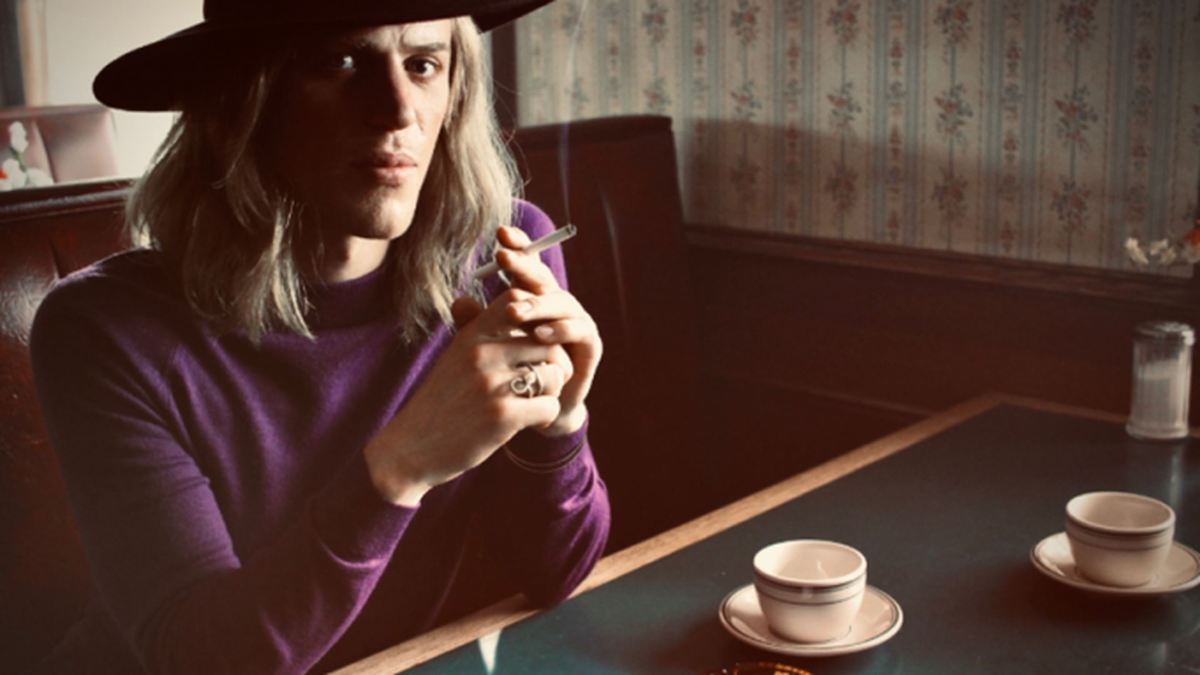 On that road trip, David is accompanied by Mercury Records man Ron Oberman (Marc Maron). Oberman has the difficult task of promoting Bowie without being able to book any public gigs due to the latter's lack of a work visa. Most of the film is a sort of Driving Mr David road movie. Oberman is convinced of Bowie's brilliance, but here's the thing: there is nothing about Range's version of Bowie that instils great confidence, and without the man's music or voice to go on, the audience cannot understand Oberman's musical instincts. And frankly, if I were Oberman and I had this version of David Bowie in my car, I would have dumped him at some hick-town diner. All the cliches are here. Bowie starts out as inauthentic, a prima donna, a fop, without a true voice. Yet on this journey, Bowie teeters on the brink before having an epiphany – partly thanks to Oberman's lessons about music and life – and finally finds his voice.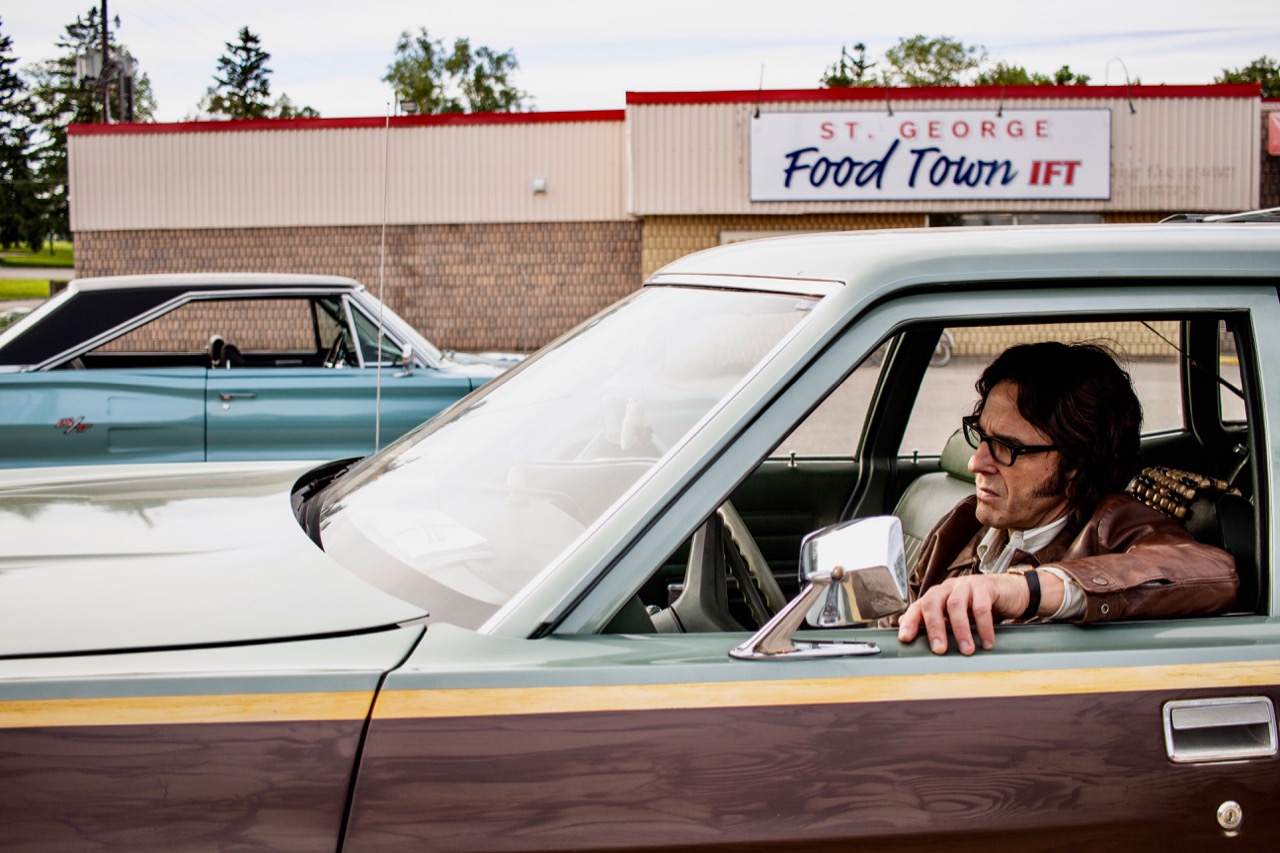 Range focusses on Bowie's close relationship with his older half-brother Terry (Derek Moran), an institutionalised schizophrenic. He creates a link between David's fear of succumbing to the illness to his embracing of that fear to create his multiple personas. Much of the road trip is interspersed with David's recollections of his brother and their relationship. Before Bowie fans and amateur psychiatrists can get their knickers into too much of a twist, Range provides a disclaimer: 'What follows is (mostly) fiction' appears in the opening frames. The biographical bare bones: his fraternal relationship, his marriage to Angie, his friendship and rivalry with Marc Bolan, his northern blokey band members and his famous crooked teeth and mismatched eyes all make an appearance. And it has to be said that as Bowie, Johnny Flynn looks the part, and he can certainly carry a tune. The fact that not one of those tunes happens to be a Bowie song makes everything about the film a little discordant.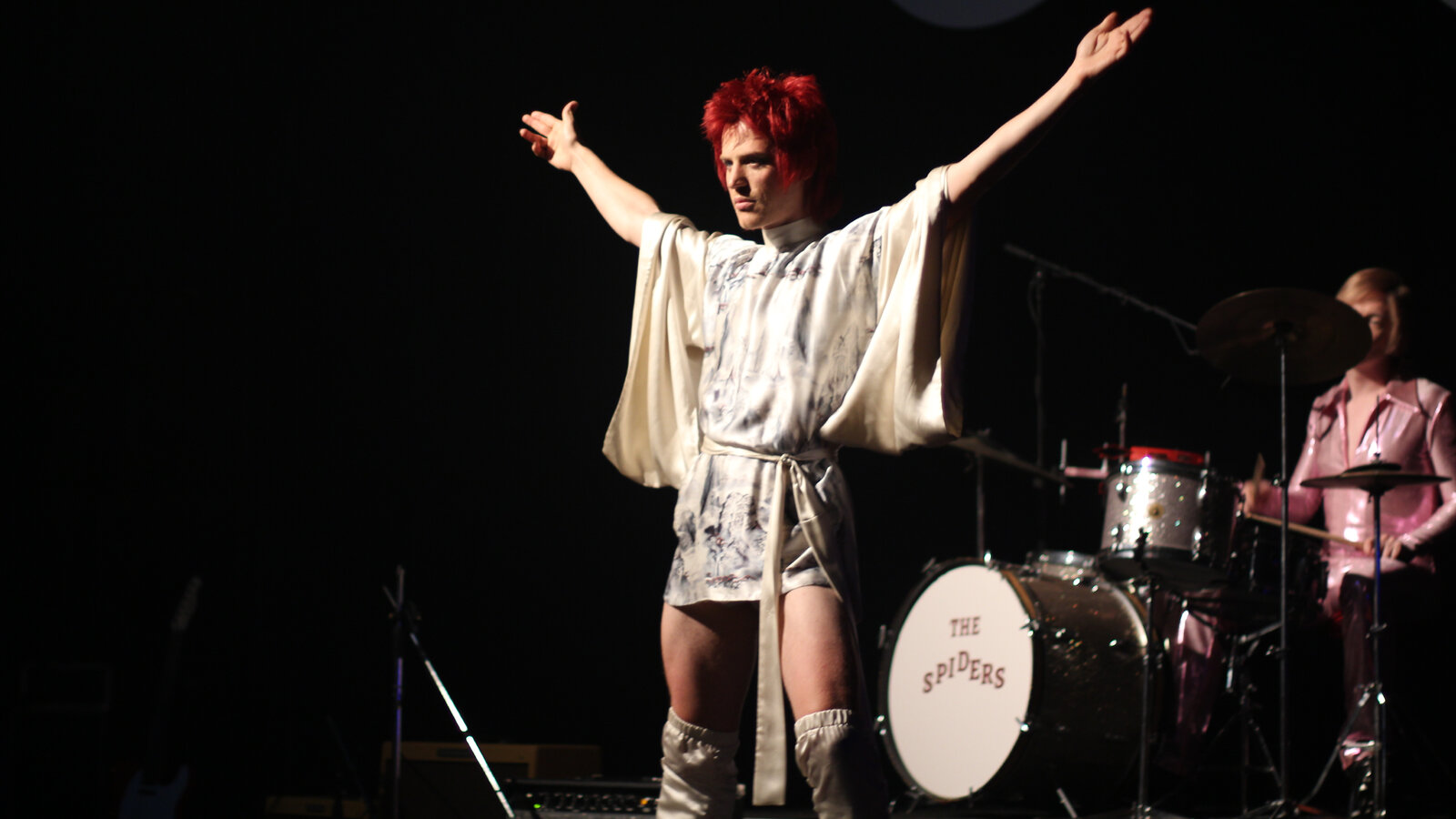 Flynn portrays Bowie as limp and effete, all his south London cockiness erased. Bowie's success up to this point seems to be solely due to Angie (Jena Malone), the villain of the piece, a hard-nosed grifter who is constantly haranguing her husband and his management while simultaneously being responsible for Bowie's image and career. Bolan doesn't come off much better. That beautiful man is played by James Cade, whose portrayal has more than a hint of Withnail & I's Danny about him. This was never going to be an easy film to sell: Bowie's many fans will find little reason to watch and will find plenty to find fault with, while anyone watching in order to be introduced to the singer will be bored and at a loss as to how or why Bowie ever became such a stratospheric star. Despite Flynn's personable performance and the always likable Maron's efforts, this dull film never really takes flight.
Stardust is released on Janyary 15th on digital platforms and in theaters
Johnny Flynn and Gabriel Range interview: