LONDON – The Quietude was a film that played on the festival circuit and seemed to elicit a strong reaction from movie-goers, given the paramount relationship at the core of the narrative consisted of two sisters who were, well, rather close to one another. Starring Martina Gusman and Berenice Bejo as the aforementioned siblings, when we sat down to discuss the feature with the former, alongside director Pablo Trapero, they discussed the central relationship, and how the film navigated its way around this unique closeness the sisters share on screen.
This feels like a very feminine film, the male characters are very much in the background. Can you tell us a little bit about this dynamics between these three powerful female characters?
Pablo Trapero: Yes, that was probably the biggest challenge, to portray a female world in this symbiotic way. These two sisters as we can tell have a particular relationship and that was one of the biggest challenges, but also exciting, very exciting. From the very early stages of the writing process I had the privilege of sharing that with Martina, she was very involved from the beginning in the development process. Also Berenice was in place even before I'd finished the draft, so I share with them the early stage of the writing process, but of course in real life we have a constant exchange with Martina from the very beginning, so even before I had a final treatment I was able to share it with her. It was not only very helpful but also necessary in terms of making the character complex and enigmatic, it was something that I'm happy to now see in the cinema. It's exciting to see how people get moved somehow by the relationship.
In the beginning we all asked ourselves how this kind of relationship will be for the audience. It's not a usual sort of relationship, but for me the story is about a love. Love has different shapes. Everything in every scene in every movie depends on the sensibility of the viewer and what you want to see, what you're expecting to see and what you're able to accept. If you pay attention you will notice that most of the time there are empty chairs, there are empty bedrooms, there is always a place which is like an invitation for you to be a part of the family. With your own family, even if you like your uncle you might not like his politics for example, but he's your uncle and you love him, so that complexity is part of this.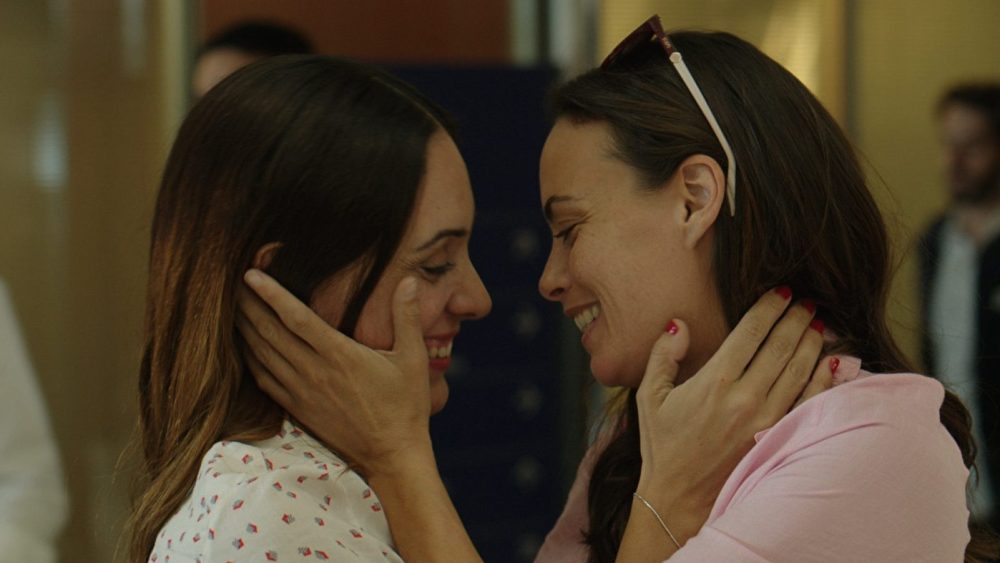 My wife claims there's no bond stronger than that of two sisters, have you got a sister – and would you say that is true?
Martina Gusman: Yes of course, the sisterhood is as you say, but this film transcends that somehow, this goes beyond the sister relationship. These two sisters have a love that is kind of unique but at the same time they want to have it within legal framework, not going too far, so they love each other that much that they do everything, but they don't cross that line, they understand the boundaries of the relationship.
The first scene between them could be taken as an incestuous relationship but at the same time they don't touch each other, they share the moment but they don't touch. Vincent is like a connection between them, a physical connection that exists between them.