There have been myriad versions of Louisa May Alcott's perennial classic, Little Women, each of them in some way representing the time they were made. We've had a feisty Jo courtesy of Katharine Hepburn in 1933 and a goldie-locked Elizabeth Taylor in bloomers as Amy in 1949. More recent generations have enjoyed Susan Sarandon as Marmie to Winona Ryder's bookish Jo (1994). This time it's the turn of Greta Gerwig to shake things up a little and offer her own take of this beloved tale. She does so with great verve and imagination, providing a very contemporary reading while always respecting the original story. Gerwig has given her trusted leads from Lady Bird, Saoirse Ronan and Timothée Chalamet, the parts of Jo and Laurie.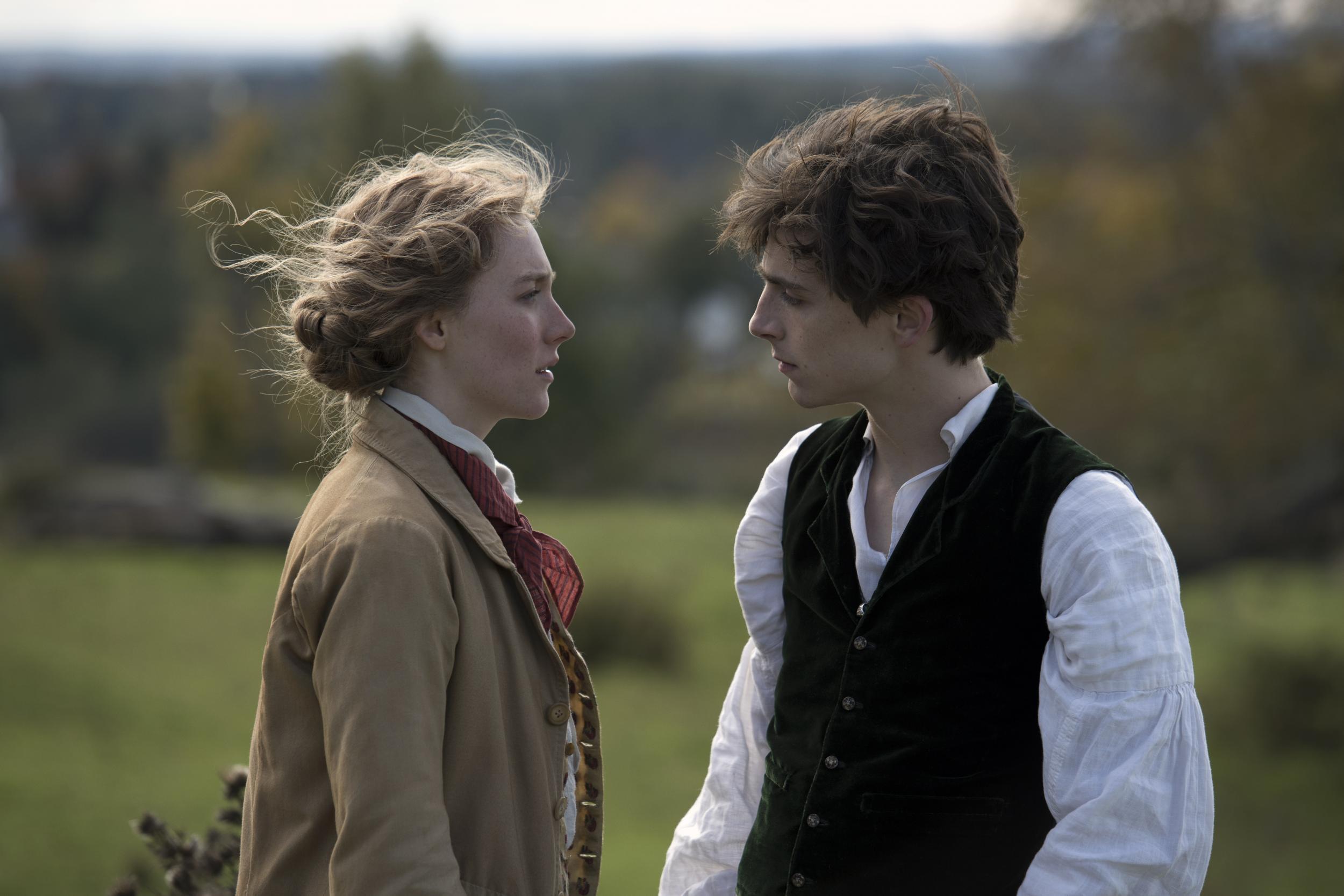 They are a lovely pair here: a yin and yang fitting so neatly together while being so very different. Jo is all spontaneity and clumsy forthrightness, while Laurie is the embodiment of elegance and upper-class poise. They are often seen together, both in waistcoats and billowing sleeves, each striving to be freed from the restrictions of their class and time. In fact, Jo is often unencumbered by the restrictive clothing of the age, with a wardrobe relatively free of hoops, corsets and bonnets. Jo is definitely the heroine of the film, yet Gerwig is happy to highlight her flaws – her fiery temper, her stubbornness, her lack of forgiveness. In the same way, the director does not make Amy (Florence Pugh) a one-dimensional spoilt brat. Whilst still pretty brattish, the audience sees her absolute worship of her big sister and her struggle to be good.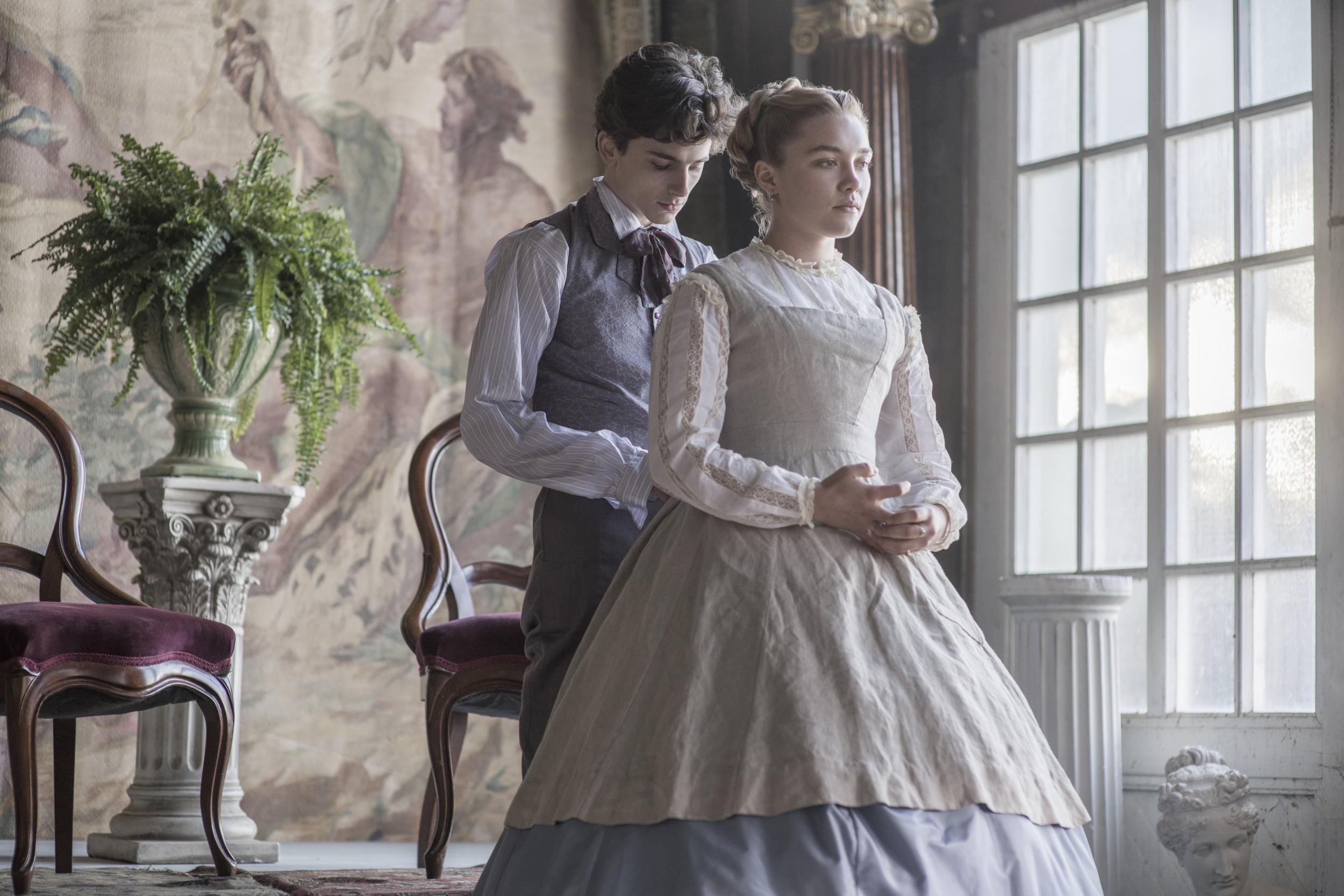 In Little Women Pugh has some of the best comedic lines and she makes Amy a much more rounded and interesting character. This is thanks to Gerwig's writing, for Amy is the one who makes the case for a good marriage and why this is something she has to strive for – as her Aunt March (a delightful Meryl Streep with some pretty funny lines of her own) points out, the impoverished March family is relying on Amy to make a good marriage in order to survive. She admonishes Laurie for criticising her as she points to the limitations imposed on women by society. Amy's love for Laurie and the maturing of their relationship as they enter adulthood is a joy to watch, as is Laurie's own journey from poor little rich boy enamoured of Jo to a man made aware of where his heart truly lies via a louche and vulgar interim period.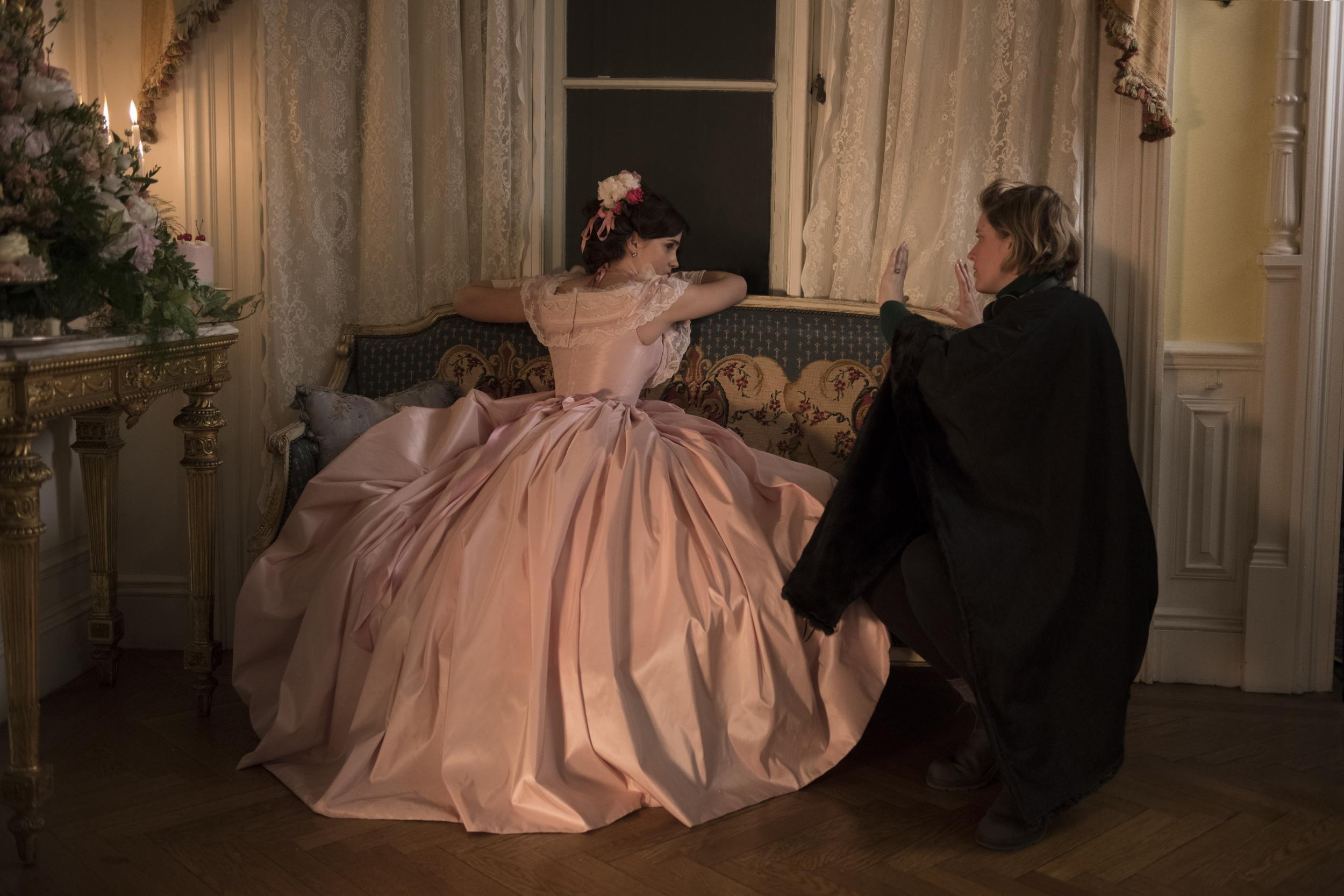 In Gerwig's Little Women, I enjoyed Emma Watson's Meg less than the other two girls for she seemed to lack a real transition from girlhood to womanhood, her struggles and her marriage less interesting than the other two stories. Meanwhile, as Beth Eliza Scanlen seems to be cornering the market in dying teens thanks to her recent turn in Babyteeth. However, this teen is very different: Beth is the timid one of the four girls, an ethereal and delicate presence. However, as with the other girls, Gerwig has made Beth a more rounded character. Yes, she is shy, but she is also determined and strong.
This is absolutely one of the film's great strengths: the girls are very different and separate entities but share many similarities and you get a real sense of their sisterhood. A wonderful scene in which the girls explode into Laurie's drawing room demonstrates how they work as a team, a fizzy mass of uncorked sisterly energy. The four strands of the sisters are intertwined and their mother, Marmie (Laura Dern, who is having quite a year), is the weaver who untangles their messes and who strives to give them as much freedom as can be allowed. As with the girls, Marmie is not just the saintly figure so often portrayed, but she confesses her own shortcomings and existential struggles.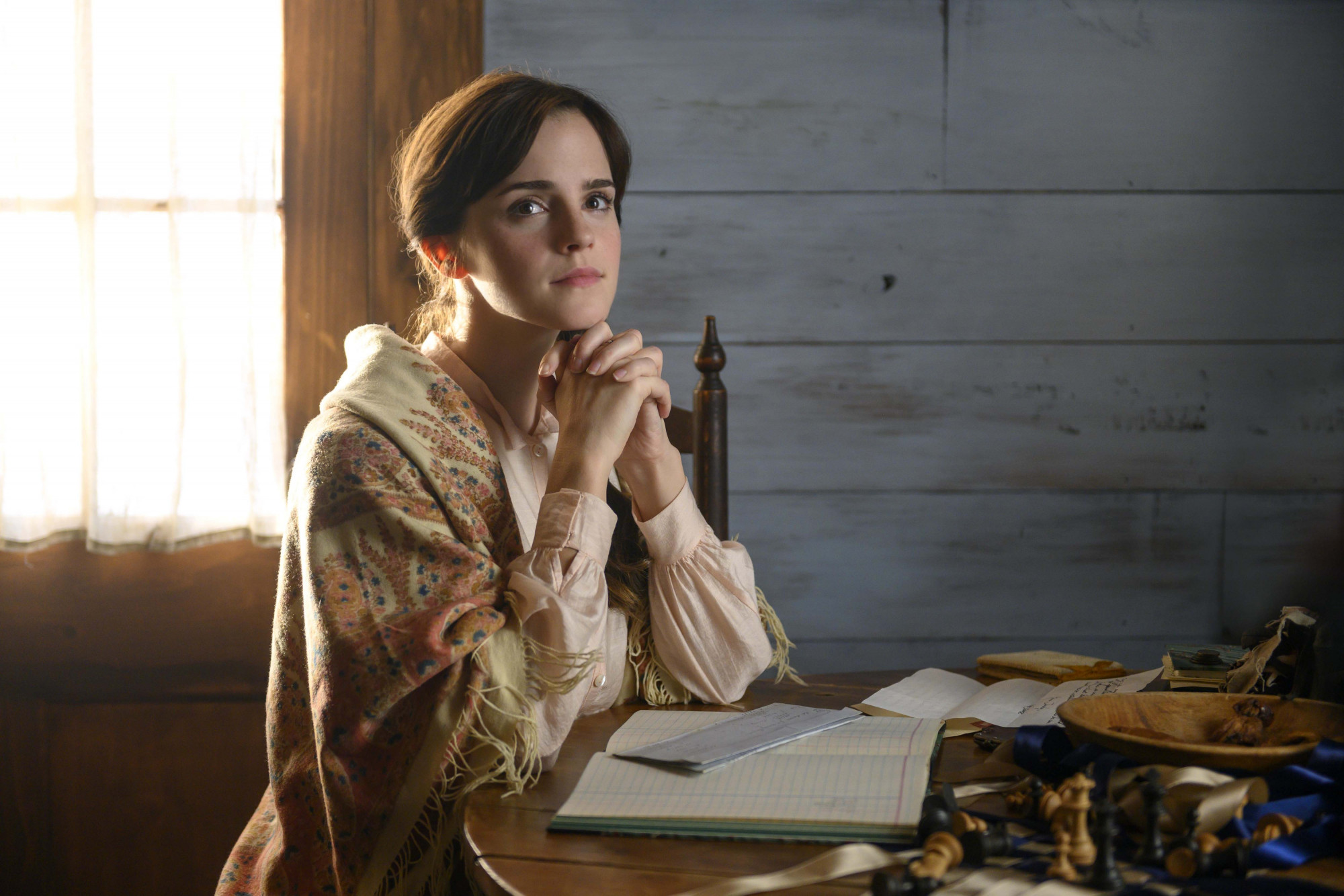 One major way that Gerwig has shaken up the narrative is by starting near the end (with Jo already ensconced in New York) and flitting between present and past. This is neatly done and not confusing if you pay attention to the light – a little brighter and warmer in the past, as much nostalgia is – and to the girls' hair and clothes: Amy has a neat fringe as a child and all the dresses are a little shorter. This shifting between present and past gives the film a jauntier pace and shows parallels between the two periods of the girls' lives.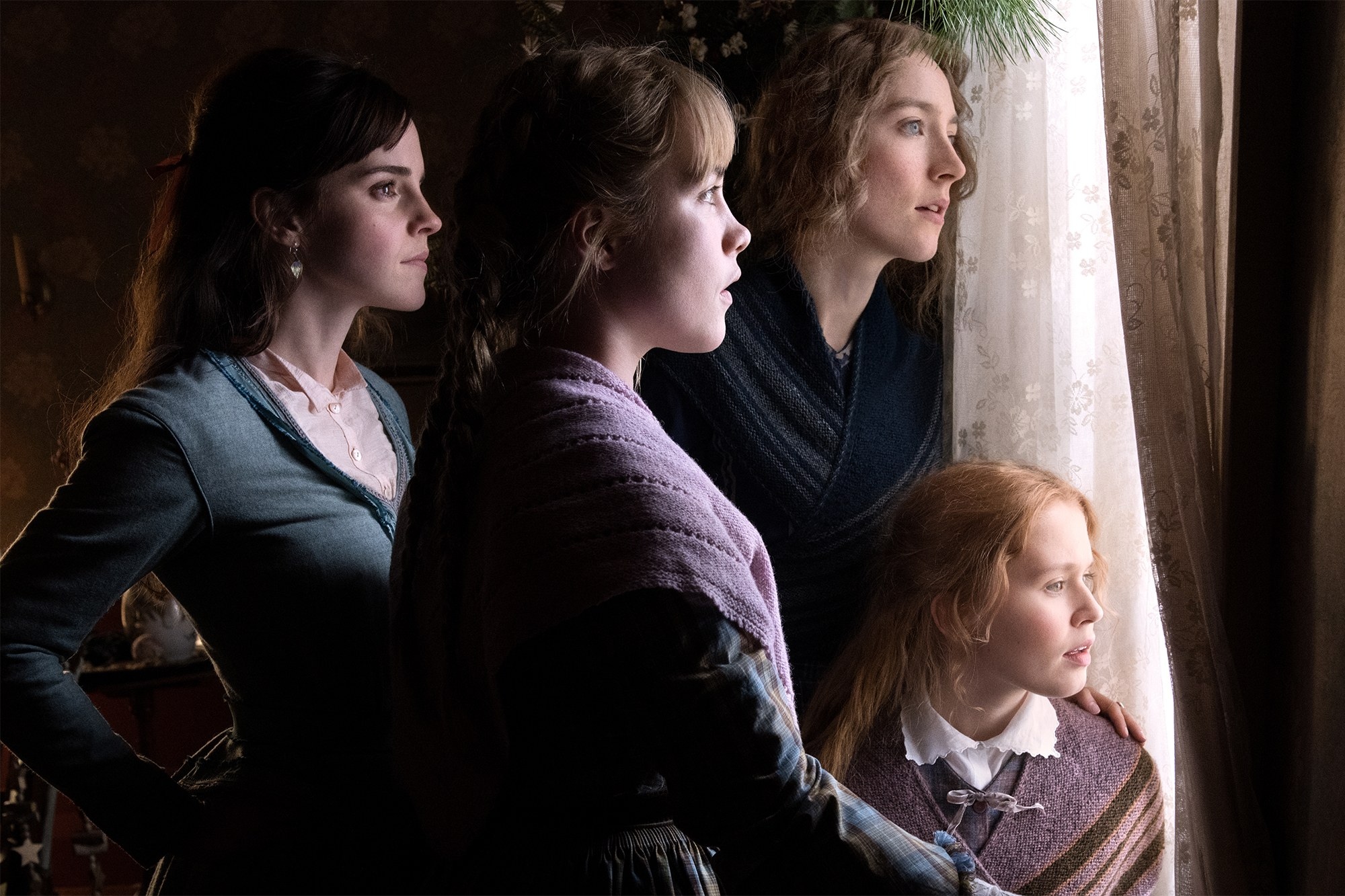 There is so much about this film to love and enjoy, from the details of the girls' outfits and the colours they wear (Jo in her bright red scarf, Amy in shades of blue) to the wonderful supporting cast, which includes a brief cameo from Bob Odenkirk as the March patriarch and a sympathetic James Norton as Meg's beau John Brooke. In particular, Chris Cooper as Laurie's wealthy grandfather deserves special mention. He had me in tears in a scene in which he simply walks down a set of stairs (and then had me in tears in virtually all of his other scenes). He is just one of the exceptionally fine actors Gerwig has gathered together to create by far the best adaptation of Alcott's Little Women, and it is certainly one of my films of the year. 
Greta Gerwig: "Little Women? A revolution dedicated to all ambitious girls"
Little Women will be release on December 25th, 2019 by Sony Pictures