When Hereditary director Ari Aster was on the hunt for a composer to do the scoring duties on his follow-up feature – the full-throttle folk horror nightmare Midsommar – Bobby Krlic (aka The Haxan Cloak) must have felt like the natural choice. The US-based, Wakefield-born musician first gained prominence with his dark and guttural electronic stylings, almost tailor-made for the dread-induced atmosphere conjured by Aster. But this time around, the terror exists mainly in broad daylight of the Scandinavian midnight sun. When we spoke with Krlic recently, we asked about his approach to writing music for such an unconventional setting , as well as the relationship he forged with his Midsommar director and his formative experiences in the film industry.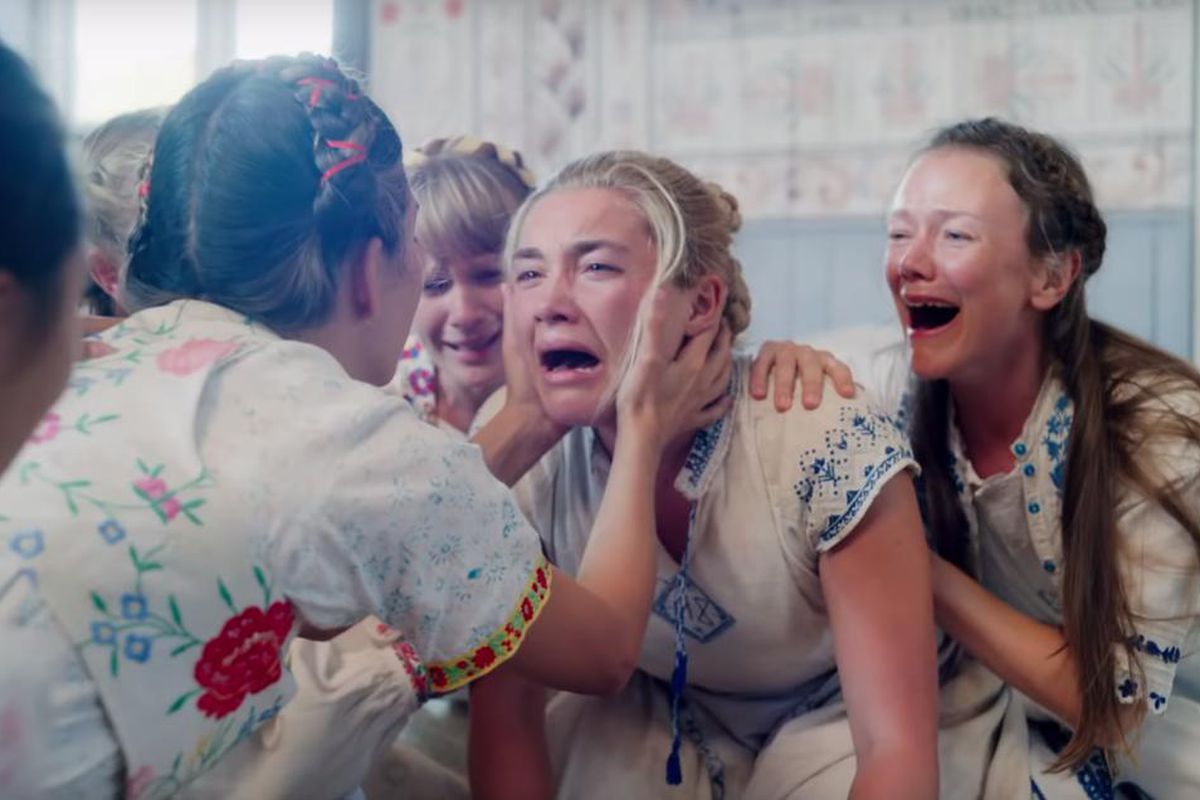 How did Midsommar come your way?
I got an email from my agent in early January 2017. He said a director called Ari Astor had got in touch with him about me and wanted to chat about a feature script he'd written. My agent sent me a link to Ari's website which at the time had all the short films he'd been making on there. I watched them all and just thought the guy was a genius. We eventually met and got on super well.
This is pre-Hereditary, right? It looks like there wasn't much space between the two films.
Yeah, he pretty much came straight off the back of Hereditary and started Midsommar. When I first met him, Hereditary hadn't even begun filming yet. At that point I just loved Ari and nobody knew that [Hereditary] was going to be the huge film it was.
Your music is renowned for being pretty dark and foreboding. As Midsommar is set primarily in daylight, did that cause you to rethink how you went about scoring it?
It did. It presented quite a nice opportunity for me to explore a lot of things I've been wanting to do for a long time. I completely understand why people have that viewpoint of my music being ominous and depressing. It's been six years since I last put a record out and I've grown and changed a lot as a person in that time. This past records are kind of a small snapshot of two specific things I wanted to say. There's a lot more stuff that I wanted to explore, so it was good to have Midsommar as an opportunity to showcase some of that stuff.
Ari was very vocal early on that he didn't think Midsommar was a horror film. He said the same thing about Hereditary, which I think is hilarious (laughs). We both took the approach that Midsommer is like a macabre and twisted fairy-tale, really. I was listening to a lot of early Disney scores and old Nat King Cole recordings. Also old orchestra recordings from the thirties and forties. I was taking a lot of influence from all that. [Midsommar's setting] definitely did change the way I approached the film's score.
How much creative leeway did Ari give you?
Loads. I don't think he could have given me anymore. We talked nearly every day during the production via email. Ari can be quite a verbose person, in a good way, and it became apparent that email was a pretty redundant way to communicate the emotions and feelings we were having about the music. He ended up coming over to LA and spent a week with me in my studio. We'd watch the film and I'd sit and play in front of him. He'd respond to the bits he liked and guide me emotionally to what was happening on screen and where we needed to go. It was a really amazing collaboration in that sense.
Did you look towards any other horror scores as inspiration?
I love the score for Rosemary's Baby. It leans towards different genres and feelings. I lot of Bernard Herrmann's stuff. Both Ari and I are huge Stanley Kubrick fans so the way the music is used in The Shining is probably one of our favourites in cinema. Not just in the tone and style of the music, but also the way it's mixed incredibly loud and if it's there, it's really there. That was something Ari promised me from the beginning. He said if I was going to score something he wanted my music to be completely present, which was really fantastic to have someone give you that kind of freedom.
Blackhat was the first film you worked on, alongside Atticus Ross. How did it feel to be part of a Michael Mann film? It must have been really exciting?
It was. I'd just released my second record and I'd never even been to America before. Atticus asked if I could come over and meet him, which I did. I'm a huge fan of him and Nine Inch Nails, so it was a pretty big thing for me. He made it quite clear that he'd never asked anyone outside of his family to help him with scoring before, so that was incredible coming on board. I'm also a massive Michael Mann fan. It was a strange feeling to be plunged into a really big film.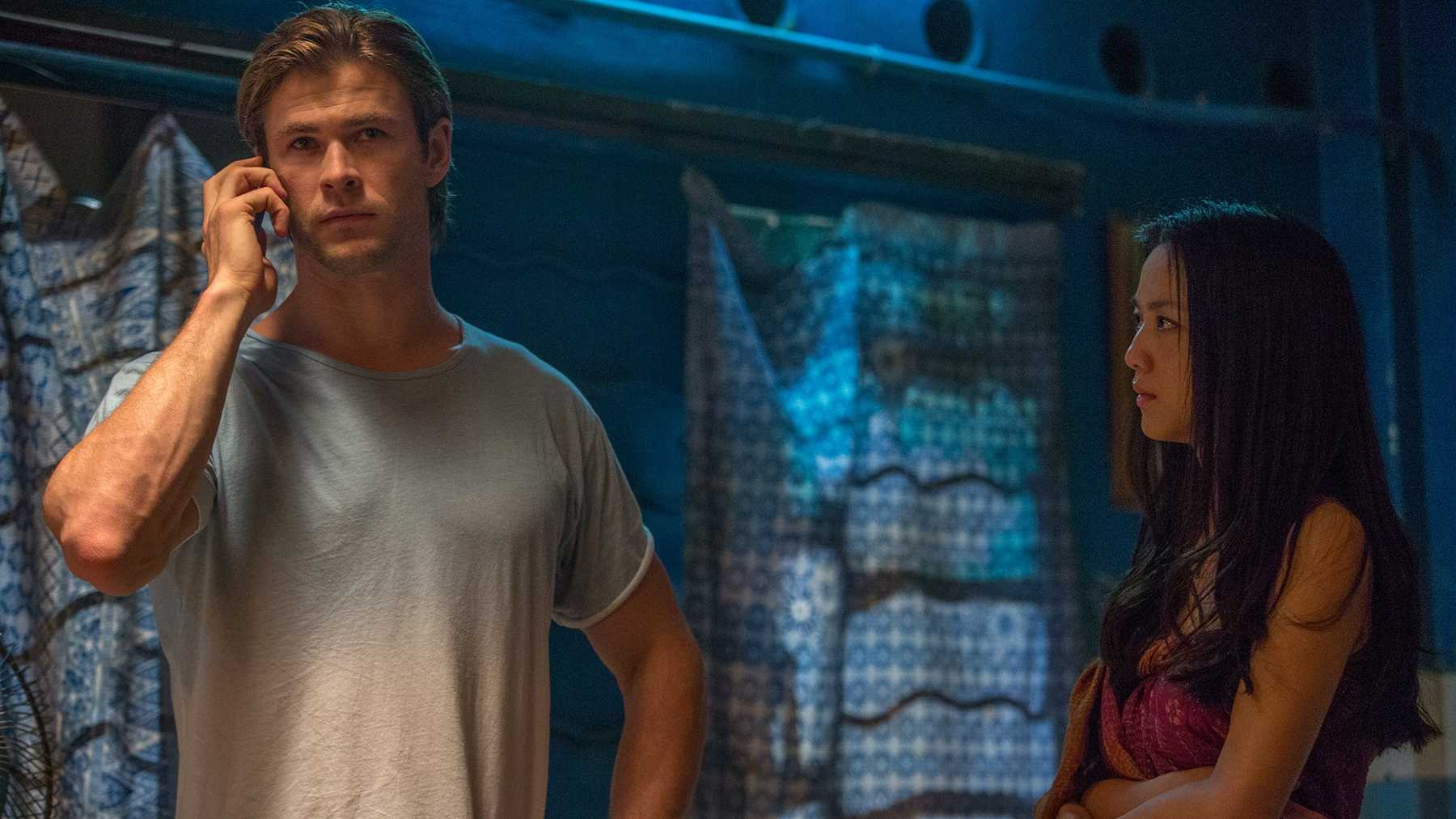 You guys worked together again on the John Hillcoat film Triple 9.
Yeah, who is another filmmaker I really love. That experience was fantastic, too. I think Blackhat was a bit of a warm-up. More composers were involved by the end. Harry Gregson-Williams did a lot of music for it. When it came to do Triple 9 it was myself, Atticus, his wife Claudia and his brother Leo, who is a great friend of mine. We just divided the story up between us and we took an equal role in composing the film, which was really awesome.
Did those collaborations help build your confidence when it came time to score Midsommar on your own?
When I moved to Los Angeles I started scoring television. I did three seasons of a show called Shooter and a miniseries on Netflix called Seven Seconds, plus I've just finished a show for NBC called The Enemy Within. I think through all that stuff – especially considering the intense episode-a-week deadline you have for network television – I felt like I was well-honed to go and do a film. I'd had some offers to score other films over the years as a solo composer, but they didn't quite feel right. I think when Midsommar came along it was the perfect film and the perfect time.
Midsommar is on general release in cinemas now