THE TITLE – Let's get right into it. Rian Johnson's The Last Jedi boldly (or mistakenly depending on your take) distanced itself from the Skywalker saga, with the death of Luke Skywalker and the revelation that Rey's (Daisy Ridley) parentage was unremarkable. But now with JJ Abrams back at the helm and the new title revealed speculation is rife that Kylo Ren (Adam Driver) was lying about Rey's parentage and Rey actually is part of the Skywalker bloodline. Or does Ren accept his own identity as part of the Skywalker clan? Or is there another yet to be revealed twist? The title ends up asking more questions than answering them, but it will be fascinating to see where this saga goes.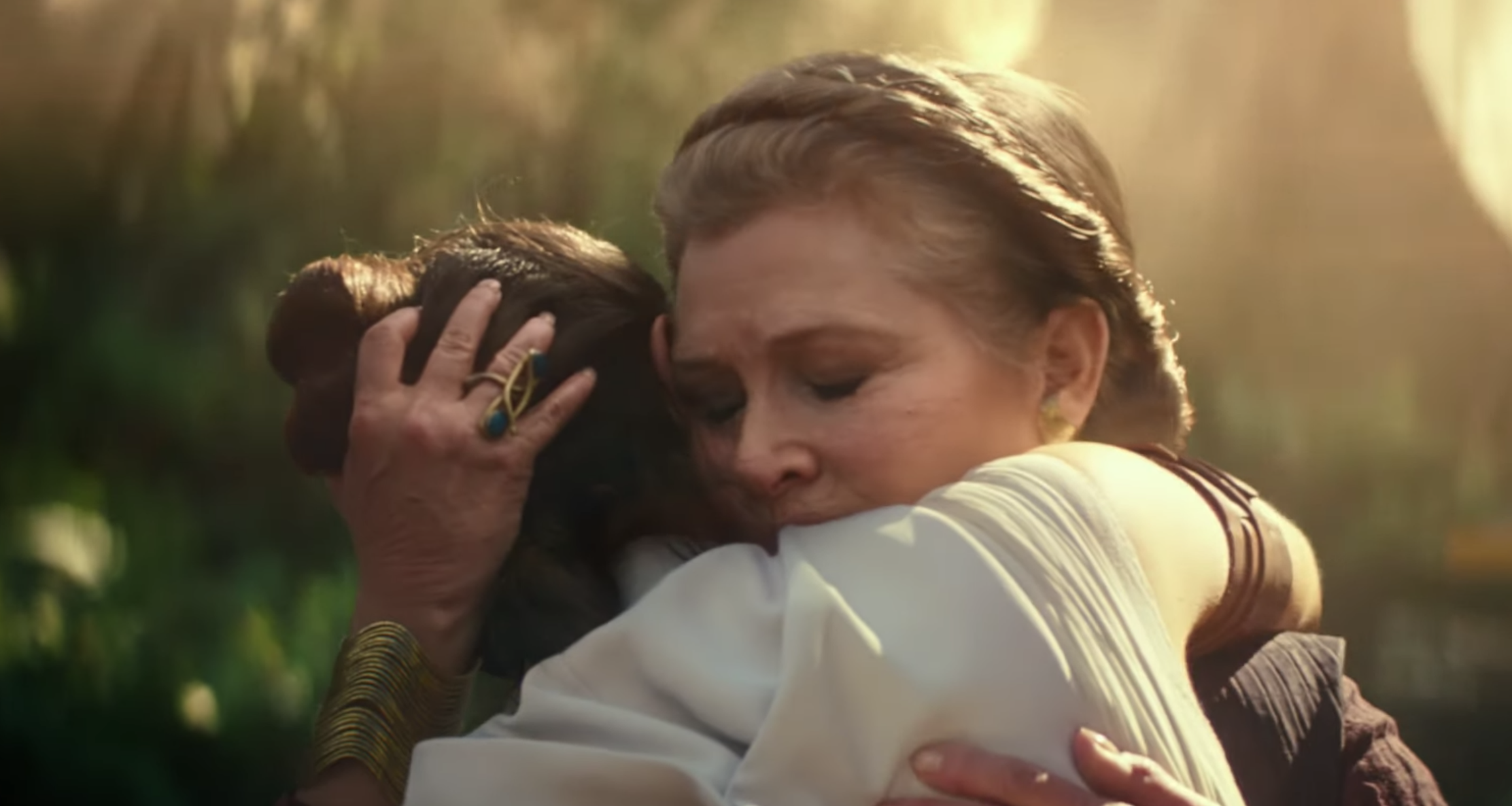 PRINCESS LEIA LIVES – With the death of Carrie Fisher in 2016, it looked like Carrie Fisher's involvement with the Star Wars saga had come to a tragically curtailed end. Possible solutions were to write out the character in the front crawl, or some horrific CGI puppetry (see Grand Moff Tarkin in 2016's Rogue One), but Abrams has taken deleted scenes and unused footage with Fisher and written scenes to fit. Common sense requires that there simply can't be that much of this sort of solution without the joins showing and one way or another this will be Leia Organa's final appearance. Let's hope her story ends in a satisfying way and leaves Fisher with the legacy and send off she deserves.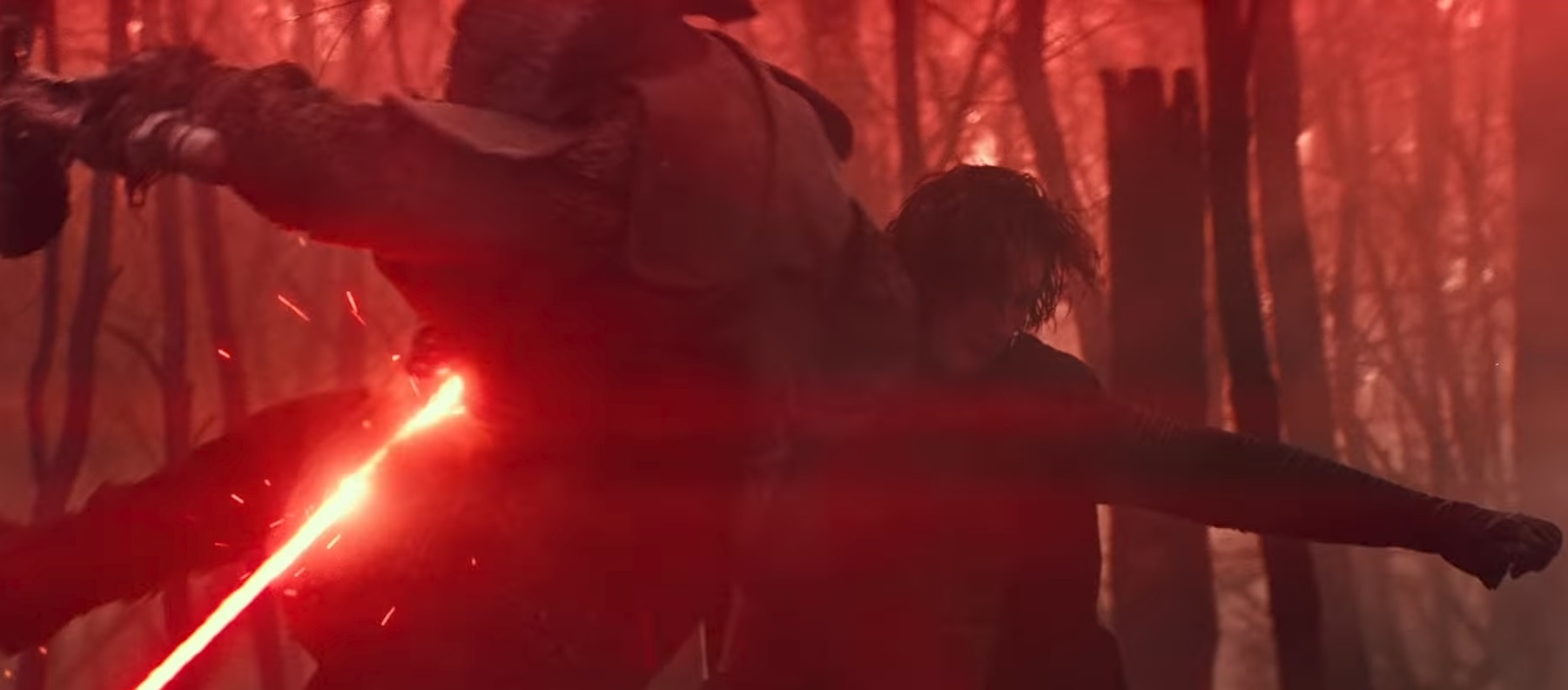 NEW PLANETS, NEW ACTION – Although we open on another desert planet – could be Tatooine or Rey's Jakku or somewhere new – we then get glimpses of bluish planet with some golden shining towns dotted about. Then there's the forest we see Kylo fighting in that has more than a passing resemblance to the woods in cult British fantasy hit: Krull. And then there's the final view of a shipwrecked Death Star in an ocean. Could this be on a moon of Yavin, the planet which the rebel base (on the fourth moon) hid behind in A New Hope? Yavin itself is a red gas giant, so that can't be the candidate, but the moons were numerous and there can't have been that many crashable locations close by. And let's nip back to the beginning and give a shout out to the hero shot of Rey salmon-leaping the star fighter. Possibly the most gasp worthy part of the new trailer. Add to this the return of the Speeder Bikes and Kylo's forest battle, and the final episode looks to be action packed, something Abrams handled so well in The Force Awakens.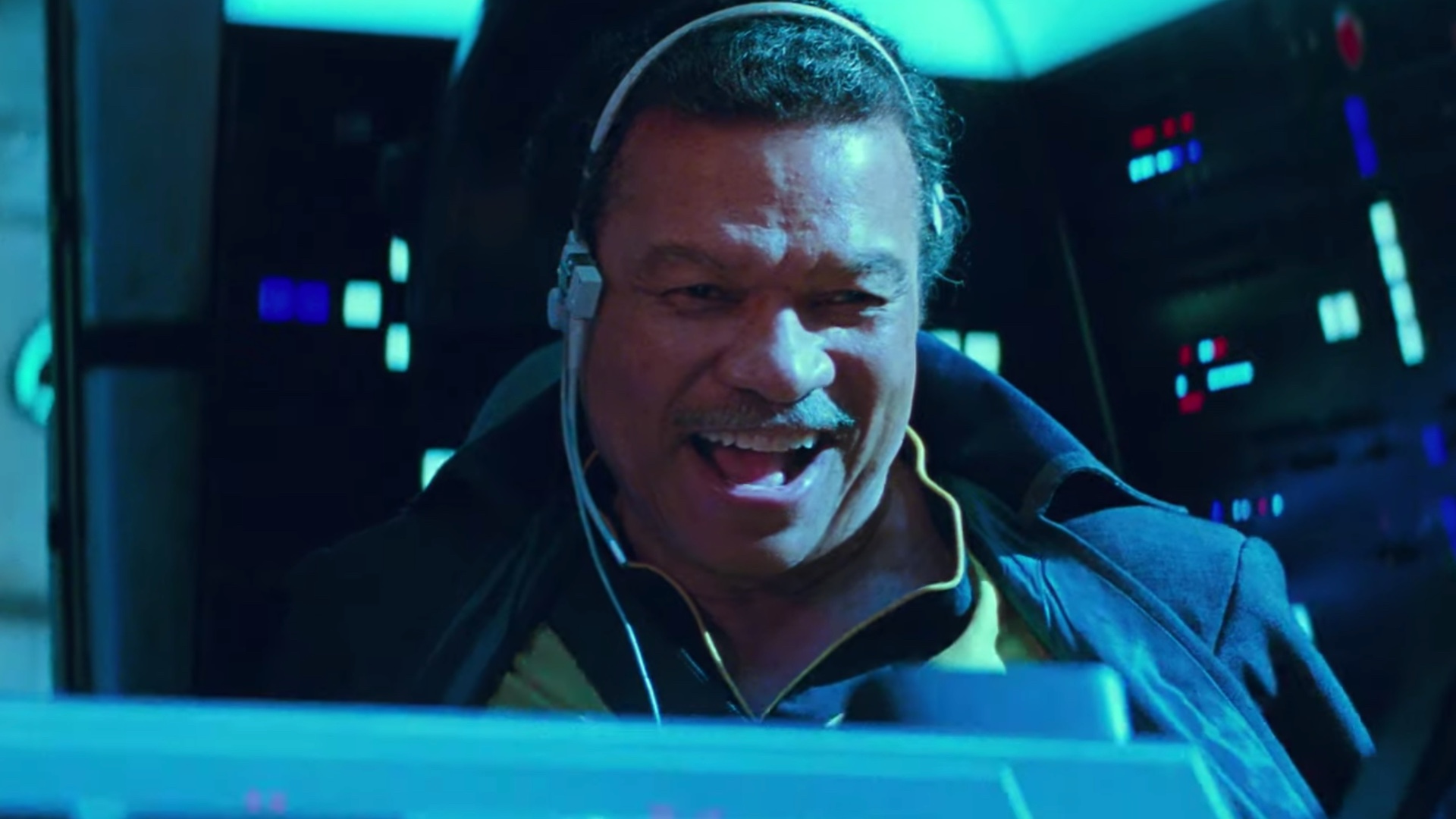 THE RETURN OF LANDO CALRISSIAN – Donald Glover made Lando Calrissian about the only good thing to come from Ron Howard's Solo and so it's tres cool to see that old smoothie back in vintage form in the cockpit of the Millennium Falcon. Billie Dee Williams is obviously having a ball and it looks like Cloud City might also be getting a come back as the location for a battle. Chewbacca, now played by Joonas Suotamo, is once more the co-pilot. As well as the older actors like C-3PO Anthony Daniels, the cast will see the return of Oscar Isaac, John Boyega and Kelly Marie Tran, as well as the addition of (among others) British national treasure Richard E. Grant and another young British talent Naomi Ackie. As a woman of colour fan rumour has it that Naomi could be playing none other than Lando's daughter, a rumour the actress would neither confirm nor deny at the recent celebration event. Her presence will be another much deserved finger in the eye for all the idiots and trolls who think that the new Star Wars has been forcing diversity upon them.

THE EMPEROR STRIKES BACK – One of the best kept secrets of Episode IX has been the inclusion of Emperor Palpatine, played by veteran British actor Ian McDiarmid. The offing of Andy Serkis' Snoke was another of Rian Johnson's bold/dumb moves, but as Mark Hamill's voiceover tutors Rey 'No one is ever really gone' and so it proves with Star Wars. The supreme evil Sith Lord could be returning, but don't despair, if Winter comes can Spring be far behind? There's also a good chance Luke will play a role, possibly as a 'Force Ghost' teaching and guiding Rey, and perhaps even Master Yoda (Frank Oz). The trick will be to handled the transition from the old to the new. So far each film has done this by simply killing off a major character toward the end of the film. There's an obvious law of diminishing returns when it comes to this kind of narrative sacrifice and I'm hoping JJ will find a way to close off the Skywalker saga in a spirit which pays homage to what has gone before while still adding something new.
Here you can watch the trailer: