LOS ANGELES – Film composer Alexandre Desplat is no newcomer when it comes to red carpets. After being nominated eight times for an Academy Award, he won an Oscar in 2015 for The Grand Budapest Hotel, on the year in which he was nominated twice, as the committee also recognized his work on The Imitation Game. This year he is nominated for his amazing score for Guillermo del Toro's The Shape of Water and Hot Corn met him during a noisy party at the 13th edition of the Los Angeles Italia – Film, Fashion and Art Fest: "I love del Toro's movies. My favourite? Pan's Labyrinth. It's a masterpiece. But The Shape of Water is stronger than Pan's Labyrinth…".
In The Shape of Water your music becomes the voice of a love story between two people without a voice. How you tried to convey that?
Exactly, I had to give a voice to them since neither the creature nor Eliza, Sally Hawkins's character, can speak. So I had to find a way to express this impossible love, the tenderness, the pain of separation and the longing, the water surrounding you… but at the same time I also had to express the carefree character of Eliza; she is a happy person, she has a tough life but she is always smiling, and she's smart and mysterious.
You seem prone to do fantasy movies, does this allow you to come up with more dreamy music?
When you go to see The Shape of Water you think is real, is set in 1962 in America and not in another planet but there is something strange, something that is not exactly reality and that's when the music can play something a bit different than just reality. And yes, it opens a wider range of options.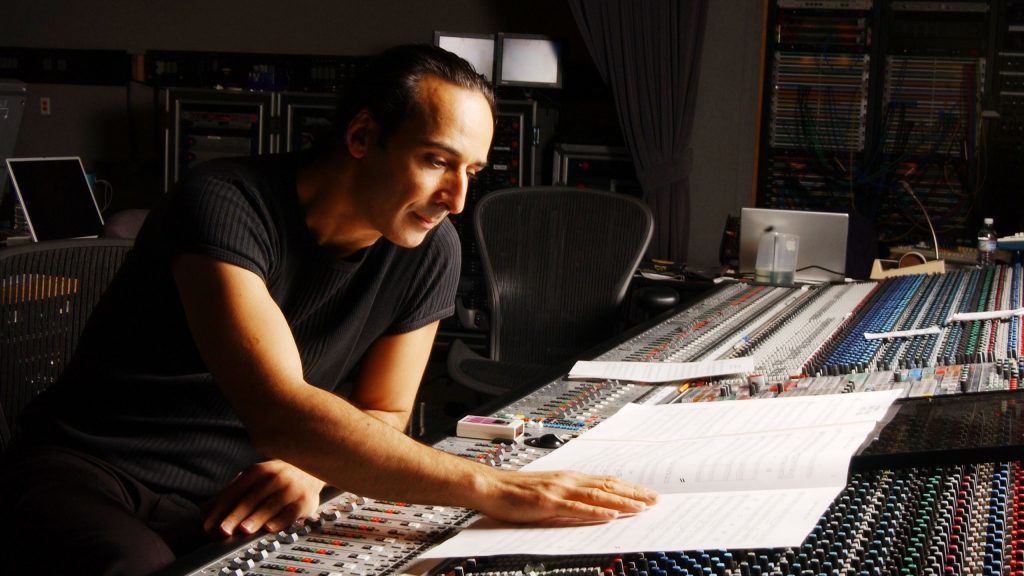 You become the music provider to Wes Anderson visions: what can you anticipate us about The Isle Of Dogs?
Fantastic movie, Wes Anderson is such an incredible artist.
Music wise?
Is gonna be Japan, meeting percussions, saxophone, voices, it's crazy.
Are you gonna do anything special to get ready for the night of the Oscars?
I think a shower…. at last!
Fingers crossed for Sunday night…
Thanks, we can only cross the fingers and hope that the statue comes to me… but I also hope that many statues go to the film because it's extraordinary.
"A fairy tale for trouble times": read Guillermo del Toro's interview here.