Liverpool – the home of The Beatles, Echo and the Bunnymen, The Teardrop Explodes and Liverpool and Everton Football Clubs – is a vibrant city with a rich film history. Big Hollywood blockbusters have filmed here, as well as period pieces like TV show Peaky Blinders, making use of some unspoiled Victorian architecture. The port in the North West of England is a proud working class city with a vibrant Scouse culture and which has also provided the setting for a bunch a great films and features in numerous Beatles documentaries.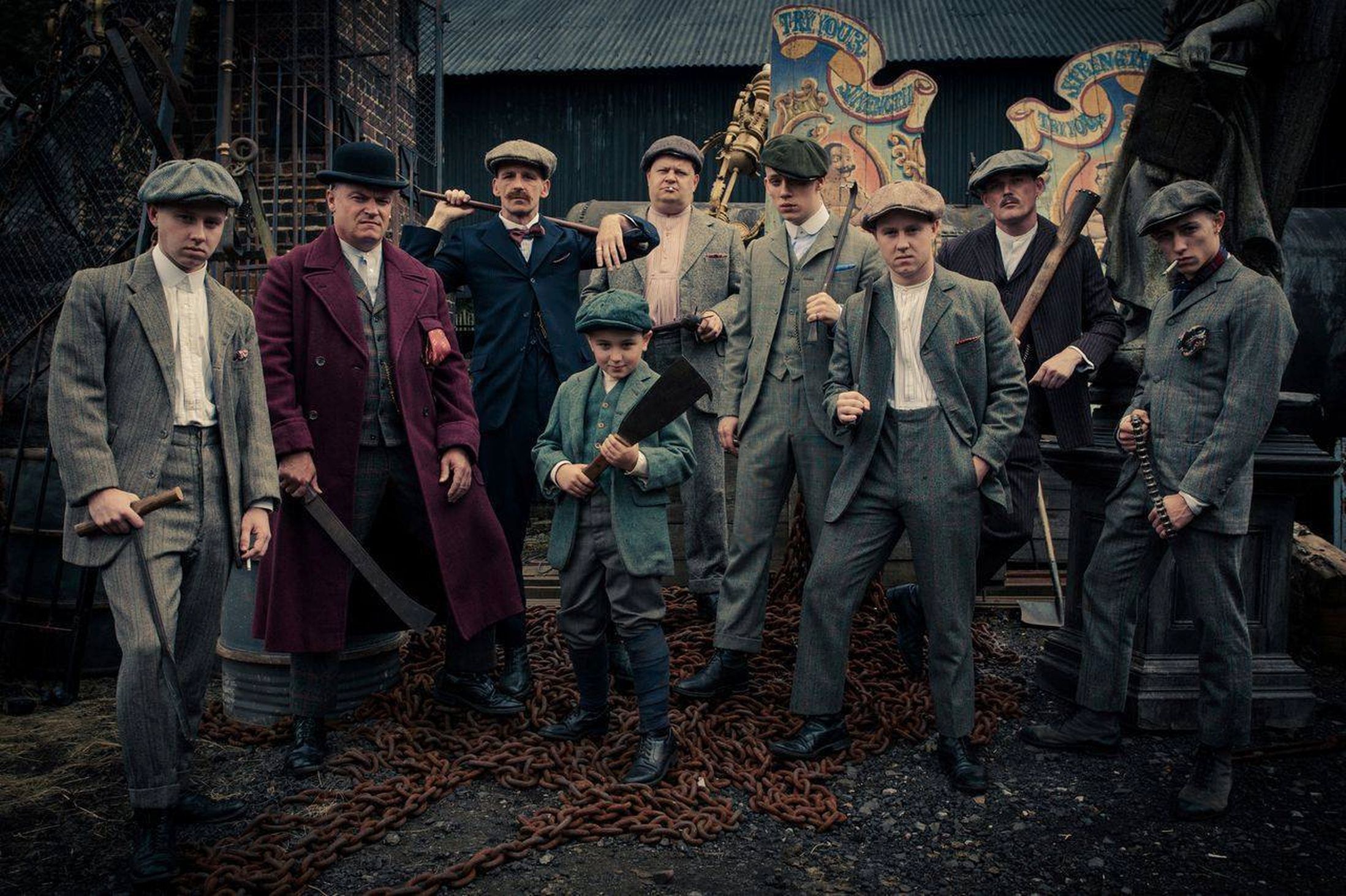 WATERFRONT – Directed by Michael Anderson of Dambusters fame and actor Peter Ustinov, this film from 1950 is set during the depression and tells the tale of a ship's fireman (Robert Newton) – a drunk and a rascal – who walks out on his young family. Years later he returns to find his daughter grown, but his family none-too-pleased to see him. Influenced by the Italian neo-realists, the film paints a poverty stricken Liverpool with a stark documentary realism, somewhat at odds with the melodrama of its plot. A young Richard Burton turns up in only his third screen credit.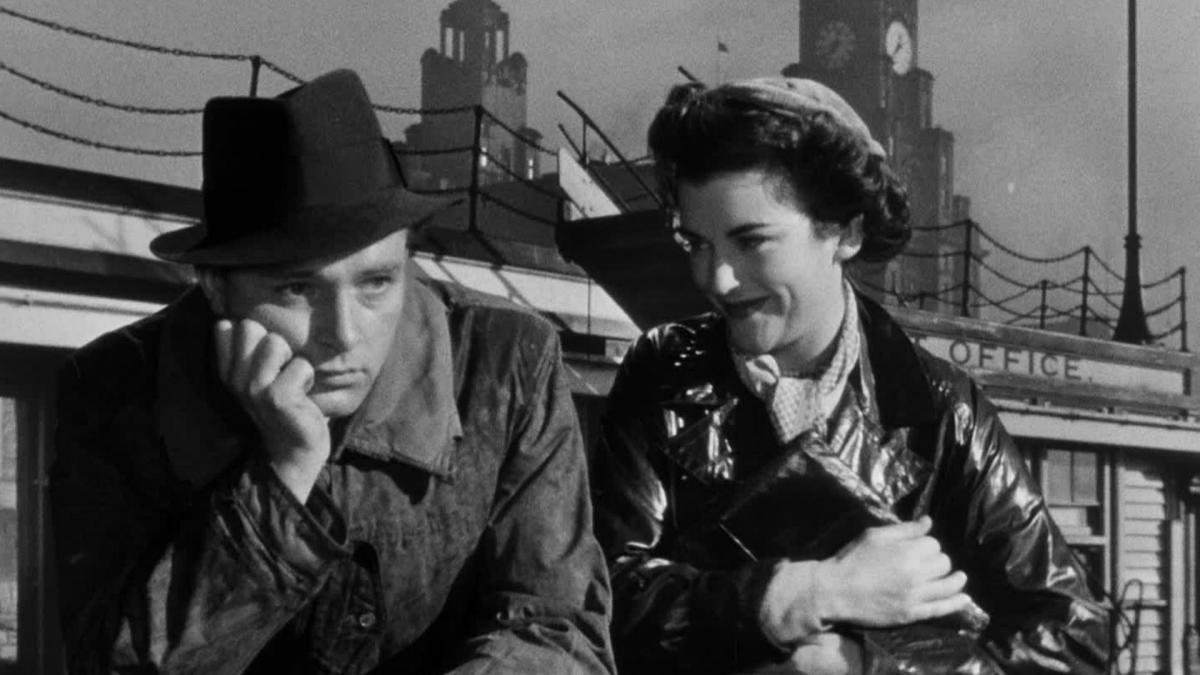 GUMSHOE – The late lamented Albert Finney stars as Eddie Ginley, a comic who dreams of being a Bogart style Private Detective. He lives on Gambier Terrace overlooking the Anglican Cathedral and there is extensive use of famous Liverpool locations, especially the waterfront. Stephen Frears' debut film plugs into the peculiar British love affair with all things American. It was a route Dennis Potter would go in Pennies from Heaven and The Singing Detective and there's something of Billy Liar to Ginley as well. However, the film can never quite decide on how far to take Ginley's fantasies seriously and the dialogue – especially in terms of racism – has dated deplorably.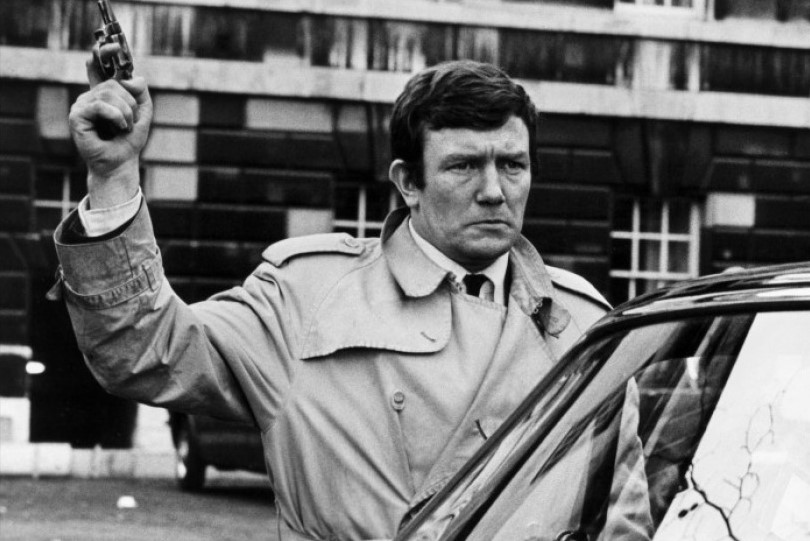 EDUCATING RITA – Liverpool had a wealth of creative writing talent.  Alan Bleasdale (no relation), Adrien Henry, Brian Patten and more recently Frank Cotrell Boyce all hail from Merseyside. A member of the Mersey Beat poets, Willy Russell achieved fame as a playwright and Educating Rita was his best loved play, filmed by Bond director Lewis Gilbert. Julie Walters is the working class Scouser seeking a better song to sing and Michael Caine is the university lecturer with a drink problem who helps her and in so doing helps himself. Unfortunately, although set in Liverpool, the film was actually shot almost entirely in Dublin. So it shouldn't real be here. But for the Scouse talent involved.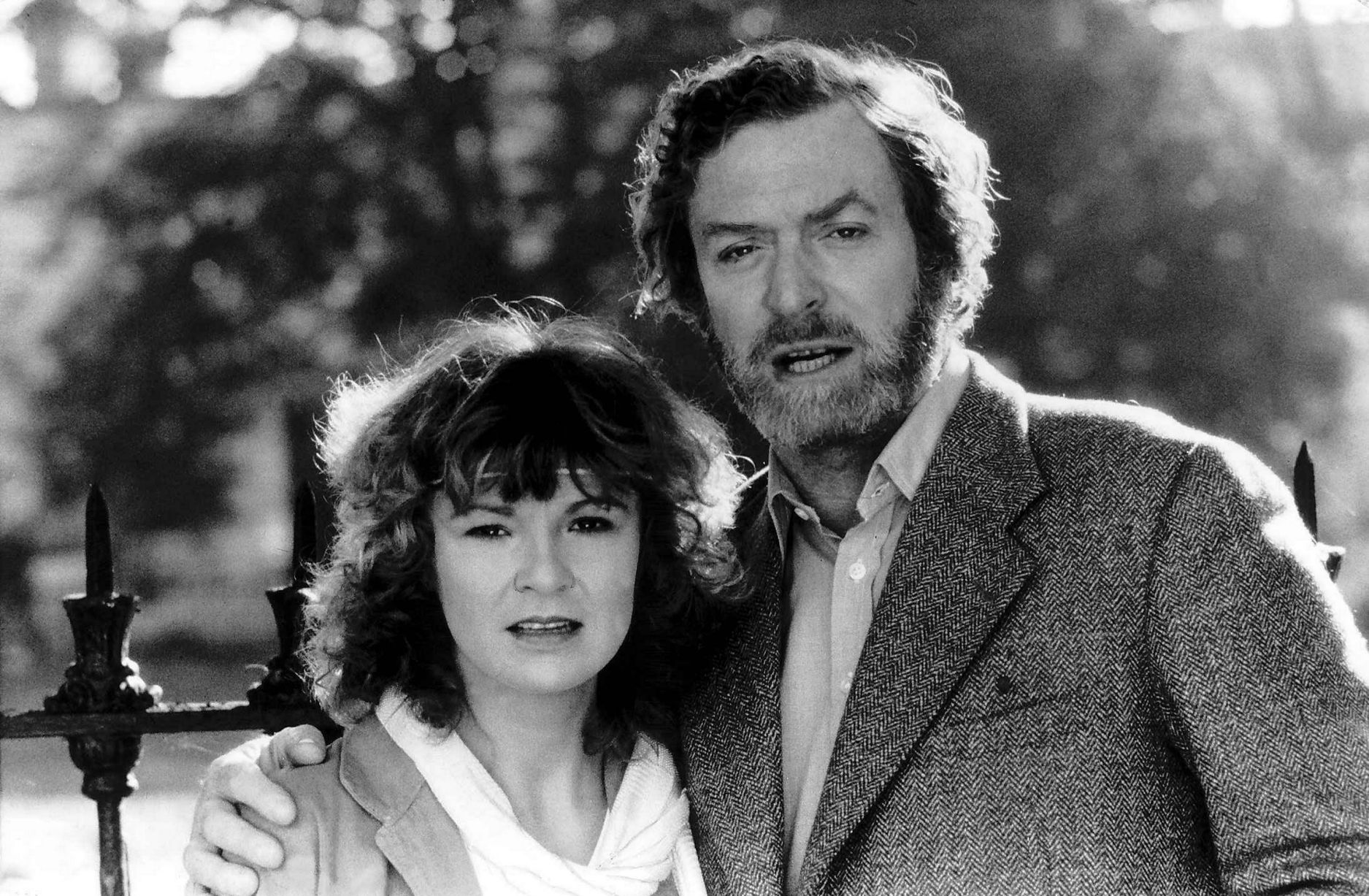 LETTER TO BREZHNEV – Margaret Thatcher's 1980s was a hard time for working class communities and Liverpool was particularly hard hit with the policy of 'managed decline'. In the midst of chill grimness comes the unlikeliest of romances with two Kirkby girls Elaine (Alexandra Pigg) and Teresa (Margie Clarke) who have a night on the town with two Russian sailors Sergei (Alfred Molina) and Peter (Peter Firth), which leads to a love affair and the letters of the title. In the midst of the Cold War, this was a human tale of love and Clarke – who had provided the story to her screenwriter brother Frank – was someone who briefly represented the heart and soul of the city with an accent of raw good humour.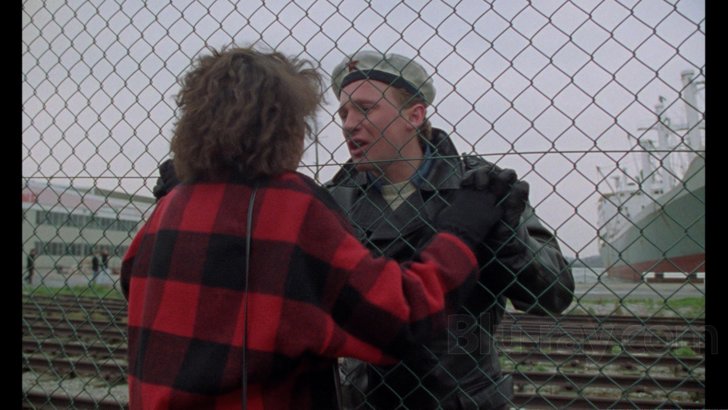 DISTANT VOICES, STILL LIVES – The cinematic poet of Liverpool has to be Terrence Davies. The filmmaker has made a number of autobiographical films about his childhood and youth in the city. Distant Voices, Still Lives is actually two films joined together and gives an account of his childhood in the working class Kensington area of Liverpool. He would go on to make The Long Day Closes, treating of much the same subject and the impressionistic documentary Of Time and the City. He is the go-to filmmaker for a complete and historically deep portrayal of a city that sadly no longer exists.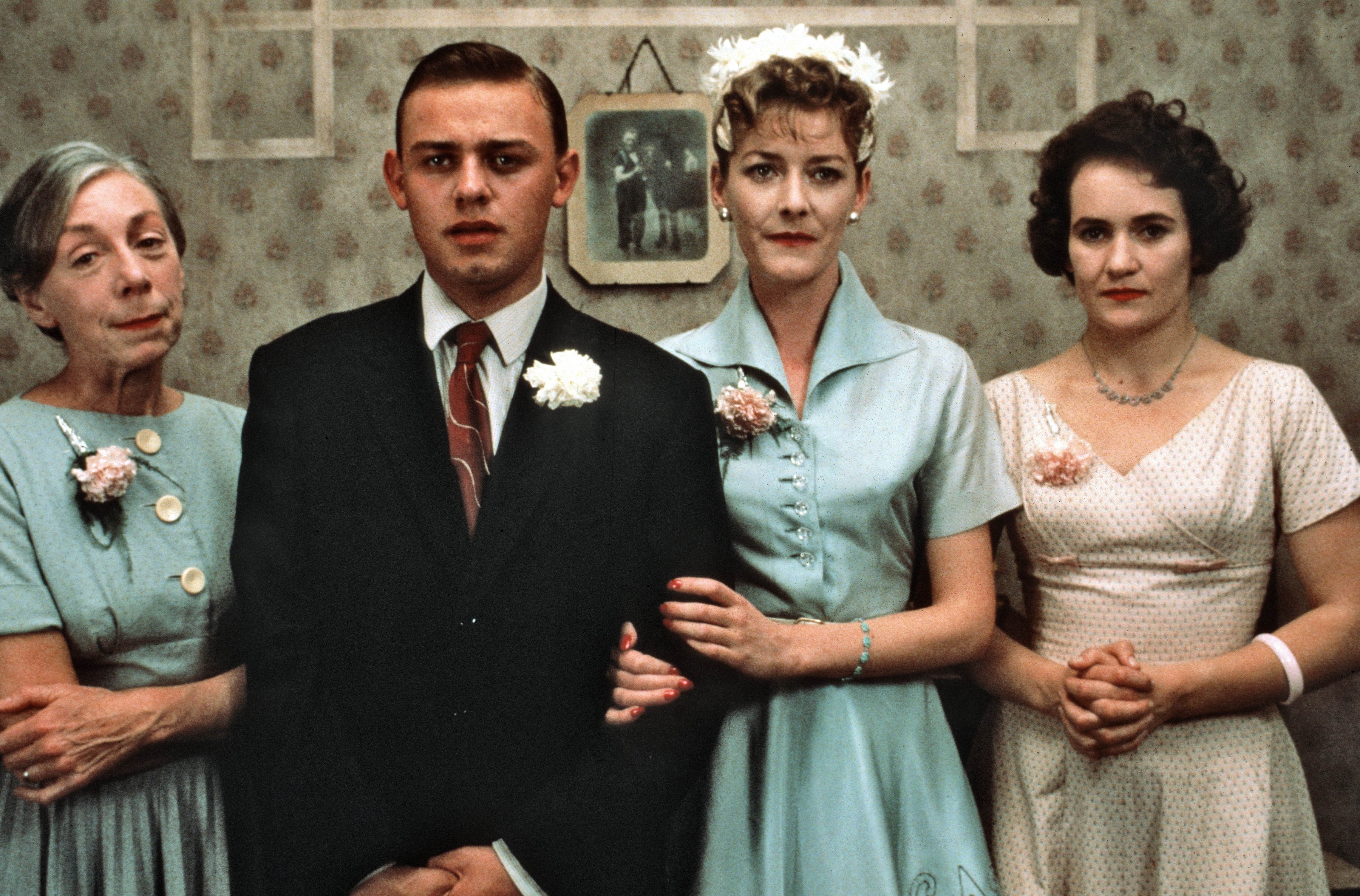 NOWHERE BOY – Of course we have to have a Beatles film in here. I could have gone with Back Beat, the film about the so called Fifth Beatle Stuart Sutcliffe, or perhaps All Across the Universe, both of which open in Liverpool. But as with Help! and A Hard Day's Night, the Beatles are from Liverpool but really made their names elsewhere – Hamburg and then London. Aaron Johnson is superb as the young John Lennon, cocky and troubled, growing up painfully under the eyes of a magisterial Kristin Scott Thomas as Auntie Mimi.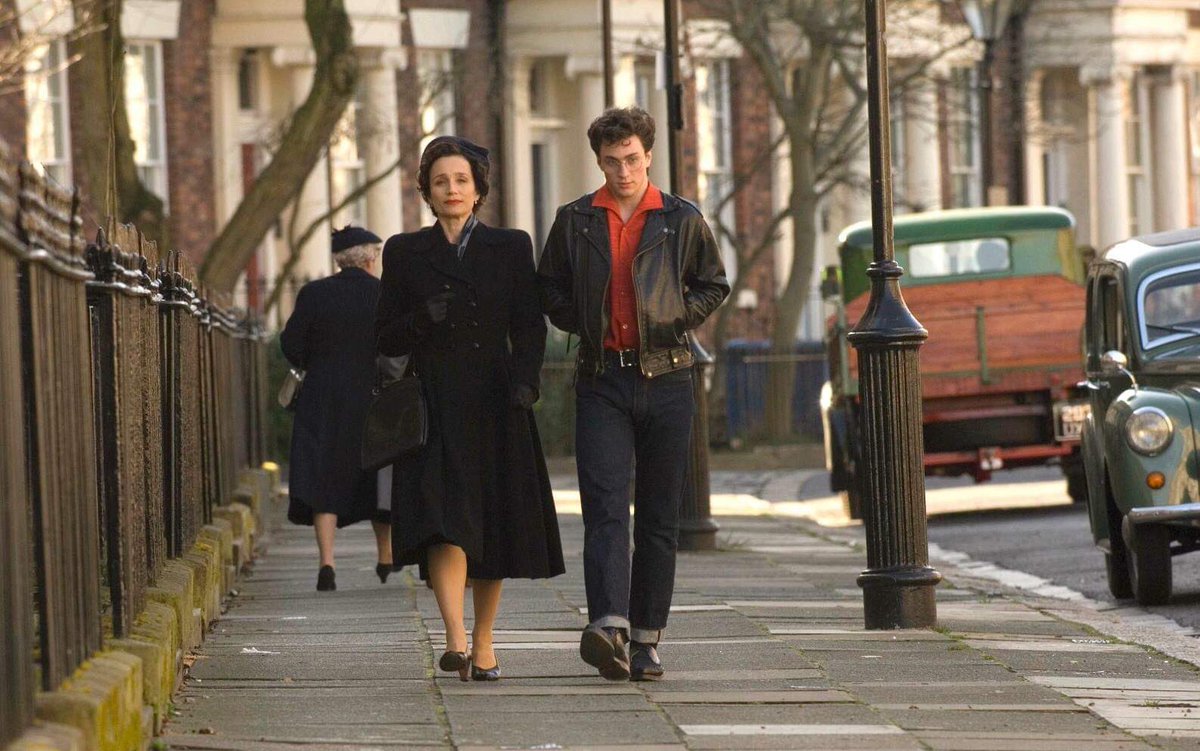 FILM STARS DON'T DIE IN LIVERPOOL – Annette Bening plays Gloria Grahame, a movie star who in the twilight of her career moves back to England to work in theater. Jamie Bell is her young lover, Peter Turner, and the film charts their love affair and her illness. The action in New York and Malibu is filmed with back projections in a self-consciously artificial style, while the Liverpool and London sections are more realistic location work. Peter's working class family with Julie Walters as Peter's mum gives Grahame a warm home to retreat to when she falls ill. The film is moving and witty and once more pits Hollywood glamour against working class Liverpool life.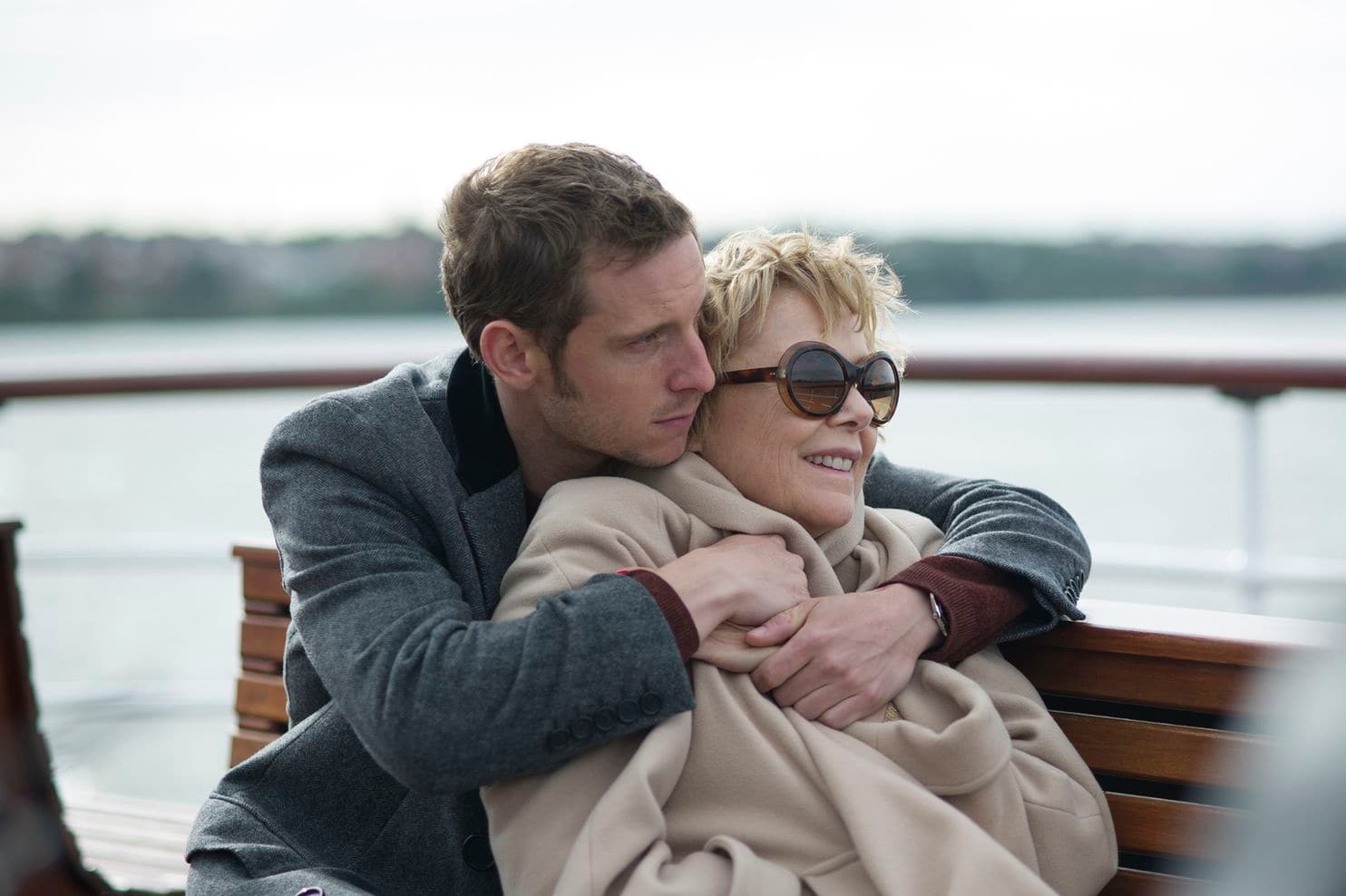 Watch Nowhere Boy on CHILI