It's Saturday morning in Berlin, as our alarm goes off and we head downstairs to the hotel restaurant to stuff our face with croissants, we see Werner Herzog helping himself to some eggs. Amusing ourselves by narrating this image in his distinctively droll accent, in our heads of course, this can only mean one thing: it's the day of the European Film Awards.
This was Hot Corn's first time covering this illustrious event, where we seek to celebrate the most unique and creative voices Europe has to offer, a continent brimming with resourceful artistry. Taking place as the Haus der Berliner Festpiele, upon arrival we see a poster bearing the words 'cinema has no borders'; which is a sign of things to come, as this is not merely a night to celebrate European cinema, but what it means to be part of this wonderful continent. Something us Brits may want to take note of.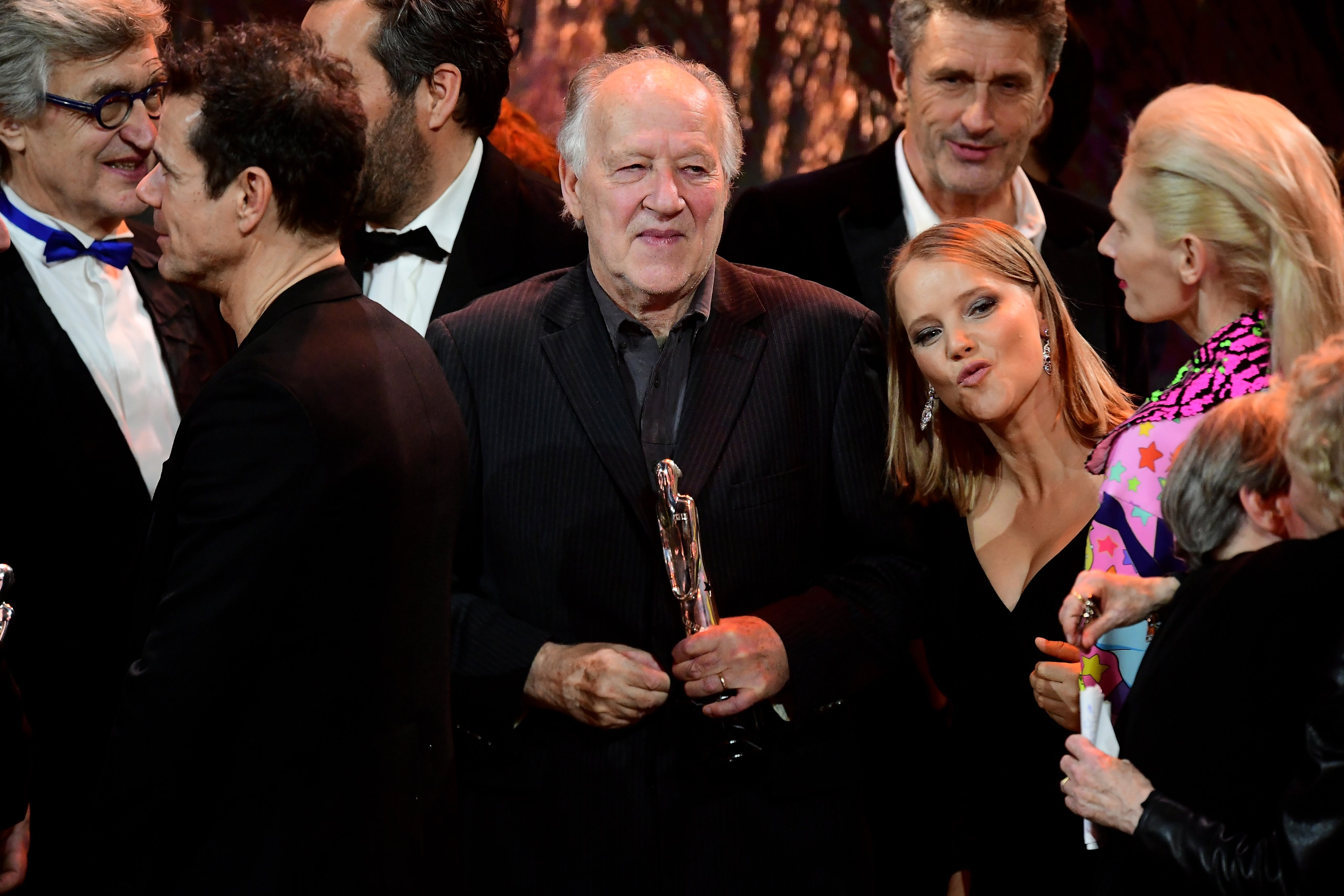 The night is hosted by the wonderful Lithuanian actress Aiste Dirziute, alongside Anna Bruggemann, who display a fine balance in being sincere and ceremonial, while also injecting a semblance of self-deprecation, poking fun in an affectionate way, before handing over to Cold War star, the Polish actress Joanna Kulig to present the first award of the night, for Best European Director. He's sadly not in attendance, but Yorgos Lanthimos for The Favourite. Of course the film was a huge part of the awards circuit at the turn of the year, but also qualifies for this year's EFAs. The camera mans over to a ridiculously cool looking Pedro Almodovar, sat there in shades. You're our winner, Pedro.
Next up we see Bunuel in the Labyrinth of the Turtles by Salvador Simo win Animated Feature, before we delve into a political moment, for Ukrainian filmmaker and activist Oleg Sentsov takes to the stage, having recently been released from prison. After a great big applause, we then see a whole variety of award winners take to the stage, as all of the technical awards – which had been confirmed in advance – and given out in one single sitting. Academy, take note.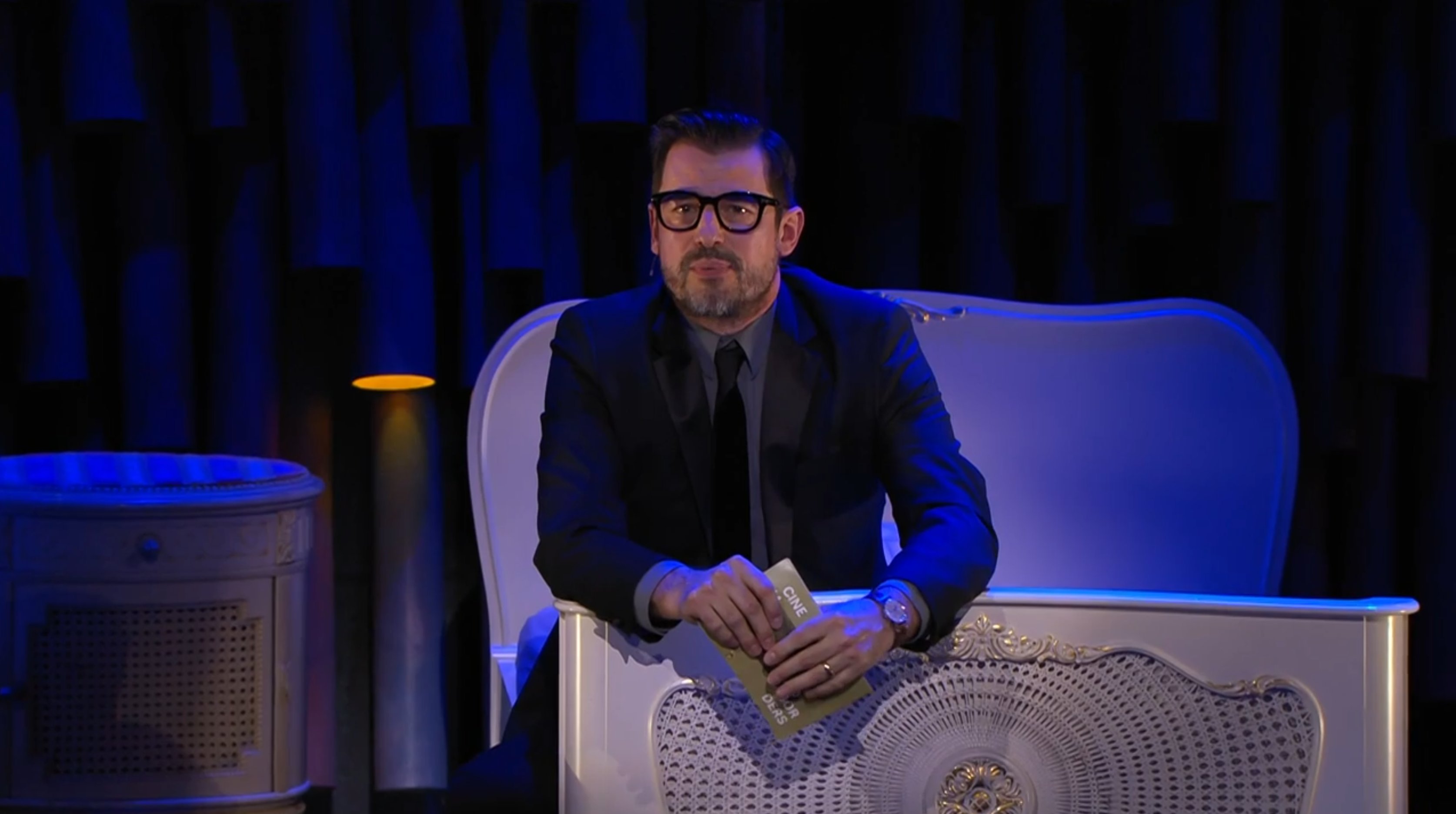 High Rise star Agata Buket then takes to the stage in a striking, colourful jacket we'd be keen to try on ourselves, as the next award is handed out to Celine Sciamma for European Screenwriter for her excellent, moving romantic drama Portrait of a Lady on Fire. The The Square's Claes Bang rocks up, and presents the award for Best Actor. Given his wonderful means of describing the performances of each nominee, we wouldn't have minded too much if he took the home himself. Alas, it was won by Antonio Banderas – and so richly deserved too, for his stunning performance in Pain and Glory. He accepted the award via a live satellite, only moments before he was due on stage. Something tells us this won't be the last award he's given either, as we're fully rooting for the Spaniard in the Oscars race.
Best Actress is next, and it's somewhat familiar – for its given to Olivia Colman for The Favourite, to add to her ever-growing mantlepiece. But then we move over to something that feels a little more recent, as the European Discovery Award is handed out, by Alex Lawther, to Les Miserables, by Ladj Ly. From here we move into the European Achievement in World Cinema, presented by Claire Denis – and this is of course given to Juliette Binoche, who is treated to a fine montage depicting some of her finest ever roles.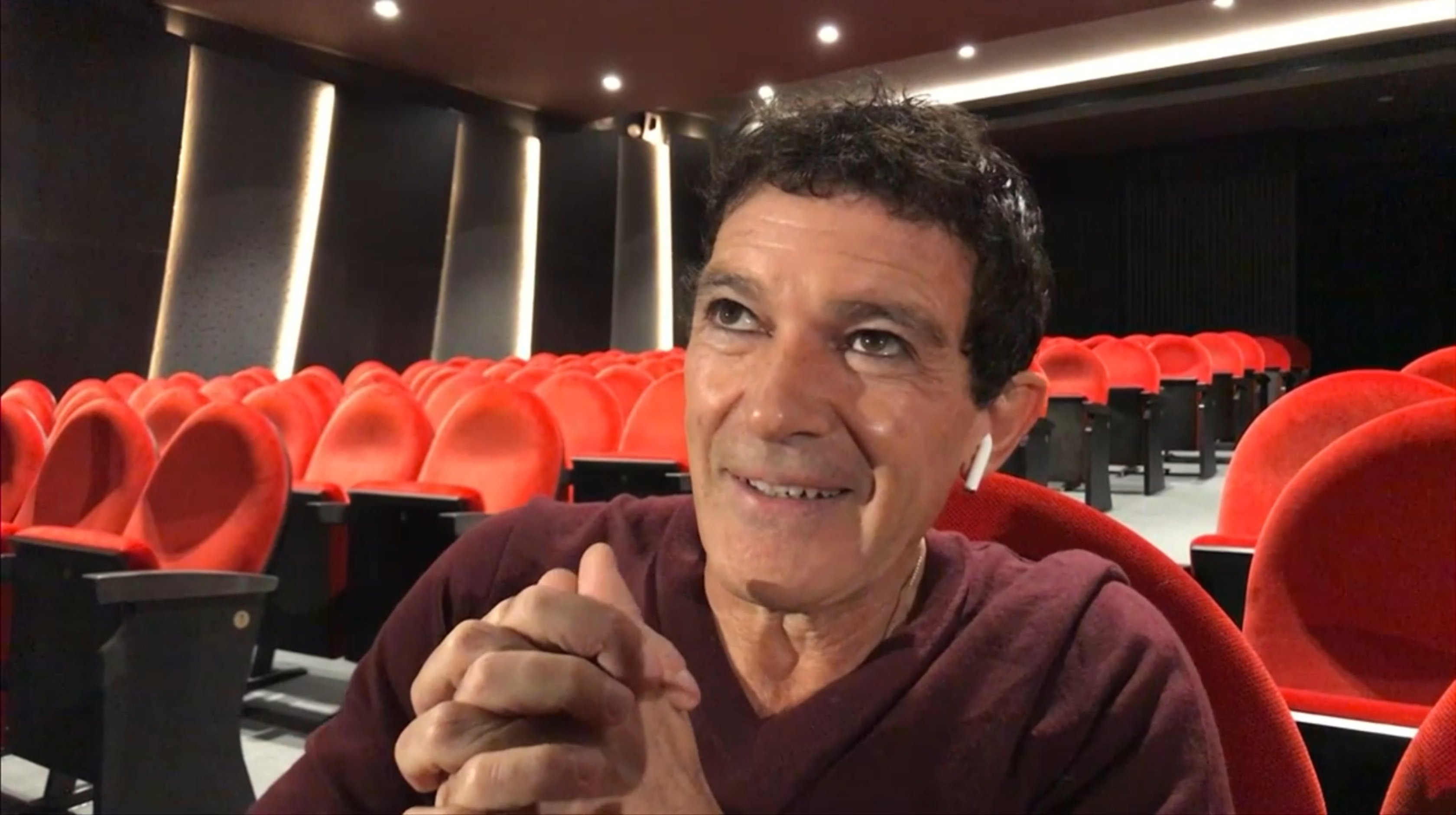 "I think art is finding the new, sharing, and finding a new world. I would like to give an advice to young actresses: choose your films, be responsible for what you're choosing because we make a difference", the French actress says in her speech. Host Dirziute ends by simply saying, 'thank you goddess'.
The next one is a strange one – as the People's Choice award is given to Cold War, which won a whole load of awards at leats year's EFA ceremony. I mean, we adored this film so can't say we particularly mind, but it's a little strange nonetheless. When director Pawel Pawlikowski accepts the award he jokes, 'the people's choice doesn't sound very good these days'.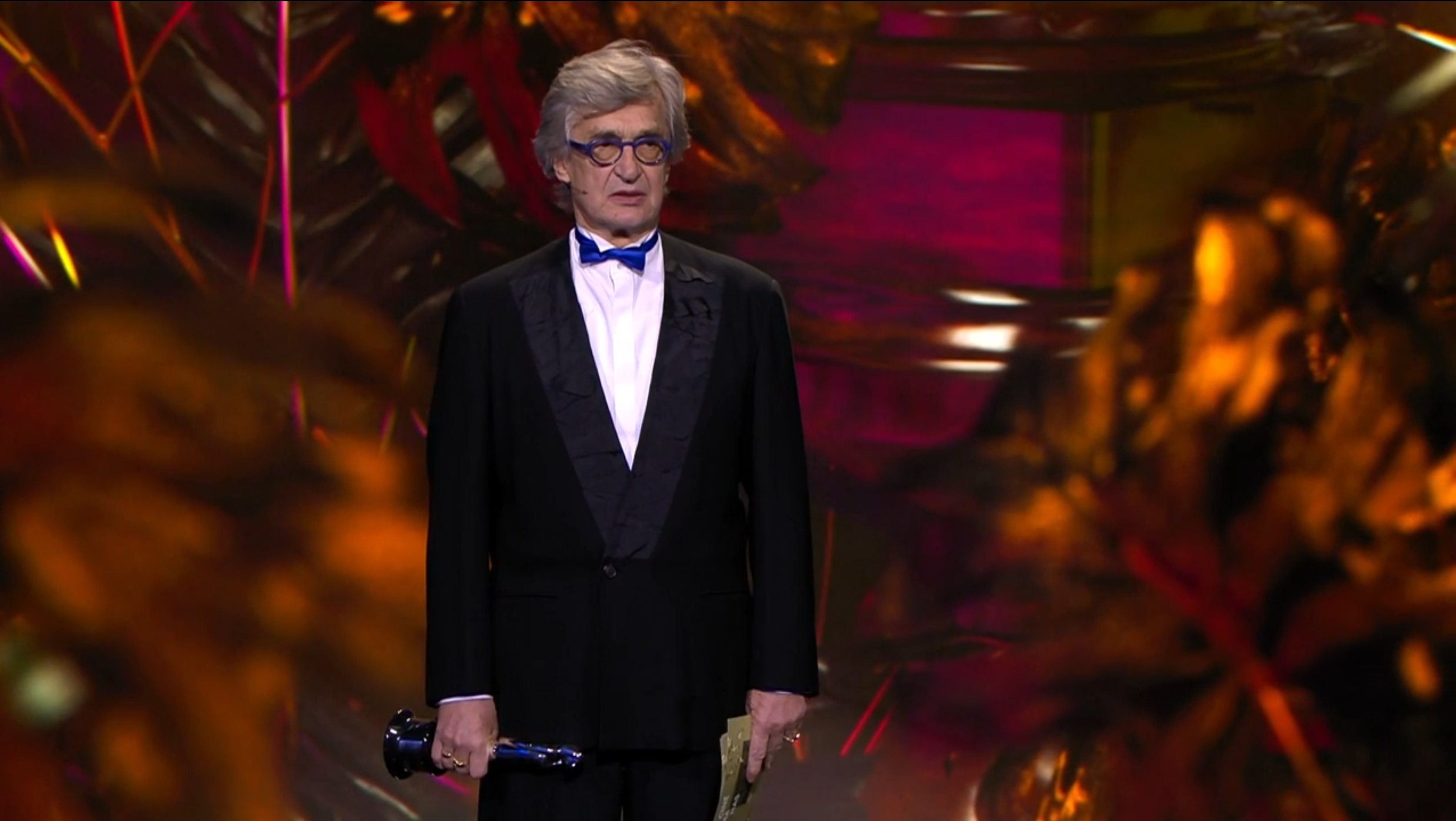 Then we move into the finest part of the night. It's the Lifetime Achievement award, and it's been given to our very own breakfast buddy, mister Werner Herzog. When it comes to a filmmaker who has always been so adventurous in his means of storytelling, it seems only right he's awarded this prize on similar terms, and what transpires is a Werner Herzog opera, as a talented singer runs us through his great career achievements. Wim Wenders then takes to the stage – in a snazzy pair of blue sunglasses with a snazzy blue bowtie. There's a moving moment when Wenders decides to stop reading from the autocue and address Herzog directly, and his words carry such profundity as a filmmaker who has evidently left an indelible mark on his contemporaries. Oh, and he sings Prince's Nothing Compares 2 U. How could we forget that part? Herzog graciously accepts, and he says, 'I always wanted to be a good soldier of cinema. I still try to be'.
The Favourite then wins another award, taking home Best Comedy while the excellent For Sama follows up its BIFA success with the award for Best Documentary. Before we finally move into the last prize of the night: Best European Film. With the envelope delivered by an angel (seriously) we soon discover that it's a real sweep for Lanthimos, as The Favourite wins the biggest award of the evening. Though there's a sense of 'we've seen this before' emanating around the room, the film is brilliant and deserving of all success. But remember Pedro, you had our vote.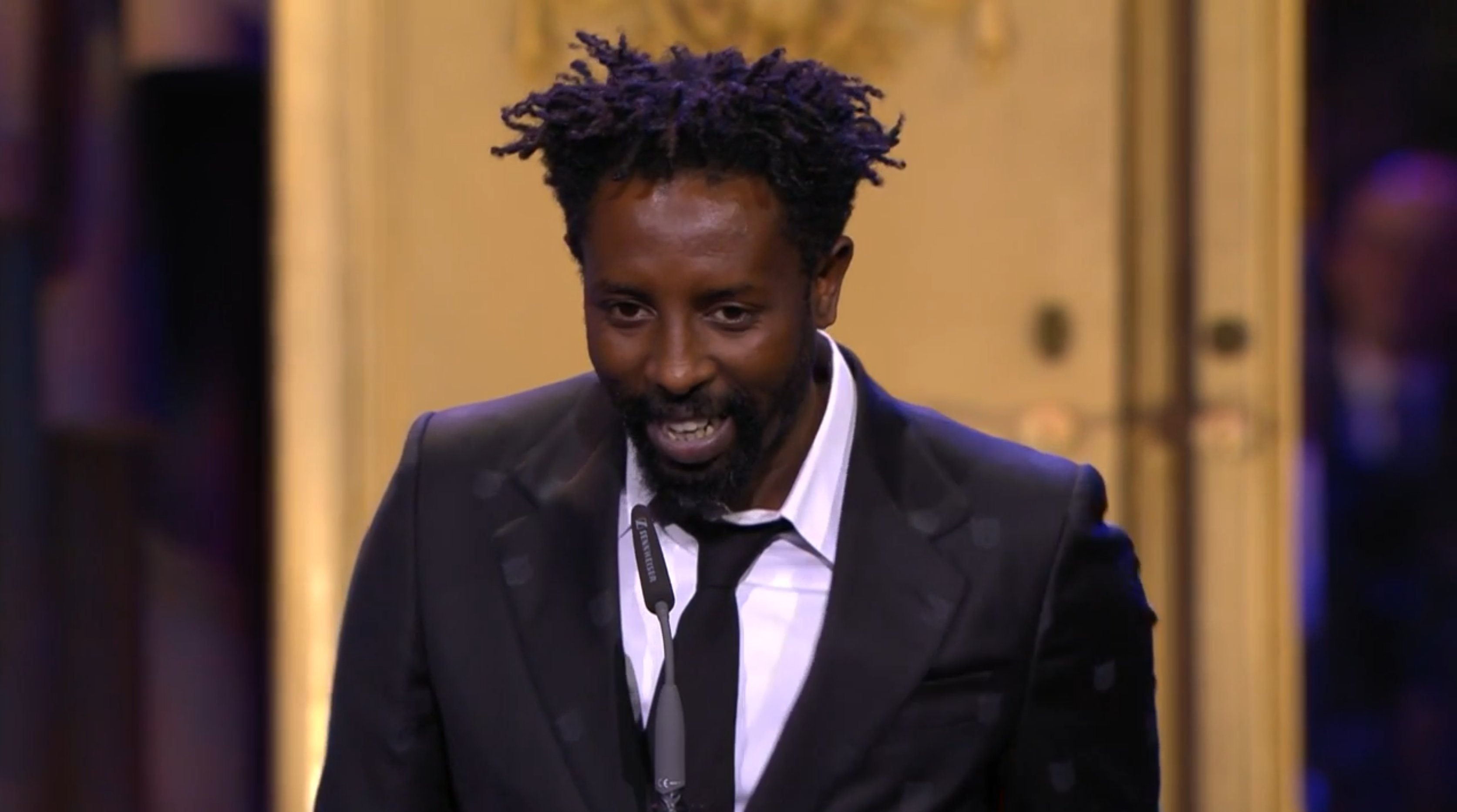 That rounds off a truly wonderful evening full of laughs and profound speeches, and great films – not to mention the lovely gnocchi in the press area. We won't go into too much detail about the after party mind you – mostly because we can't remember half of it. Roll on next year!
For the full list of this year's winners, click here.