What elements of Good Omens will attract viewers?
«People will be especially drawn towards the relationship between the two supernatural beings, Crowley and Aziraphale, who have existed down the ages. My favourite sequence is at the beginning of episode three. It's a potted history of their shared story down the centuries. They drop in on events such as the Crucifixion, the Second World War and the French Revolution».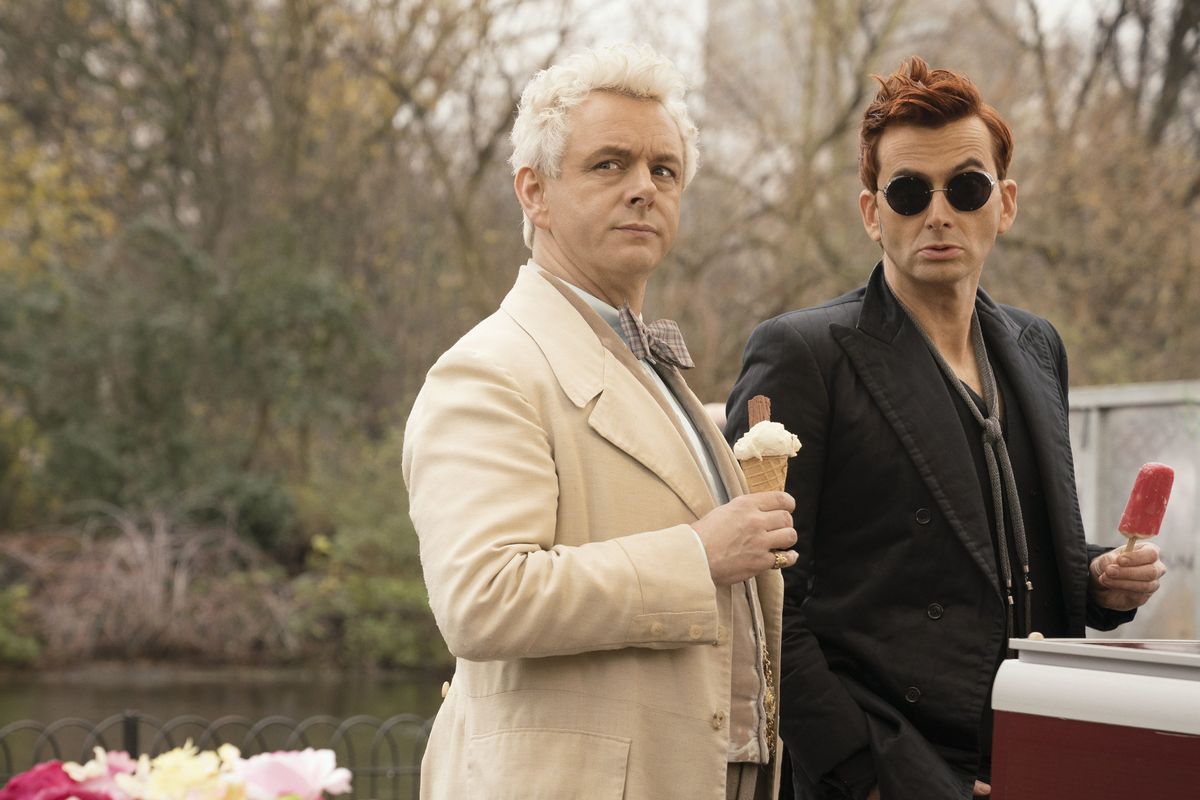 Talk us through your character.
«Crowley is like the character from Sympathy for the Devil or Zelig. He doesn't have to work very hard to create mayhem – the humans are doing that work for him. He gets credit for the Spanish Inquisition. He never lifts a finger there, but is happy to get a certificate for it. Neil and Terry do that really well. They hold a mirror up to nature. Even if it's a hall of mirrors, it's very accurate».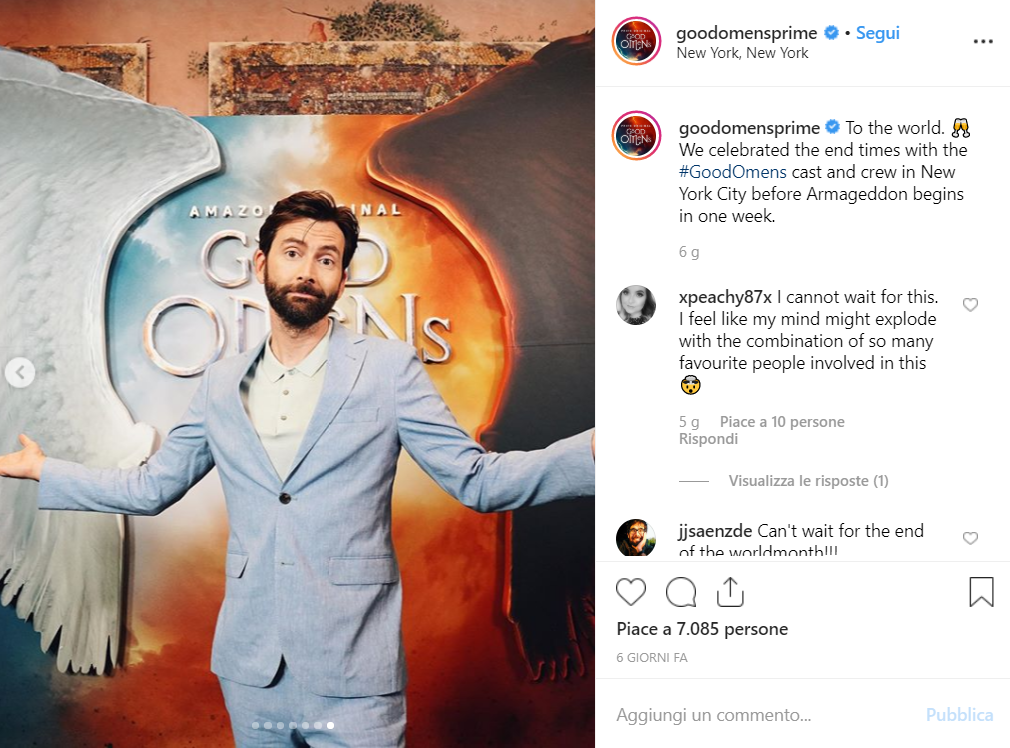 Crowley's snake-eyes are a thing to behold…
«One's eyes are always telling. They are the windows of the soul. It's great to have these. I hide behind sunglasses a lot of the time, but it's nice to have the option that the eyes can come out and tell the story for themselves. They are painted contact lenses made to my prescription. Otherwise I would be rendered blind! They are not massively uncomfortable. It helps that I wear contact lenses anyway, so I'm used to that. The only problem is, you don't have perfect vision when you're wearing them. They give you a bit of tunnel vision, but you can get by».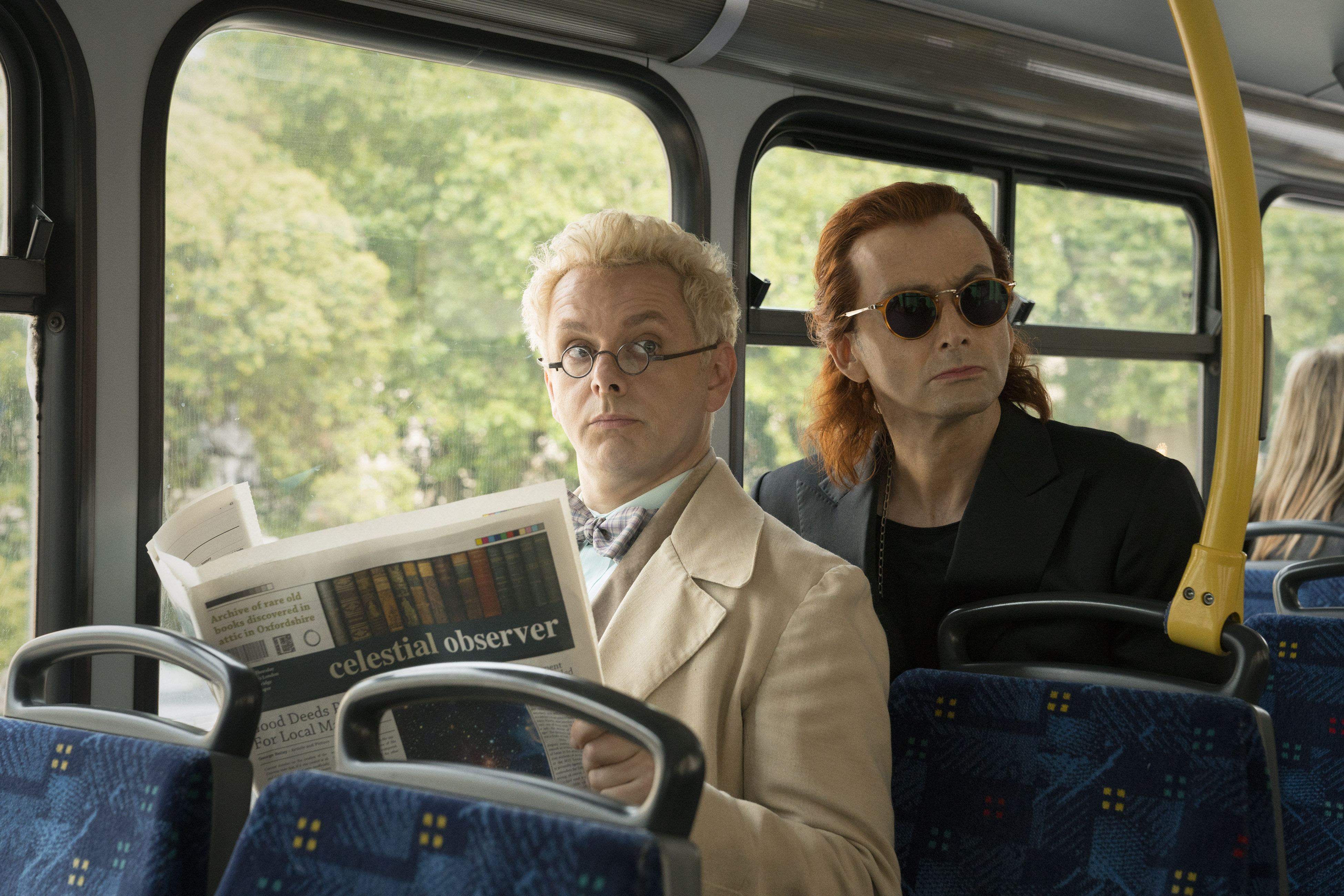 What do you hope that viewers will take away from Good Omens?
«One is always nervous of getting too pretentious or portentous, but I hope people will have fun and have a real laugh. They will go on an extraordinary journey and be taken to places they weren't expecting. Just when you think you know where you are, it will take you somewhere totally unexpected. I hope Good Omens will delight audiences and might make them stop and think about things. That's not what it is setting out to do, but like all the best dramas, it might give you pause and make you think about your existence».
By the time Good Omens comes out, will reality have outstripped fiction and will the end of the world be nigh?
«The world is a non-stop cabaret of bonkers at the moment. When you hear the next thing you think, "What will Alec Baldwin or Kate McKinnon do with that on Saturday Night Live?" It almost feels fun until you realise the repercussions. But who knows what will have happened to the world by the time this goes out?!».
Good Omens Opening Title by David Arnold: