This world can seem like an awful place at times. Racism, misogyny, prejudice, homophobia, aggression… and that's just Donald Trump. There are times when turning on the news feels like an act of masochism, when the myriad tragedies all around the globe coalesce into something too overwhelmingly appalling to even process. It's important in times like these to face abhorrent events head on and take stock of where we're headed. It's important for popular culture to draw our attention towards the stories of those less fortunate in a way that gets our attention, either directly or indirectly. But it's also important to remind ourselves of the beauty and kindness in humanity, that not everything and everyone is a stinking turd. Here are five shows to turn to when your spirit needs a little pick-me-up.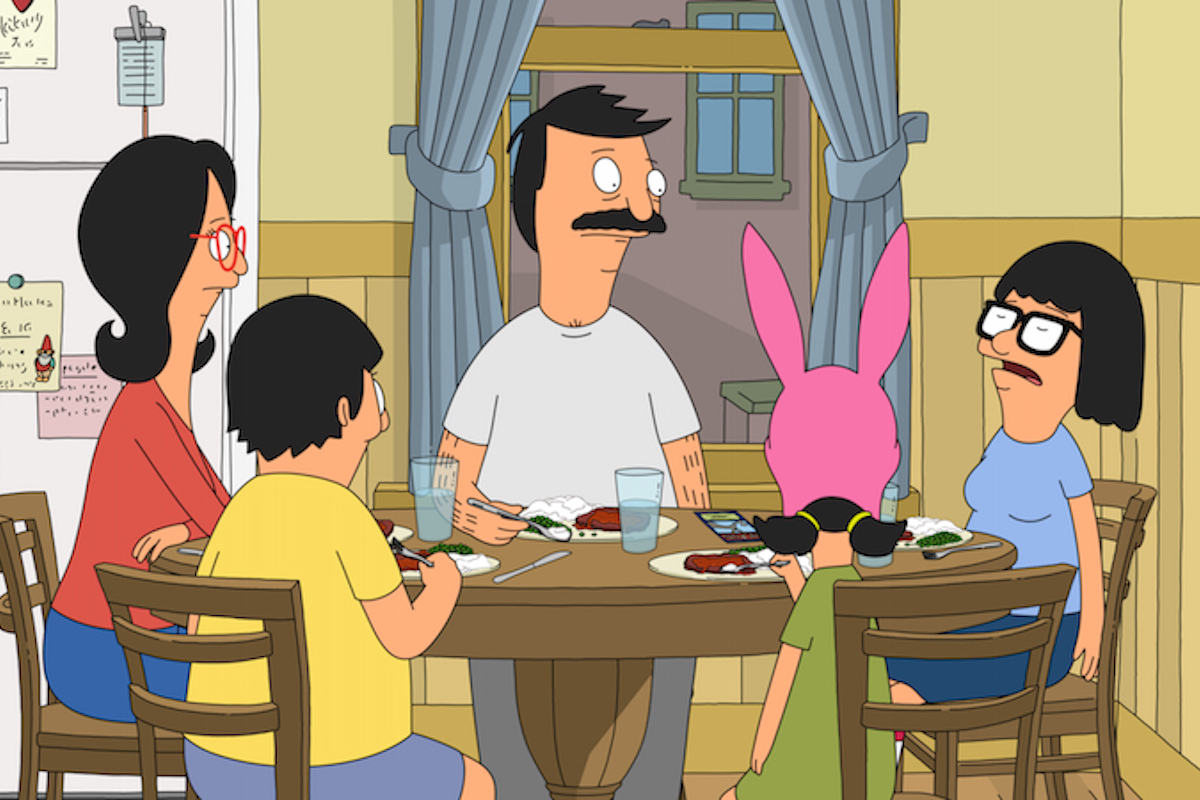 BOB'S BURGERS – We'll shortly be beginning episode-by-episode recaps of Bob's Burgers and I'm anticipating that the extra time spent dwelling on each episode will make me at least 30 per cent better as a human being. If you were to ask me what joy looks like in TV form, it's this little animated show with boundless heart and extraordinary puns. The plots of each episode are inspired (especially the Thanksgiving specials), the voice cast is wonderful and the way it never ever strays into mawkishness is a testament to how genuine and hilarious it is.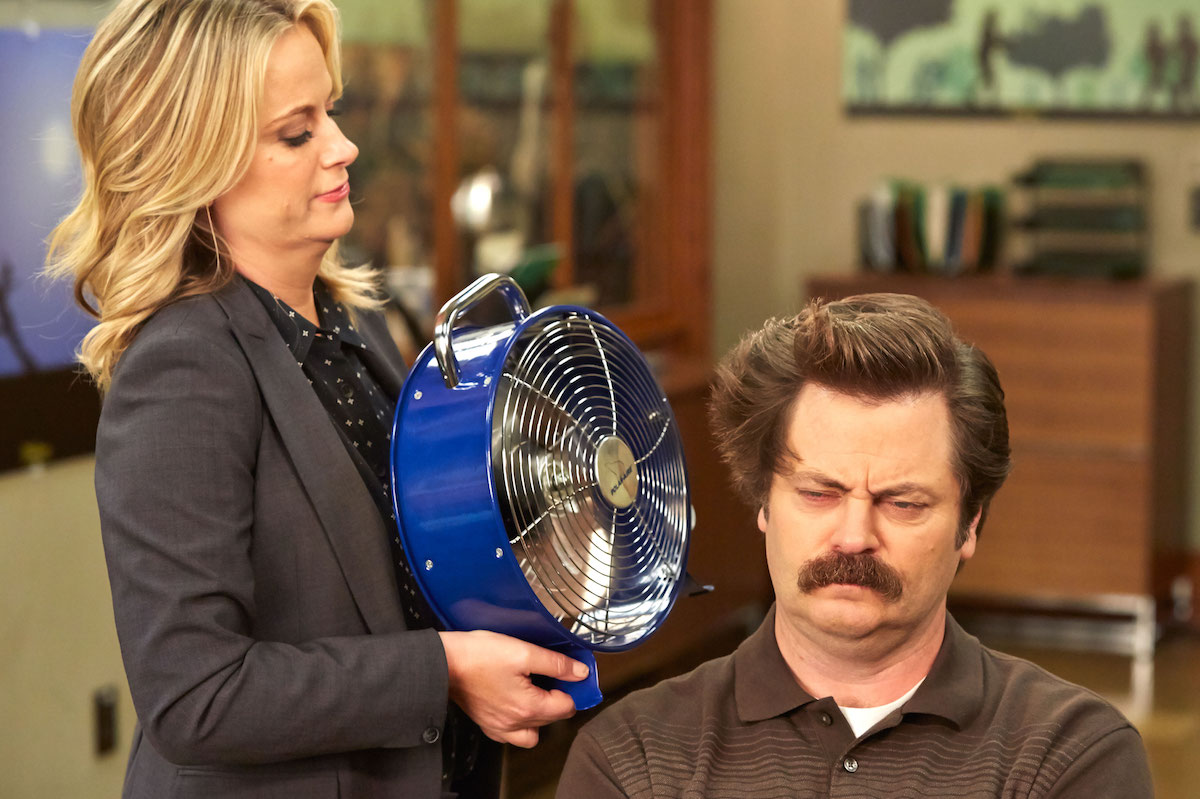 PARKS AND RECREATION – The reality of life is that everyone you love is capable of acting like an arse and irritating the living s*** out of you. Parks And Recreation is full of wonderful characters that you'll end up adoring while occasionally wanting to throttle them. Set in the titular department in the small town of Pawnee, Indiana, the show follows the ambitious Leslie Knope (Amy Poehler) as she attempts to sort out her local government, shoot for the stars and install some kind of civic pride in the town's bizarre inhabitants and her oddball colleagues, particularly the beautifully taciturn Ron Swanson (Nick Offerman), a man whose high-pitched giggle brings me the purest joy a grown man can experience.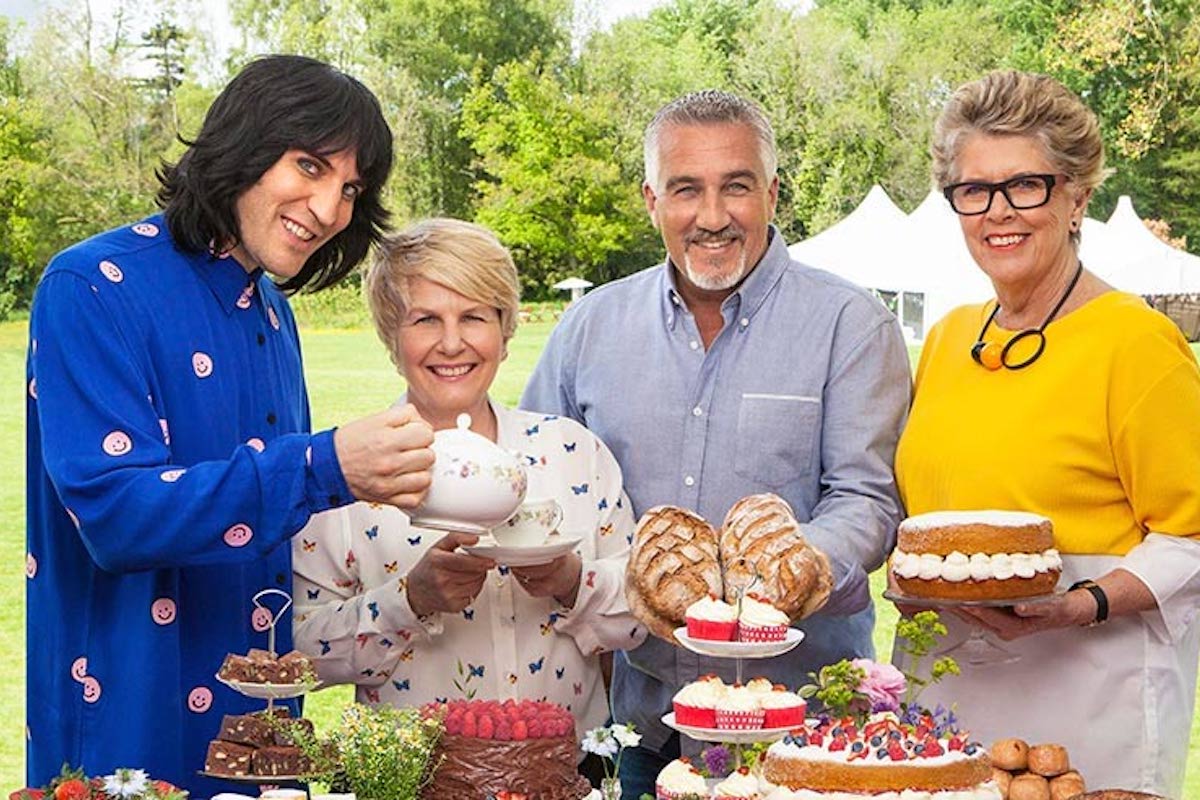 THE GREAT BRITISH BAKE OFF – I hate reality TV. I hate reality 'talent' contests even more. Sit me in front of The Voice and I'll be a murderous lunatic within three seconds of hearing Will.i.am speak and there's no telling what excessive exposure to Louis Walsh could do. GBBO, on the other hand, is my happy place. It's a bunch of very nice, very kind people, being very nice and very kind to each other while they bake things that I really want to eat. In between, Sandi Toksvig makes pleasant jokes and offers encouragement while Noel Fielding flits around looking like a goth who got high and went shopping in Beyond Retro, making the kind of slightly rude jokes that only 12-year-old schoolboys find funny. It's just bliss.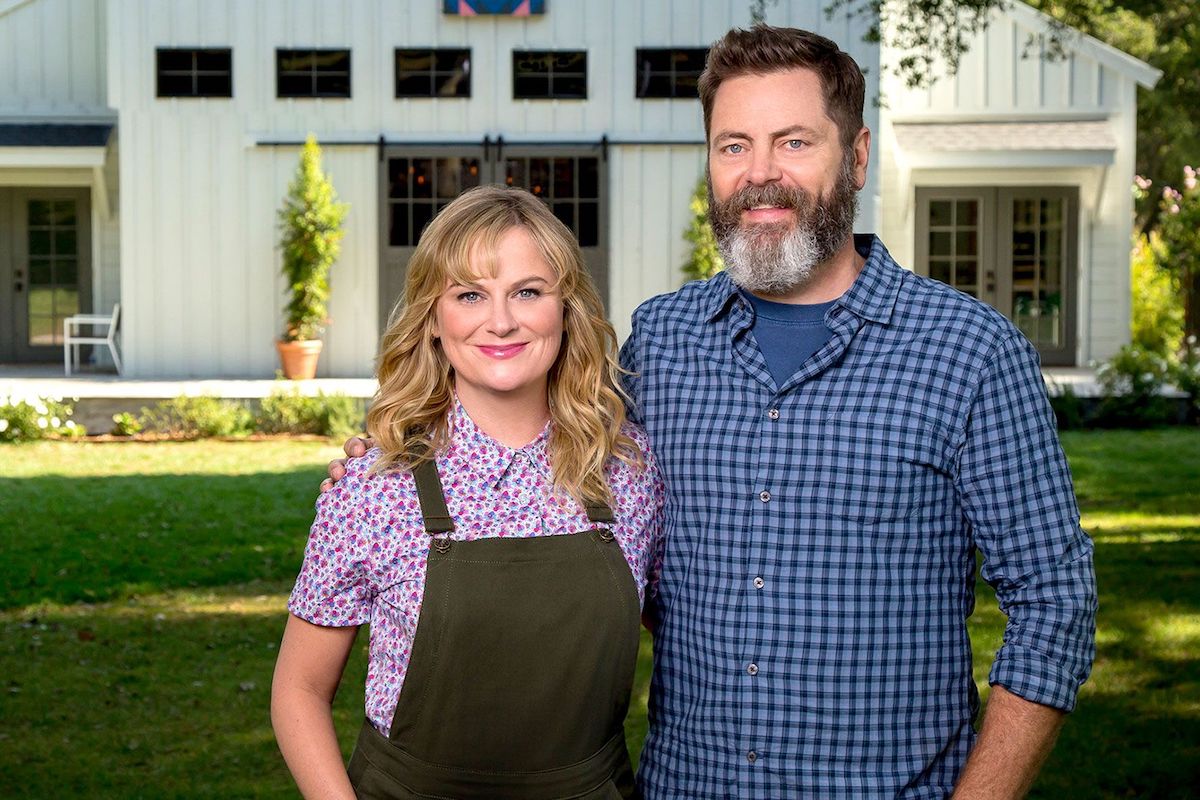 MAKING IT – Making It feels like the result of some genius sitting at home trying to decide between watching The Great British Bake Off and reruns of Parks And Recreation and instead deciding to combine them. Being American, it can be a tad too saccharine at times, but it's Nick Offerman and Amy Poehler together again, giving people challenges like making a symbol of their spirit animal out of whatever they want. Some of the talent on show is mind-boggling, but the real joy comes from seeing Offerman and Poehler gently ribbing each other. Oh, and Nick Offerman crying whenever someone makes something beautiful out of wood.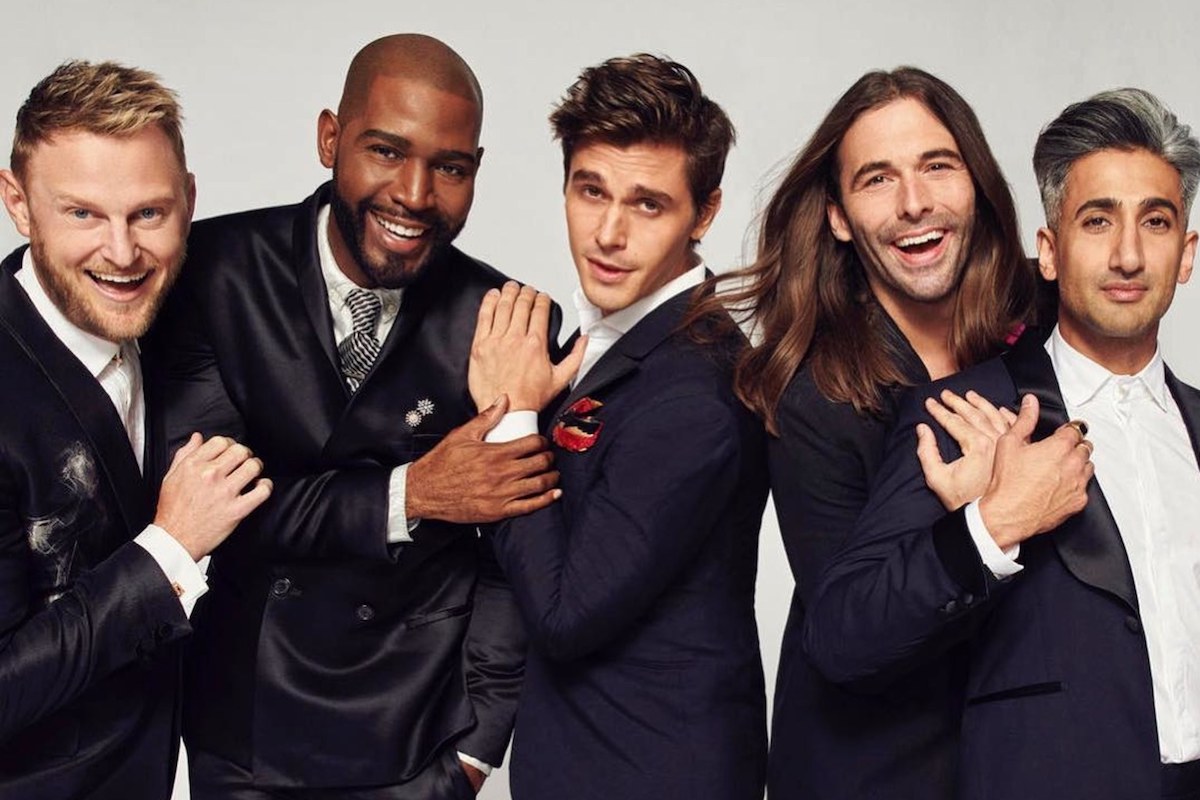 QUEER EYE – Only time will tell if the whirlwind of positivity will get a little trying, but for now, it's hard to quibble with Queer Eye's mission to spread happiness, tolerance and acceptance around America (and one bonus jaunt to Australia). Bobby Burke makes everyone's home look like an Anthropologie store (not a bad thing), Antoni is sweet and looks great in a band tee, Karamo is very handsome and tries so hard to connect with everyone, and Tan is just adorable (if a little too fond of a short-sleeved printed shirt). Jonathan Van Ness is the star though, a puppyish ball of flirtation and excitement with a razor-sharp mind. No matter how sceptical you are to begin with, there will be tears. Oh, there will be tears.