Bollywood actor Ranveer Singh has been roped in to be the voice of Hollywood actor Ryan Reynolds' Deadpool in the forthcoming Hindi dubbed version of superhero movie Deadpool 2. Ranveer shared the news with his fans on Twitter on Monday. «MAUSHICHI. #Deadpool2Hindi. Trailer drops at 12 pm @FoxStarIndia» Ranveer wrote. Ranveer brings his trademark brand of energy to the trailer, cursing without abandon, switching between Marathi and Punjabi accents without a care in the world.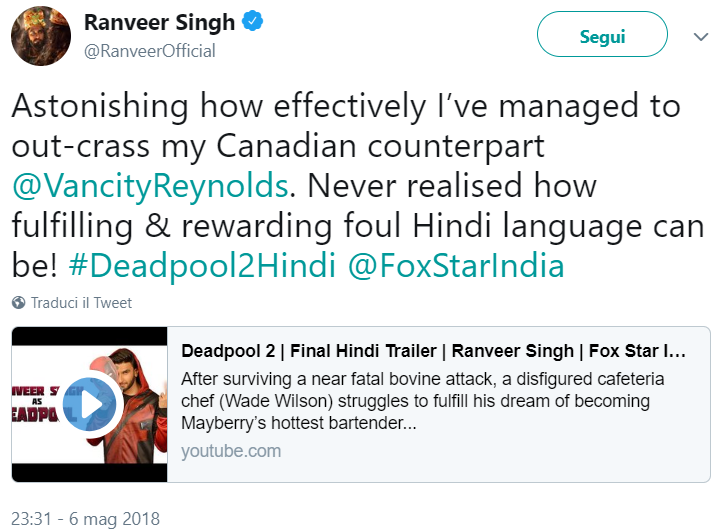 The film tells the story of an adult superhero with a twisted sense of humour. Based on Marvel Comics' most unconventional anti-hero, Deadpool is the original story of a former Special Forces operative who turns into a mercenary.
Ranveer unveiled his participation on Twitter, along with a photo in which the star reveals his face behind a Deadpool mask. Ranveer was previously rumoured to have turned down the role due to scheduling conflicts with Zoya Akhtar's Gully Boy. According to a report in Mumbai Mirror, Ranveer was offered the big dubbing role in the film, which he had to back out of due to prior commitments. A source told the daily that the Deadpool team wanted to hire Ranveer for his mannerisms and mischievous spirit. «Ranveer was extremely keen but he just couldn't make time in his Gully Boy schedule as he is shooting at night every day» the source said.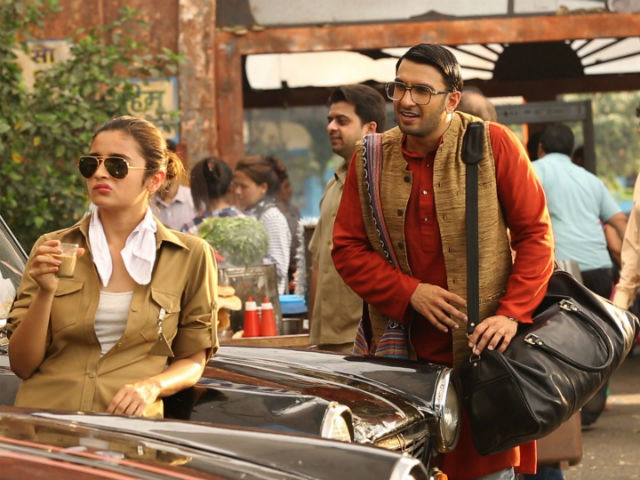 Indian stars have previously flirted with Marvel superheroes when Varun Dhawan voiced Captain America in Captain America: Civil War, Tiger Shroff voiced Peter Parker in Spider-Man: Homecoming and Rana Daggubati voiced Thanos for the Telugu version of Avengers: Infinity War.
The sequel, directed by David Leitch, also features Josh Brolin, Morena Baccarin, Karan Soni, Zazie Beetz, Brianna Hildebrand, Stefan Kapicic and Leslie Uggams.
Deadpool 2 will release in India on May 18.