When I met Meg Ryan at the Locarno Film Festival, it was the day following a viewing of In The Cut in the Piazza Grande. Ryan was attending the Locarno Film Festival to receive the Leopard Club Award, given each year to someone deemed to have "left a mark on the collective imagination". It's been 15 years since Jane Campion's feminist thriller fundamentally altered Meg Ryan's image as America's sweetheart, an image she'd established in a series of rom-com classics like When Harry Met Sally…, Sleepless In Seattle and You've Got Mail. On release, the reaction to the film was muted and provoked one of the more awkward interviews from hoary old sexist Michael Parkinson (see below). Today, it's viewed in a very different light, making it a strangely appropriate choice to mark Ryan's entire body of work.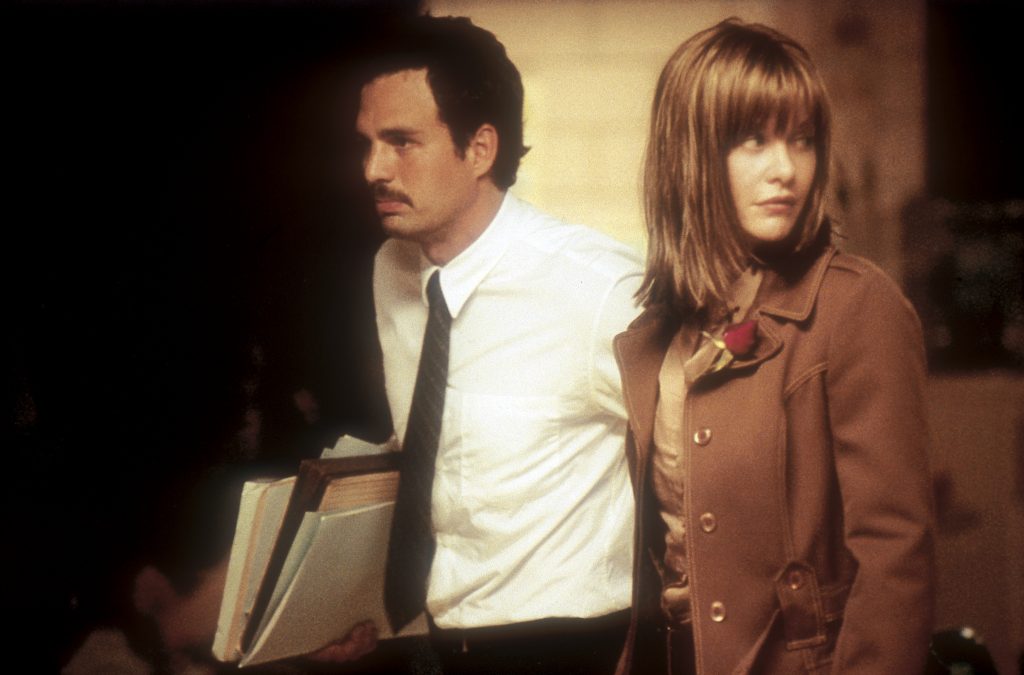 A CULT FEMINIST – "I'm so happy to talk about In The Cut now, because it was a feminist deconstruction of romantic myth. And we knew that [at the time]. It was a conversation I had with Jane, but it was lost when the movie came out because of the sense that I'm naked and all the sensational parts of it. But it was such an intelligent attempt at deconstructing those things. She's such a brilliant filmmaker. She would say to me that the Arthurian idea of a white knight coming into a woman's life is actually a very, very dangerous thing. It sets everyone up for failure, men and women alike. And how old is that movie? Like 15 years old by now? And only now, we get to have a smart conversation about it."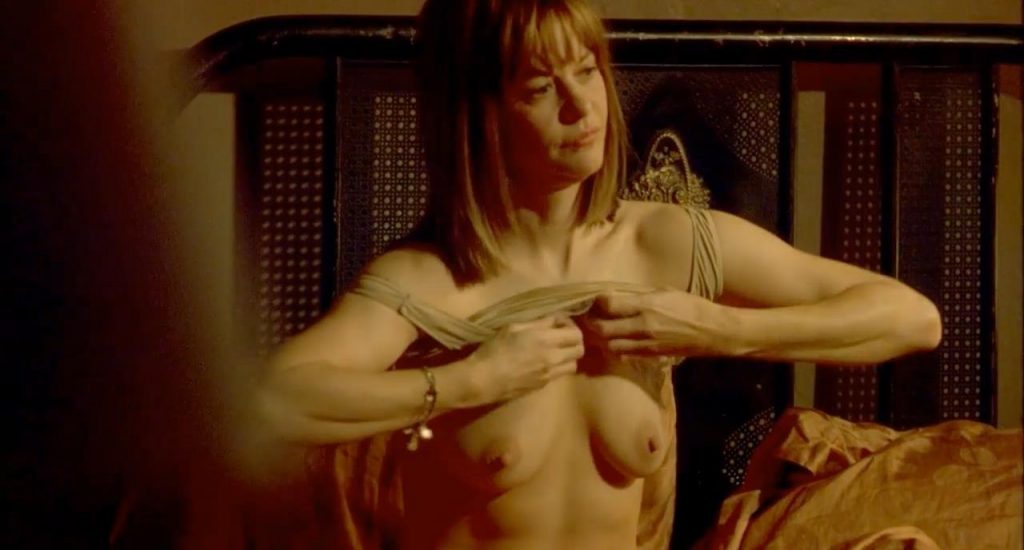 AMERICA'S SWEETHEART – "Nora Ephron's parents were screenwriters in the 40s. And there was a moniker, such a thing as 'America's sweetheart' – like, Mary Pickford. But then it fell out of fashion and no one heard it until Nora brought it back and applied it to me, which, in a way, is very nice. But then, like any name or any label, it can limit you. I don't know if I made deliberate choices that said I don't want to be thought of as America's sweetheart. When I was working a lot, I made very reactive choices. I did a comedy and then I wanted to do a drama. I did a drama and then I was like, "Well, maybe I'll do…". It was very intuitive, but I'm glad that I did a big movie and a small movie, a comedy and a drama.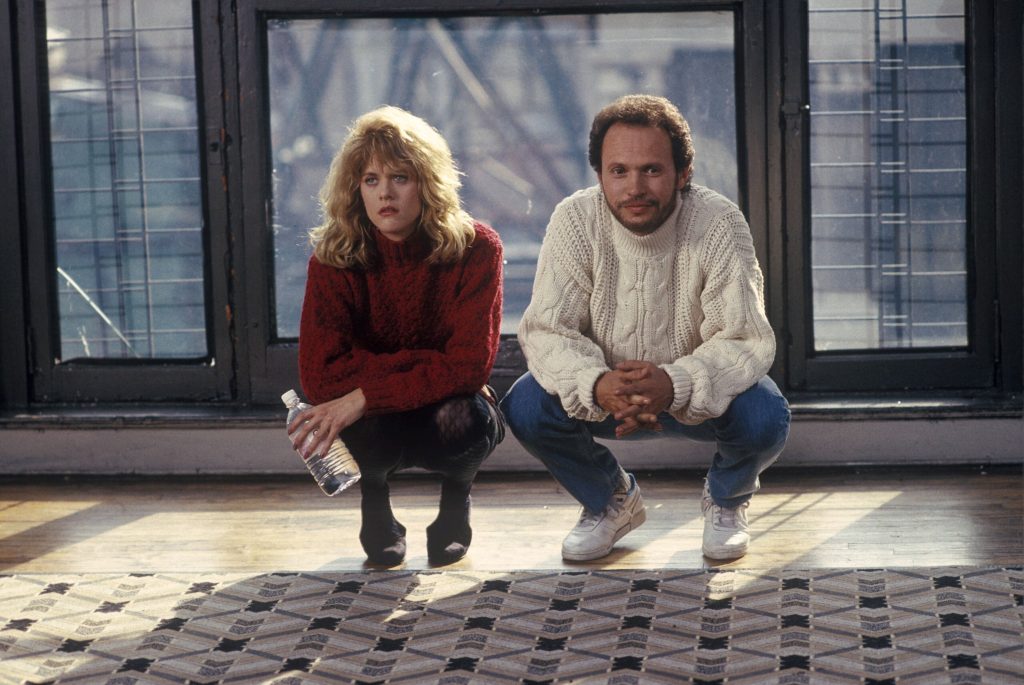 FAME – "I had a cab driver pick me up a couple of weeks ago, and I said 'I'm going to 23rd Street in 6th Avenue.' And he goes, 'Oh, but Meg Ryan, can I take you to Paris?'. So, that kind of thing happens to me all the time, and I love it. But the fame, the condition of fame is weird. My ex-husband [Denis Quaid] recently did an interview. We're on good terms and everything, but he gave an interview about how my fame affected him. My son is in the business and I can see my fame and his dad's fame affects him, but in ways that are so profound. They affect his sense of identity, his sense of accomplishment. It's so far-reaching."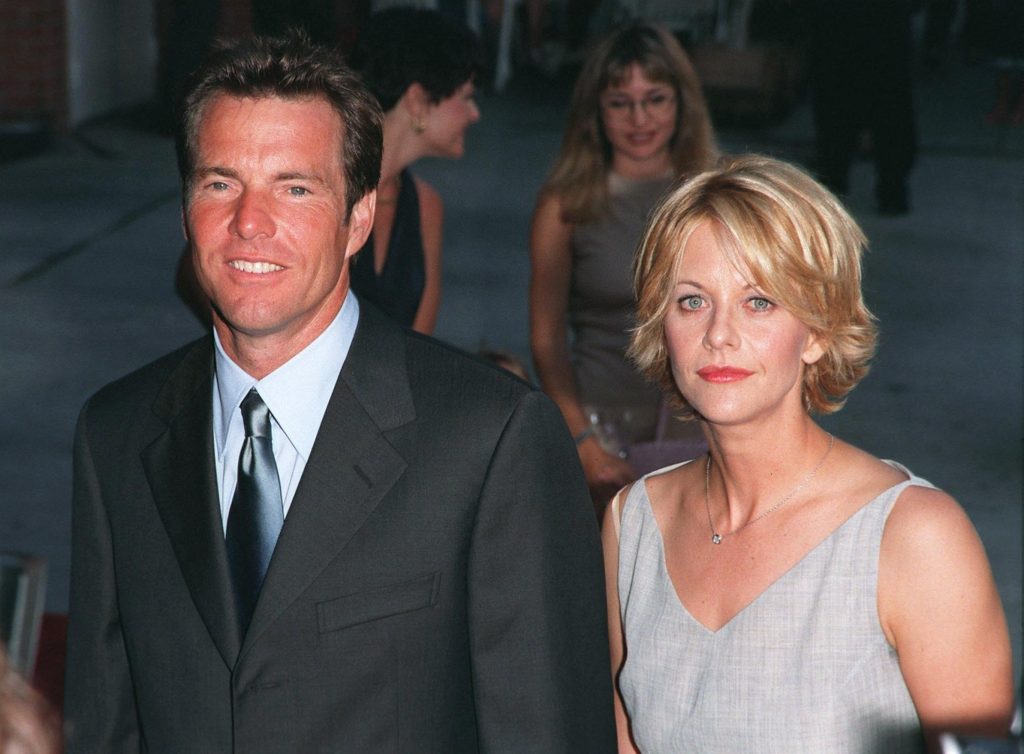 TOM HANKS – "He called me 'tough'. There's a sort of bulletproof-ness you have to have as a famous person. You just have to have some sort of armor. I think part of being tough is having a really good bullshit detector. You just go, 'Oh, I don't know how authentic that person is being toward me' or 'I don't know what they really want.' You're always measuring kind of things like that. And then finally, I said, 'That's a crappy way to live.' It just is. So, if people are going to be nice to me, I'm just going to be the same way back to strangers. And when I made that decision, my life got a lot easier."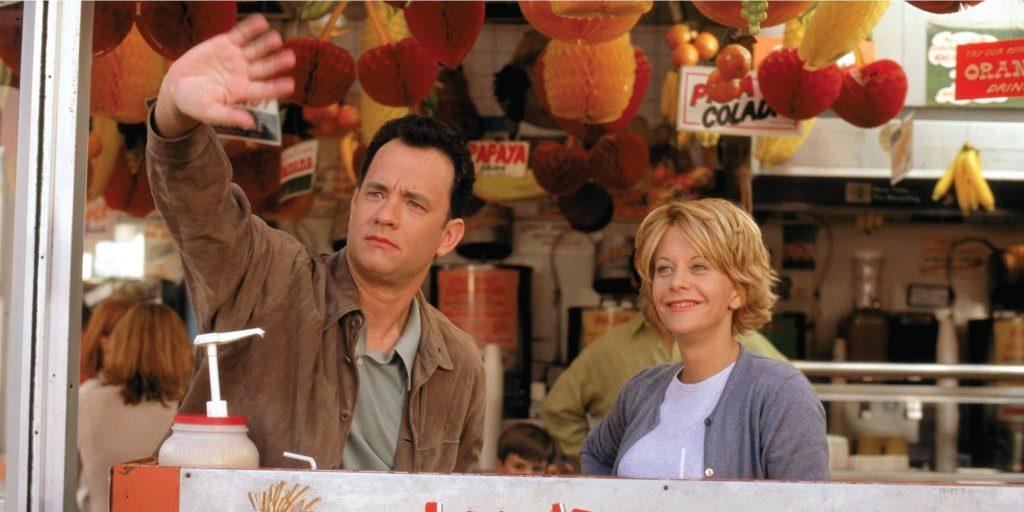 #MeToo MOVEMENT – "I believe that #MeToo really is an idea whose time had come. And if we think about it, it's not even a year since those revelations about Harvey have come out. By now, my daughter is having classes, and she's 13 years old, and they're educating the boys and the girls on 'no means no' and the beginnings of those sexual dynamics. Marion Woodman, who's a Buddhist thinker, says that the work of culture and the work of society is to mature the masculine and deepen the feminine. That means we want a power share, and that doesn't mean that men have to mature; it means that the power dynamic has to shift enough that women will deepen enough. Everybody has their job to do in order to represent, to share power equally. And I believe that the beginning of that is right now. Men aren't all bad, women aren't all good. There's a lot of subtlety in the conversation that is lost right now. Sometime the pendulum will swing to the middle and we'll be able to have a very productive conversation about how people want to be treated and move forward together."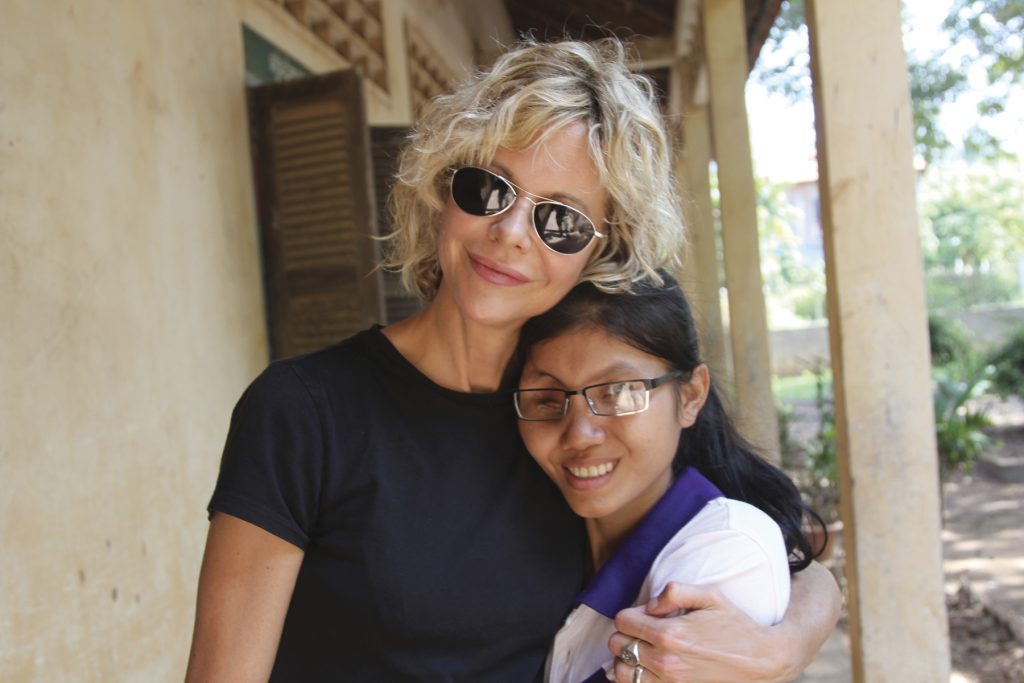 THE PAY DISPARITY – "Well, back then, you made a deal, based on your previous deal. And those deals were very – supposedly – reflective of your box office power. And a few times, I made a good salary. I can't remember what year it was that I made the most money as a female star. I had success really early and monetary success or box office success protects you from a lot of things. It protects you when you go into a room. You go into an audition room that for somebody else, she could get harassed, but that wouldn't happen to me based on the fact that I could tell someone in the press or tell my agent."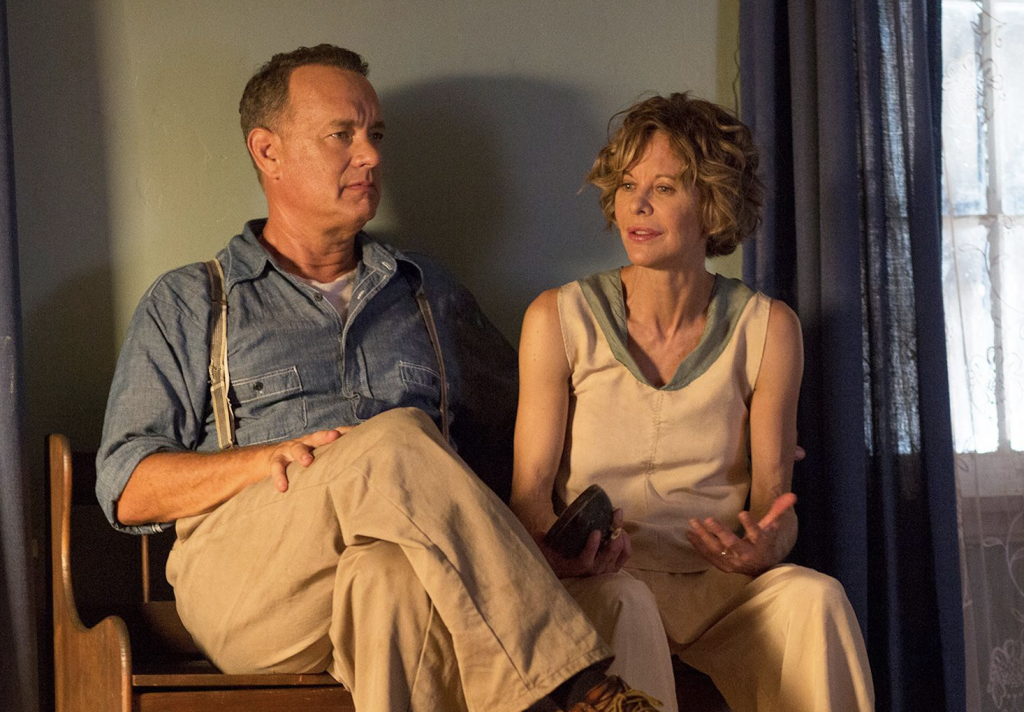 GIRLS & BUSINESS – "There are so many inequities that have to be worked out. And you know, my son is 25 and he works in the business. He's an actor. He's got girlfriends and I really like these girls. One of the things that bothers me is that I see some of the same systemic things still happening. Some of the same people in the business are still sending these girls to these guys, and they've been doing this since I was a kid. So, I hope the whole business takes a look at protecting the young people who are starting out. Really, you don't know anything when you're starting. I hope that those people have a feeling of protection for those kids."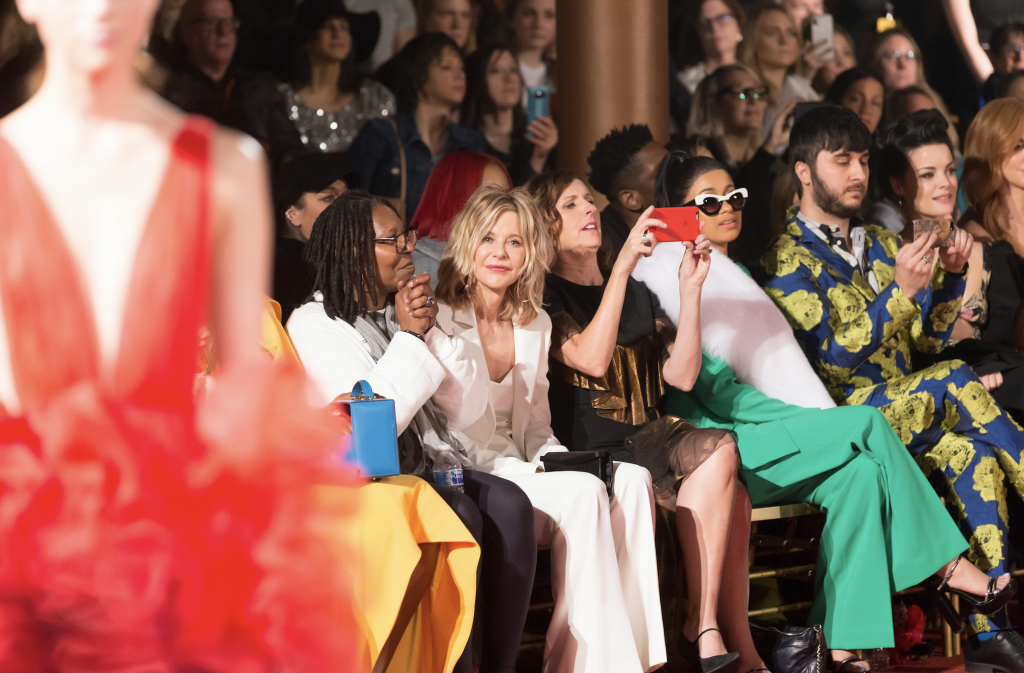 THE FUTURE – "The Obsolescents is a television project. I thought that was a great title, because it's not The Adolescents, like a group of teenagers, but it's The Obsolescents, like a group of middle-aged teenagers. The word means 'made to fail', so they're all dealing with their own mortality. It's a kind of crazy story. It's a limited series, and a man called Andrew Gottlieb is writing that right now. I'm really looking forward to that, because I didn't think I'd want to be in it, but now it's getting so hilarious that, I'm like, 'Can you put me in? Can you write a part for me in there?' I love it."
From When Harry Met Sally to You've Got Mail: watch Meg Ryan's movies on CHILI
The Obsolescents is being developed at NBC as a half-hour comedy show. Meg Ryan is also working with Nora's sister Delia Ephron on a romcom called The Book.
Watch Meg Ryan's infamous Parkinson interview: