There was a time when all things were golden in the world of television. The Wire, The Sopranos and Deadwood tried their mettle one against the other, raising the shine of all, but Deadwood it was that remained the f@#king runt of that fair HBO litter. Untimely bitten off at three seasons with much left a-dangling, now David Milch returns with a rope and a gun to once and for all the whole kit and caboodle in Deadwood: the Movie.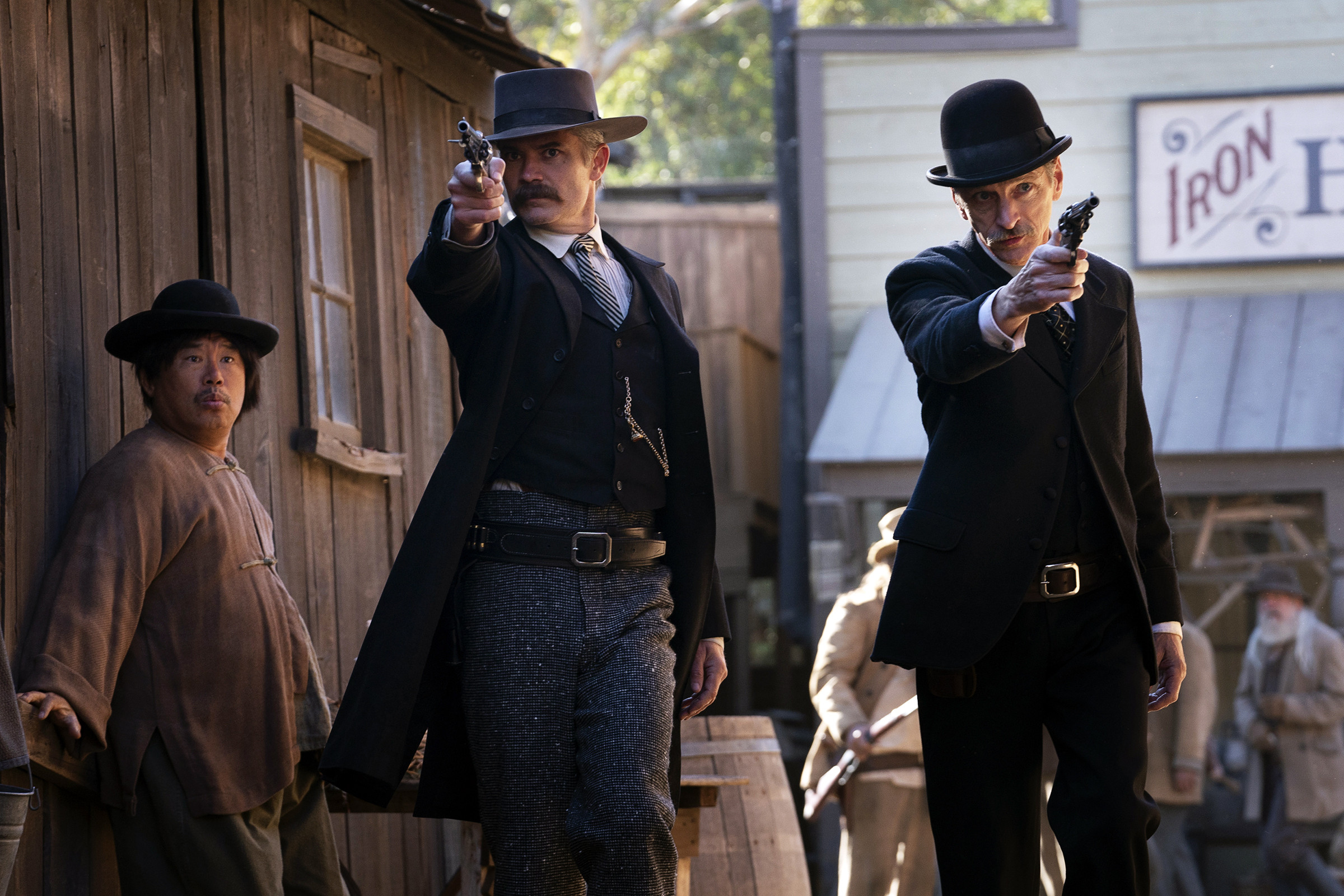 That the film exists at all is more than minorly miraculous. The original show cost a King's ransom – one of the reasons leading to its premature suffocation – and as God likes to deal from the bottom of the deck – Milch was diagnosed with Alzheimer's in 2015, just before he began work on the script for this, the final part. Much could be made of intimations of mortality and the ghosts of memory that haunt the titular town in South Dakota that we now find some ten years later from the end of the last show and Statehood rests ambivalently upon the town and civilisation definitively arrived with a new telephone and domesticity.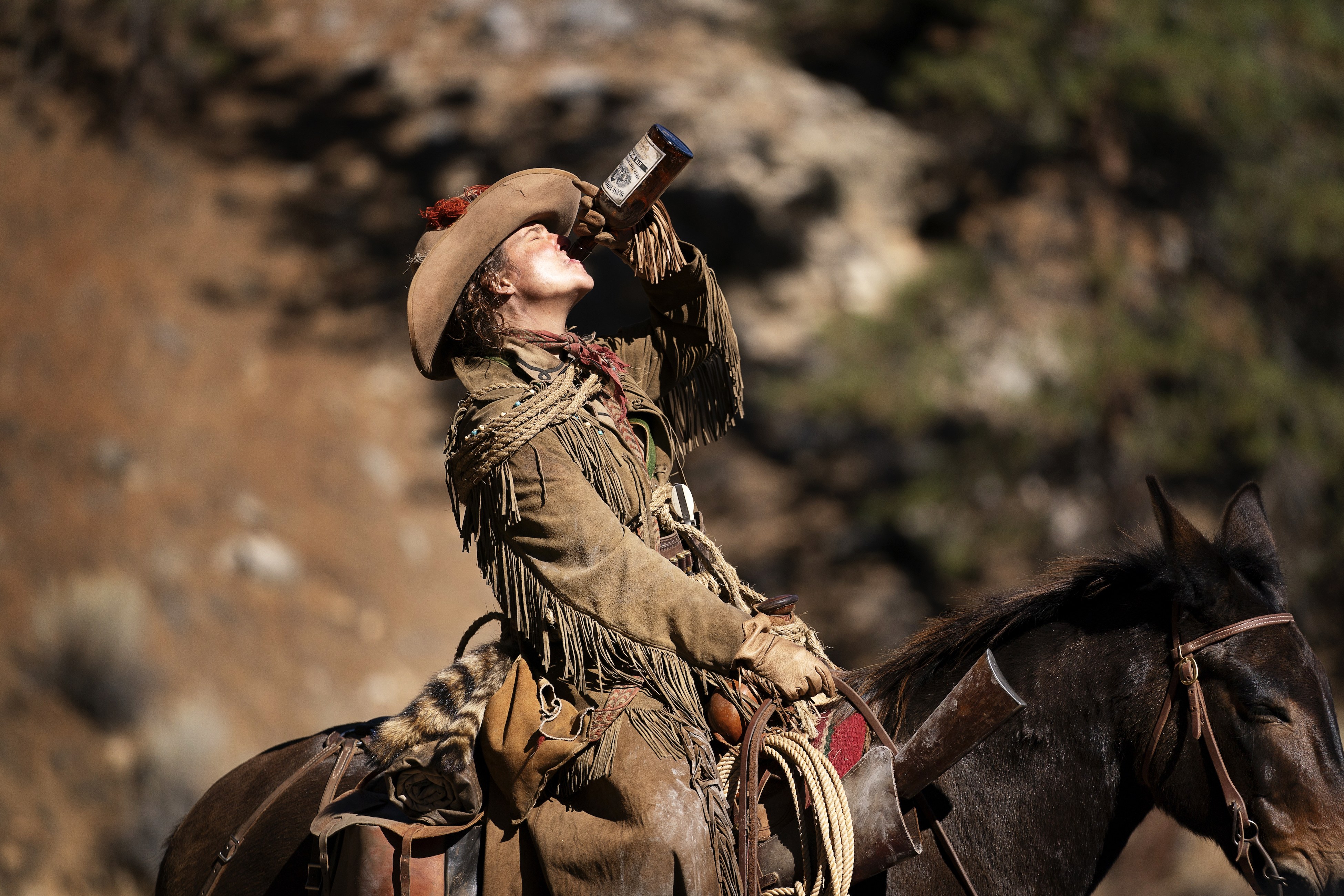 In the Saloon and whorehouse, Al Swerengen (Ian McShane) resides like the town's last bad memory, succumbing to liver disease, ailing but refusing medicine and pity both. U.S. Marshal Seth Bullock (Timothy Olyphant) has raised a brood of children and is firmly established as the law of the town and others have likewise settled uncomfortably into some sort of civil peace. But the return of adversary and now Senator Hearst (Gerald McRaney) as well as an old flame Mrs Ellsworth (Molly Parker) look set to stir the pot. Add to the mix, Calamity Jane, Trixie, Sol Star, the good Doc, the hilarious major and Mr Wu's pigs and fans familiar with the show will know this is a treat as if all the week were made of Saturdays.
The surprise that accosted this gentle reviewer was how consistent everything felt, how true the line ran from the series through the film, from the tea and whiskey palate of the cinematography to the brutal nose cracking violence – 'I've been shot' 'you'll live' – to the the baroque utterances and convoluted but deliciously cuss-spiced dialogue (of which – gentle reader – this review has been but a poor threadbare pastiche!)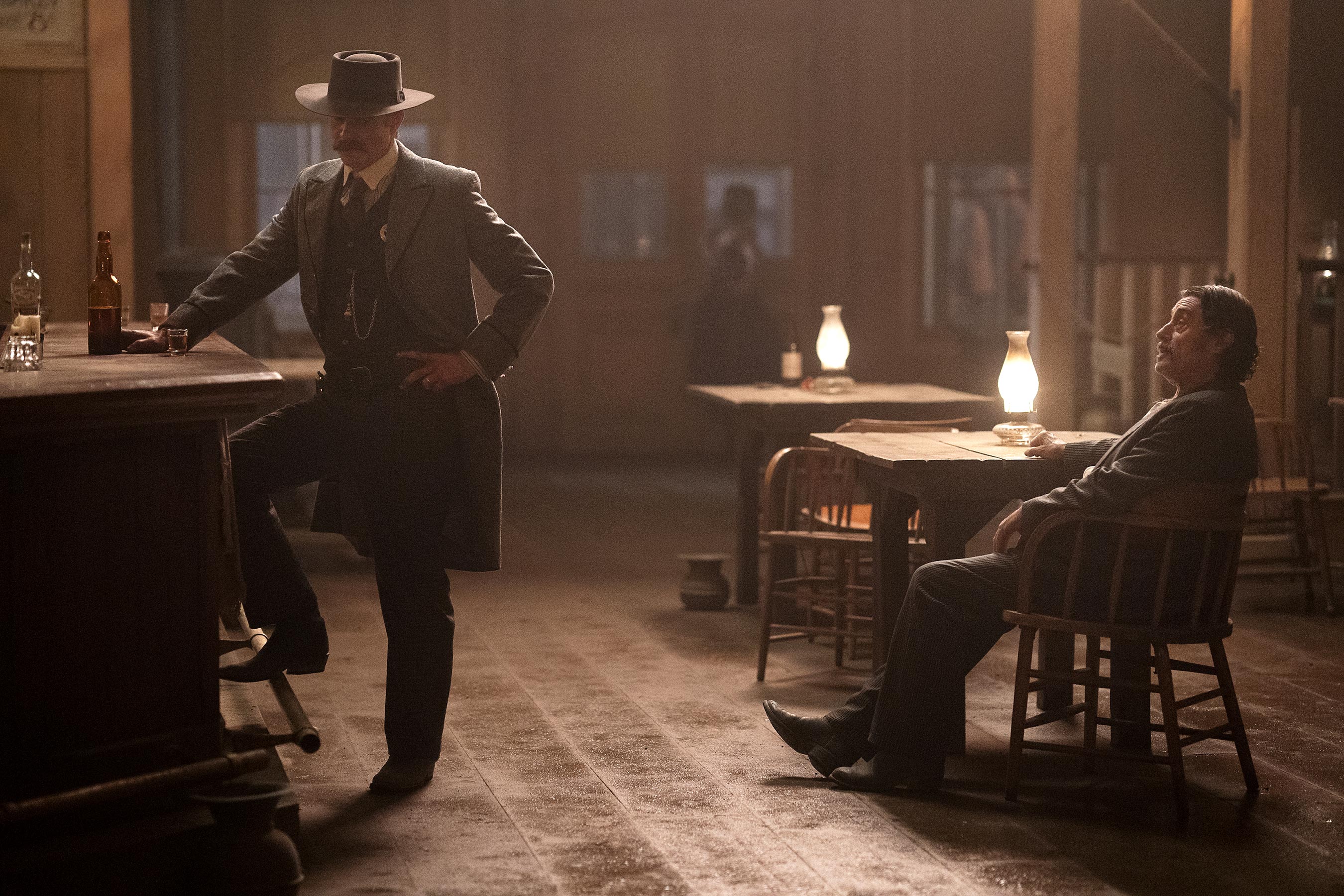 The end of the West never looked nor sounded so goddamned good. Rage against the dying of the light, there certainly is, but once exhausted of that, there is something akin to, if not actually, acceptance. I could go on with listing the attributes and praising the strengths of Mr. Milch's crowning achievement, but as brevity is in my repertoire, I shall bid adieu to the town by saying: it's been f@#king fun.