ROTTERDAM – Landscapes of Resistance, Marta Popivoda's documentary about partisan and Auschwitz survivor Sonja Vujanovicher is many things: a rallying cry to fellow contemporary Partisans to resist the current rise of fascism, a tribute to the resistance and resilience of Sonja and the 104 women who were rounded up and taken to the camp alongside her (Popivoda notes that there are no monuments erected to these women) and a visual hymn to the landscapes that make up Sonja's story. Popivoda's gaze fixes on the poppy fields of Serbia, the moss growing on the tiled roof of a farmhouse, the thrumming back of a purring cat, the killing grounds of Auschwitz, the skin of an aged woman scarred with a blurry tattooed number on her arm. These vistas, whether sweeping or detailed, segue from one to another, momentarily superimposed before coming into crystalline clarity and piecing together a landscape of memory.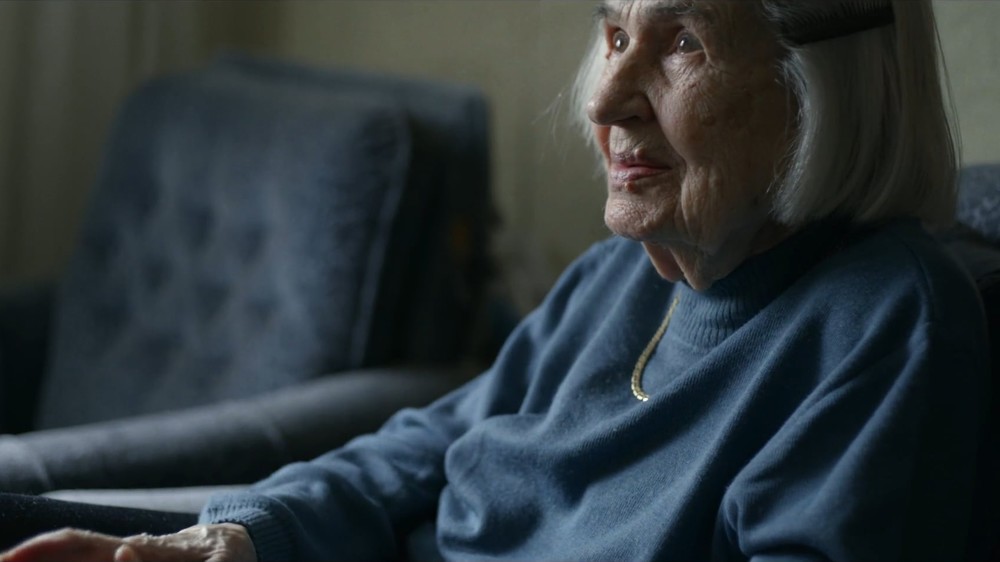 Sonja is first viewed with a playful kitten on her lap, but – just as the poppies have visually signalled – this is no ordinary grandma. Sonja recounts how she was introduced to 'progressive literature' at high school by an impoverished companion just before the start of the war. Expelled from school for being 'not politically suitable' ('I was a communist before I was a partisan'), Sonja married her companion, Sava, and they joined the local partisans as the Nazis invaded their land. Sava was soon killed and Sonja embarked on increasingly dangerous and murderous missions. Captured in 1944, Sonja recalls in horrific detail her interrogation and torture before being sent by train to Auschwitz. She remembers looking out at the ladies at the station in Budapest in all their finery from her barbed-wire-lined window, and the Czech railwaymen shouting out 'Gas! Gas!' when they saw where the train laden with human cargo was headed. And she proudly regales us with the account of her time in the camp, her continued resistance and readiness to rise up against her captors, concealed knives at the ready.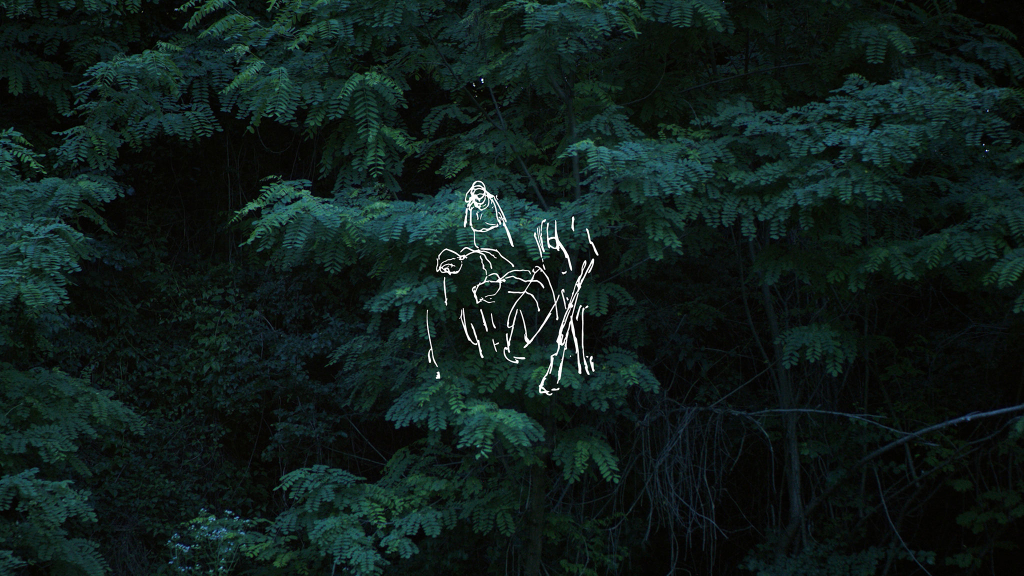 Popivoda was introduced to Sonja by her girlfriend, Sonja's granddaughter. Throughout the Landscapes of Resistance, the director looks at parallels between the fascism of old and the current political situation. She sees it as ironic that she and her partner have fled to Berlin, the erstwhile capital of Nazism, to seek a more tolerant home. Sonja's reminiscences are juxtaposed with Marta's diary entries about her own musings on contemporary fascism and her participation in anti-fascist marches in Berlin. It would be easy to dismiss Popivoda making parallels between her story and Sonja's as overwrought – she is hardly a freedom fighter in danger of internment in a concentration camp, after all – but as recent events at the Capitol have shown, the danger of fascism is very present. Sonja says: 'We once beat the fascists, and what are you going to do?' Well, you could do worse than start by watching this film, a poetic and intelligent eulogy to a courageous woman who remained undaunted until her life's end.
Here the trailer of Landscapes of Resistance