It's been a good few months for Julia Roberts. Rave reviews for her performance in Homecoming have been followed by rave reviews for her performance in Ben Is Back, which popped up in cinemas last weekend. It's like it's the early 90s all over again. So, who better to be the focus of our latest polite squabble? Without further ado, Hot Cornies (no, that's not going to catch on), what's your favourite Julia Roberts movie?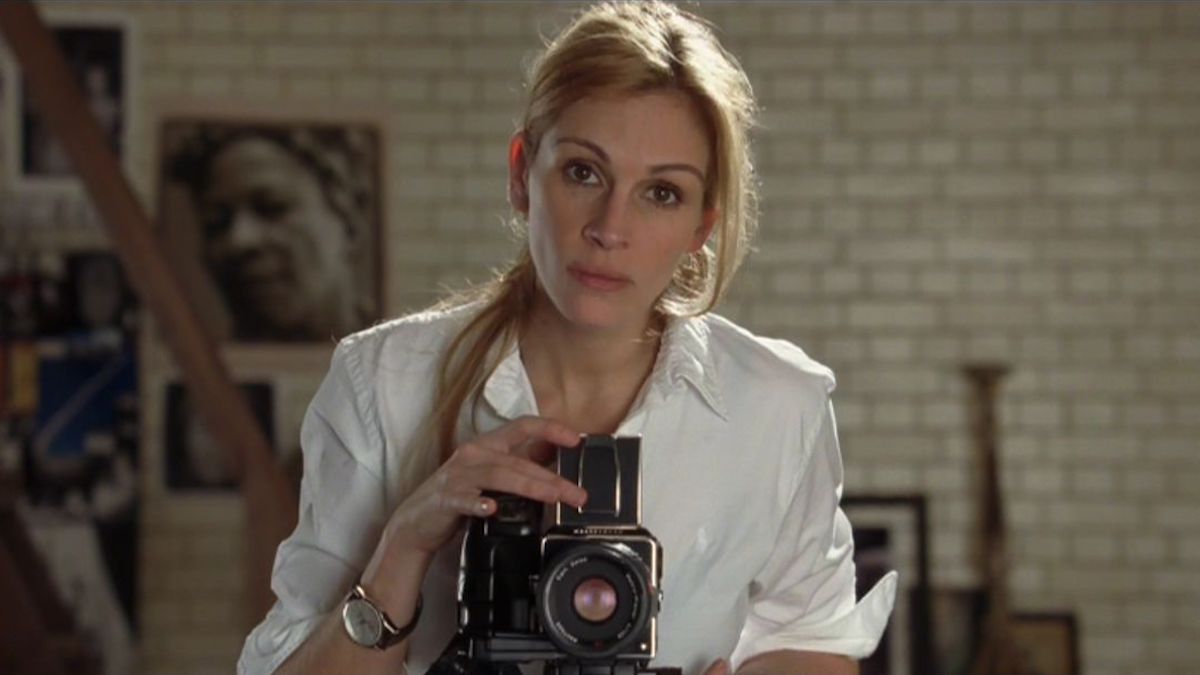 Jo-Ann Titmarsh – CLOSER
Think of Julia Roberts and you envisage a dazzling smile and lanky loveliness which have been put to such excellent use in frothy rom coms. Yet Roberts has frequently revelled in death and bad relationships from the start of her career, and in Closer she puts all that frothiness if not entirely behind her, then at least to one side. That beaming grin is dimmed to its lowest wattage and she looks genuinely pained and unhappy as the philandering photographer Anna. There is little romance here and any comedy is decidedly dark (starting with how Anna meets Clive Owen's sexy doctor). If I'm honest, I chose this film because I love Owen's performance, which is one of his best, but director Mike Nichols gives all of his four beautiful leads (the other two being Jude Law and Natalie Portman) the chance to shine – as actors, rather than as the gorgeous cinematic demigods they are.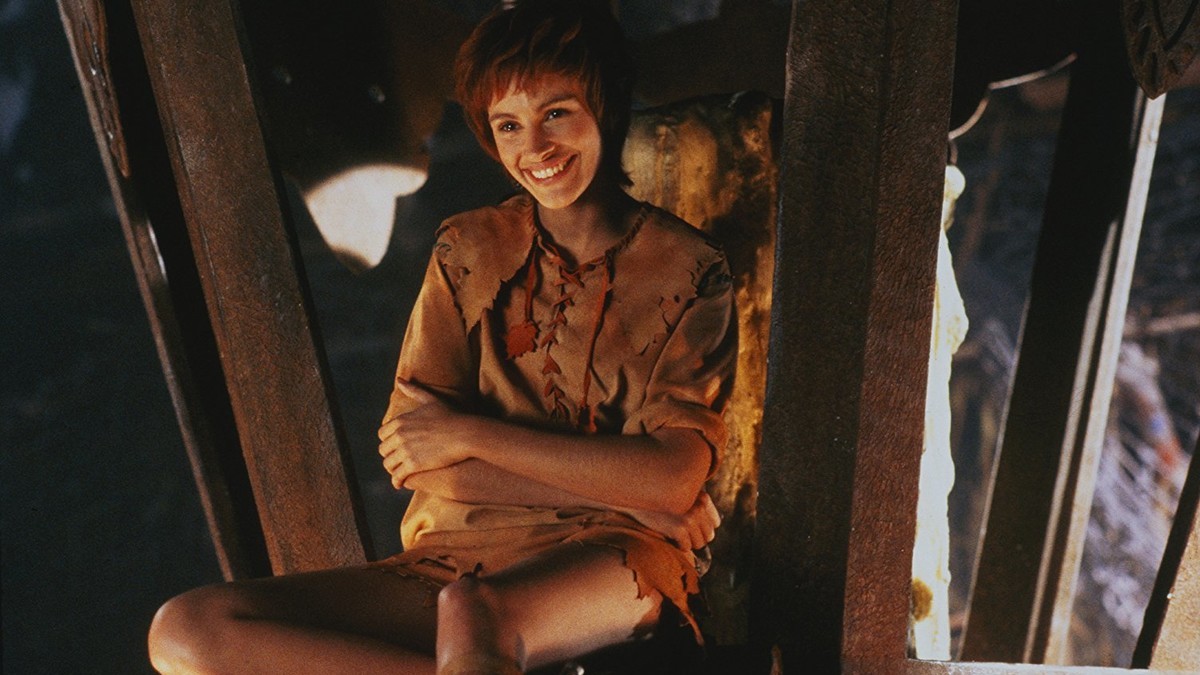 Stefan Pape – HOOK
What better way to commemorate the career of an actress who has never aged, than by delving into the story of the boy who never grew up. Directed by Steven Spielberg (who never seemed quite keen on the idea of growing up himself), for adults of a certain age (i.e. me) Hook holds a special resonance. It's an adventurous rendition of the Peter Pan tale that became etched into the minds of so many a child. Fast forward 30 years and those who made the film what it was; Robin Williams, Dustin Hoffman and of course, Julia Roberts, they become entrenched in something that transcends filmic fanaticism and instead is something enriched by an ineffable sense of nostalgia; a gateway into a more blissful time. For this reason, Roberts, for all of her remarkable performances across her illustrious career, will always be Tinkerbell to me.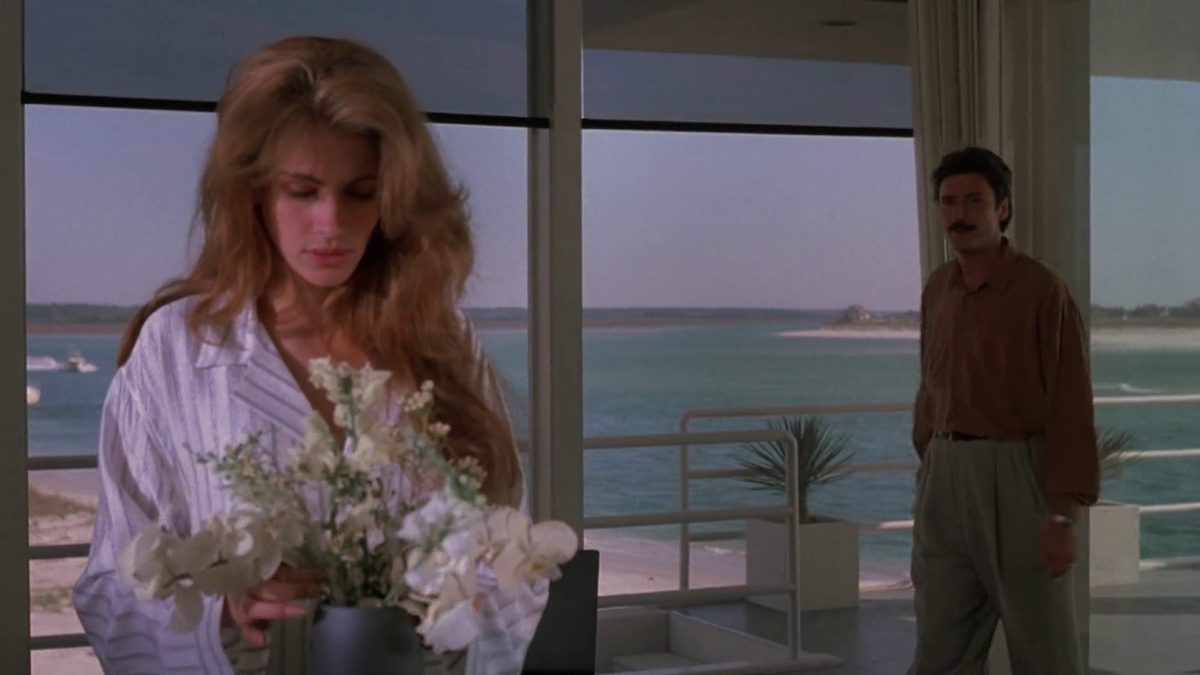 Mark Grassick – SLEEPING WITH THE ENEMY
I love a good 90s thriller. The very best ones excelled at what I call 'Chekhov's Innocuous Object', a harmless little detail that evolves into an unforgettable source of trauma. The Hand That Rocks The Cradle is the reason why I will never allow wind chimes anywhere near my house, while Sleeping With The Enemy taught me to fear symmetrically presented towels and tin cans. The latter may provide the perfect showcase for Patrick Bergin's underrated steely glare, but it's Julia Roberts who elevates it above the rest of its domestic thriller brethren. What so many underestimated about her ­– and probably still do ­– is the depth she brings to each and every role, the suggested vulnerability behind the resilient exterior. Sleeping With The Enemy is unabashedly cheesy, but Julia Roberts gives Laura Burney a nuance that belongs in a far more complex film.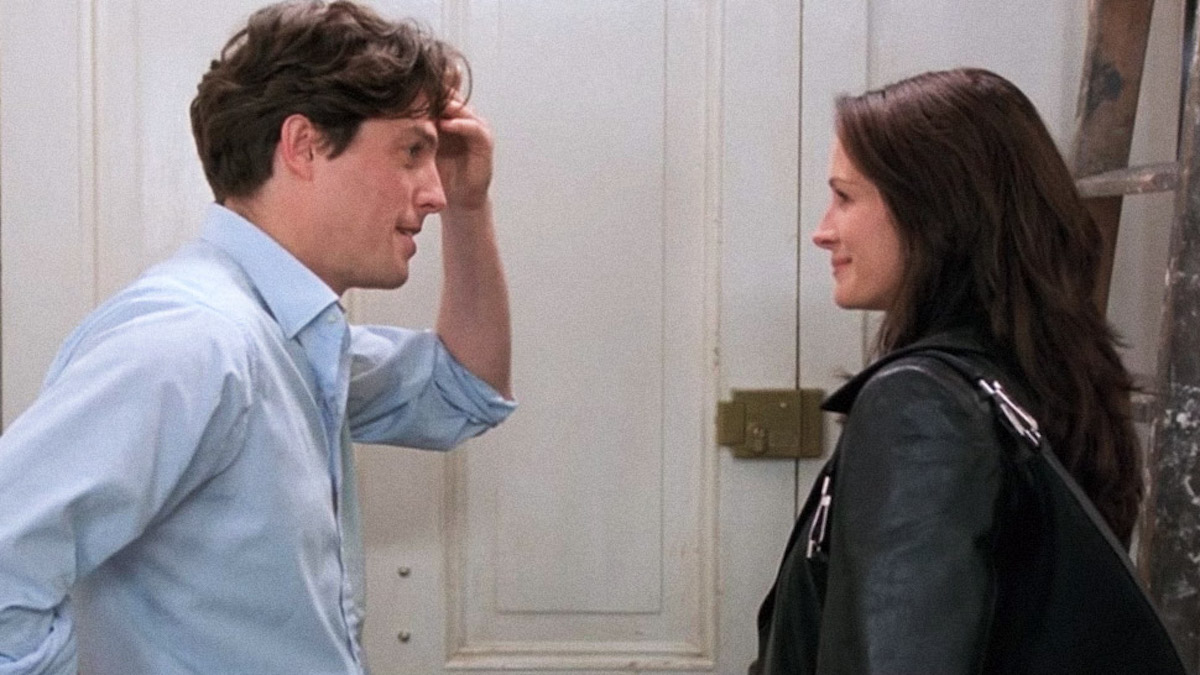 Greg Wetherall – NOTTING HILL
Much like the unabashed joy of the unadulterated pop song, it is easy to criticise the puppy dog 'Love me! Love me!' tail wag of something as sugary as Notting Hill. Brimming with unbridled exuberance, it is the epitome of the 'feelgood' flick – and a two-hour trundle through a London so steeped in an outsider's stereotype that it is almost unrecognisable to those of us from these very streets. But cynicism be damned. It's just so bloomin' nice, isn't it? And I'd argue that Roberts' performance as American film star Anna Scott falling in love with Hugh Grant's foppish lowly bookshop clerk William Thacker is the quintessential Roberts performance. It boasts a number of scenes that are now etched in the collective popular consciousness, such as the 'I'm just a girl standing in front of a boy…' line, the paparazzi hordes flashing their bulbs at a partially naked Grant and Rhys Ifans and the awkward round of press interviews where Thacker has to declare himself as the journalist of Horse & Hound. Many may turn their noses up at my elevation of Notting Hill, but I defy those same people, if of functioning heart and soul, not to have their steely hearts melted by its unremitting joie de vivre come the end. Revisit it and you'll see. Resistance is futile. And Roberts' beautiful toothy smile and abundant charisma is a huge factor as to why.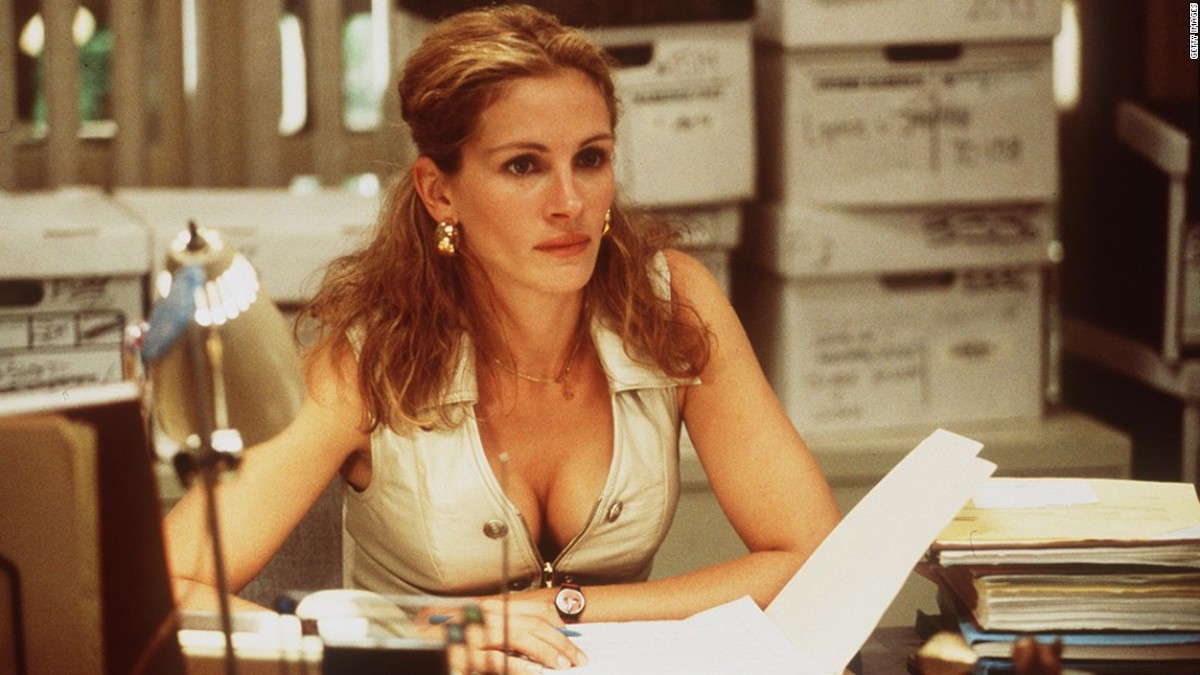 John Bleasdale – ERIN BROCKOVICH
Erin Brockovich gave Julia Roberts a perfect character. An ex-beauty queen who finagles a job in Albert Finney's law firm only to end up taking on corporate America for an environmental scandal, it combined Roberts' charismatic beauty, some kick ass sass and a deep yearning to be taken seriously. Roberts – the actress – had tried before to escape the gilded rom-com palace several times already, but Mary Reilly had proved a bust and her turn in the excellent Michael Collins was largely ignored. For Erin Brockovich, Steven Soderbergh gives the true story – adapted by Susannah Grant – a savvy independent feel and Roberts gives it her all. She owns the movie entirely. The 'Based on a True Story' tag paradoxically often makes for the most inauthentic cinema, but everything feels grounded and true and that's largely because of Roberts' performance. The perfect combination of heart and head led to commercial and critical success for Roberts, sealing it with the much-coveted Best Actress Oscar.