There's a shirt available for purchase online that's emblazoned with the words "Who the f*** is Sturgill Simpson?" Many of you may be asking that very question right now. In certain circles though, the man born John Sturgill Simpson in Jackson, Kentucky in 1978 is about as revered as they come. Some call him the second coming of Waylon Jennings. Others go one step further and hail him as the saviour of modern country music. One thing's for sure, if you like a little twang and you lament the hordes of right-wing jocks in Stetsons that have overtaken Nashville, then Sturgill is your man (Hear his amazing reimagining of Nirvana's 'In Bloom' below).
Not content with being one of country music's finest, Simpson has made a headlong plunge into acting in CBS's new drama series One Dollar, which debuts on 30 August. Set in the post-recession American rust belt, the series tracks a one-dollar bill as it moves from one person to another in the aftermath of a mass murder. Simpson plays Ken Fry, an ex-mill worker who now survives by selling stolen goods at a never-ending yard sale. Seeing as Simpson worked in a train yard before his music career took off, you'd have to think this one is firmly in his wheelhouse.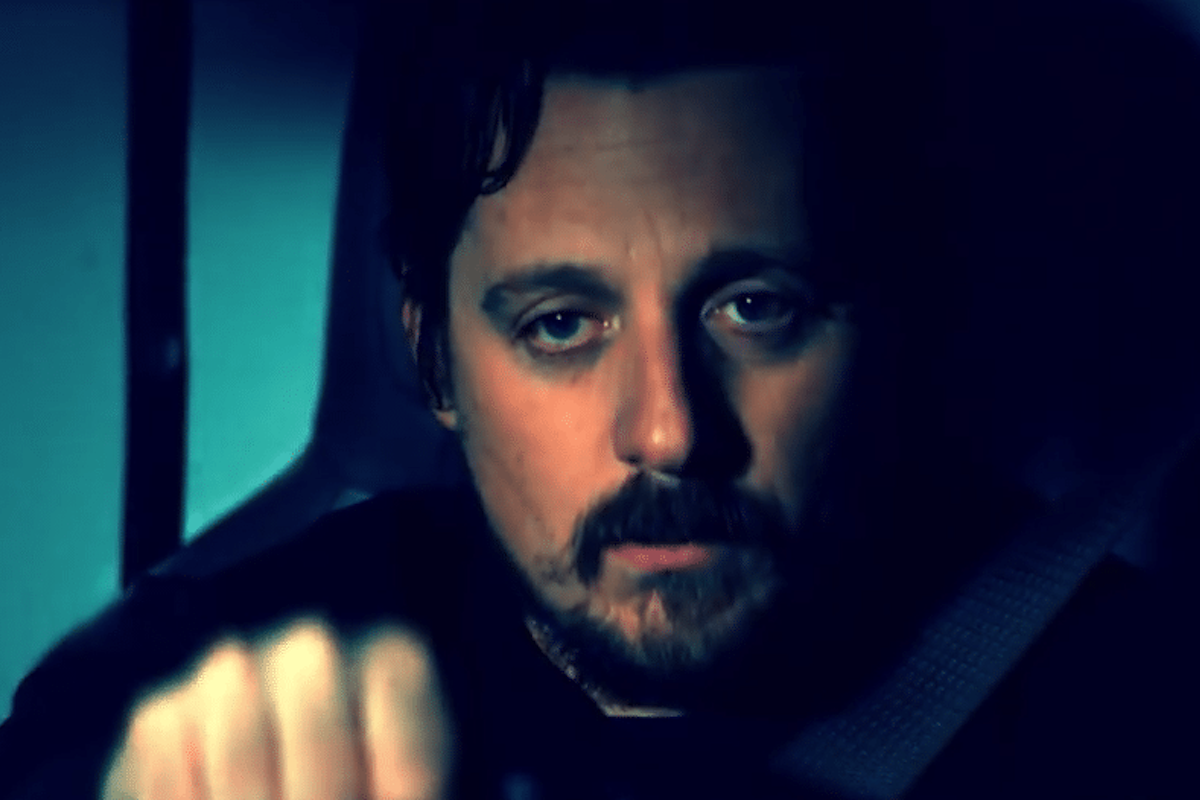 Of course, Sturgill is far from the first musician to pop up in a TV show, but his role in $1 got us thinking about some of the more surprising appearances and cameos from musicians. Here's a quick top five of our favourites.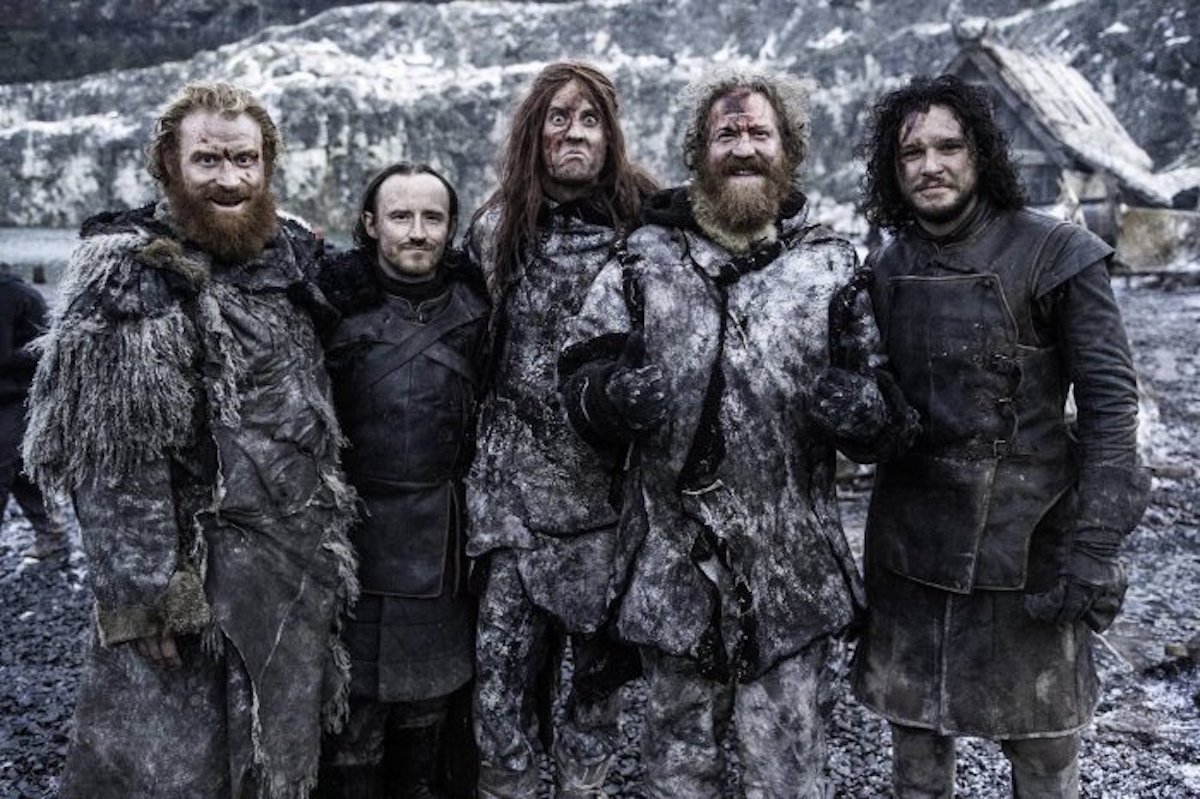 Mastodon (Game Of Thrones) – A gruesome death and Ed Sheeran might have made the list, and even though there's much to love about sigur rós's turn as minstrels at Joffrey's 'wedding', it's hard to beat Mastodon. The metal behemoths' blink-and-you'll-miss-it appearance as Wildlings in season 5 was inspired, especially as frontman Brent Hinds could easily pass as Toromund's brother and none of the band need much in the way of hair and make-up to look the part. After contributing a Game Of Thrones-themed song 'White Walker' to the 2015 Catch The Throne II mixtape, the band briefly returned in season 7 as – you guessed it – White Walkers.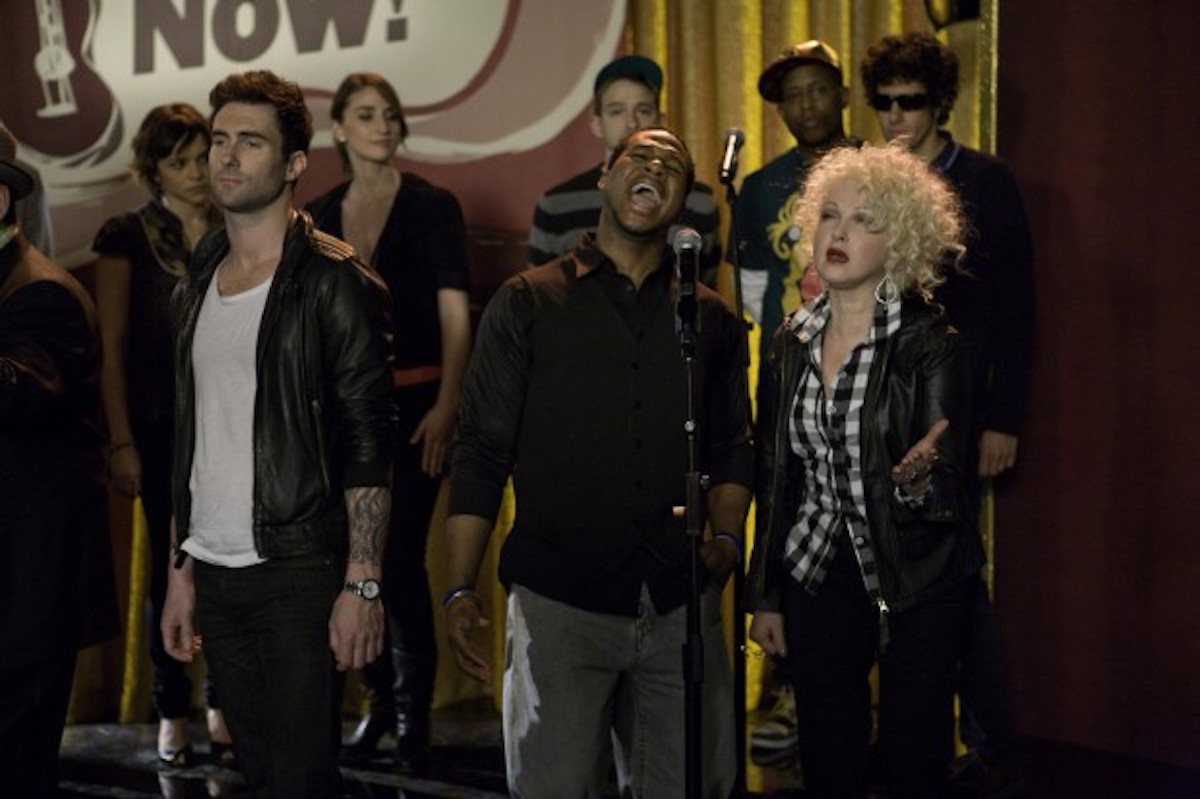 Cyndi Lauper (30 Rock) ­– 30 Rock is so stuffed with brilliant cameos that it could fill every spot on this list. There's Ghostface Killah trying (and failing) to promote Jack's champagne, LL Cool J as Tracy's nemesis Ridikulos, Gladys Knight being woken up by the cast singing 'Midnight Train To Georgia' and Jack inviting Jon Bon Jovi to an event just so he can ignore him. And that's before you even get to the all-star line-up for the 'Kidney Now!' charity single(*deep breath* Elvis Costello, Sheryl Crow, Clay Aiken, Norah Jones, Steve Earle, Beastie Boys, Mary J Blige, Wyclef Jean, Adam Levine, Talib Kweli, Moby, Rhett Miller, Michael McDonald, Sara Bareilles, Rachel Yamagata and Cyndi Lauper). Lauper gets to say six words in the episode ("I'm one of the drunk ones") and she nails every one of them.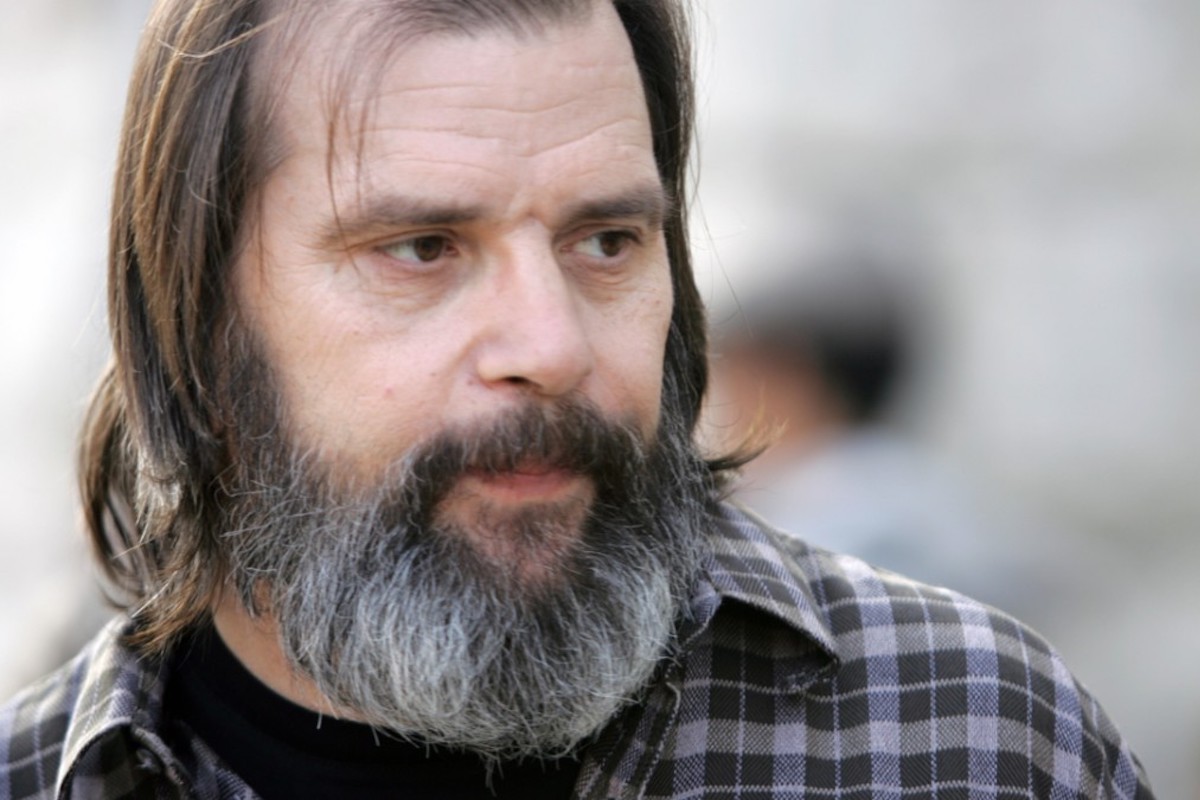 Steve Earle (The Wire) – Earle is a fascinating character: a battle-hardened country singer, actor, novelist, playwright and social justice warrior who's been through seven marriages, jail and heroin addiction in his 63 years on earth. He found a kindred spirit in David Simon, who cast him in both The Wire and Treme. Earle's performance in the former is one of the finest in an eclectic acting career, playing a kind of shuffling shaman to Andre Royo's homeless junkie Bubbles, guiding him along the rough road to sobriety. Earle's walked that road for real and carries himself – on and off screen – like a man you'd listen to when he speaks.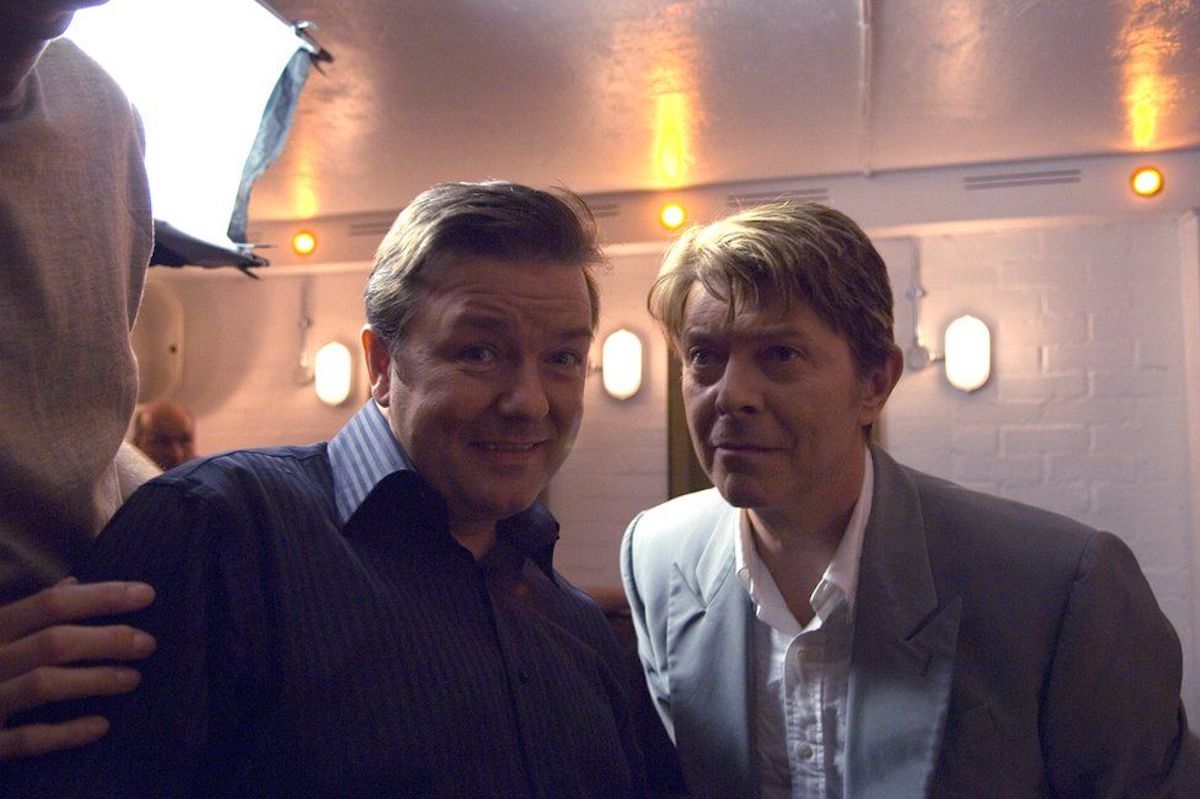 David Bowie (Extras) – There's no shortage of amazing guest turns in the first season of Ricky Gervais's ode to TV and films' bit players (Patrick Stewart, Ross Kemp and Les Dennis all particularly stand out). And while the second season jumps the shark fairly quickly, it has one overwhelming highlight: a surprise appearance from the Thin White Duke. Gervais's Andy ends up sharing a VIP section with David Bowie and bends his ear with complaints about the BBC ruining his sitcom. Rather than offer advice or sympathy, Bowie composes a tune just for Andy ("Little fat man who sold his soul/Little fat man who sold his dream/Chubby little loser/Pathetic little fat man/No one's bloody laughing"). It's not 'Rebel Rebel' but it's pretty damn close.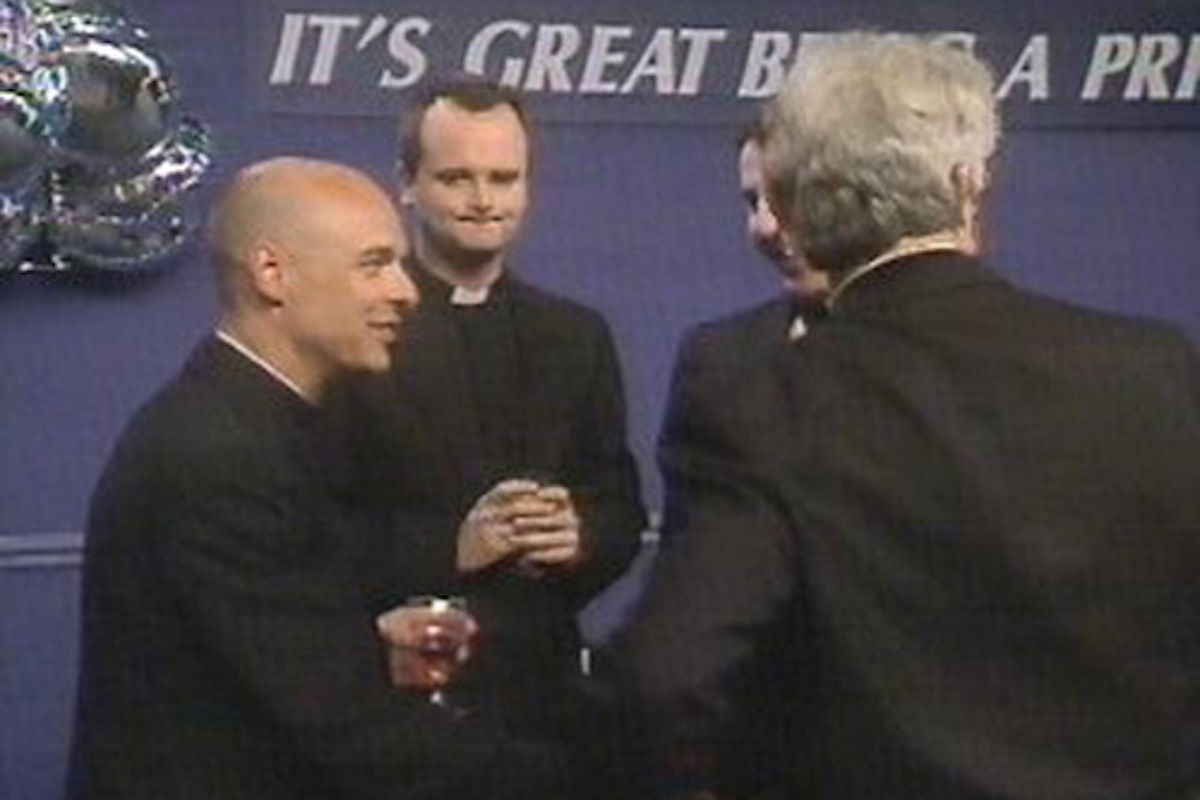 Brian Eno (Father Ted) – Ted's at the It's Great Being A Priest conference where he's being introduced around by Father Alan. "You know Father Cavanagh, and this is Father Brian Eno…" It wasn't until the third time I watched it that I realised it actually was Brian Eno. He's there for a split second and he's gone again.